As with last month, I finished my scrappy blocks just in the nick of time. I finished with only one day to spare. September has come to a close. Time moves at a dizzying pace sometimes. Anyway, I played with some deep red scraps and added gold accents where I could as this was the RSC16 color scheme for September. This is a combination I really like. It worked better for my scrappy HST's than it did for the gemstone project. The gemstone project requires I cut 3 1/2″ blocks and I didn't really have very many deep red scraps that were big enough. I had tons of strings though which I used for the scrappy HST's. Here you go. Take a look.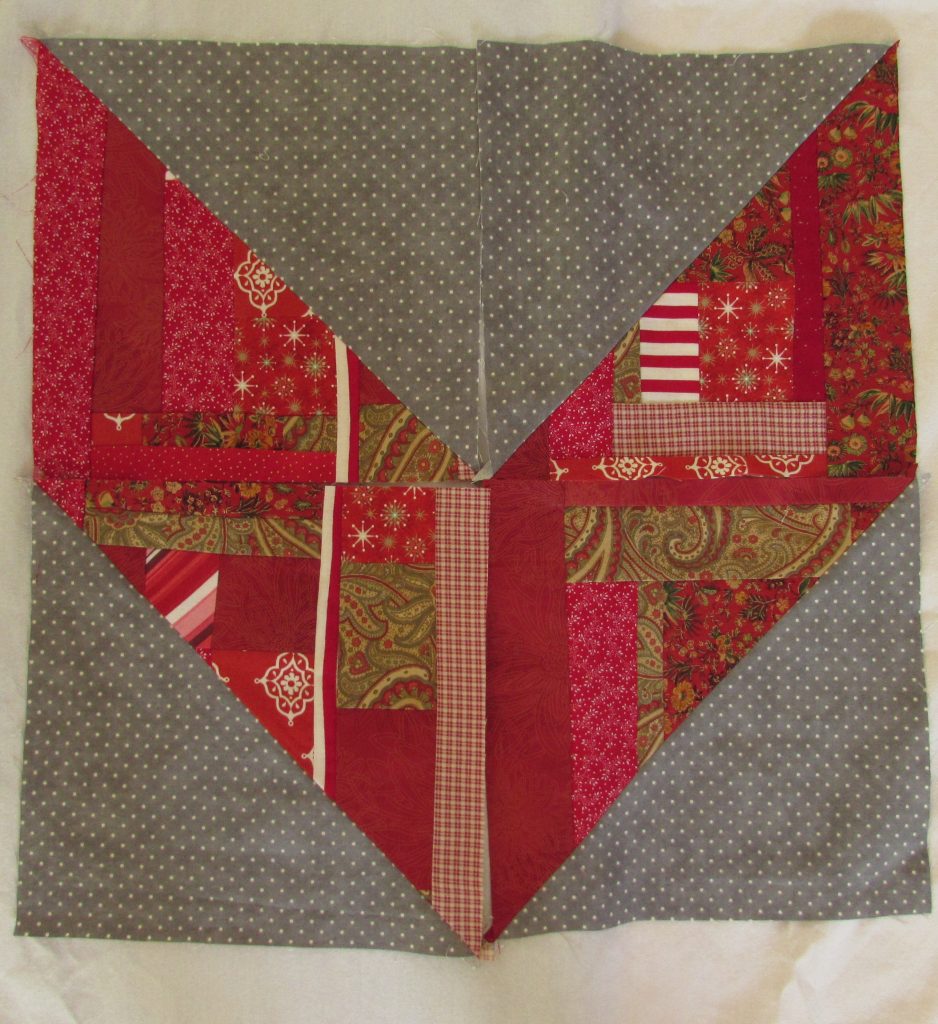 I love these colors. They add a richness to the project. What do you think?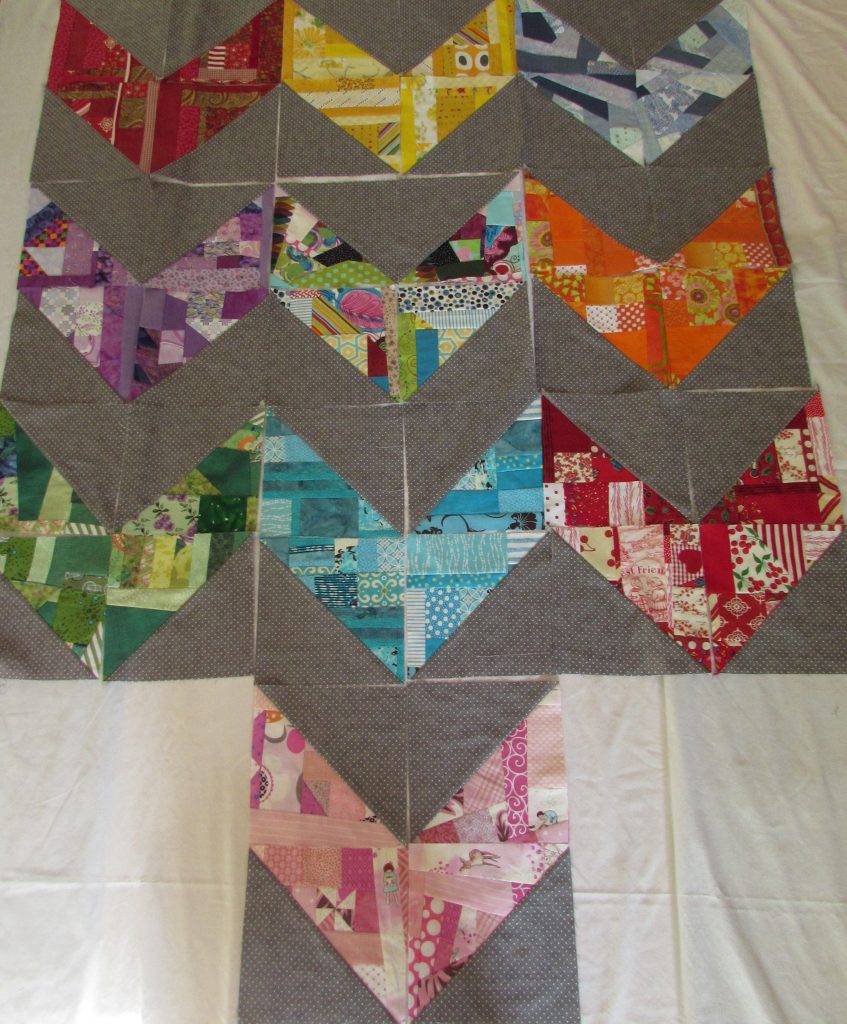 I was playing with these blocks on Tuesday when Julia was recuperating on the couch. We looked at colors trying to decide the last two colors to finish this off. Of course I don't know what the October color will be for RSC16 but I think I am going to do a set of deep purple blocks and a set a very pale yellow. (Unless, of course, Angela comes up with some crazy colors for the month of October that appeal to me more. We shall see. Also, I cannot decide if I should keep the multi colored scrappy blocks that are in the center. Do those stay or do they go?
As I said, I didn't have much to work with for the Gemstones quilt. I do like the blocks but was only able to make two.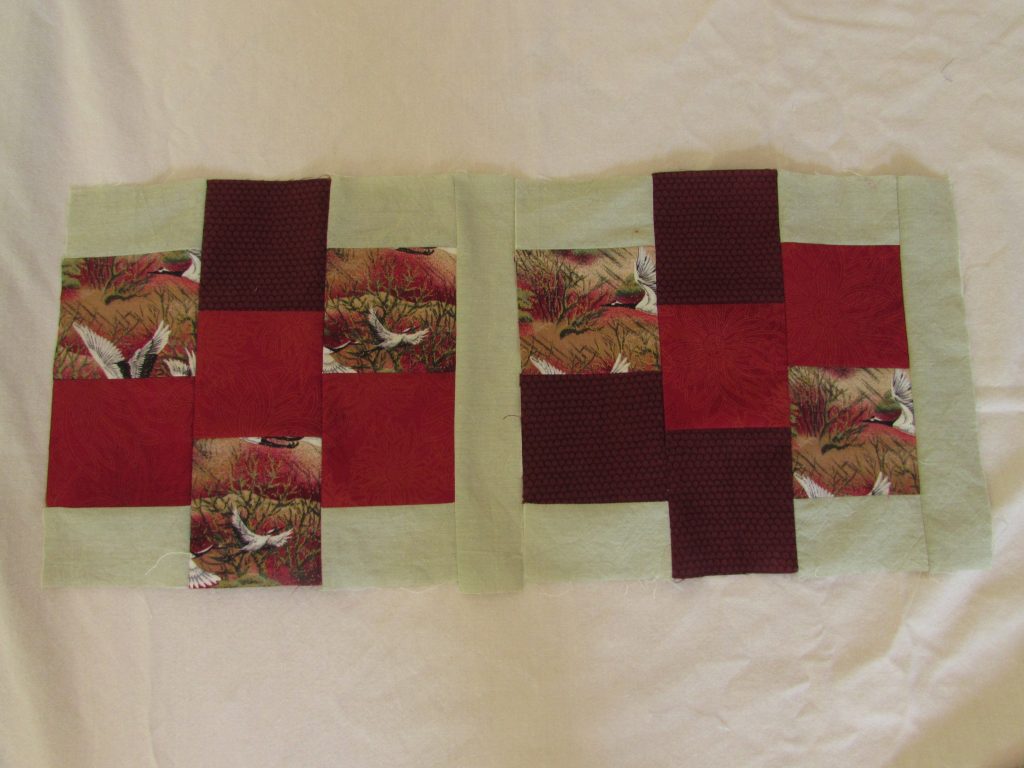 Here is the sum total of what I have thus far.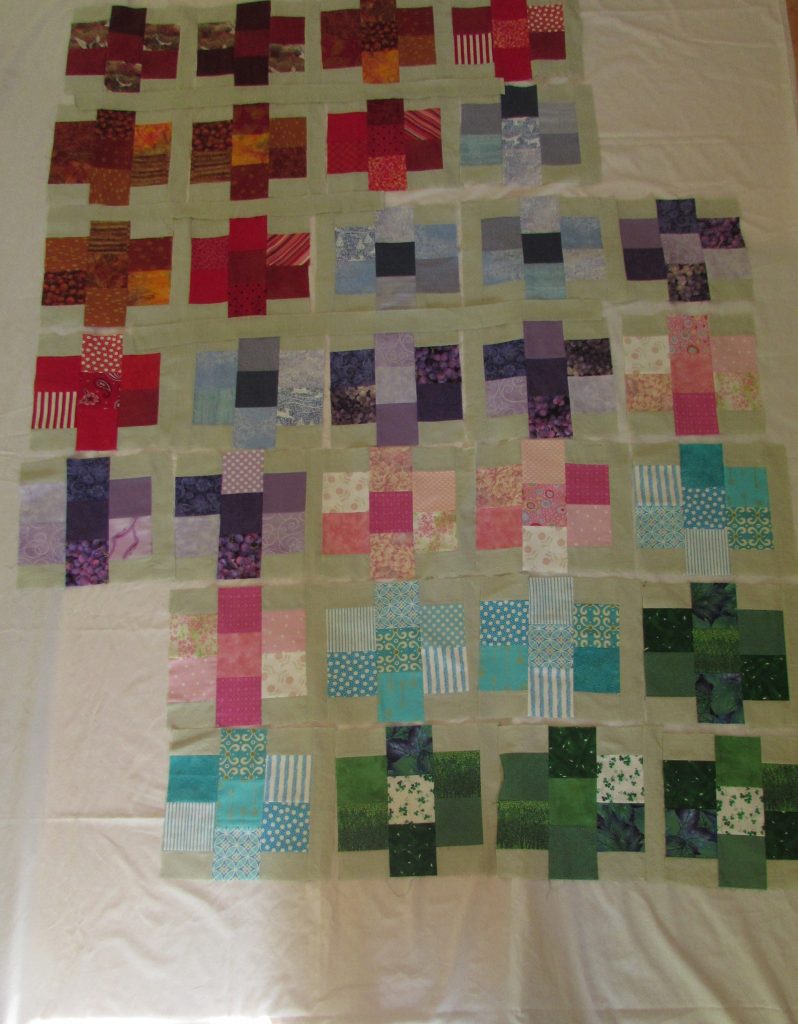 I definitely want to add some deep yellow blocks to this. I don't know if I have the right scraps and may have to splurge on a fat quarter or two to supplement. Kind of silly to buy pieces for a scrappy project but I think it is calling for yellow. Also, it might need some blocks with a deep, midnight blue. Do you agree??
Glad I am keeping up with these, though just barely! I look forward to finding out the color for October and deciding if it works for either project, now that I am coming close to completing both of them.
Happy weekend everyone!!
As always, I'm linking up all over the place. My favorites are listed at the top of the page, under Link Ups.