We had a few days of fall weather this week – it was mostly a teaser. The highs dropped to the mid 60's which was so nice. Now it is heating back up. I am trying to be patient. I know fall is just around the corner.
To get in the mood, I have been playing with a bundle of fabric that screams Autumn.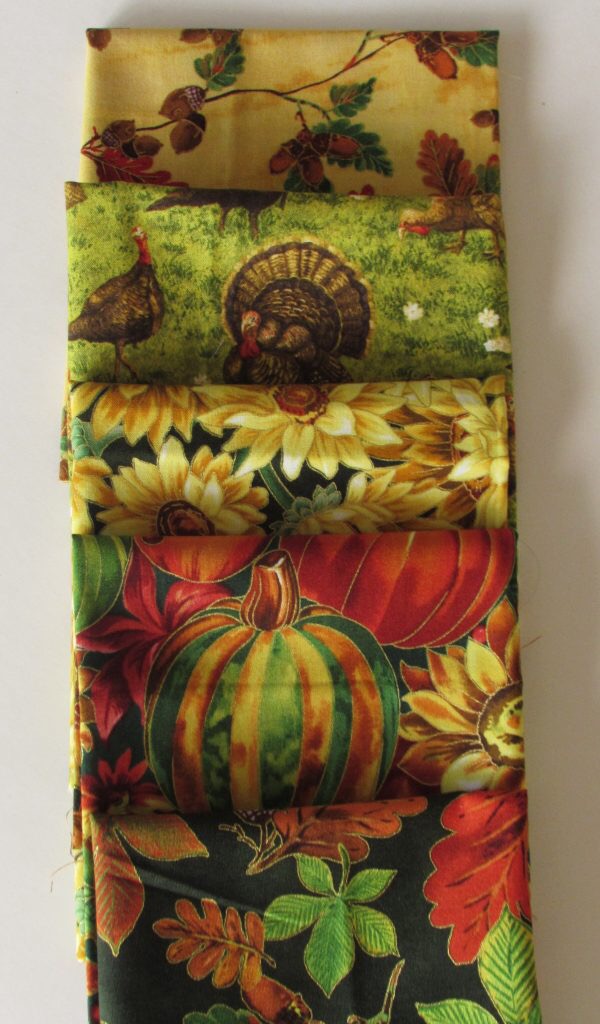 I love the theme of Thanksgiving that permeates this line. The sunflowers are so pretty, such a deep yellow. The pumpkins provide deep green and orange accents and the turkeys are adorable (much more so than the turkeys that roam in our neck of the woods!)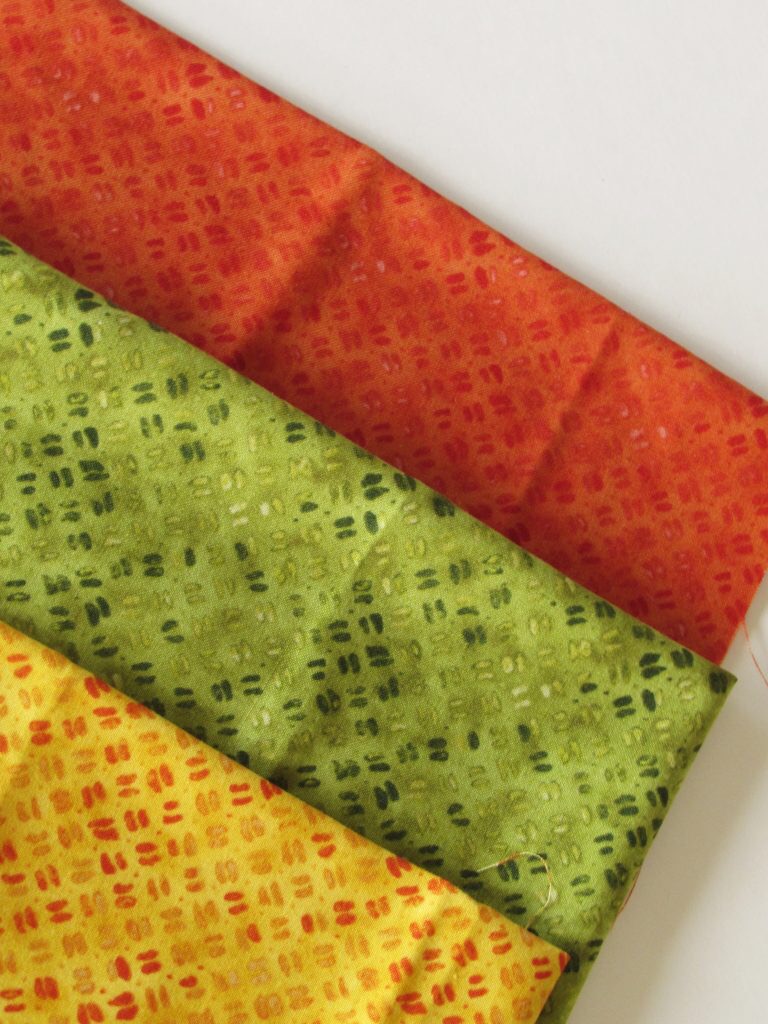 There are three blenders, green, yellow and orange in the bundle.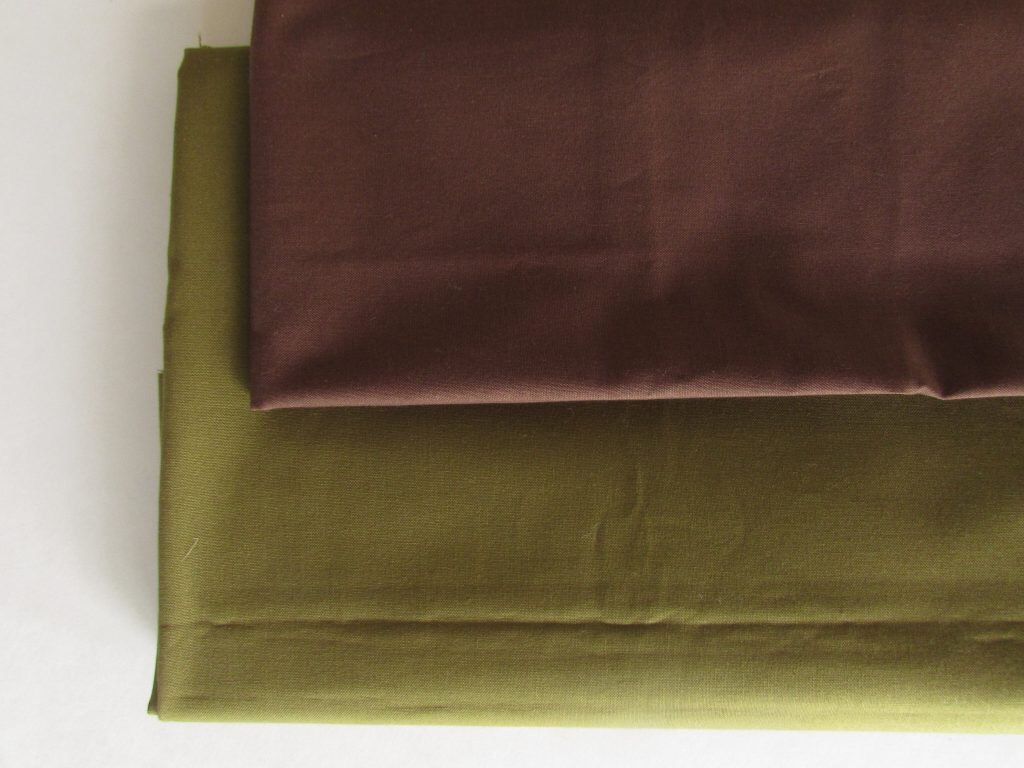 Above is some additional yardage that I need for this upcoming project. These two are a nice pine green and a deep brown.
The bundle is called Golden Harvest and was provided to me by Paint Brush Studios. They are sponsoring a blog hop that I am hosting at the end of October. I am so excited to start the project for the hop – pieces have been cut but I haven't done a lot of piecing as of yet.
Along with Needle and Foot, there are four more quilters participating in the hop. Mari (Academic Quilter), Janine (Quilts From the Little House), Tish (Tish in Wonderland) and Sandra (MMM Quilts). If you'd like to see the fall beauties they will be working with, hop on over and take a look. Otherwise, we will be back to share finished projects with you in about four weeks. Till then, happy quilting!