This is the second purse I have made for Julia. When she asked me to make her a new purse, she said she wanted the same pattern as the first one. This was fine with me because I really love the pattern. It is a free tutorial found over at Very Purple Person. The intention is to make a reversible bag but Julia wanted an interior pocket so this one isn't truly reversible.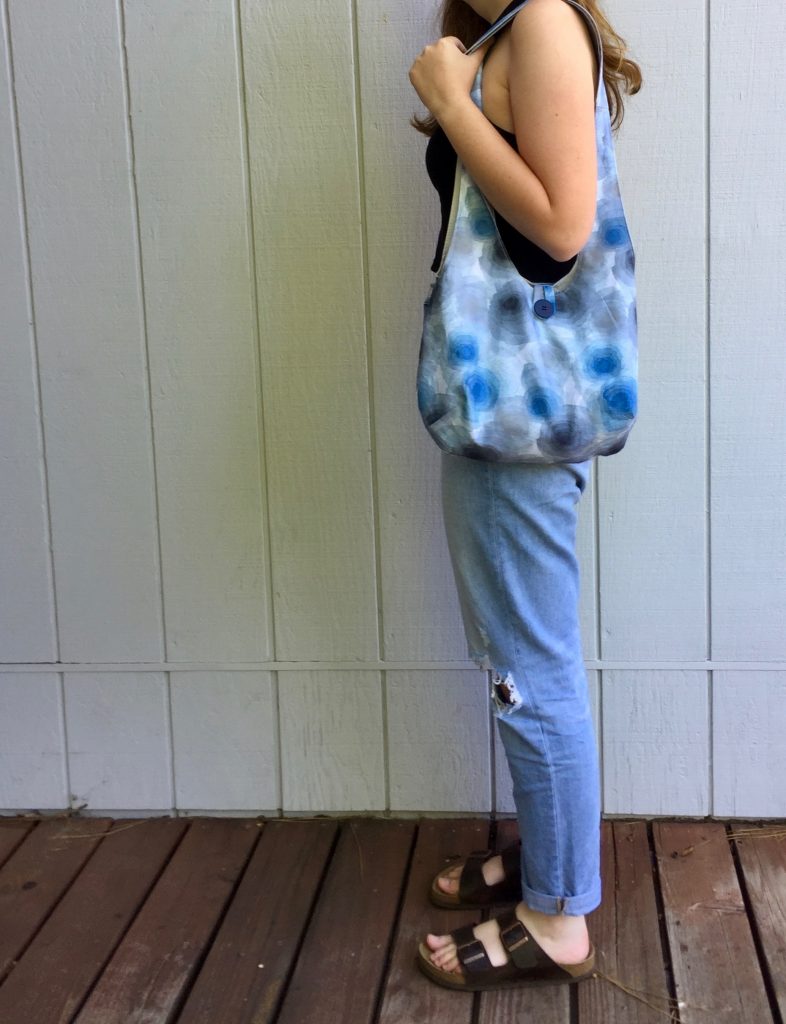 It is a great looking hobo style bag. Very casual and soft. Julia didn't want any sort of batting or interfacing in it so it hangs with a cute slouchy look.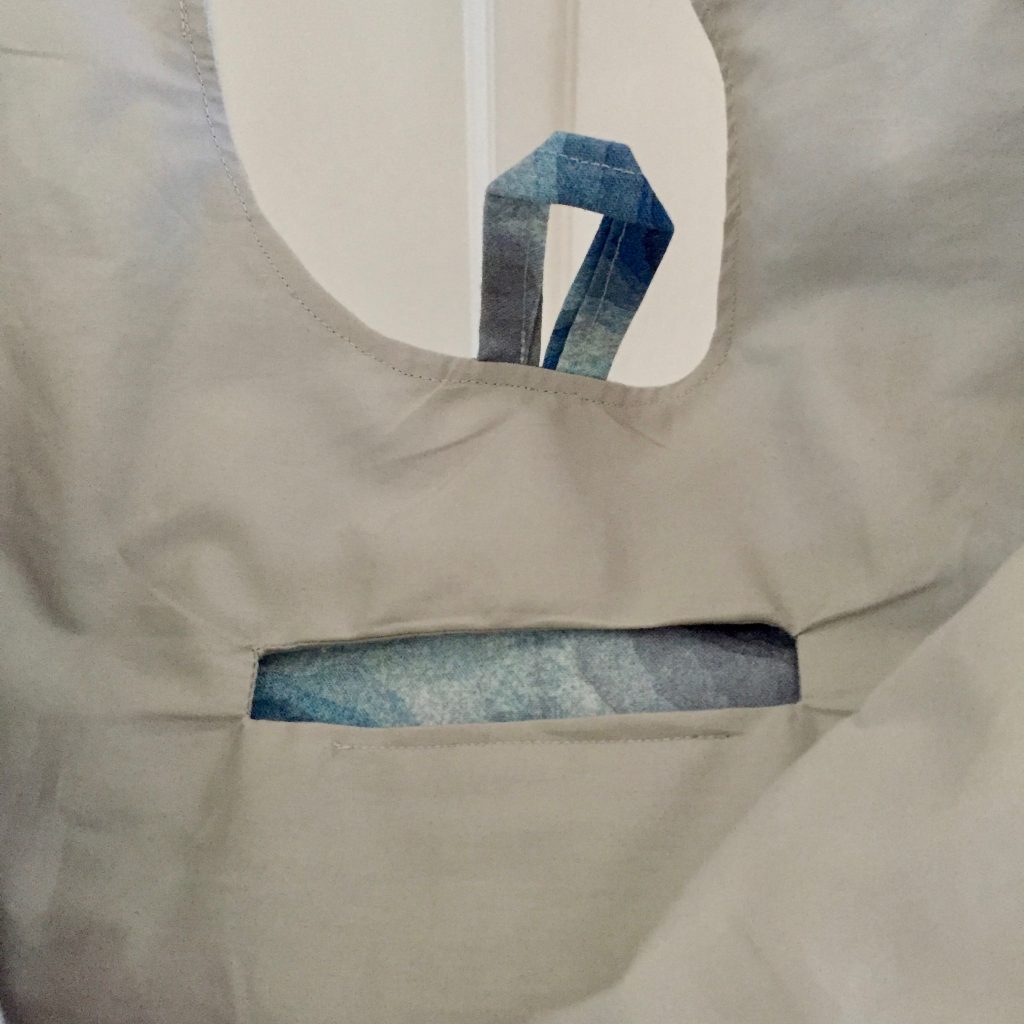 I did put the pocket on the interior. The corners are a bit puckered though so not my best pocket ever. It is nice and deep which means it will hold plenty of the small items that end up at the bottom of the purse.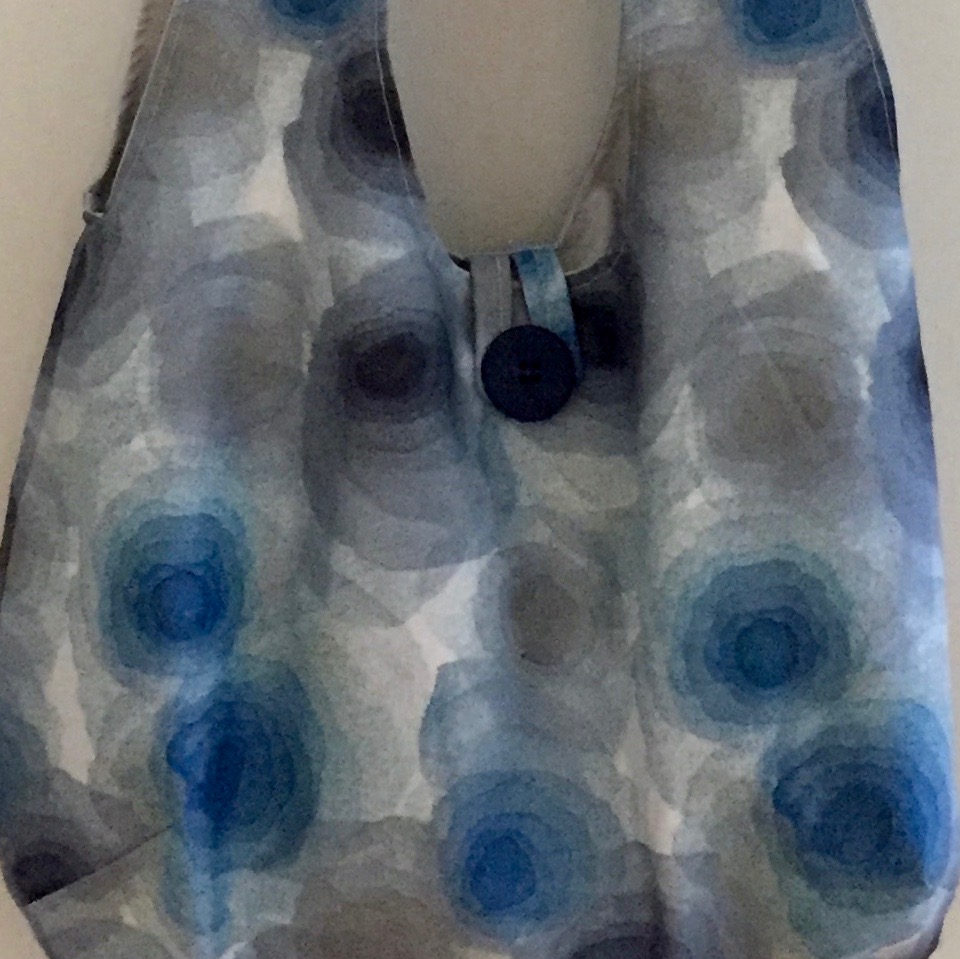 The first purse didn't have any sort of closure so this time, I added a fabric loop and a nice big button. She also likes longer straps than the pattern calls for so with both purses, I added a 15 inch strip to the straps.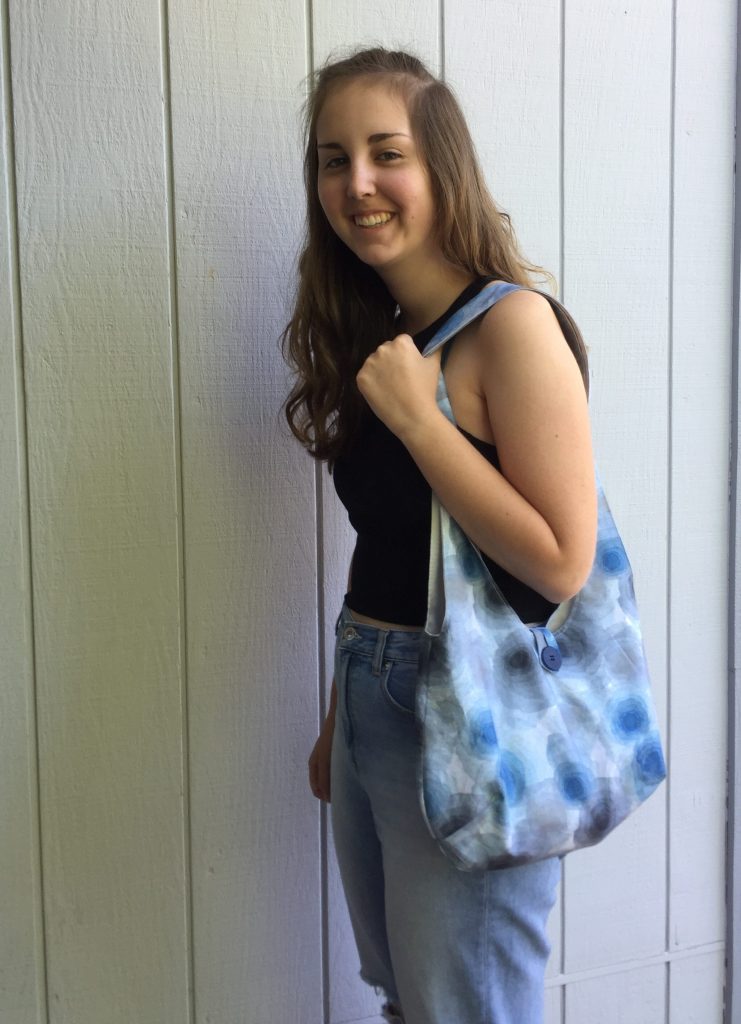 What makes the bag though is Julia's fabric choice, Harmony with Nature. I really love this print. It has a great watery look to it. The gray circles have this taupe color in the middles looks like wet sand. The lining is called Mystic Gray and is a Pure Solid by Art Gallery Fabric.
I am thinking I will make a bag for me. This pattern is simple and shows off fabric nicely. I think it took about an hour to sew (other than cutting pieces out) so it is a quick finish. It would be fun to have a new bag for fall.
Shop Update
Just a little news about my shop! I have changed my shipping policy a bit and wanted to share that with you. Orders that are $35 and more will ship free in the USA! Orders less than $35 still ship for a flat rate of $6.99. Also, many items ship free regardless. Examples are most notions and the quilt patterns I stock. Hope you will check this out! Makes your online shopping really economical. 🙂
OK – that's it for now. Hope you are working on a fun project or two. Have a great week all!
Linking up at a few different sites – including the Meadow Mist Designs Favorite Finish Monthly Link-Up.