It seems like I finished this quilt a while ago. You might remember that I made this as part of a quiltalong with Jennifer from Inquiring Quilter. Probably two weeks ago I finished up the quilting and got the binding stitched about 75% of the way. Then it sat there. I was distracted by purses and other fun projects. Yesterday afternoon I was able to stitch that last bit of binding down while Julia rested that poor pinkie toe of hers and it is now complete.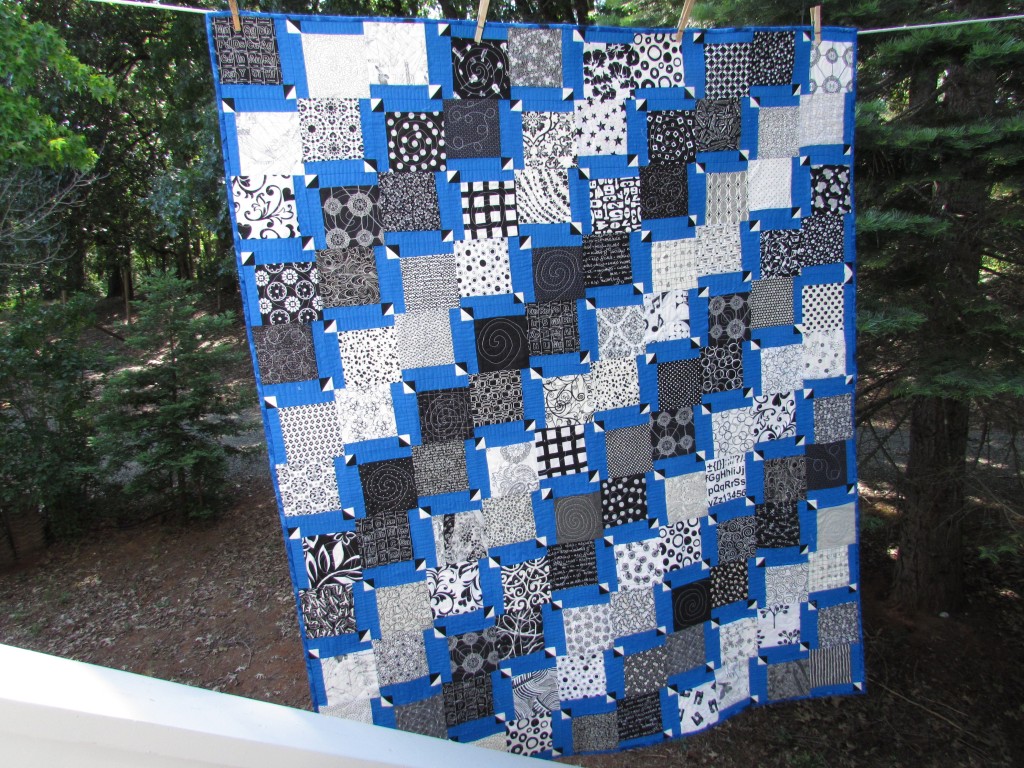 The movement caused by the diagonal placement of the charms and those cute little HST's make this quilt. The black, white and cobalt blue also worked very well together. (Though if I were to do this again, I think I would bind it in black. )
All of the quilting is curved (rather than angular) which complements the angular structure of the charm squares, borders, and HST's. As far as my FMQ goes, this looks reasonable but is still not where I want to be. The only way to get there is to continue practicing, which is the plan! I look forward to washing this and letting it crinkle because that will hide some of the jitters in my stitching.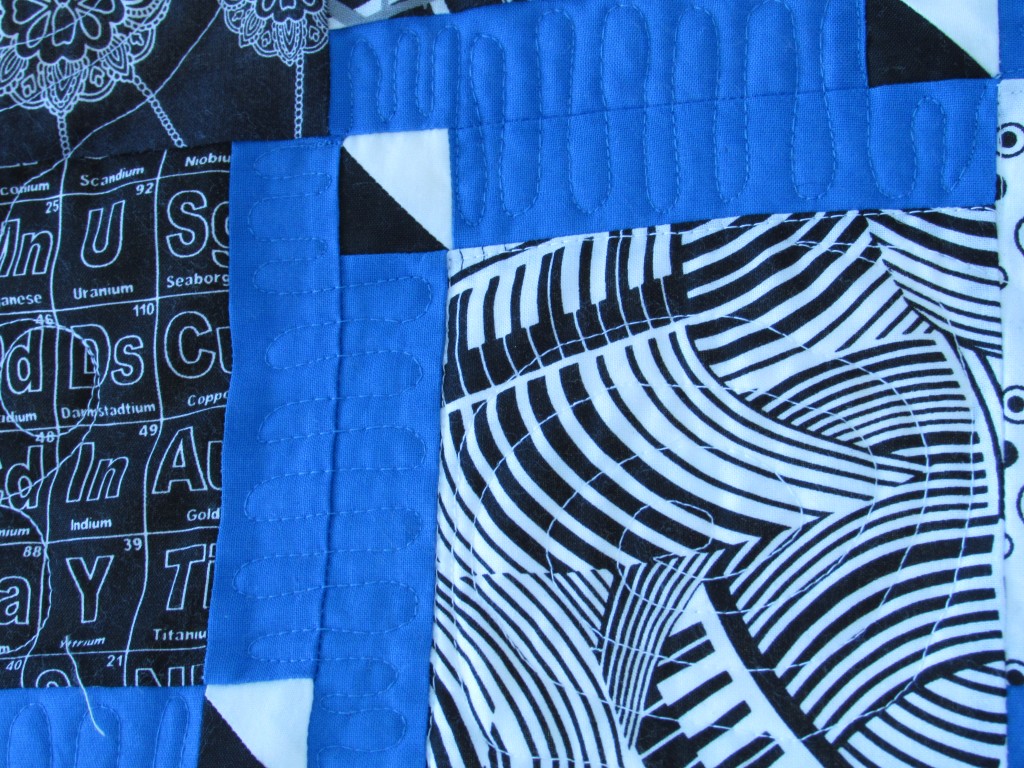 Because I am lax in my use of quilt labels (meaning I label about 1 out of 12 projects) I stitched my initials on one of the HST's.  At least that will give someone a hint as to who made this.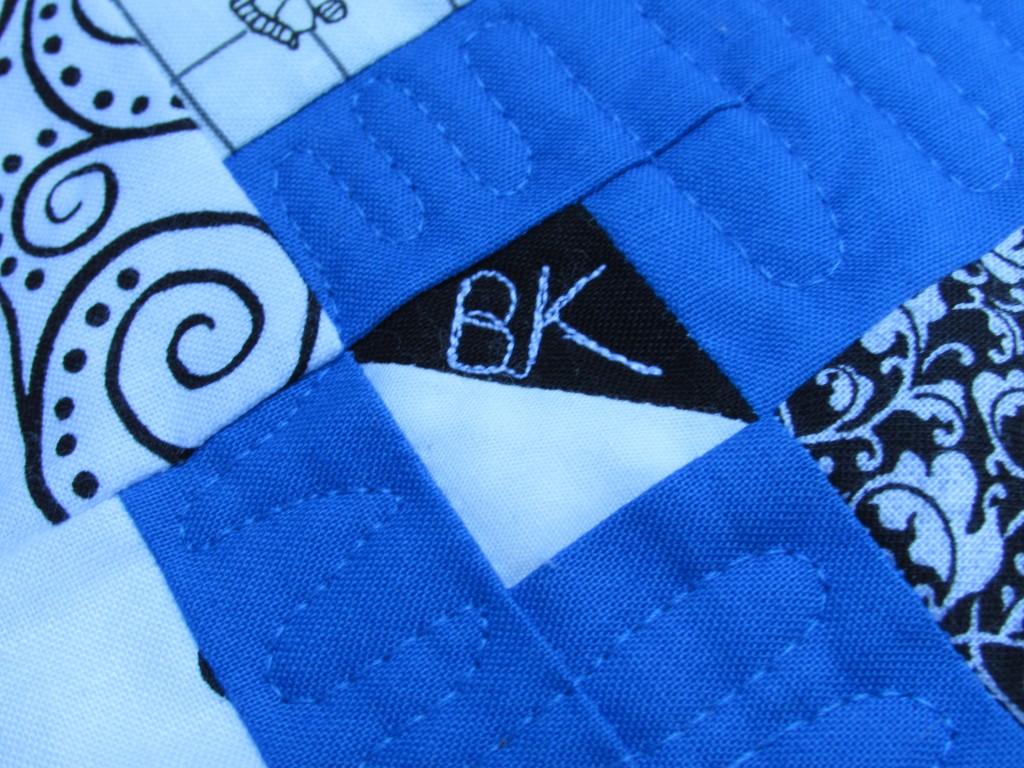 I also put the month and year in. This was kind of funny though.  I was stitching the binding down and saw that I had left one bit of blue border empty so I took it over to the machine and quickly filled it in. I like it!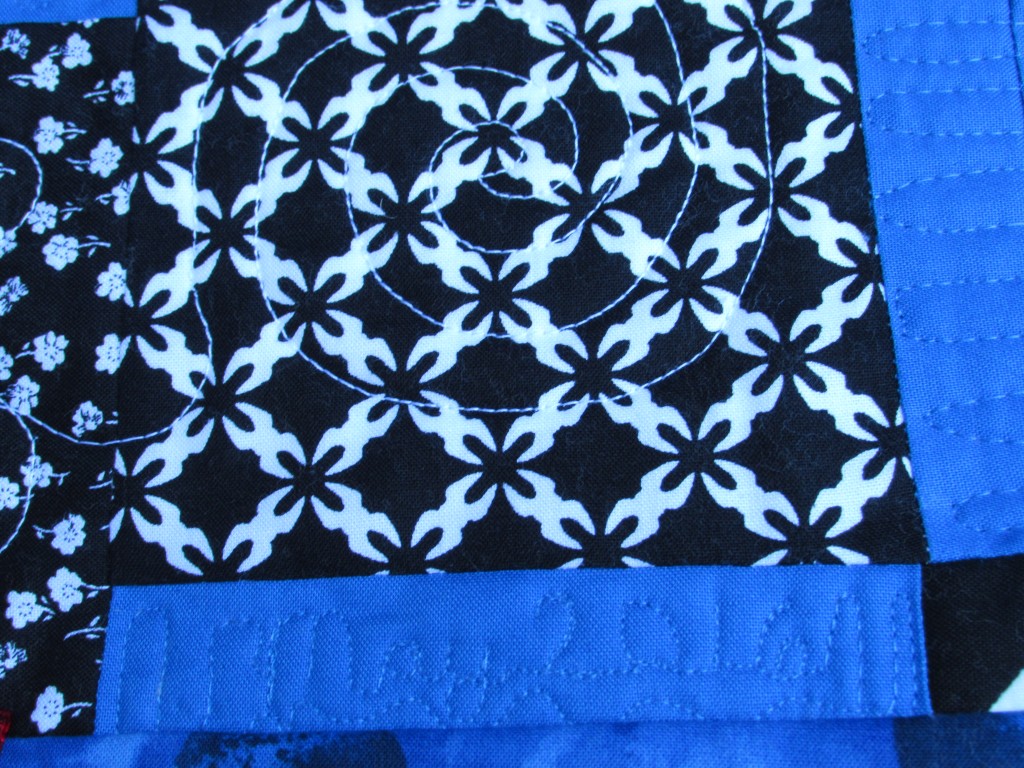 For the backing I chose a print from the Good Neighbors line designed by Amanda Jean Nyberg of Crazy Mom Quilts. I am very happy with this fabric as it has a nice feel to it and the price is right (as it is with most of the fabric over at Connecting Threads.) It has a bright bit of color to it and the pattern hides some of the FMQ wiggles too.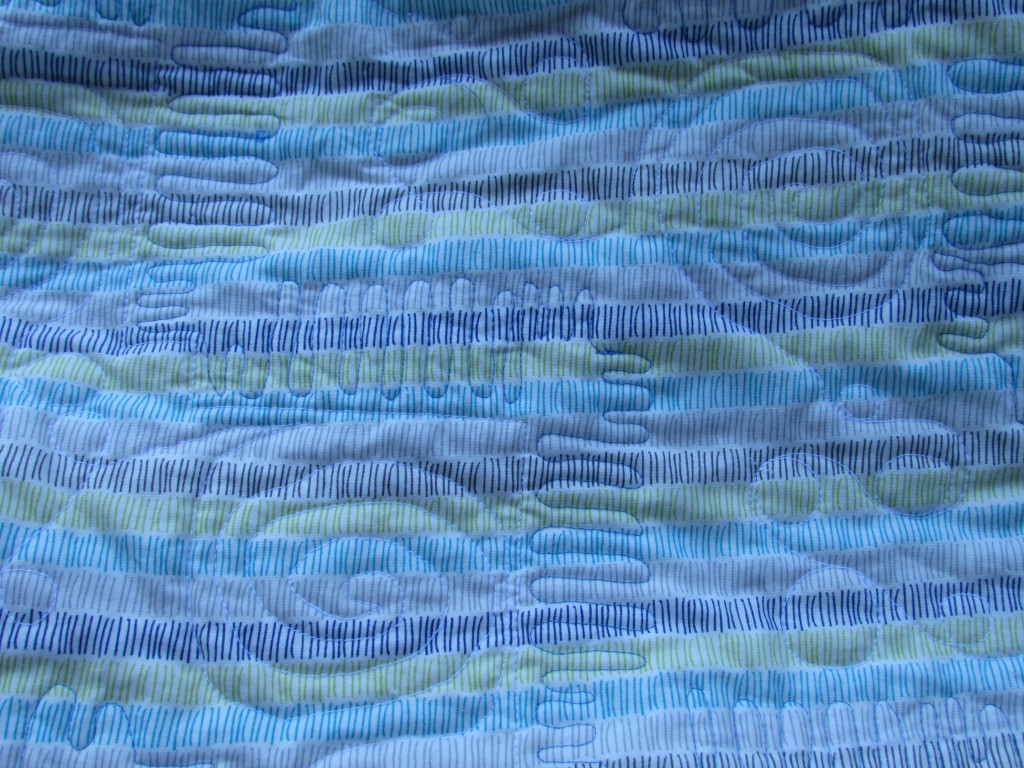 Finally, as with Amish tradition, there is one mistake. Look at these HST's! The block was stitched incorrectly but I didn't notice this until I was quilting up to these HST's. Ah, well, this is testament to the imperfection of our craft!  Or, another way to look at it: 'A diamond with a flaw is worth more than a pebble without imperfections.' (Chinese Proverb)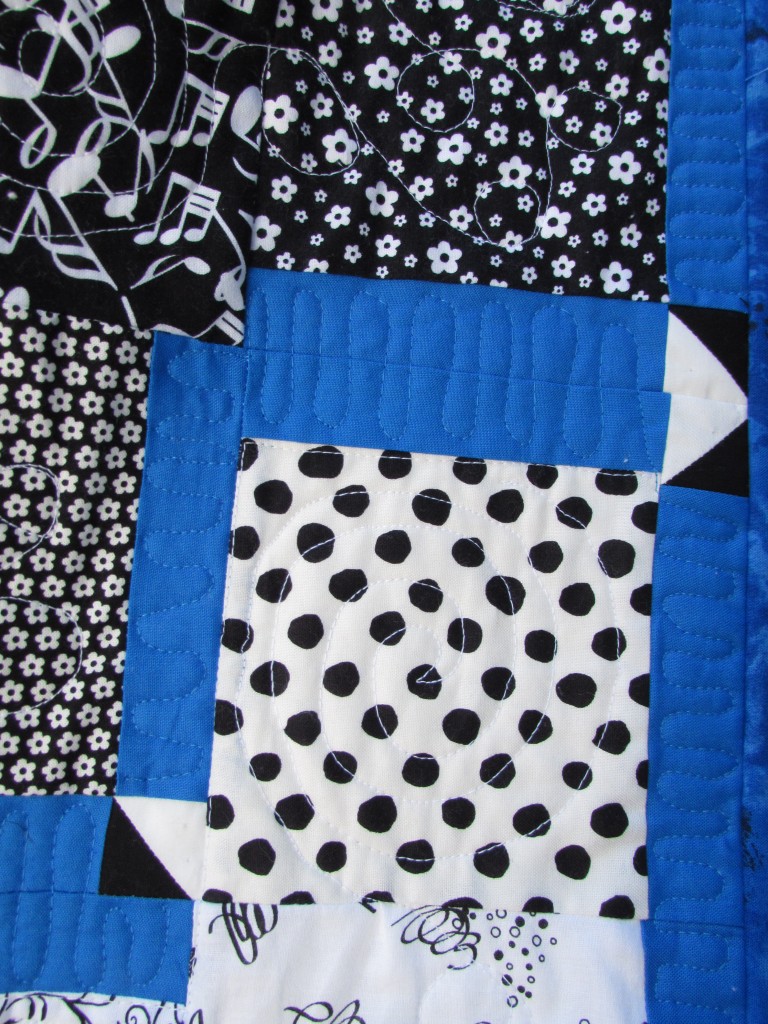 This was a fun experience, between the social aspects of the quiltalong, using these particular colors (which I have wanted to do for quite a while), and furthering my FMQ just a bit, it was very satisfying. Hopefully you are enjoying your projects too. If you are in the US, have a great Memorial weekend. We are supposed to have some hot weather over the next couple of days – here comes summer!
Linking to my usuals! Check them out at the top of the page, under Link Ups.