Happy Holidays everyone! For those who celebrate Christmas, I hope the day was lovely. I think this is probably the smallest gathering we have had for Christmas but you know what? It was great. Julia, Ray and I were together and we enjoyed it very much.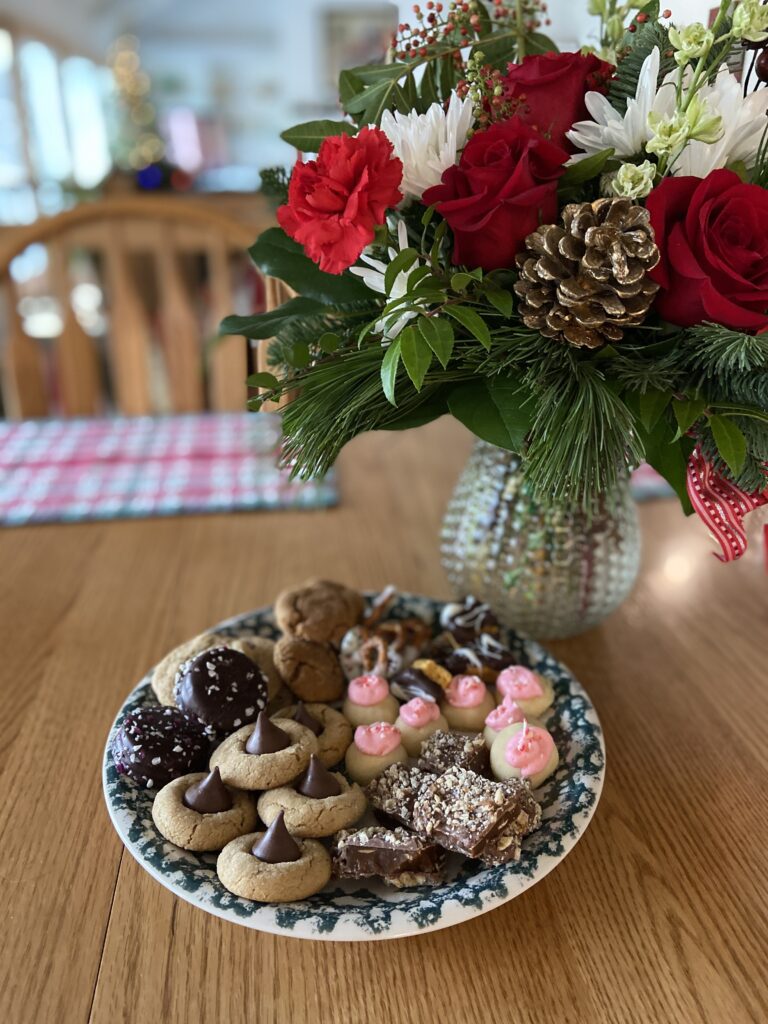 Knowing it was supposed to snow on Christmas Eve and Christmas Day, we invited my parents over for cookies and coffee on the 23rd. Mom and Dad live at a higher elevation than us and thus get quite a bit of snow. Once it snows, their part of the highway is often impassable. They know to plan ahead and 'hunker down' when it is snowy. Our afternoon together was very nice though.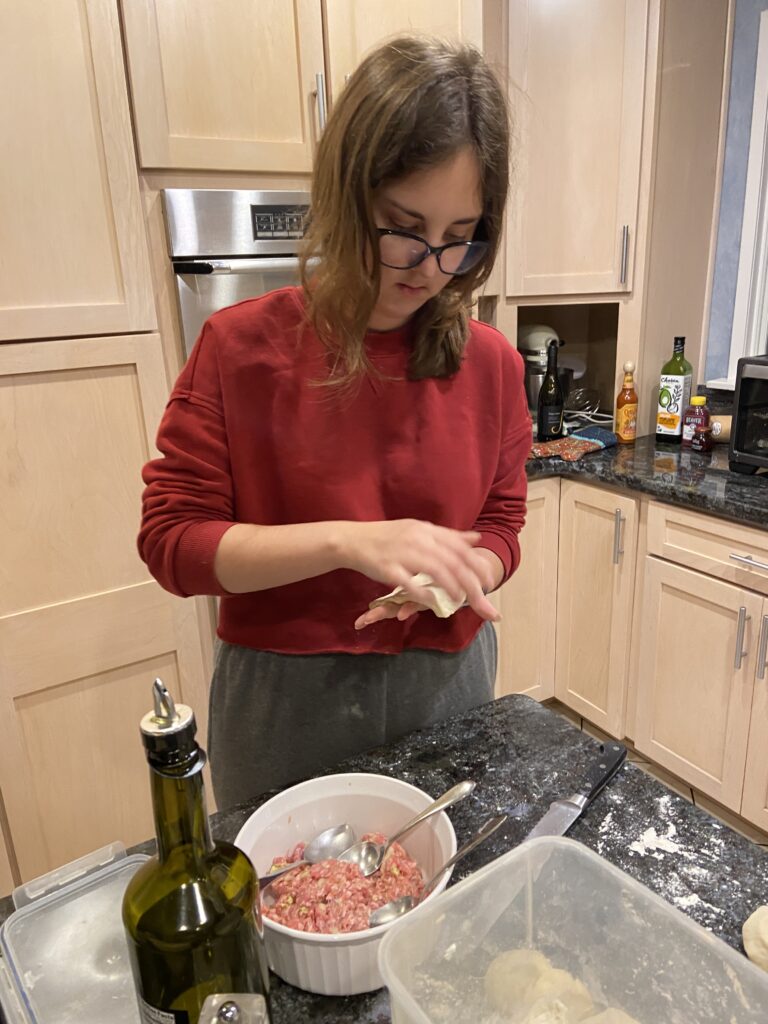 Because it was going to be just three people for Christmas dinner, we decided to make something less traditional than the prime rib my husband normally makes. Julia found a recipe for Bao (Chinese Steamed Buns) as well as a recipe for a Chinese Beef Noodle soup. Both were fun to make and really delicious.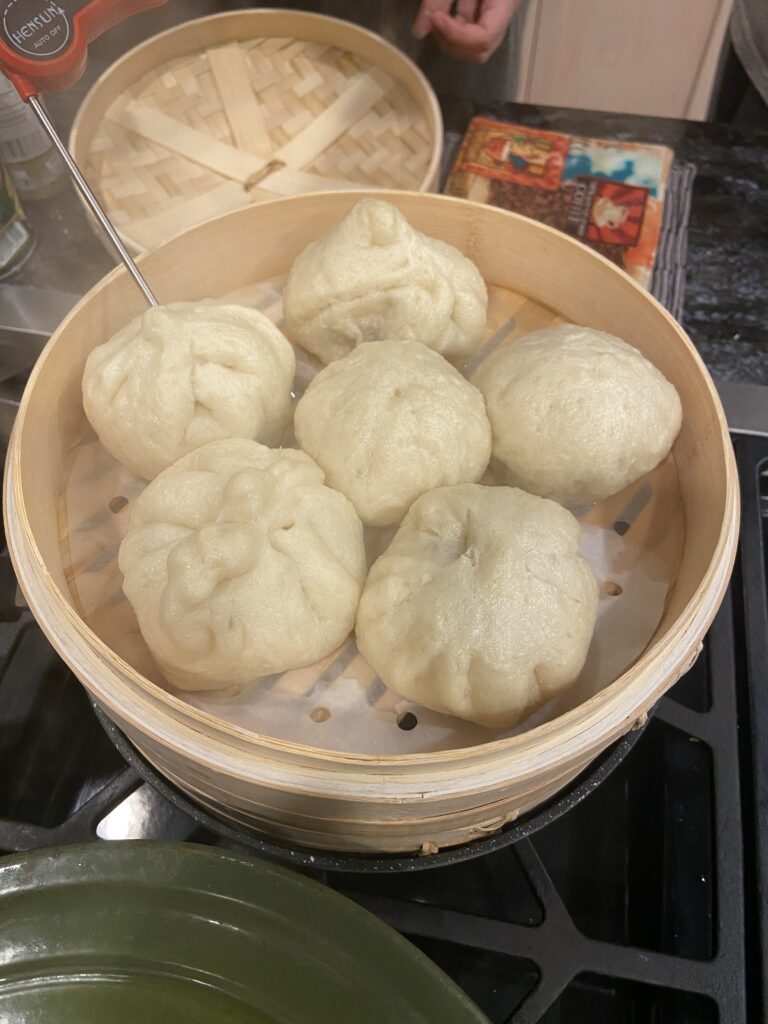 This is the bao after we steamed them. Making these was a fun family project. Julia made the dough and I made the pork filling. We all worked to assemble them. Yummy!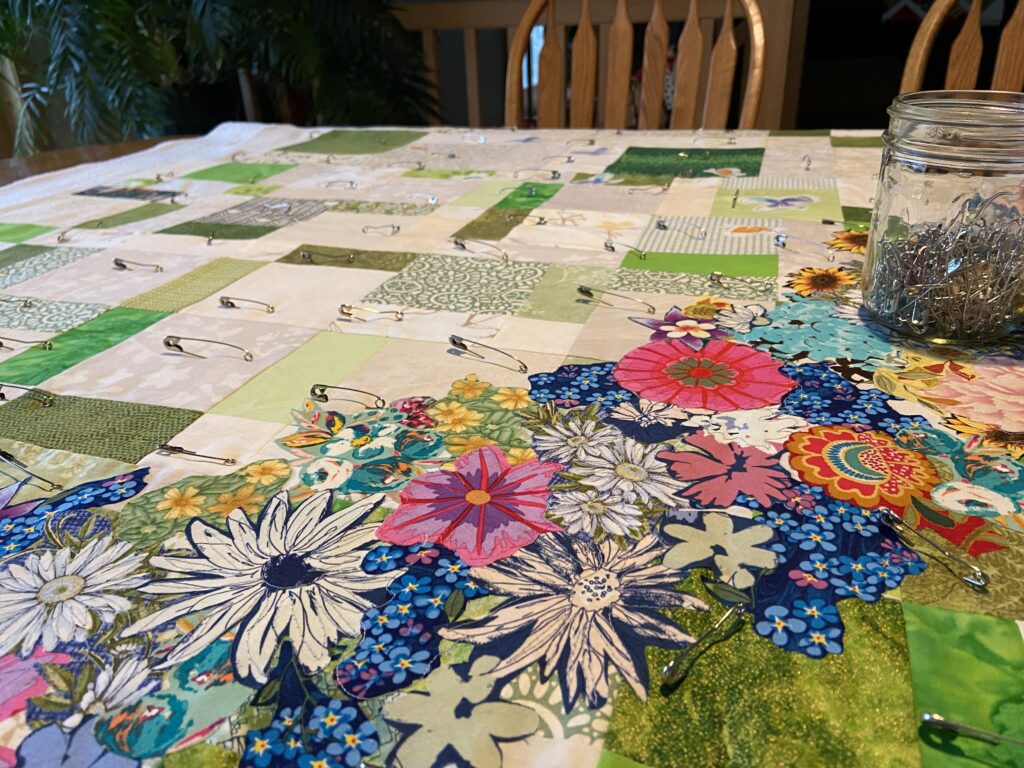 I had some time to do a little bit of sewing on my Meadow quilt (which, per my usual, I started long ago). The flowers are all glued down with heat and bond. I did some free motion quilting to hold them before I basted the top and backing. Now that it is basted, I have been doing more free motion on the flowers. Once that is done, I will work on the background. It is a fun project and I love how it is looking thus far.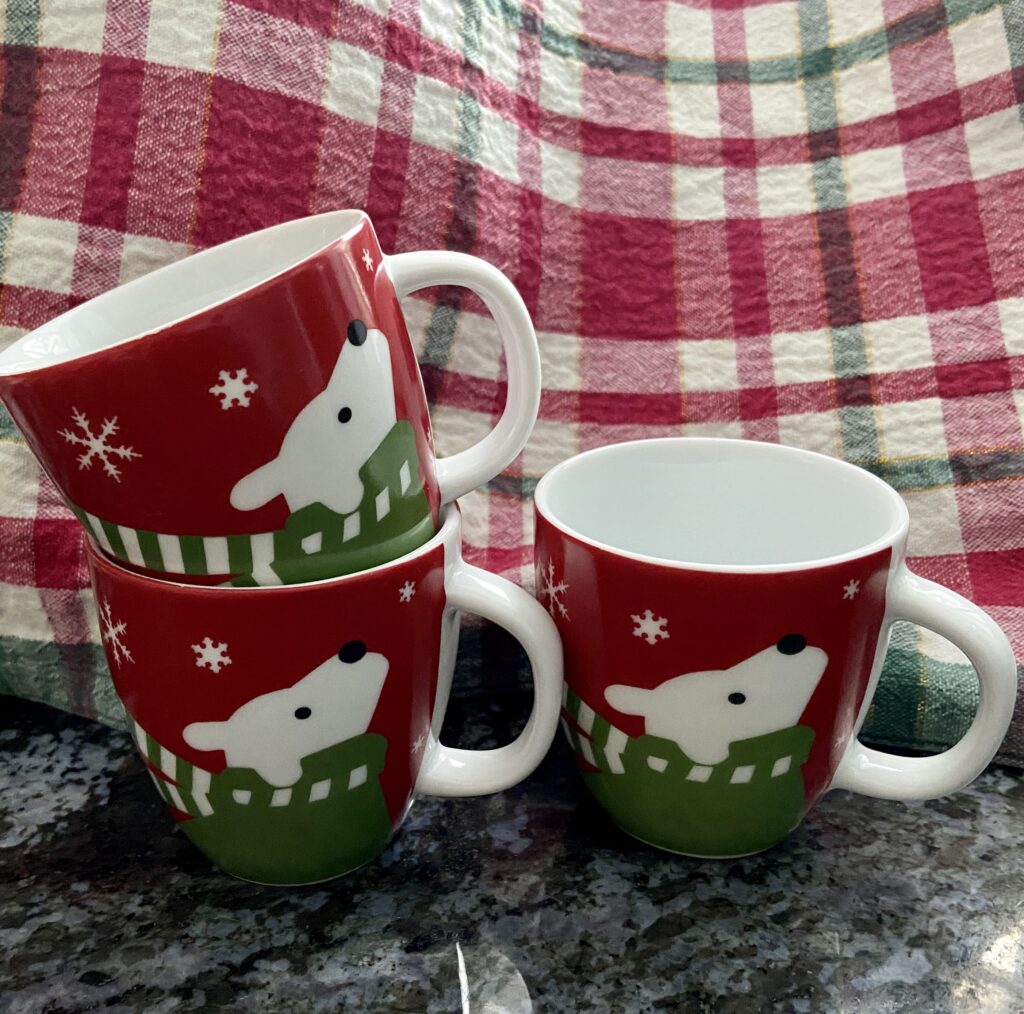 Just before the holidays, I found these cute cups at one of the local thrift stores. I bought five of them. They are so sweet and I have visions of grand children drinking hot chocolate from them at Grammy's house. A grandma can dream, right?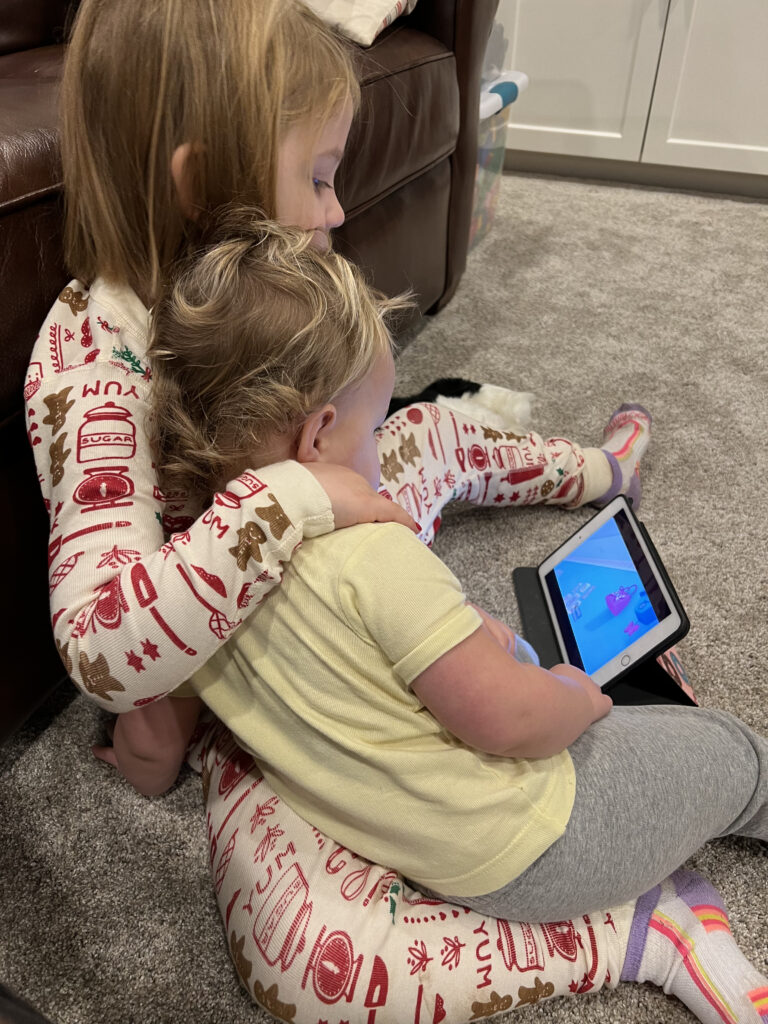 Closing with a cute picture of my girls. They are becoming good friends as A gets older and H develops patience. I love seeing them snuggled up together watching cartoons on this little iPad. Check out the curls A has!
That's it for now. We are in the midst of a power outage so I can only write while the generator runs and it is time to turn it off! More soon.
Take care everyone.