Being the list maker I am, it is a strong part of my nature to plan.  Of course plans don't always go the way I hope but still, I try! Last year I set a list of a few goals I wanted to achieve with my business and I think it is helpful to take a look at those to see what was achieved before creating a plan for 2019.  Here goes! I set five goals for 2018.
Continue to grow both of my shops.
Work on my free motion and long arm quilting skills.
I have three quilts in process right now and I want to finish them.
I want to set a goal to send birthday cards to my family and friends.
Most importantly, I need to work on acceptance of the limitations I experience due to my health.
Looking at these I think I did well for the most part.  First one was so rewarding!  I worked very hard to expand both my fabric and my pattern shops. I am very happy to see the growth that has happened this year.  I achieved 33% growth in sales for the fabric shop.  Also, the average order value increased from $21 to $27.  Looking at the increase in average order value is pleasing – it doesn't look like a huge increase but considering the number of $10-$12 orders I ship, it really is.  There have been many more large orders which is great for the health of my shop.  The pattern shop did well too.  However I only have 6 months of numbers from 2017 to compare to 2018 so I didn't get exact numbers.  But I feel like I have a solid base of customers for that shop and the orders are quite steady.
The second goal was not achieved.  Not even close!!  I did almost no free motion quilting and didn't get to the long arm shop more than a couple of times.  So, that one still needs work!!
Goal number 3 – I finished two of the three quilts I had on the list.  Both my Twisted and my Scrappy HST quilt are done.  However, I didn't touch the Ring Me project.  I do love this pattern and hope to finish it this year.
Number 4 seemed so easy.  But it fell off the radar by summer time.  I have such a huge family and really hoped to stay in touch more by doing this.  I will try again.  I sent off a card just yesterday.  Sending and receiving 'real' mail is becoming less and less common so I want to try this one again!
Number 5 – by far the most important goal of all.  I think I knocked this one out of the park.  I really tried to stay in the moment and not sink into that dark misery that chronic illness often causes.  My  neurologist and I worked diligently together and adjusted meds a few times.  The migraines are still constant (2-3 each week) but they are far less intense and I am able to deal with them better.  I am also much better about working within the limitations my health sets for me. I missed a quilt show that I was supposed to vend at (huge expense there but I just couldn't do it). Also missed my sister's 60th birthday party and was incredibly sad about that.  However, this is life.  And so many people out there have it much worse than I.  Keeping things in perspective has been really helpful.  So, yes – I rocked this one!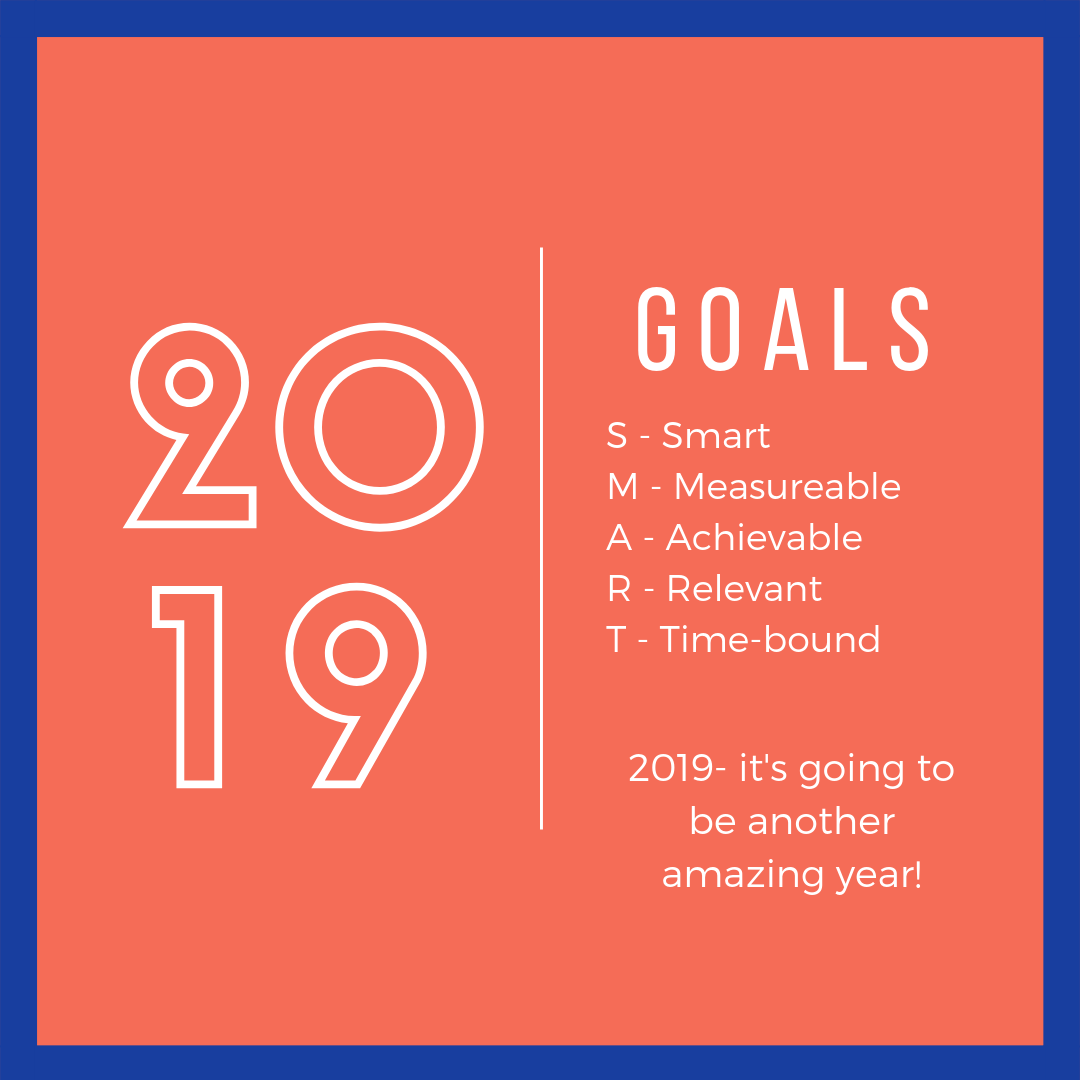 OK – Now to look forward!
Continue to grow my shops.  I have a some fun things in store for you, my loyal customers and friends. I have some great giveaways coming your way, quilt kits that will be created and offered to you, and the occasional blogger bundle planned.  I will give details to you soon but it will be such a fun year!!
Stay involved with charitable projects.  These make me feel satisfied and provide the perspective I need to always appreciate the blessings I receive.  Last year I loved working on my Spread the Love campaign with Amy at A Doll Like Me.  Now I am working with Mercy Hospital on the #MercyfulQuilts project.  Both of these are near and dear to my heart.  Again, you will continue to hear about these wonderful organizations in 2019.
Finish UFO's.  I have four at the moment (hmm….  I had three at the end of last year and here I am again!). I need to quilt and bind my Postage Plus quilt top (remember the hop for the Modern Plus Quilts book?  I have not yet finished my project!!). Also, I need to finish the Fireburst Mystery quilt.  The top is done and basted, so just quilting and binding remain.  Then I need to finish the Ring Me quilt. Finally I have a quilt top I had made for #MercyfulQuilts which I need to finish up. Also, since clearly this isn't enough…  I am adding two projects to the quilting list this year.  I plan to make a whole cloth quilt for my bed and also want to make a Quilt of Valor for the #MercyfulQuilts project.  I have never made a QOV so I am looking forward to that one!
Practice garment sewing. I made a number of things to wear this year.  Some were successes and others, not so much!!  But I have a couple of patterns lined up and will keep on sewing.  I love making clothes so this is a fun one to plan!
Same as last year….  strive to accept my limitations caused by chronic illness.  One big adjustment for this year is I will not be vending at quilt shows (with the exception of possibly our local quilt guild's show in May.) I cannot reliably plan to feel well on any given day.  In 2017 I had to forfeit my booth at one show and the same happened in 2018.  Between the two shows there was a loss of $300.  This is too much for a small shop like mine.  The work involved in these shows is quite a lot.  I have had to look hard at this and accept that it isn't the right thing for me.  Kind of disappointing because I enjoy the shows and talking with all the wonderful quilters but such is life.  Making the decision has actually been a relief which tells me it is the right thing to do.
OK – that is it for this year.  How about you?  Do you have something you hope to work on or work toward?  Tell me in the comments!  Let's encourage each other along the way.  Happy New Year friends!
Linking to Quilting Jetgirl's 2019 Planning Party! Be sure to visit this link up.  It is quite inspiring to see what everyone is working on.