Hi:  This year Easter was at my house. We celebrated with my husband's parents, brother, sister-in-law, their two girls plus two more family members. It was such a lovely day. Lots of good food, pretty weather and visiting with family.
I decided to make Easter gifts for the women that were coming (five in all). Have you seen all the pixie baskets floating around on Instagram? The tutorial is by Heidi over at Fabric Mutt. It is a simple project and it took very little time to make five.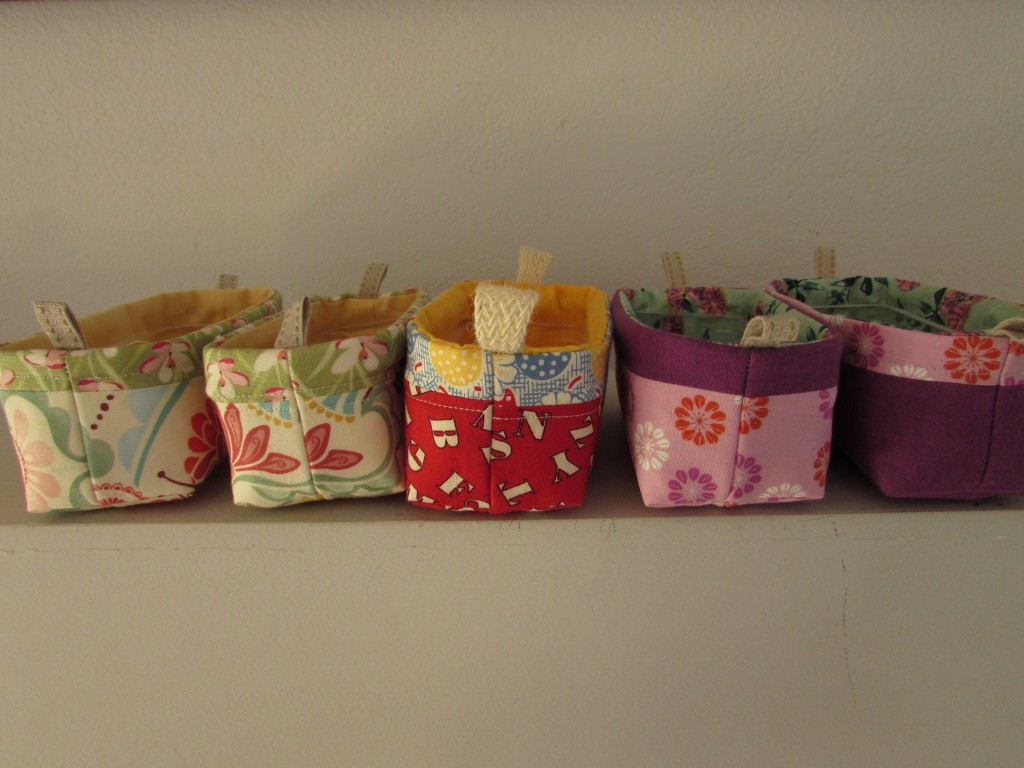 I love the little accents such as the border around the top and the little tabs on each end.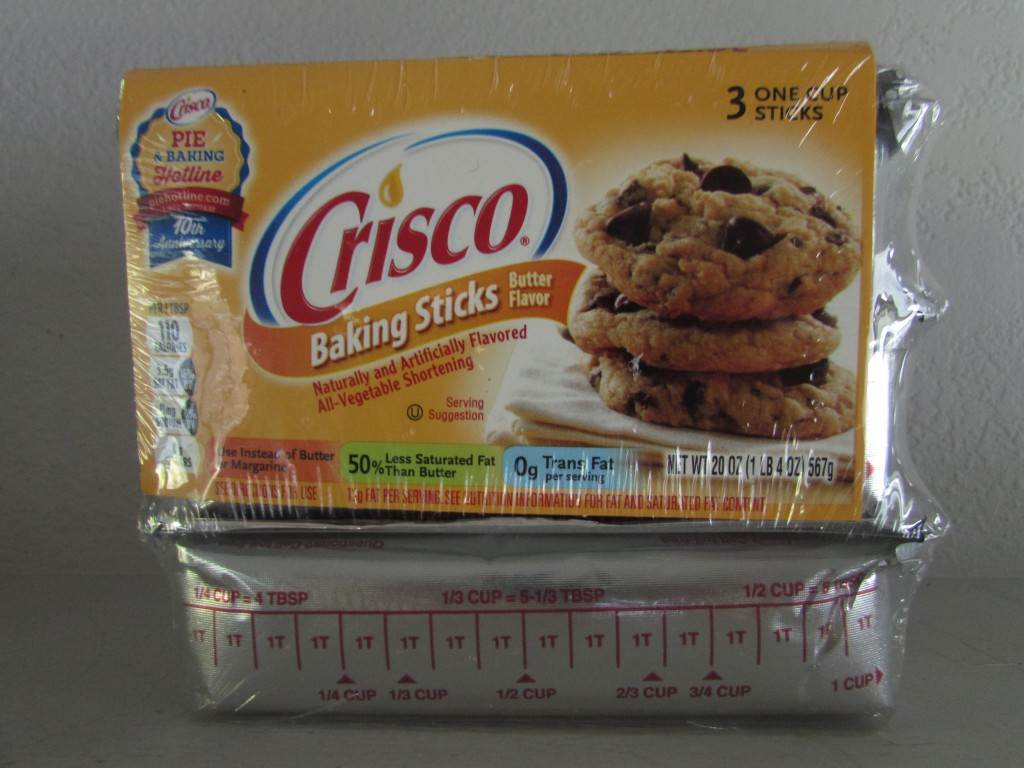 I did make a few changes. When I made the first one, I happened to make cookies the same day. Because Ray doesn't tolerate dairy products well, I often use butter flavored Crisco when making cookies. In case you don't use it, the cubes of shortening come in these little plastic tubs. They are nearly the same size as the pixie baskets. I thought it would be nice to place the tub in the finished basket to give it a better shape.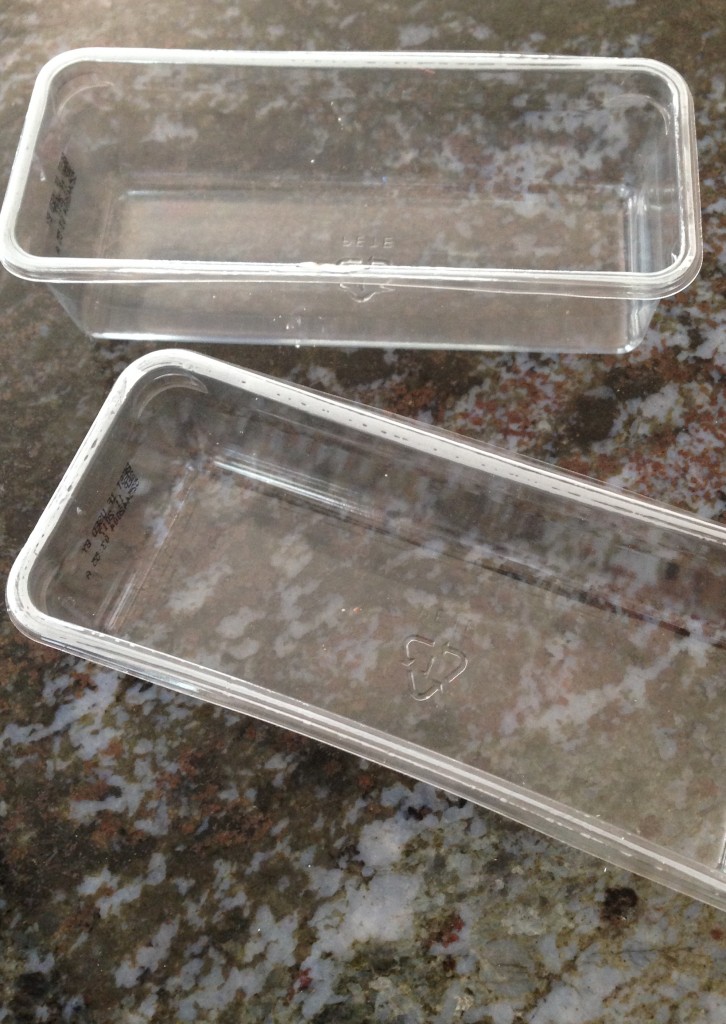 Heidi's tutorial instructs you to cut pieces to a length of 8″ when making the baskets. In order to use the little plastic inserts, I had to increase the length to 8.5″. These little inserts create wonderful structure for the pixie baskets. I used fusible batting which was a breeze.  Finally, I topstitched 1/8″ above and below the seam connecting the main exterior fabric and the upper trim piece. It was a nice finishing touch.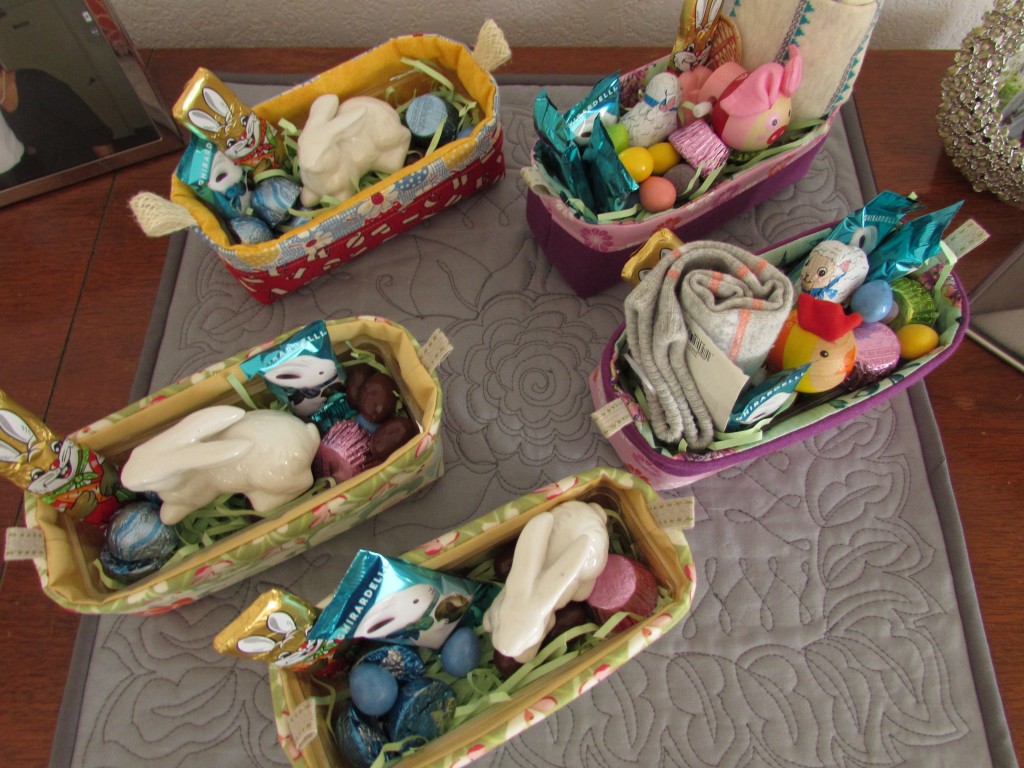 These were so fun to make and fill up for my guests. I think they were well received too!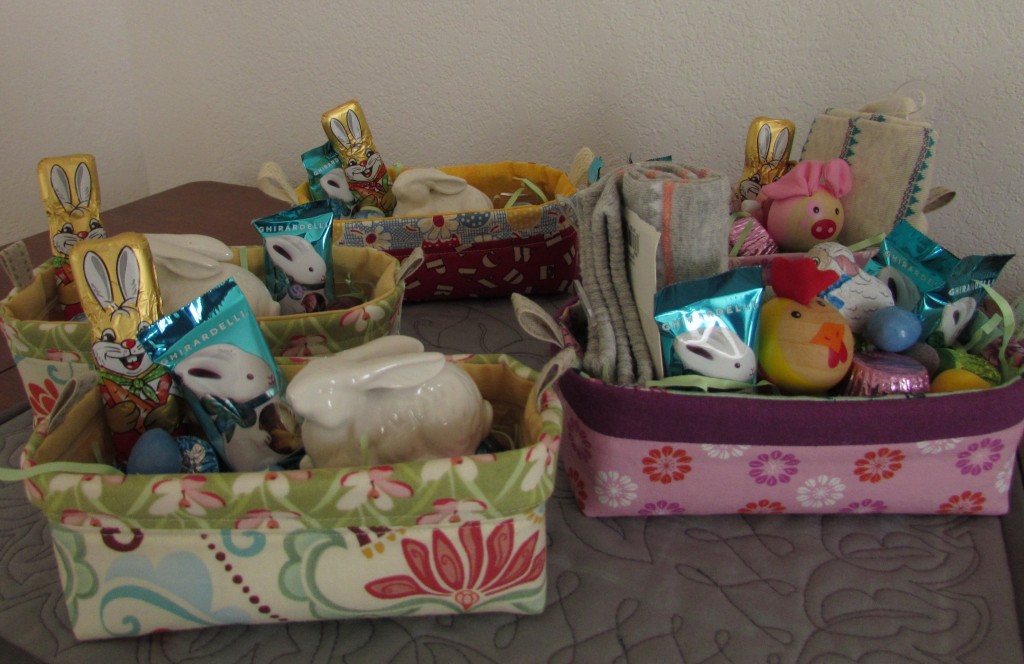 I could see using these for all sorts of things. Different holidays, Christmas, teacher gifts, etc would be great times to make these.  You can see the red one in the back is made from American Jane scraps with the alphabet on it. My sister-in-law teaches kindergarten and I thought this would be fun for her desk.
Lots of sewing going on these days. Just finished the quilting on the Square Dance quilt. Time to trim it and square it up. Then I will get the binding done.
Have a nice weekend all!
Linking to my favorites – check out the list at the top of the page, under Link Ups.