It has been a long while since I have done any free motion quilting. I had the itch a few days ago. Of course that itch wasn't big enough to get me to baste and quilt either of the two quilt tops that are waiting patiently for me to finish them. I wanted a quick fix. Know what I mean?
I have a drawer where I toss extra HST blocks that seem to accumulate from time to time. I sewed a dozen together and ended up with a cute little block.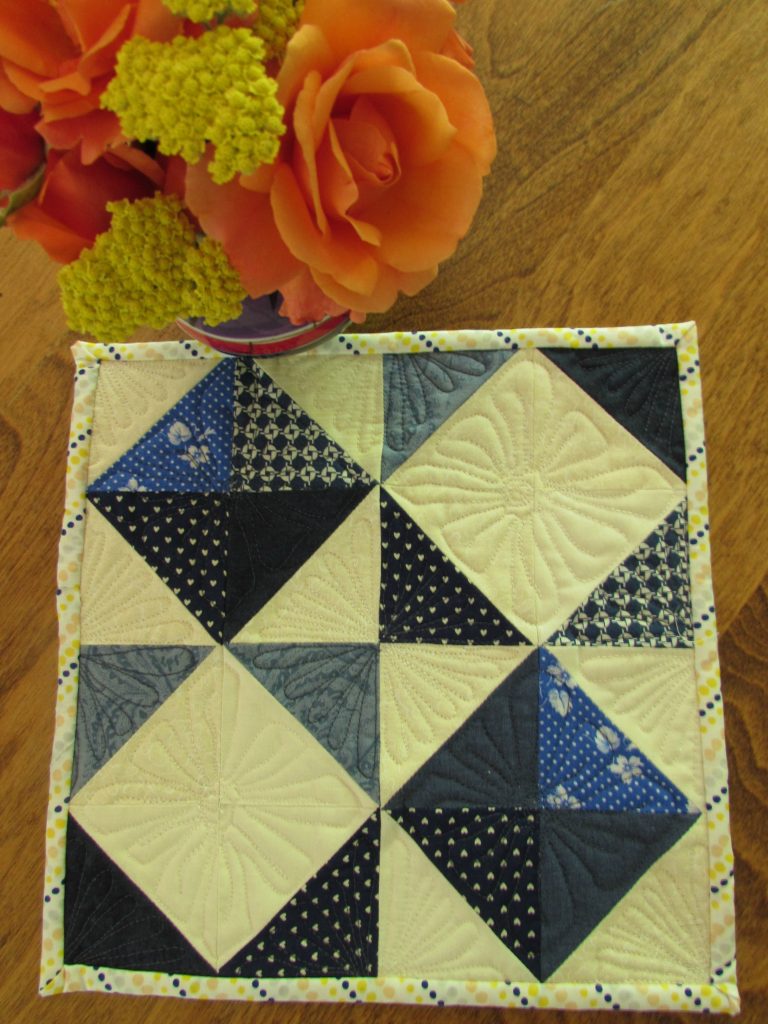 I quilted every inch of it with little flourishes in the triangles and flowers in the center of the four diamonds. At first I didn't plan to bind it, since it was just a quick practice piece. But is that fair? To just throw it away??? I think not. Leave it in the sewing room cluttering up my desk? Nope, that doesn't work either. I can always put it under a vase of flowers. So I trimmed it to 12″ square and found a little scrap of polka dots to use as binding. The binding was actually the hardest part. I cut it too narrow and it pulls in spots.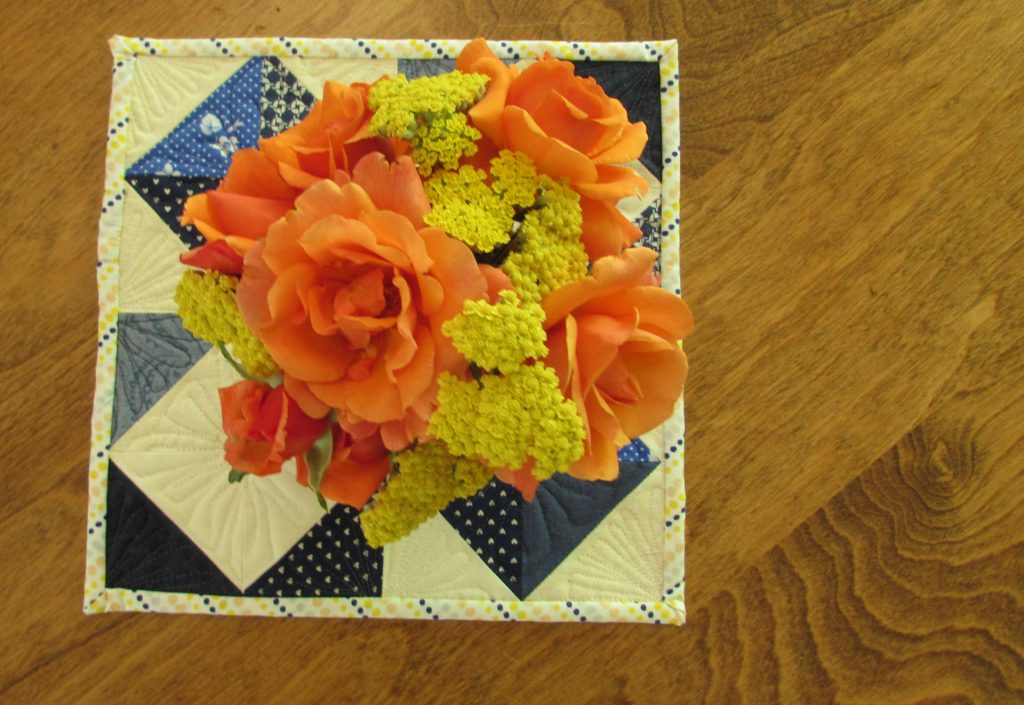 Stitching this was so gratifying. One evening of play and practice.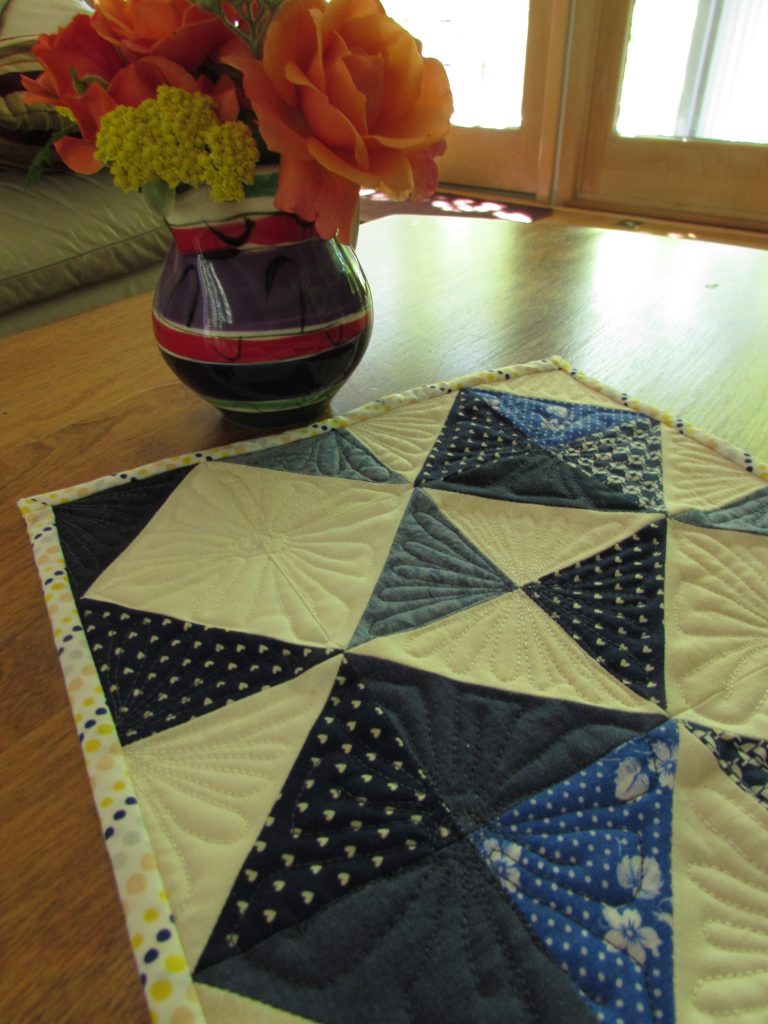 I switched between blue and cream thread but didn't change the bobbin. It looks kind of funky on the back side.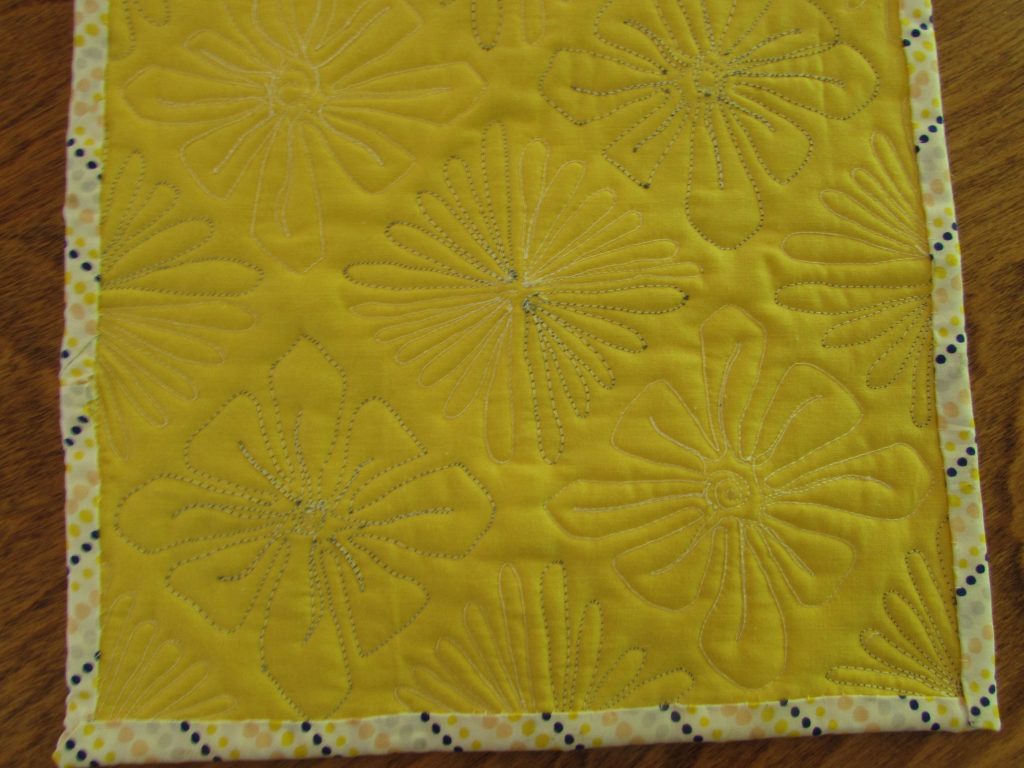 Now that the itch to FMQ has been scratched, it is time to move on to something else. Hope you are all enjoying some time at the sewing machine.
Linking up with Muv at Freemotion Mavericks because I haven't done that for a while and I have been missing her lately. 🙂