Lots of projects in various stages in my sewing room this week. It is actually kind of fun to have multiple things going on. I sew a while, cut for a bit, practice a little FMQ – none of it feels tedious because I am moving back and forth between projects.
My main sewing machine is being very cranky right now so I am sewing on my smaller machine. I love this machine though – the tension is not sensitive and it sews like a little work horse. Much like The Little Engine That Could, this machine just keeps going (I think I can, I think I can.) I really miss the needle down feature and the thread cutter on my bigger machine though. Makes such a difference when I am sewing for a long period of time.
Anyway…  Here is what's going on:
I am working on my 241 tote bag that I mentioned in this post last week. This project has become so much fun because after reading that post, Tami from Sew Much for Free Time commented that she was also going to make a 241 tote. We did a bit of emailing back and forth and decided we would have our own little sew along. After working on my Stepping Stones quilt though the quilt along at Inquiring Quilter, I found I really enjoy the social aspect of the project. I love seeing everyone's progress, having others to ask questions and get input, and seeing the fabric choices and how much that changes the pattern that we are all using. I think working on this tote with Tami will be the same. We set up a few deadlines for progress and hope to finish up together. It is low key though. If life gets in the way, so be it. We are just enjoying our virtual time sewing together! If you want to see Tami's progress, hop over.  We are just getting started. Anyone that wants to, is more than welcome to join us. Leave me a comment if you want more info.
By today, we are both aiming to have our bags cut out and pieces prepared. I spent yesterday morning prepping everything. I plan on using these Allison Glass fabrics.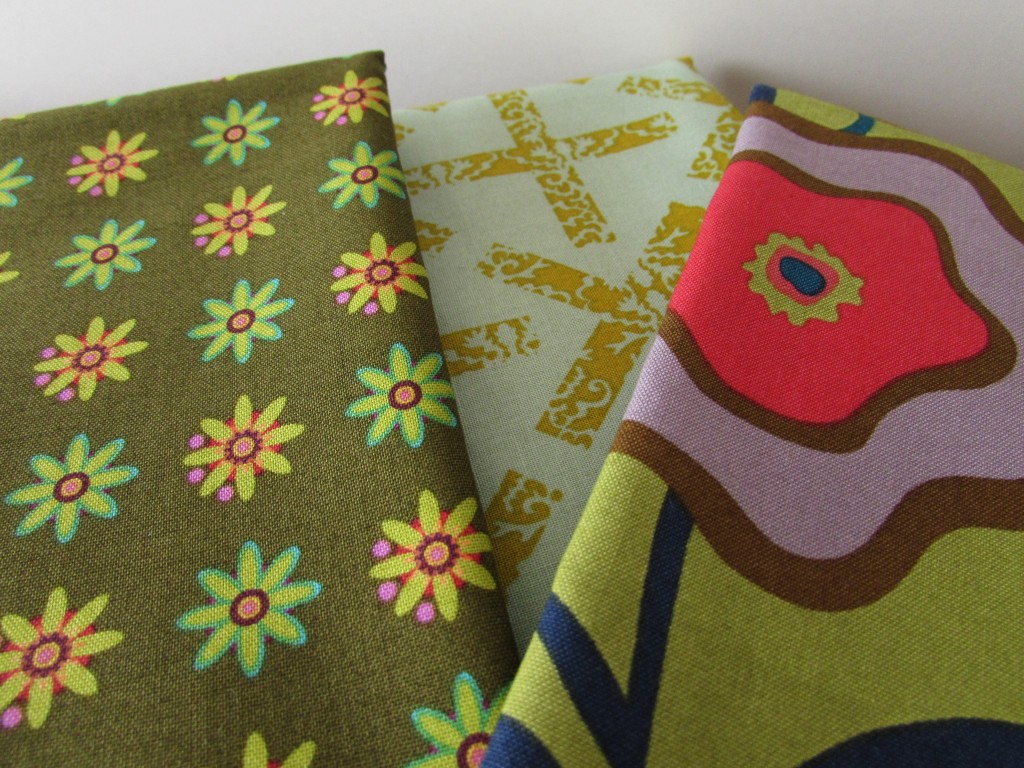 The pattern seems very straight forward so I doubt there will be much difficulty makijng this bag. I traced my pieces with a chalk marker and cut from there. Printing the pieces on regular printer paper made for thick pieces. I didn't want to pin and cut them because there might be some inaccuracy. Tracing the pieces was quick. (When I was cutting pieces, I took the pictures under the kitchen lights which distorts the color.)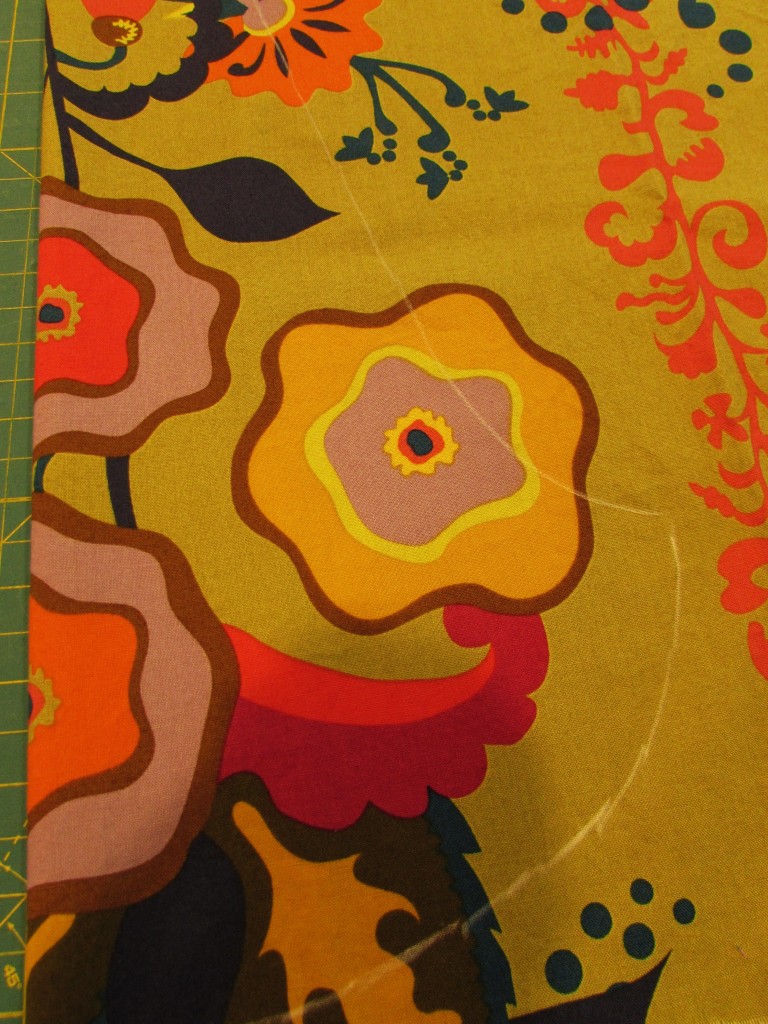 Once the pieces were cut, I fused the interfacing to the outer pieces.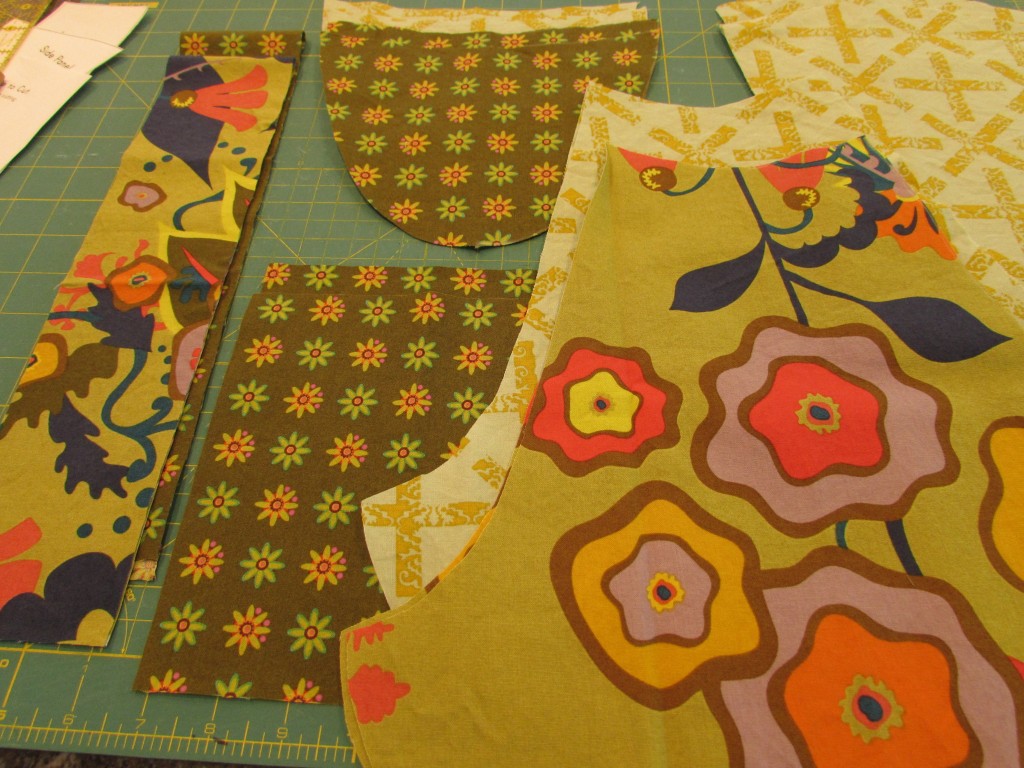 I'm really excited about this project. It is going to be perfect for my niece's birthday gift.
Besides working on prepping the bag, I also did some FMQ on the Mystery quilt along that Lori Kenedy is hosting over at the Inbox Jaunt. This week we were instructed to quilt little stars and suns. Lori calls them Spirograph Suns though we did a simplified version of them. The motif is so fun and you'll find the tutorial here.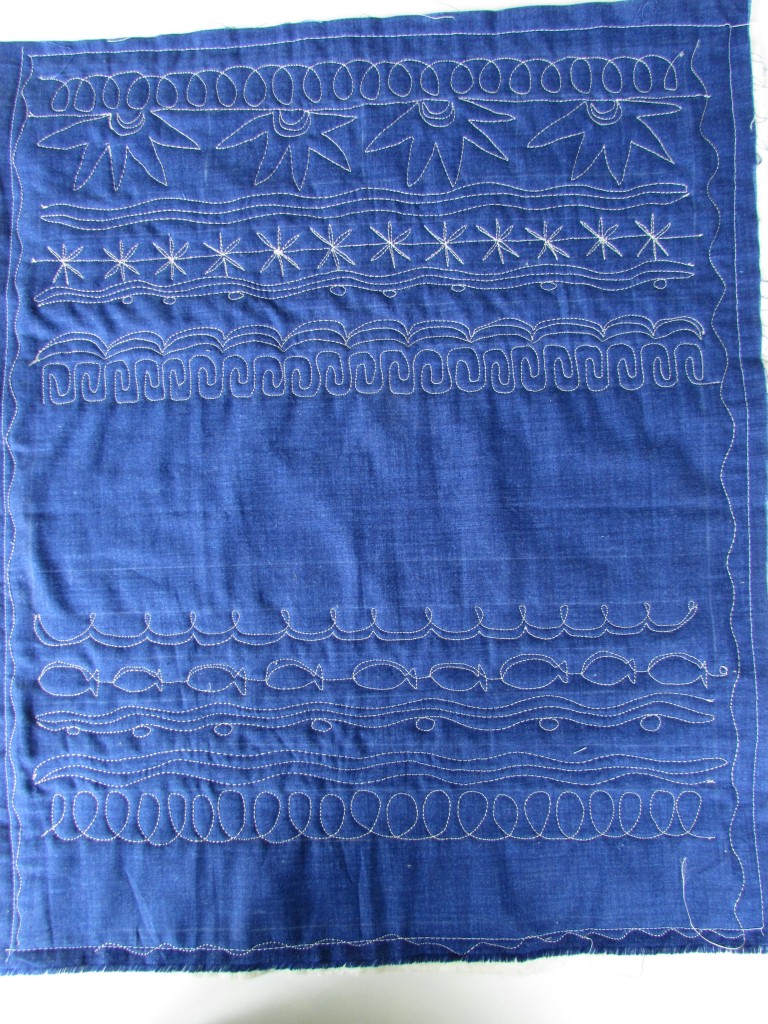 We only have a few more sections to quilt and I think I will be a little sad to see this finish up. I love that the structure of this QAL only requires I quilt two lines each week. Not time consuming but it forces me to practice two new motifs each week.  (Also, take a look at my fish.  I feel like I stitched my fishies going upstream. Shouldn't they should swim from left to right…. I must have gotten turned around (not all that unusual for this quilter.) 😉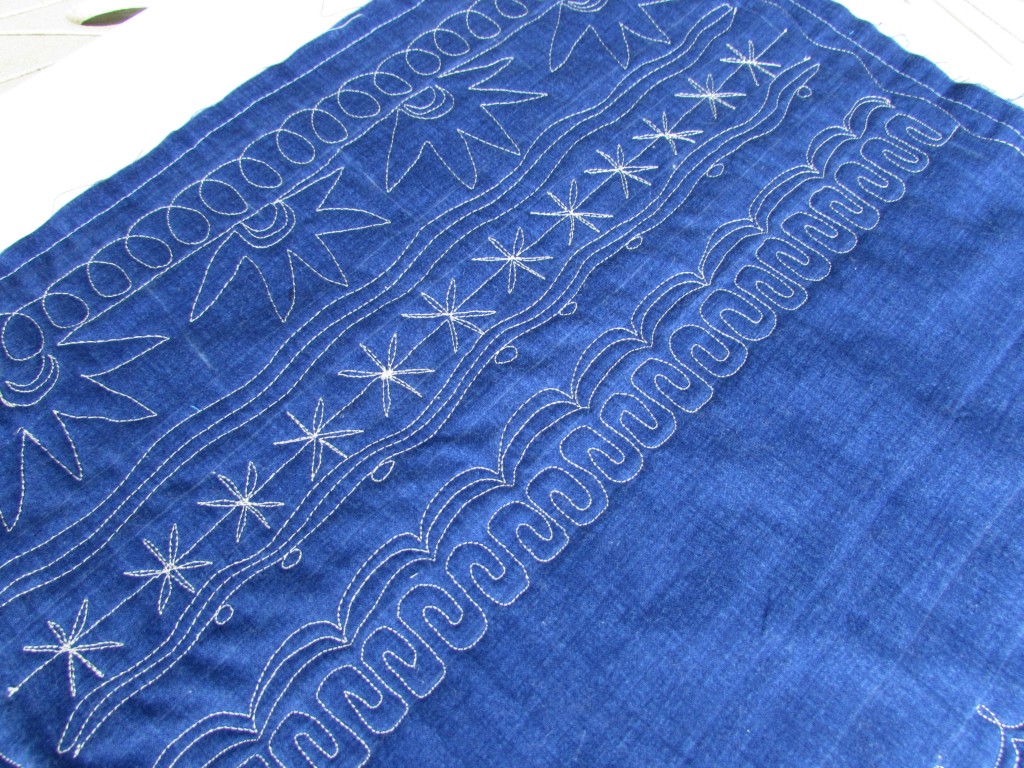 My Stepping Stones quilt is basted and ready to be quilted. I am looking forward to the weekly post tomorrow as she plans to give some ideas on possible quilting motifs for this pattern. Choosing how I will quilt something is still a challenge for me but maybe I will be inspired by Jennifer's post tomorrow.
Finally, I am working on a mini that I will share later this week. It is going to be cute though. Here is a sneak peek.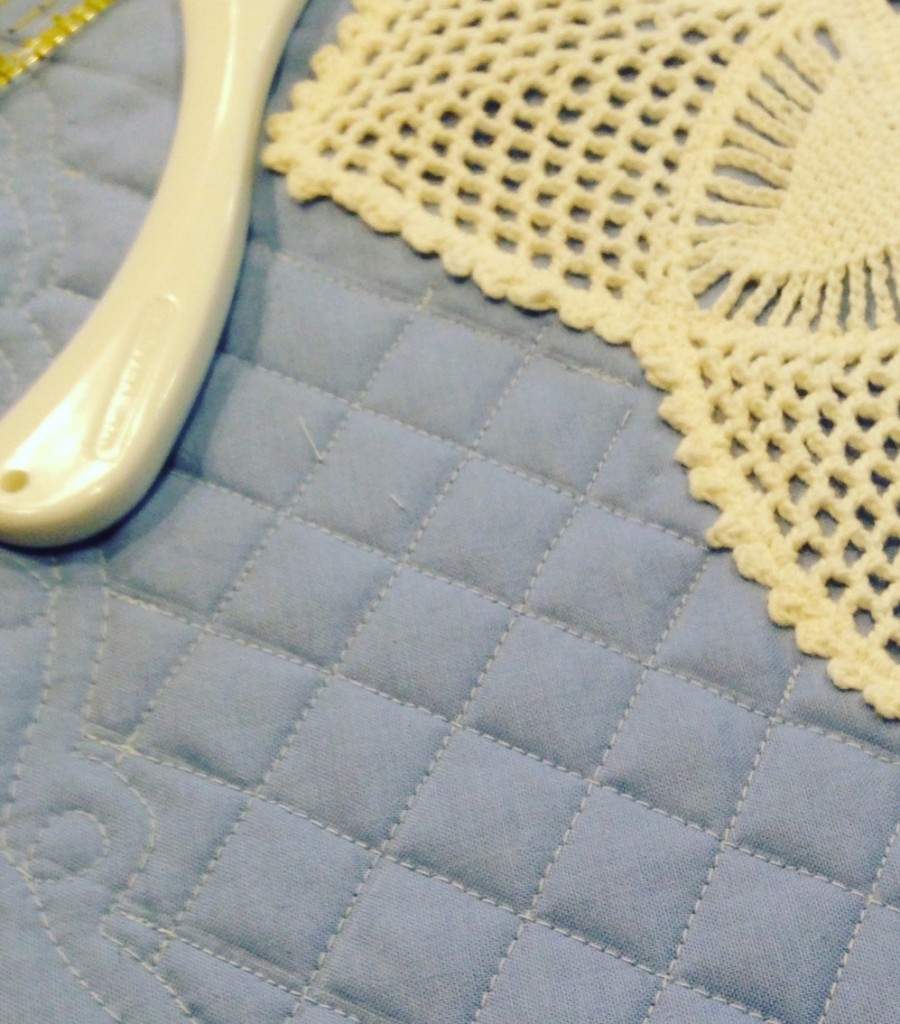 I am going for an old-fashioned, vintage feel and I think it is coming together well.
OK – what do you have going on in your sewing room? i would love to hear.
Linking this post up with all sorts of fun sites. Take a look at the list. You'll find it at the top of the page, under Link Ups.
**************************************************************************
Just in case you need an idea for Mother's Day gifts (for a friend, your mom, even yourself  – even if you aren't a mom!)  Craftsy has awesome classes and I can't imagine a crafty mom who wouldn't love one (or two, or three…) Classes last longer than flowers and they are way more affordable! Click here to check it out.