The pieces to this quilt top have been stacked up for such a long time! I am so excited to have pieced the top together – finally!! In 2018 I had the best of intentions to sew along with Mari and her Squared Away BOM. Who knows what happened though? I only got about 1/2 way through and set it aside, never completing all of the blocks.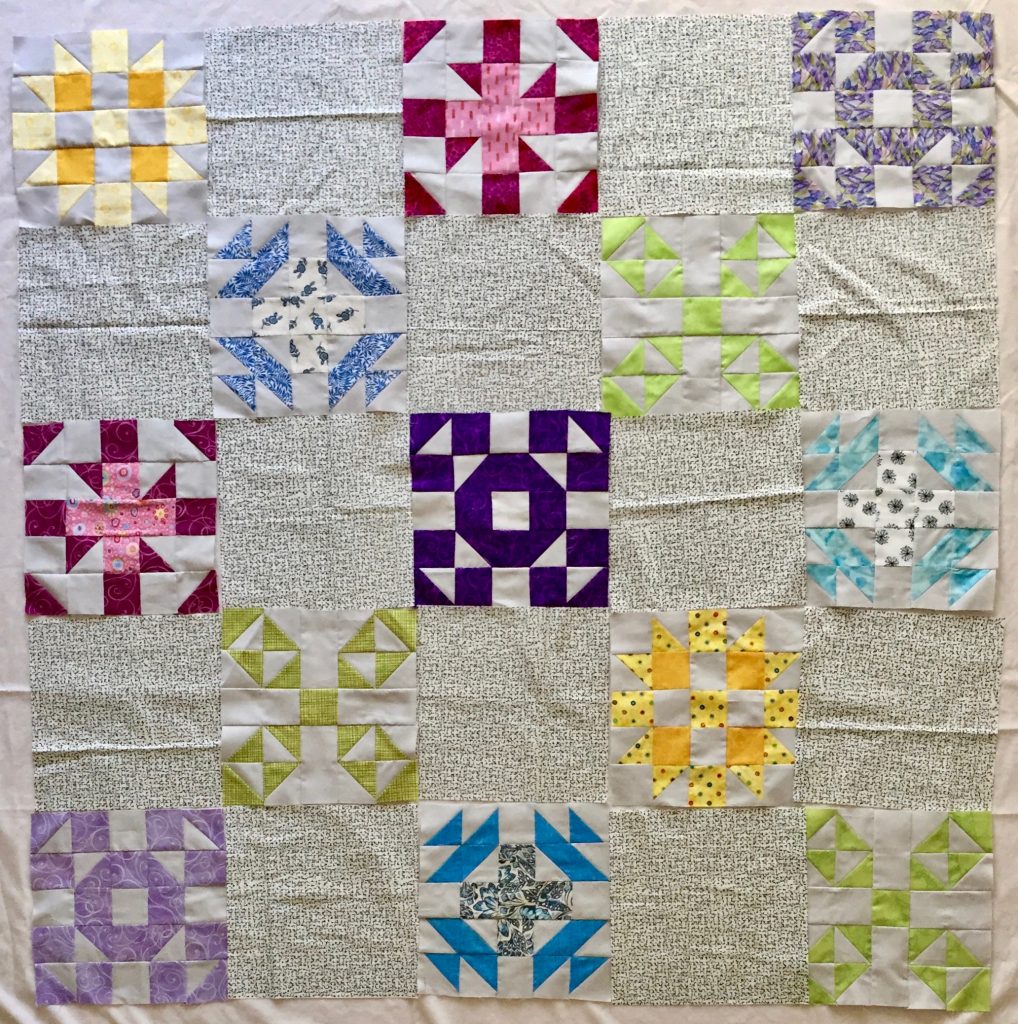 When I was moaning and groaning to Mari about my lack of fortitude and asking her what the heck would I do with these pretty blocks, she said to put them together with some solid blocks and make a top. It is very clear she is the teacher and I am the student, and I am forever grateful. Being an obedient but not timely student, I did as she suggested. Back in February I cut lots of 10 1/2″ squares of a piece of yardage I had from Pat Bravo's Dare line. Then it sat for a while. I stitched the squares and the pieced blocks together soon after. Then….. it sat for a while. See my pattern? It is not very efficient.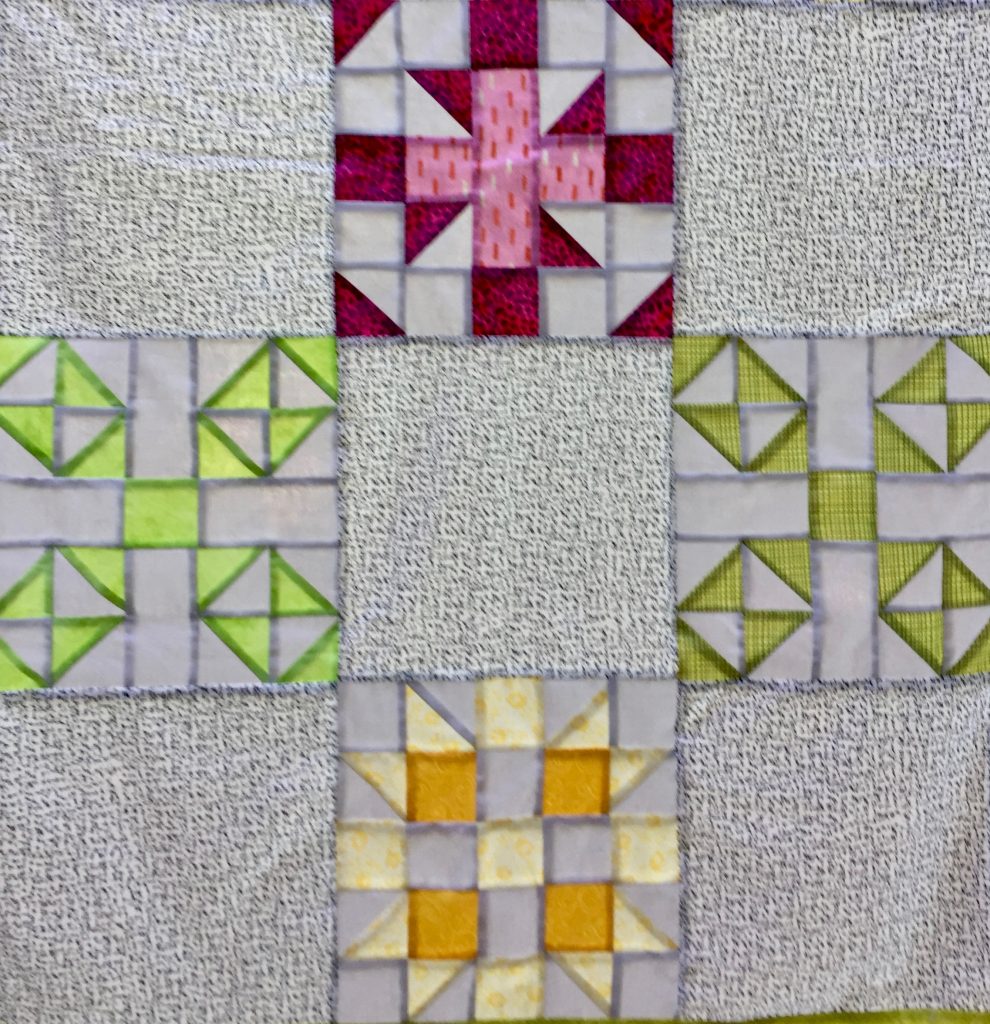 I started to look around in the shop wondering what would work for borders and found the perfect combination!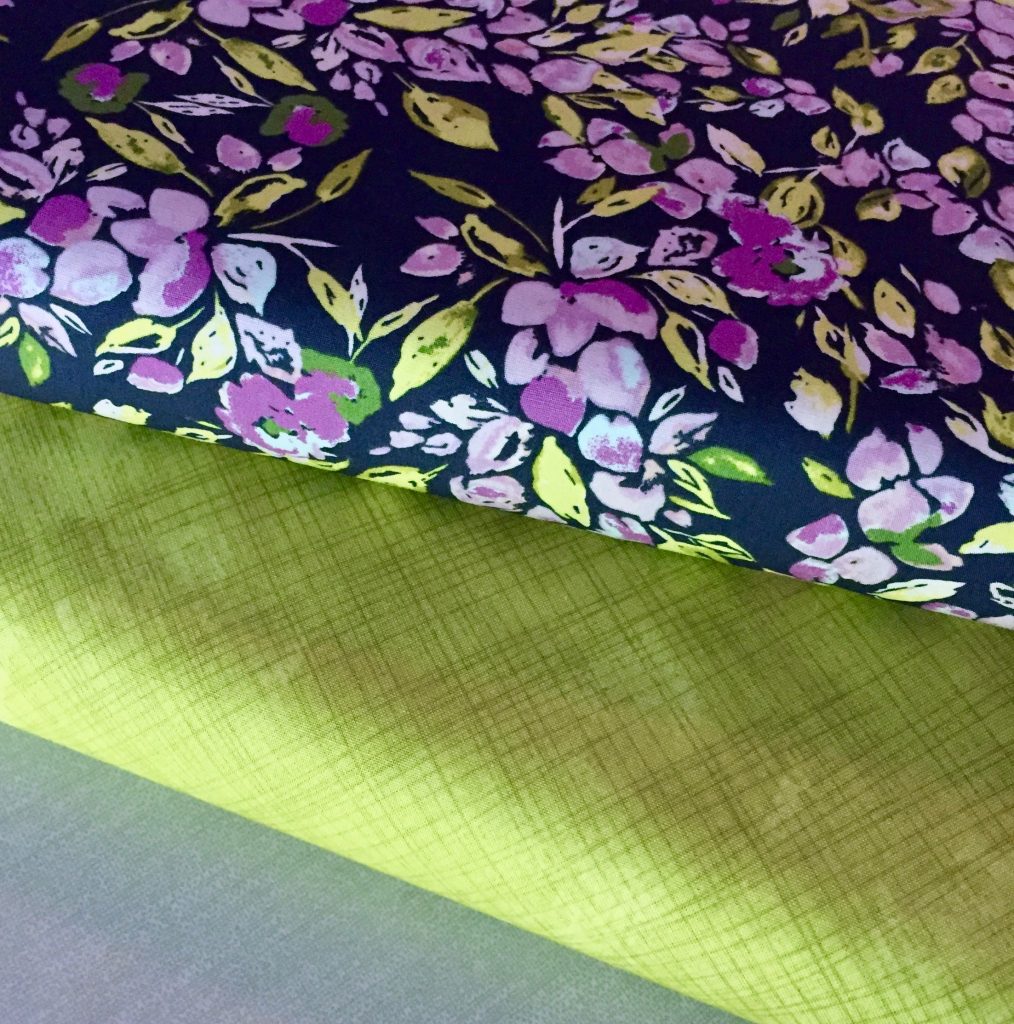 I love the celery green textured solid with this floral from BariJ's Sage line. Don't they look great? There are quite a few green blocks as well as purples and this pulled it all together.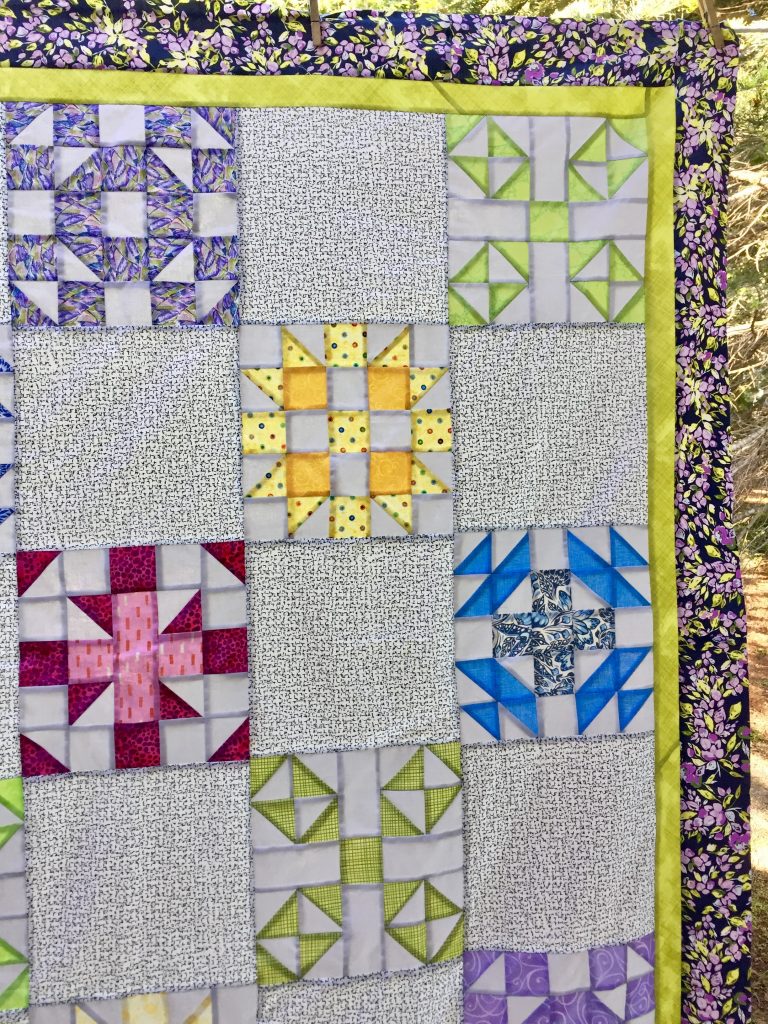 I couldn't be more pleased. (Well, that isn't exactly true. If a quilting fairy would come slip into the sewing room tonight, prepare the backing and pin baste this baby, then I would be absolutely thrilled.) That isn't likely to happen though so the backing choice will be decided upon soon.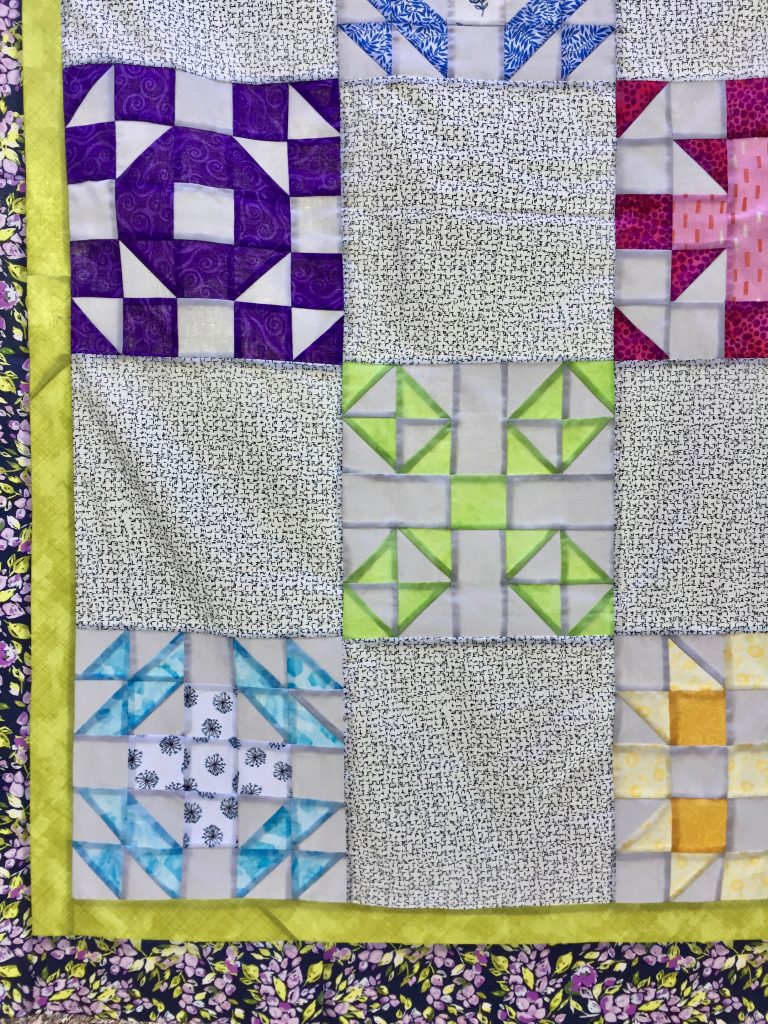 It is really a pretty quilt top though. I am motivated to finish this one up now.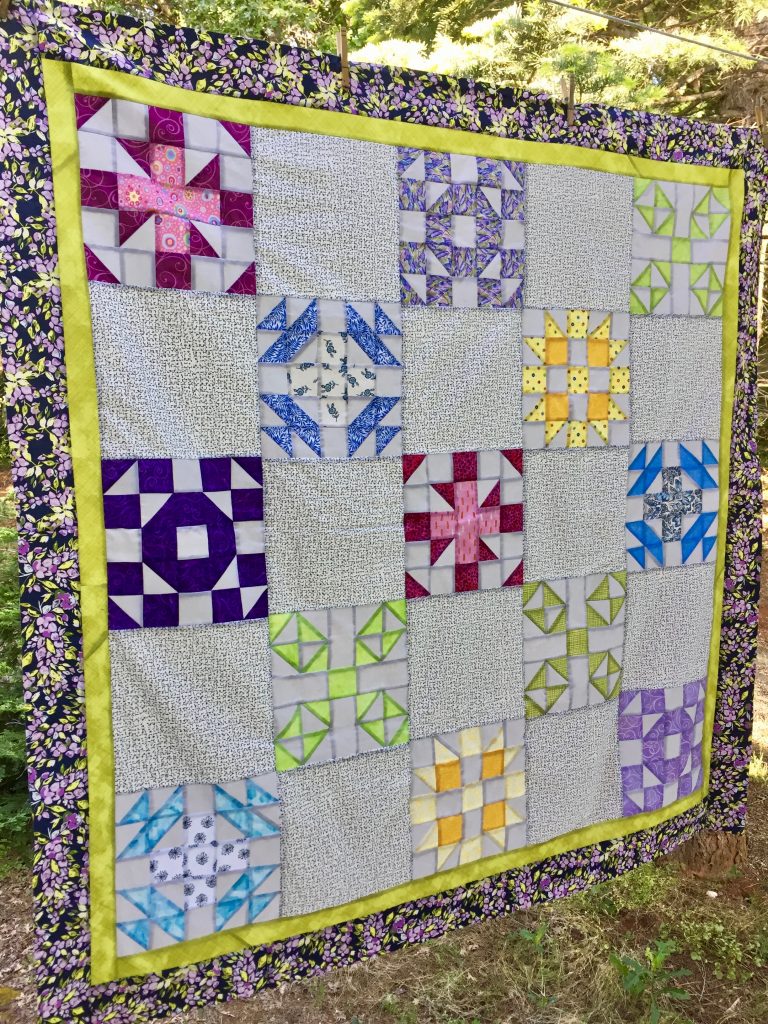 I did press it and hang it in the closet for now though. Julia has high school graduation next week. We have a family reunion on Saturday and …. guess who is coming in on Saturday night???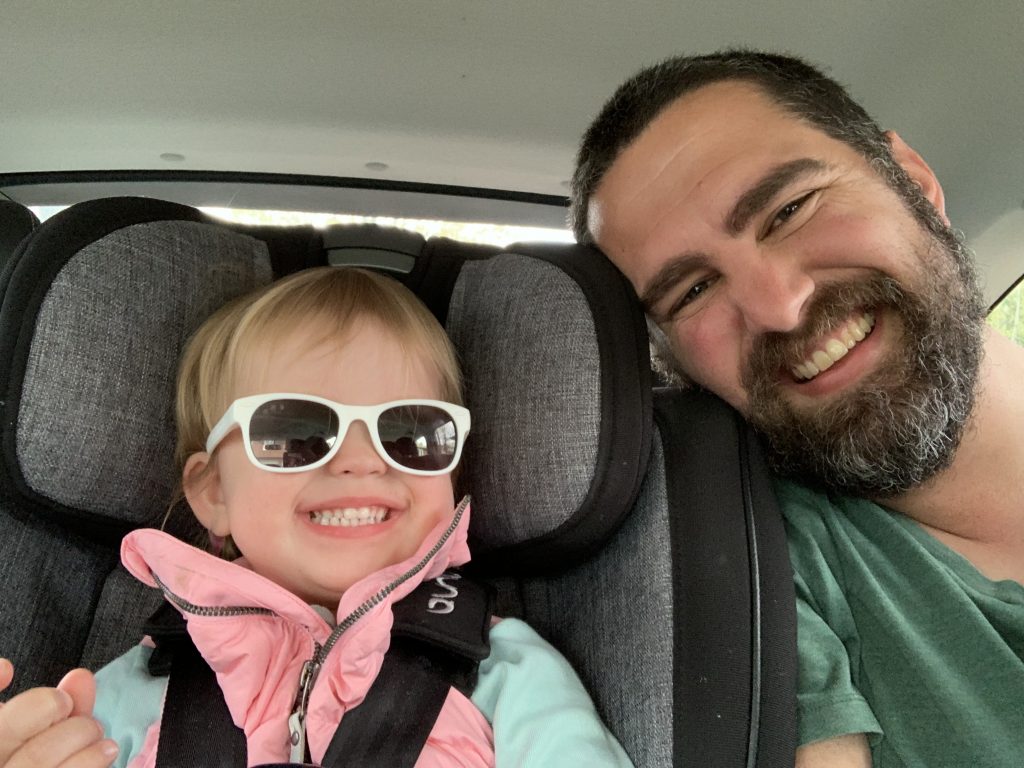 I can't wait!! They will be here for ten days which is lots of Grammy time. I will be off-line for much of that time because, you know, I have lots of important things to do.
Linking up with:
Needle and Thread Thursday, Brag About Your Beauties, as well as this week's TGIFF over at MMM! Quilts.