It has been a while since I actually finished a quilt. Hurray for Squared Away – all finished and so pretty! I started this quilt in the beginning of 2018. The block of the month was hosted by Mari at Academic Quilter. Somehow I didn't end up following along all year though. I can't honestly remember why. Then the blocks sat and waited, all lonely and sad, until I stitched them together last spring. Since I didn't have enough blocks for an entire quilt, I interspersed them with a modern print of Pat Bravo's. It was from her line called Dare. I had an abundance of it leftover from a previous quilt I had made back in 2016.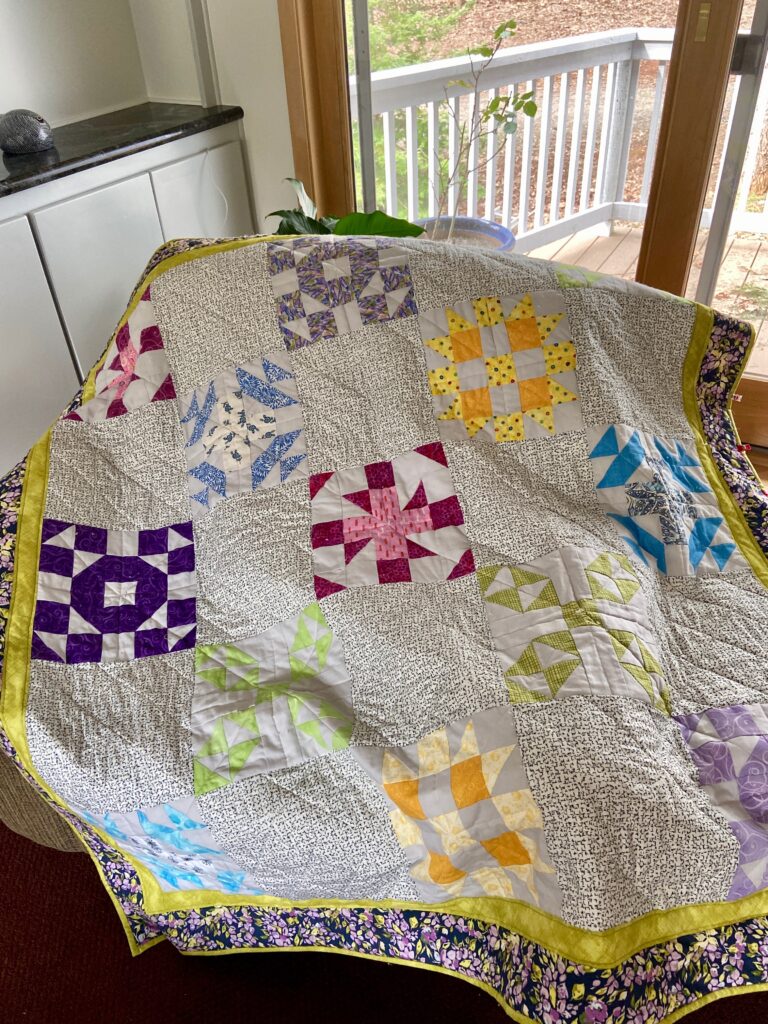 I love the way this all came together. The squares are bright and fun while the background calms everything down. When I chose the borders, I shopped downstairs in my fabric shop and chose a chartreuse textured solid and then did a wider border with a beautiful print by Bari J called Bougainvillea Lilac. I love how these look together. So much so that I used the chartreuse fabric as the binding. They are perfect together!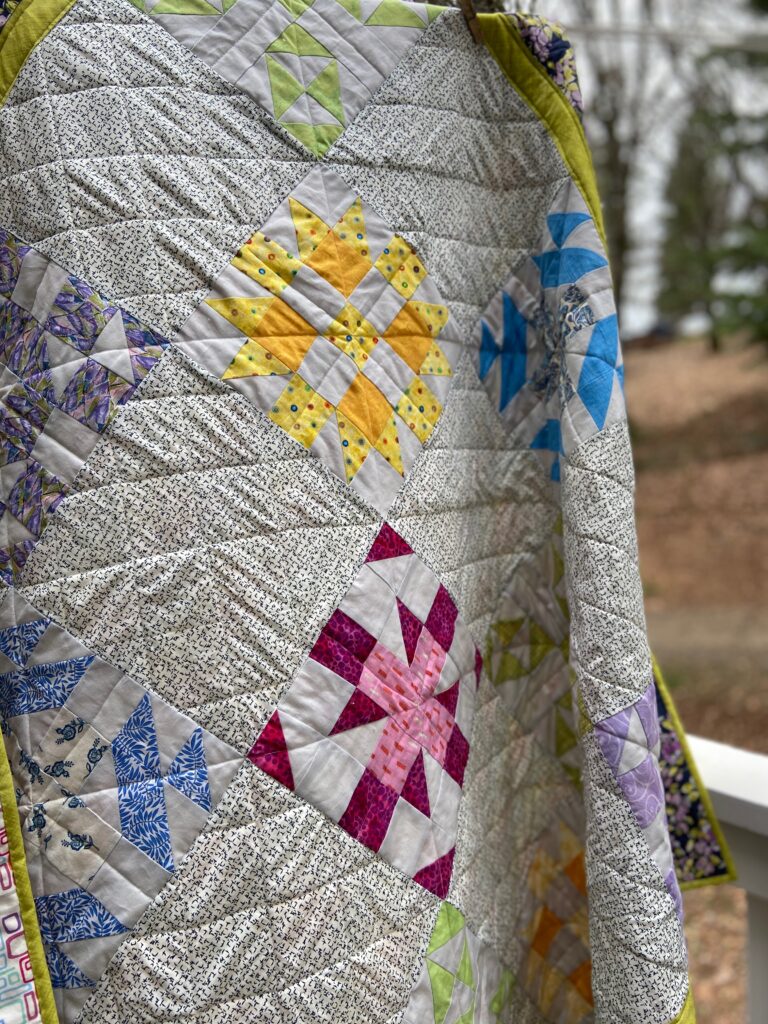 For quilting, I kept it simple with straight lines and my walking foot. I did two different patterns, a checkerboard in the background and a simple star in the pieced blocks. This was easy and kept the quilt loose and fluffy. In the wider purple border, I did some free motion with curving lines and little hearts.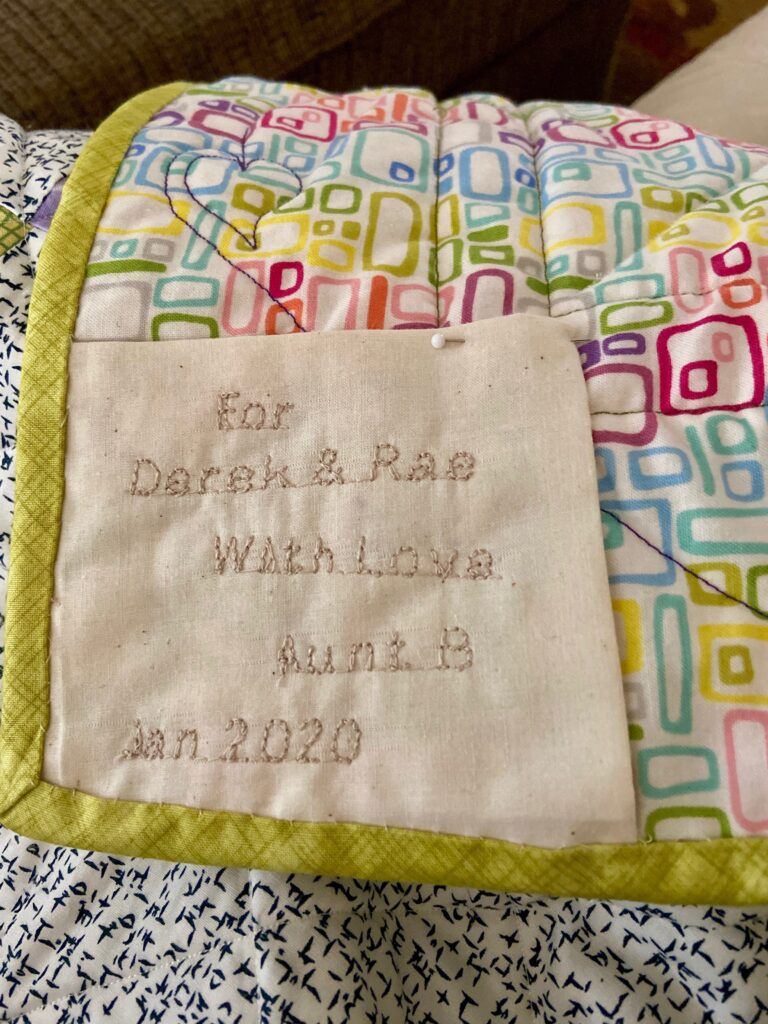 The backing fabric is a cute rainbow print with rectangles of all sizes and colors. I labeled this quilt as I intend it as a gift to my nephew who married last summer. I machine embroidered it which was fun. Don't even ask my why it is so crooked. It just is. Kind of how things go with me. 😉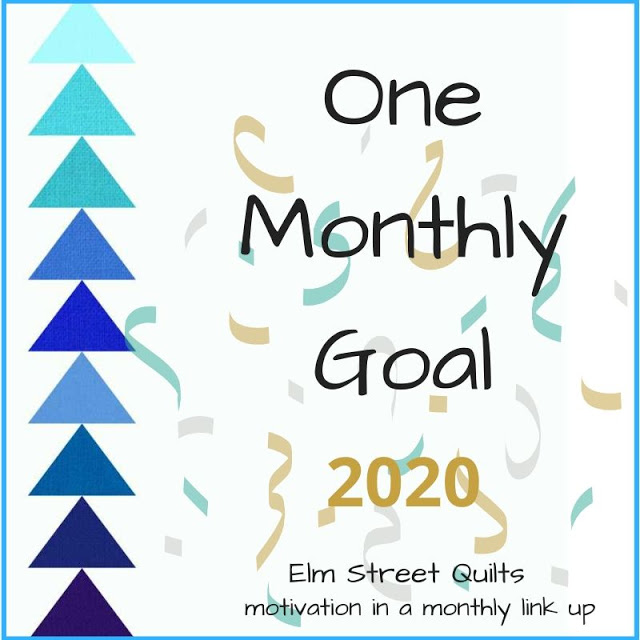 Let's see…. what else can I tell you about this one? It was my goal for January and yahoo! I got it done! Makes me so happy – it was fun to quilt it and I enjoyed the hand stitching for the binding. It has been too long since I finished one up!
I am now working on a quilt for grand daughter number two. She is scheduled to arrive (by c-section) on March 12th, unless her mama goes into labor sooner. So that is really exciting! I will share some progress on that in a post soon.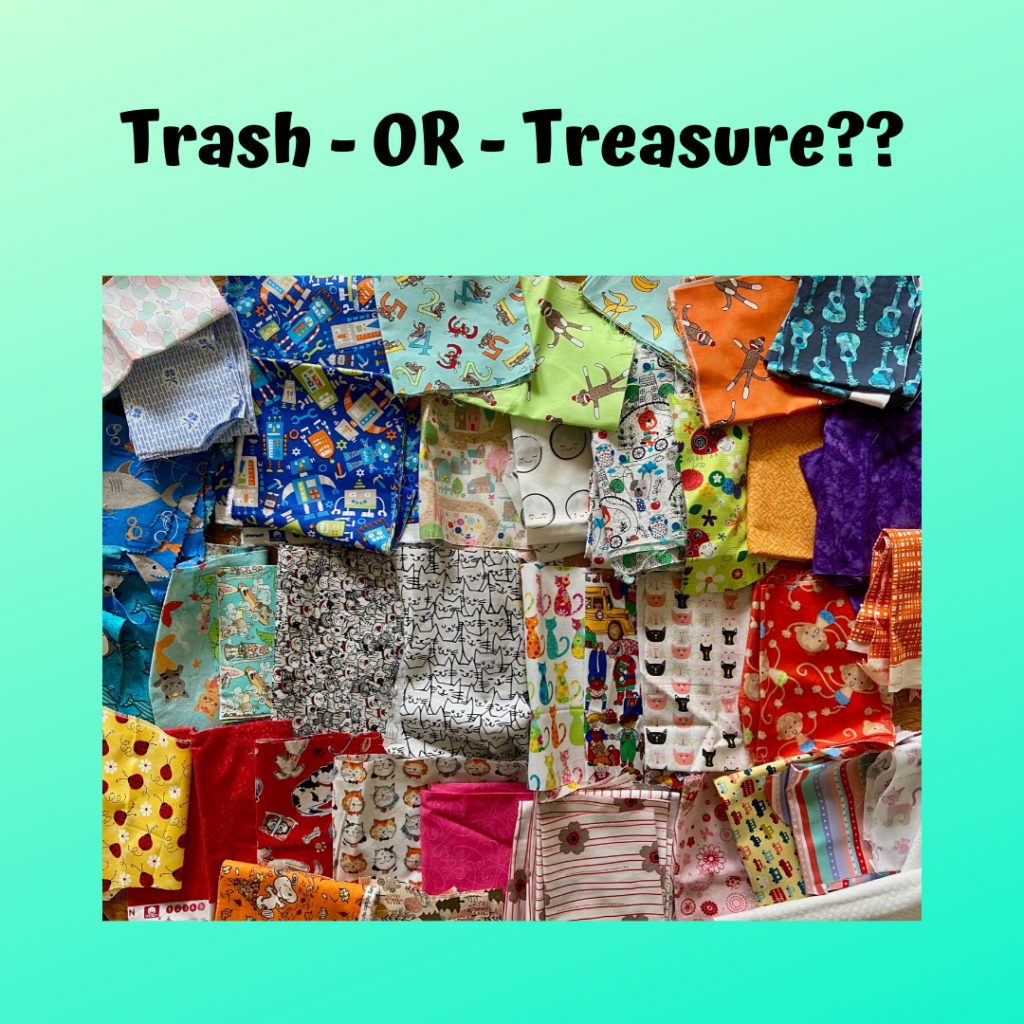 Just in case you missed my post from a couple of days ago, I am holding a giveaway to share lots of cute scraps. You can hop over here to read about it. Be sure to enter today as this is the last day of the giveaway. I will select two winners tomorrow morning and will email the winners. Great fun if you are a scrappy quilter or if you like making quilts for kids.
Linking up with Elm Street Quilts and also with Brag About Your Beauties. How about you? Are you happily finishing up a project this weekHappy weekend everyone – Enjoy it and find a few minutes to sew!