We have been in the new house since April 7th! Oh my gosh – we are in love with this Our neighborhood is quiet (other than a few dogs who like to bark a lot), the weather is strange (changes so fast from rain to snow to hail to blue skies and sunshine – all in the course of a couple of hours sometimes), the proximity to lots of beaches makes us so happy, and most of all – we are so close to lots of family members!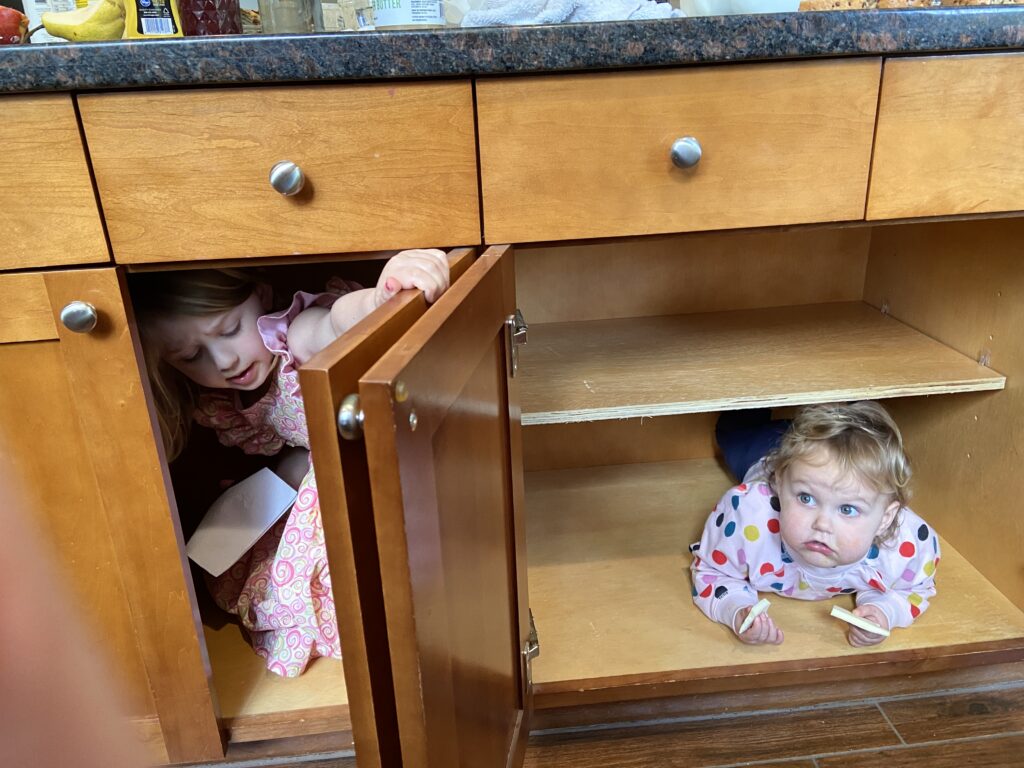 We had been here a couple of days when my son and these two silly girls came to spend a day. They had not seen the house yet. It was such fun. We had not unpacked much at all so they found some hiding places in the kitchen.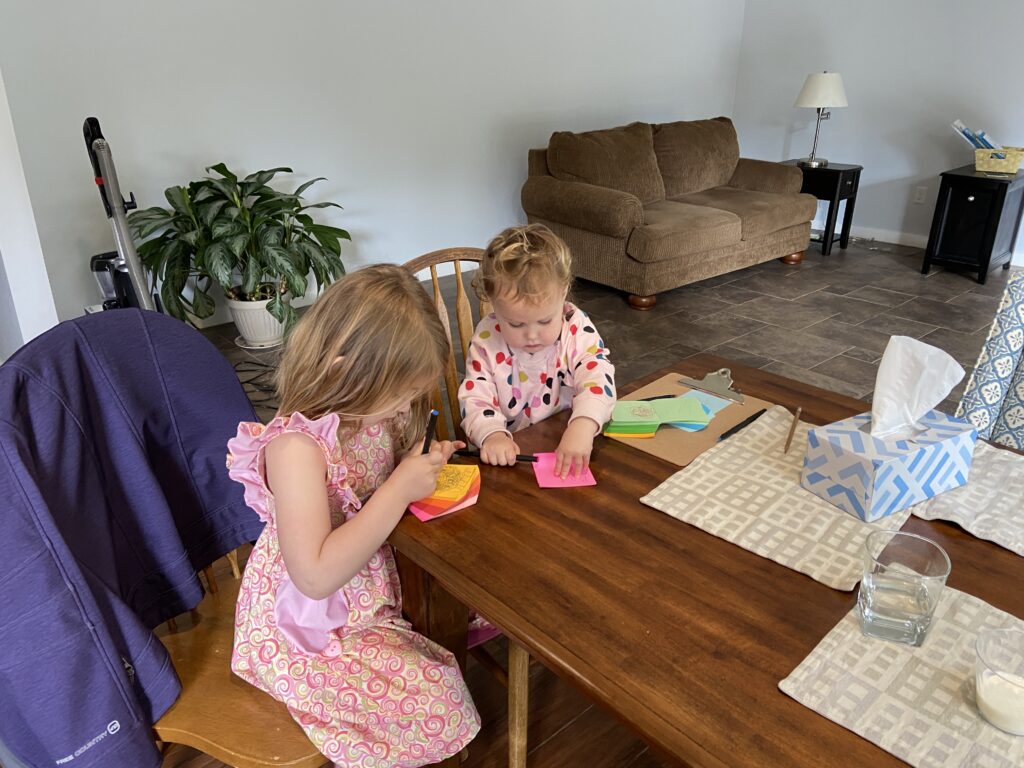 We didn't yet have any toys available yet; all I could find for them was a stack of post-it notes and a pen. They were happy for quite some time. Simple pleasures.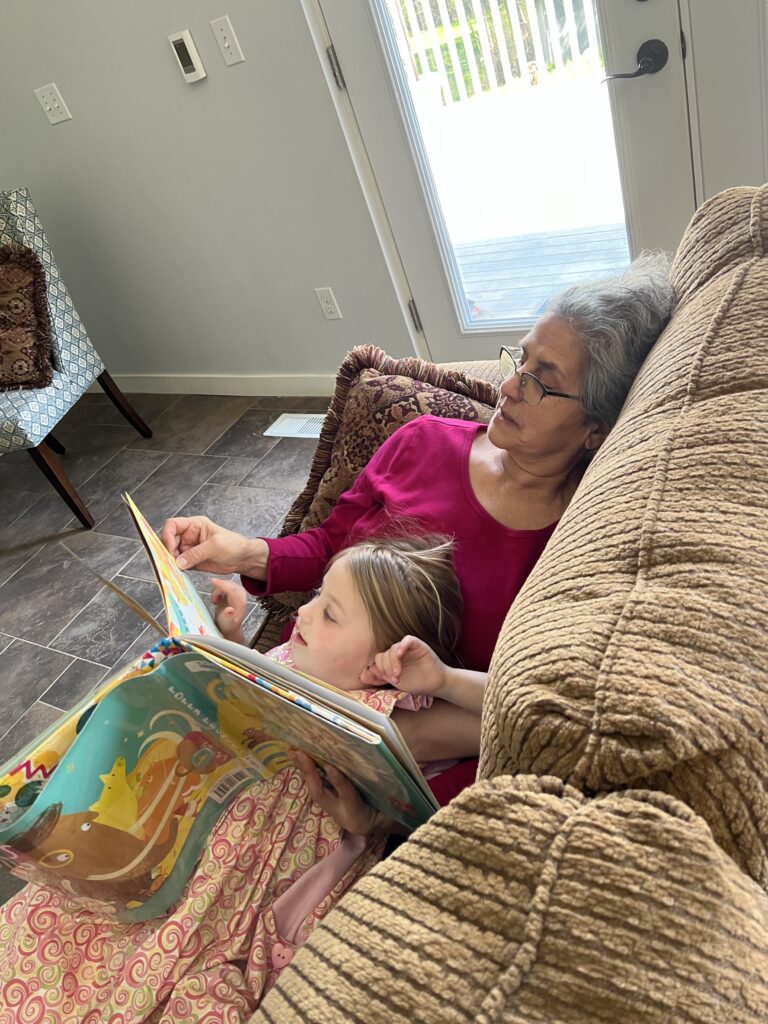 While little sister was napping, we had some time to read. Luckily she had brought some books. If this isn't reason enough to spend months on end packing and selling a house, buying a house, driving up and unpacking for days, then nothing is!
The day after the girls went home, I started feeling crummy and yep – they shared their cold with me. Sigh. This wasn't great timing since we had loads of boxes arriving. So I got into a routine of unpack a bit, take a nap, unpack more and then nap some more.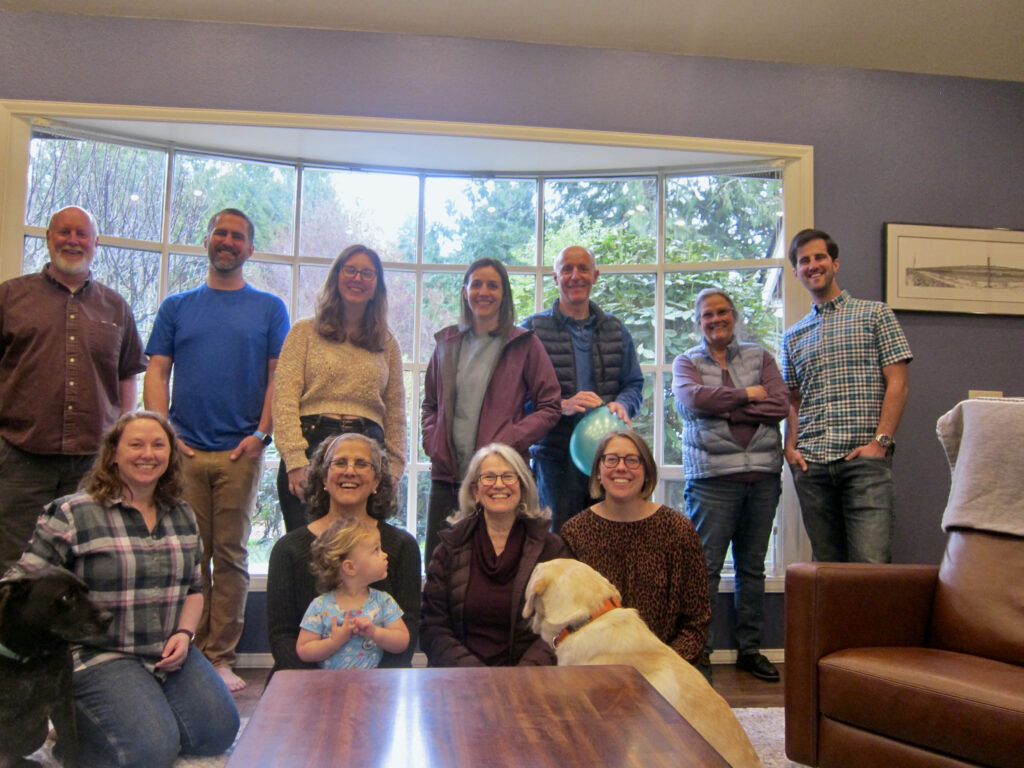 By Easter Sunday, I was feeling much better. My son and his wife hosted a wonderful dinner. It was so fun to be able to see so much family for the afternoon. Big sister is now the proud owner of an old digital camera of her mom's. She takes loads of pictures with it and set up this group shot (instructing us to have the short people in the front and the tall people in the back – hahaha). But then she took this one shot and everyone looks pretty darn good. How many times do we work so hard for a group photo, taking shot after shot and this five year old takes one shot, and it is a good one.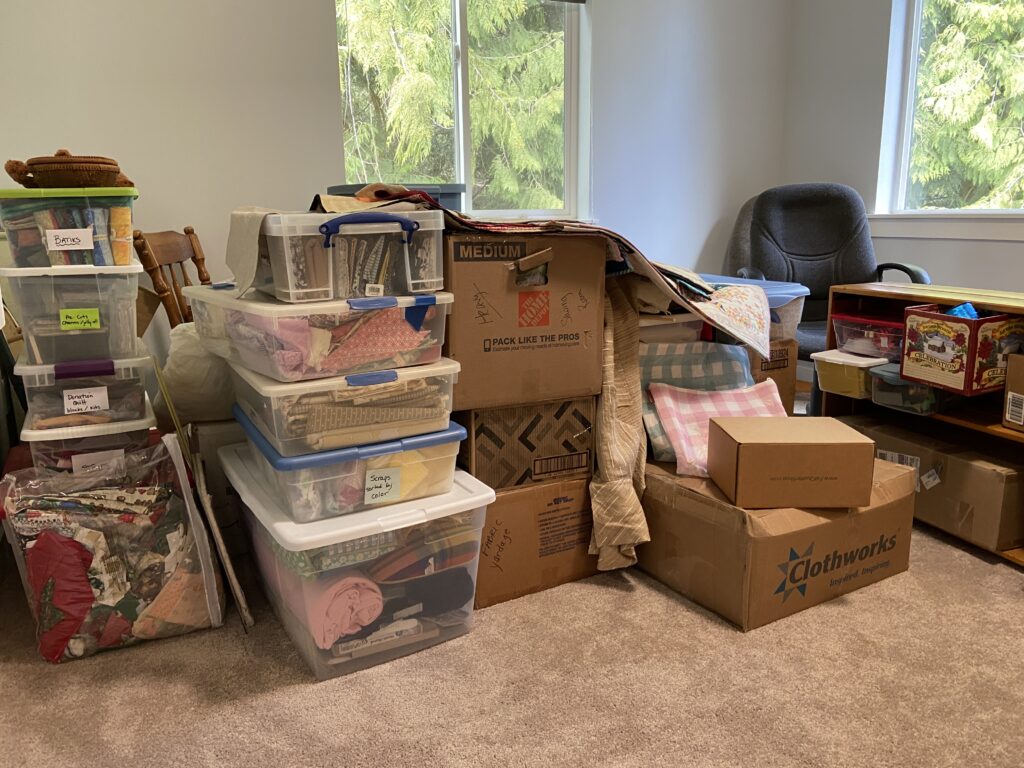 This room has been ignored since we arrived. There have been too many other things to work on. Hopefully this week I can begin to get it put together. The biggest issue is lack of shelving. I had built-in shelves in our last house. This is a bonus room so there isn't even a bedroom closet. I am going to have to buy shelves, lots of shelves. Then I need to start using some of this fabric!!! I cannot wait – It has been months since I sat at a sewing machine. My sewing machine will sit in the corner by the windows. The view out those windows is of our back yard and it will be so nice to sit there.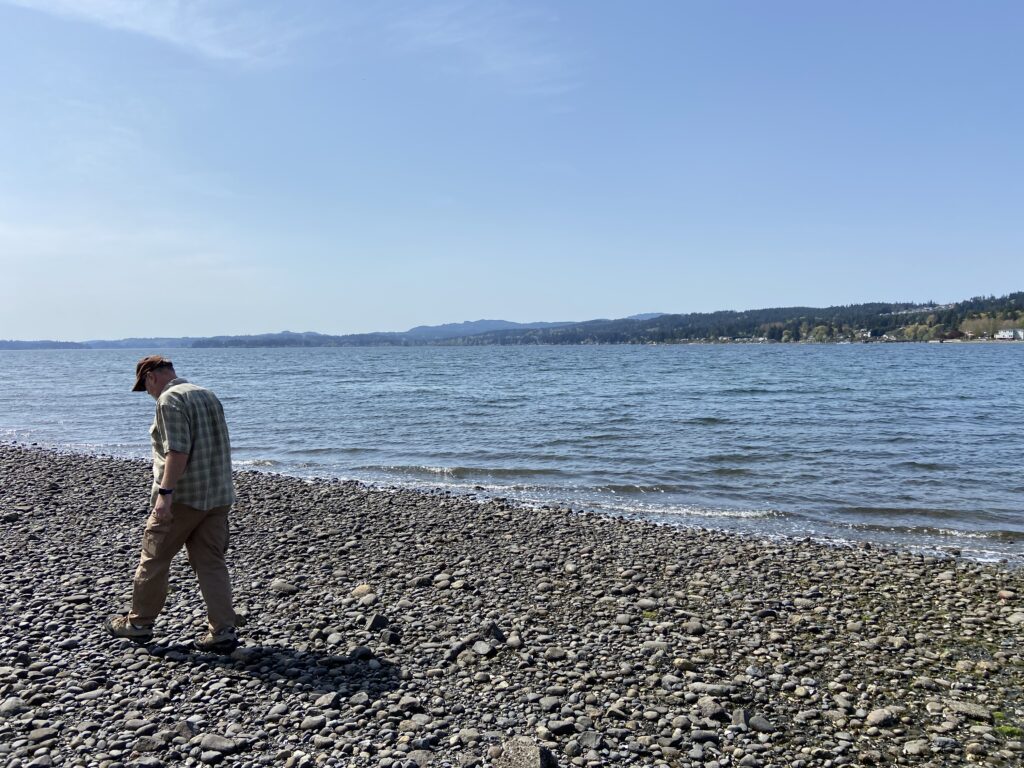 Yesterday morning we had sunshine and no indication of rain. We took walk in the morning on a rocky beach about 20 minutes from the house. Ray and I are still in vacation mode when we walk on the beach. Seems like we should be heading home. Beaches have always been vacation places for us, not somewhere we can walk whenever we please!
Now you all have the latest and greatest from the Pacific Northwest where I am starting to feel at home. Yahoo!