Much time has passed since I last made anything for A Doll Like Me. You might remember back in 2018 I held a Spread the Love Campaign asking quilters to make doll quilts for Amy to include with the dolls she makes for children with limb or other physical differences. The campaign was an overwhelming success. Amy continues to receive doll quilts from people who heard about the need. The knowledge of A Doll Like Me has grown tremendously in the past five years or so. Amy's work has been featured on many news sites, social media sites and popular magazines. All of this is important as the main goal for Amy is to increase awareness of the need for children with physical differences to be able to have true representation in the world. She wants each child to see themselves as enough, to see their own physicality represented in toys and dolls, and to feel accepted.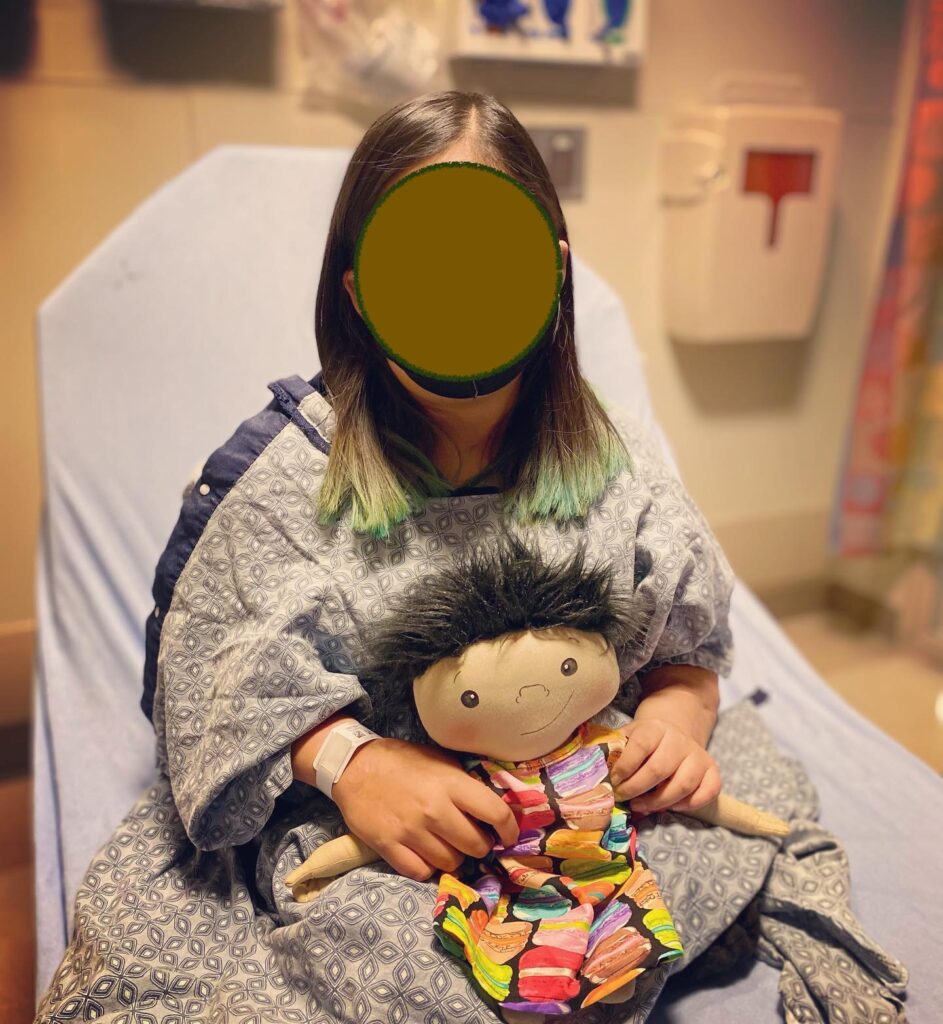 A few months ago, I chatted with Amy on-line just to check in with her. I wanted to see how she was doing. It is tough building a non-profit, raising three active kids and making doll after doll. But she is one driven person! Anyway, she and I visited a bit. Toward the end of the conversation I asked her if she needed anything from the quilting community. Her response was…. 'well, now that you mention it….. I could use more hospital doll gowns." She is always so grateful for whatever we provide and doesn't want to impose on people.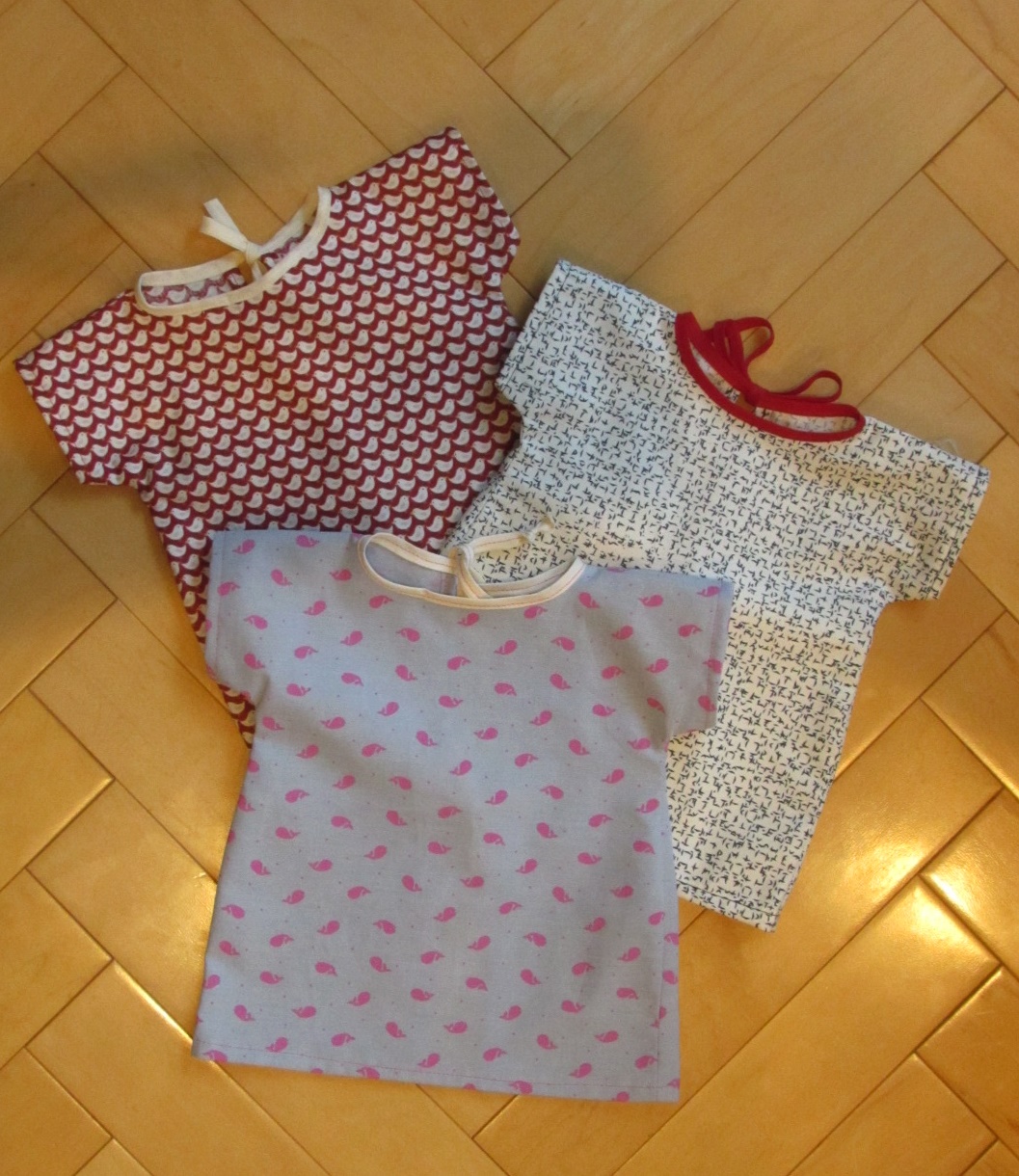 Do any of you remember making these? Above is a picture of the first few I made.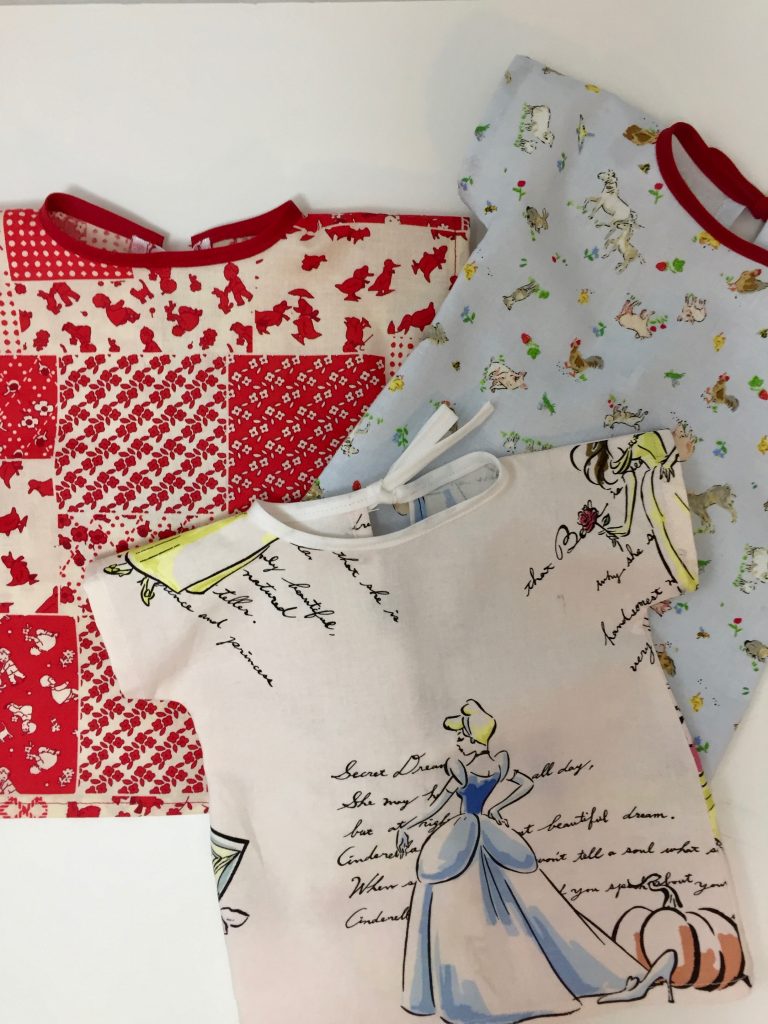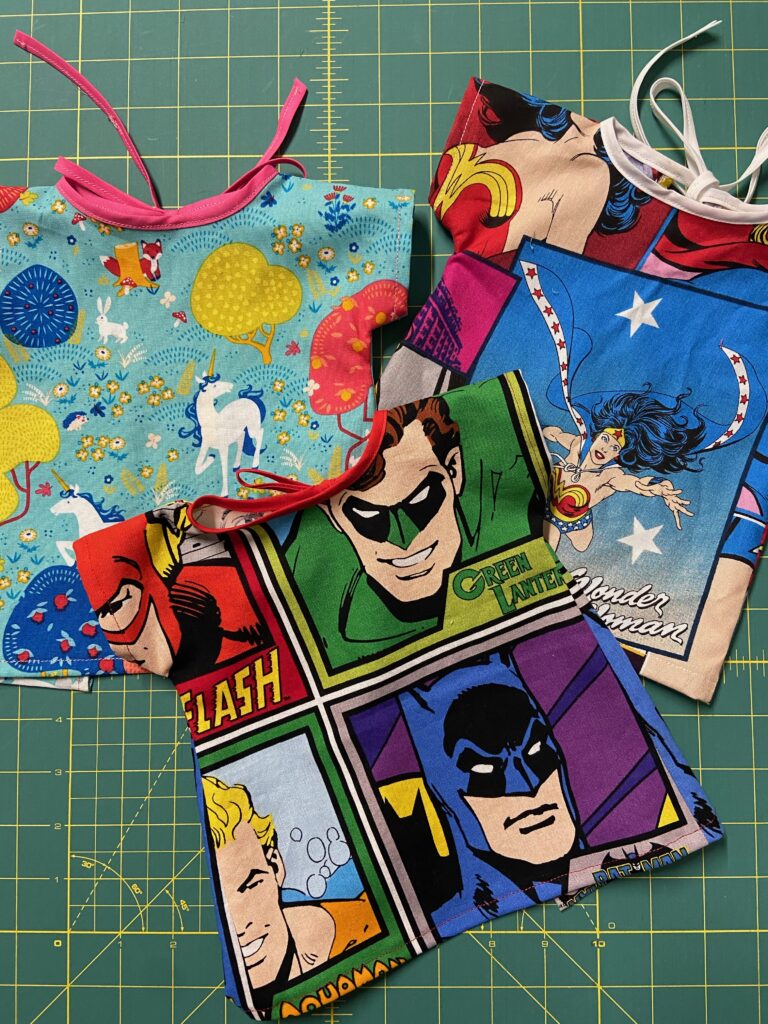 The gowns we make and donate to Amy are given to children who have one of these dolls and are facing a hospital stay. There is a very therapeutic aspect in playing with their doll. Being able to dress up the doll in a hospital gown is one more way to deal with possible fear or anxiety around the upcoming stay. Many of Amy's children bring their doll with them when in the hospital and it is beneficial to have the hospital gown on the doll. This somewhat familiarizes the hospital process for the child.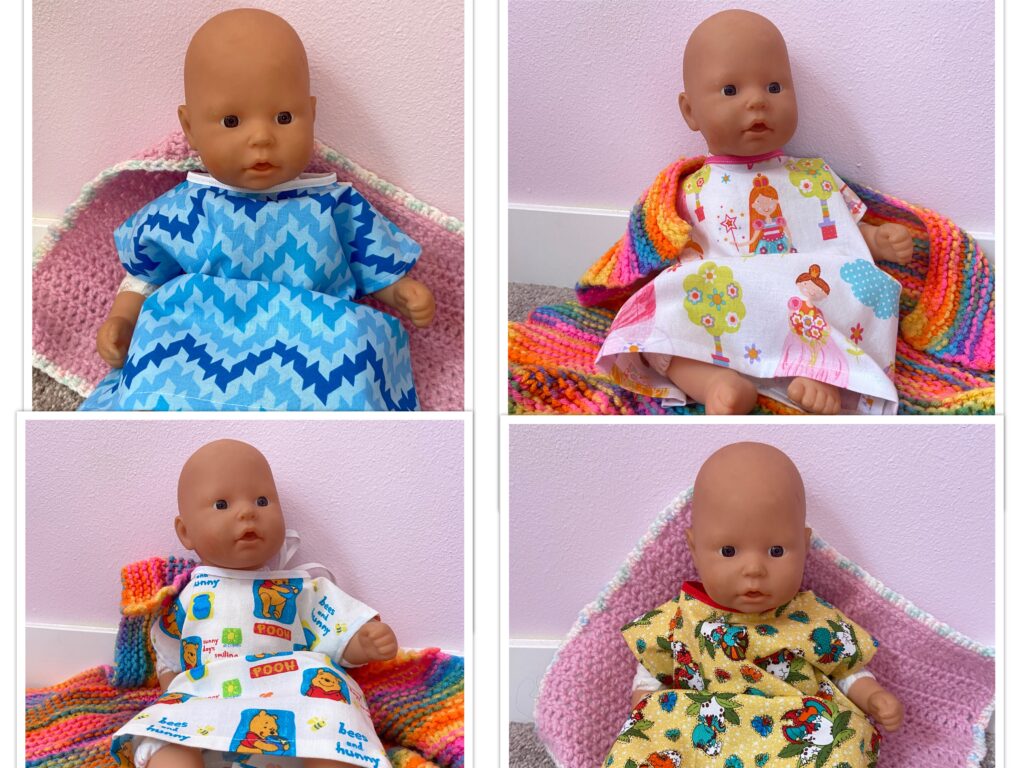 Looking back at blog posts and pictures, I learned it has been a very long time since I made anything for Amy. Time to sew up some sweet gowns for her dolls! In the pictures above, I put the gowns on dolls smaller than what Amy makes. But it is fun to see them as they are used. Princesses, Pooh Bear and baby dinosaurs as well as a fun blue print were chosen for this round. Of course all were made from the stacks of fabric I have stashed away. Fortunately I also have a large selection of (thrifted) bias tapes which makes things really easy.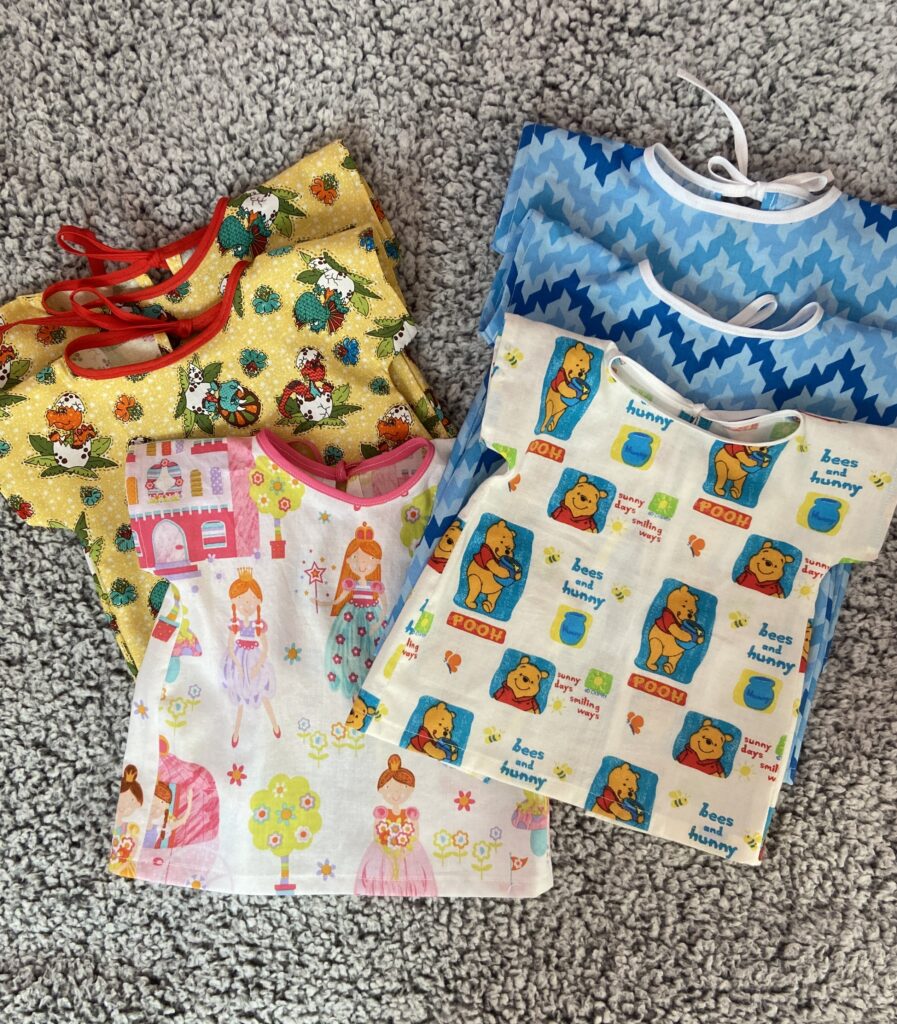 Six gowns ready to be mailed to Wisconsin. How about you? Would you be able to make a few of these and send them to A Doll Like Me? They are easy to make and require very little fabric. Use just one fat quarter and some bias tape to make one gown! Here is the tutorial for you. Amy would be grateful for any gown(s) you feel comfortable making and sending to her. If you are interested that would be just wonderful! Many of you already have her mailing information. However, if you need it, let me know in the comments and I will email it to you privately.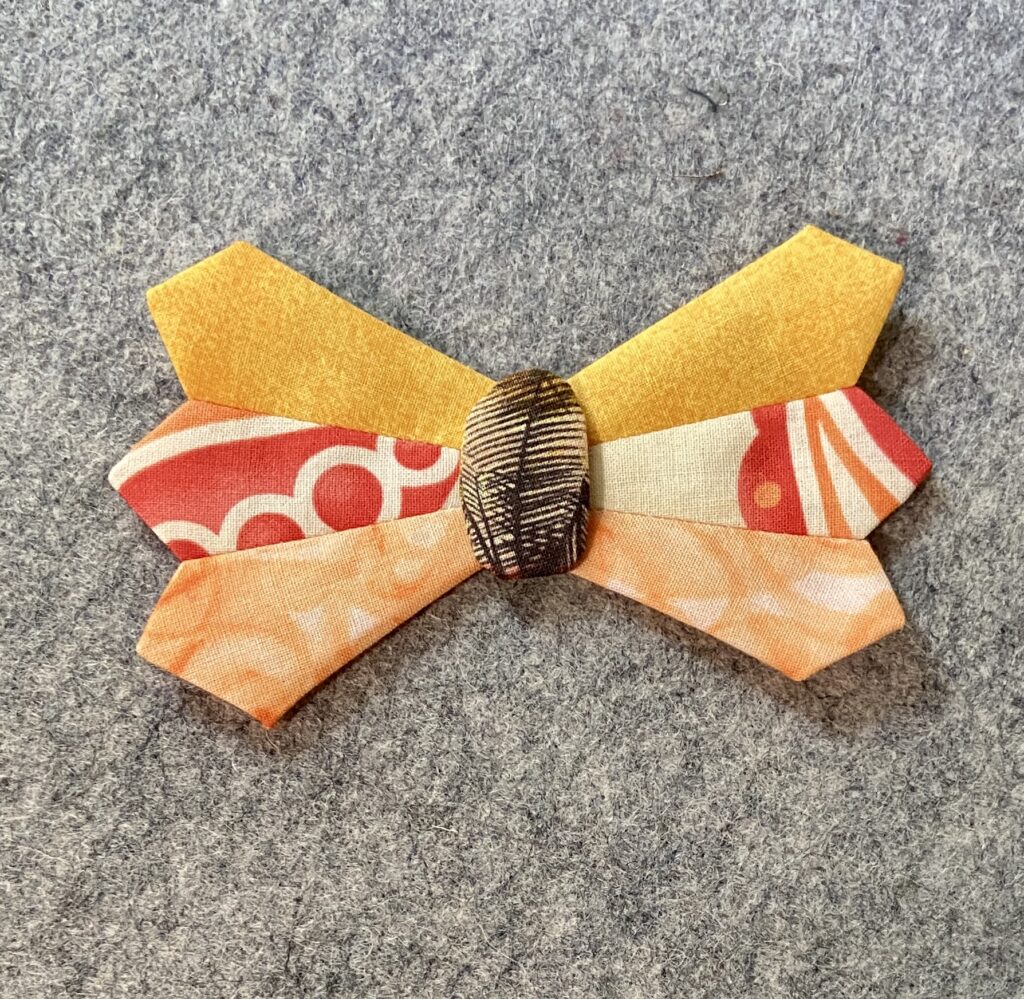 OK – that is it for now! I am working on my Positivity Quilt. Yesterday I made a little butterfly using Dresden pieces. It is adorable and I think the quilt needs a few more! We have an abundance of Swallowtail butterflies in the yard this year and they seem to really enjoy our flowers.