Life has been fairly busy around here – lots of garden time, some visiting with friends, reading books and, of course, some sewing. Let's see what I can share with you today!
First up, I received two incredible quilts for Mercy Hospital! These were quite unexpected and I am thrilled to have them. My friend, Stephanie, is a local long arm quilter with a passion for purples and blues and a strong love of Kaffe Fassett. When she offered these two quilts to me for Mercyful Quilts, I was over the moon. Want to see them?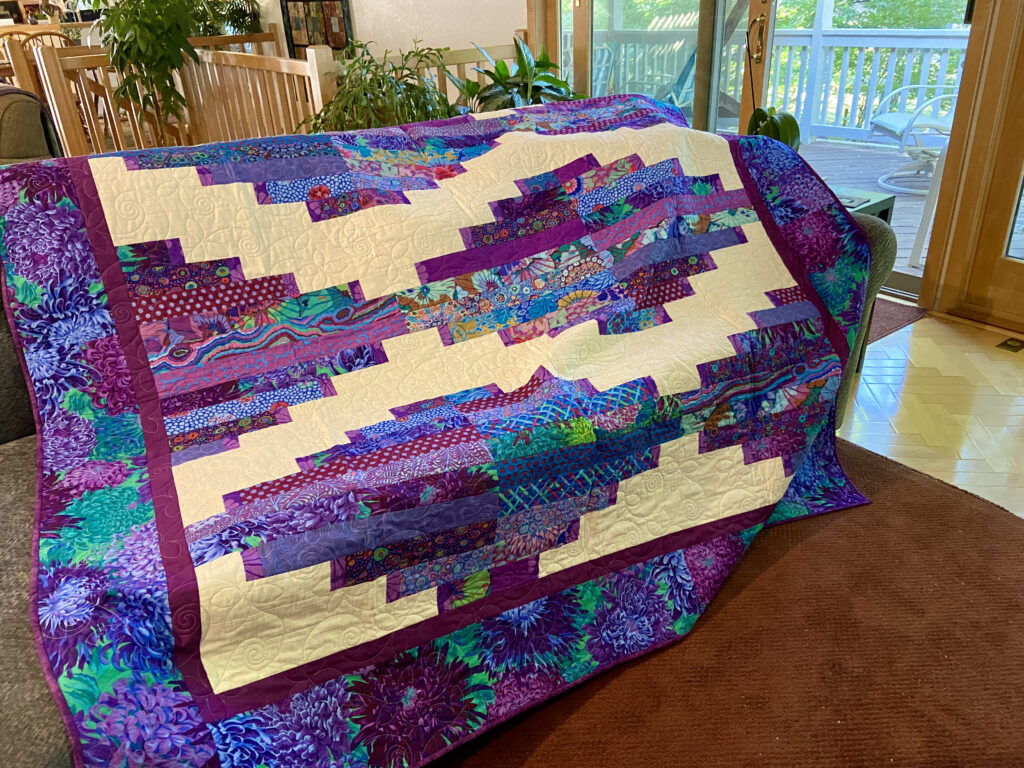 This quilt is so, so pretty! Love the design, the fabric and the quilting. The backing is the same fabric as the outer border. I love it and I am sure someone will be so happy to have this as a remembrance of their loved one.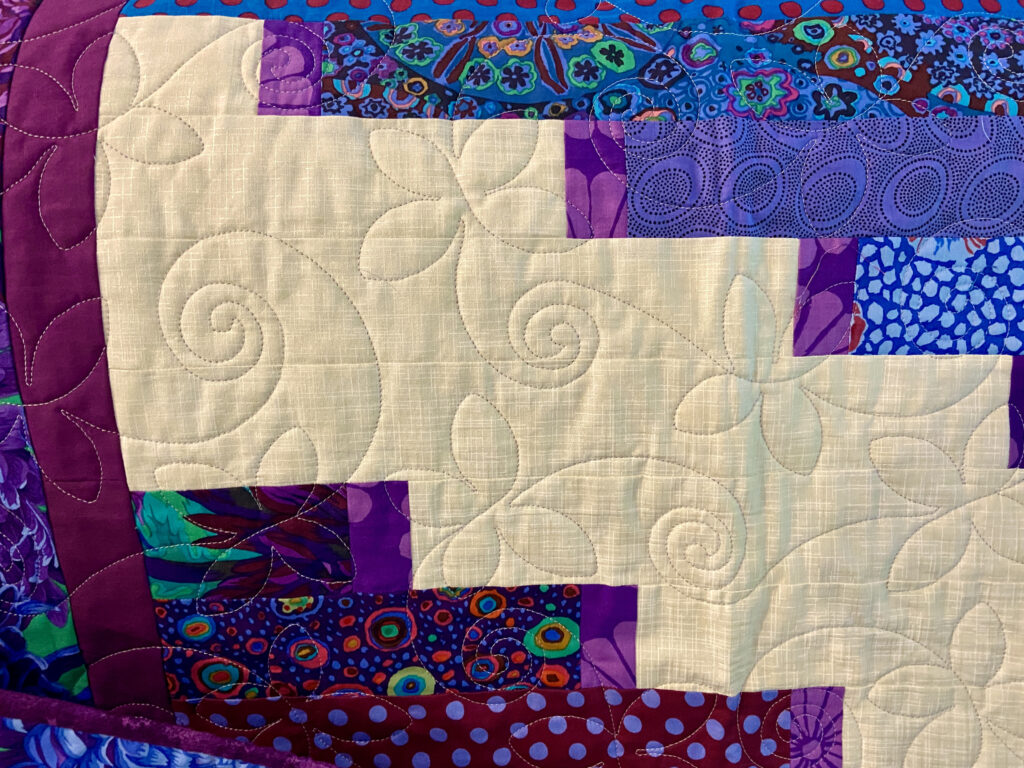 Stephanie doesn't do custom quilting. She uses edge to edge designs. She does a lovely job quilting her pieces.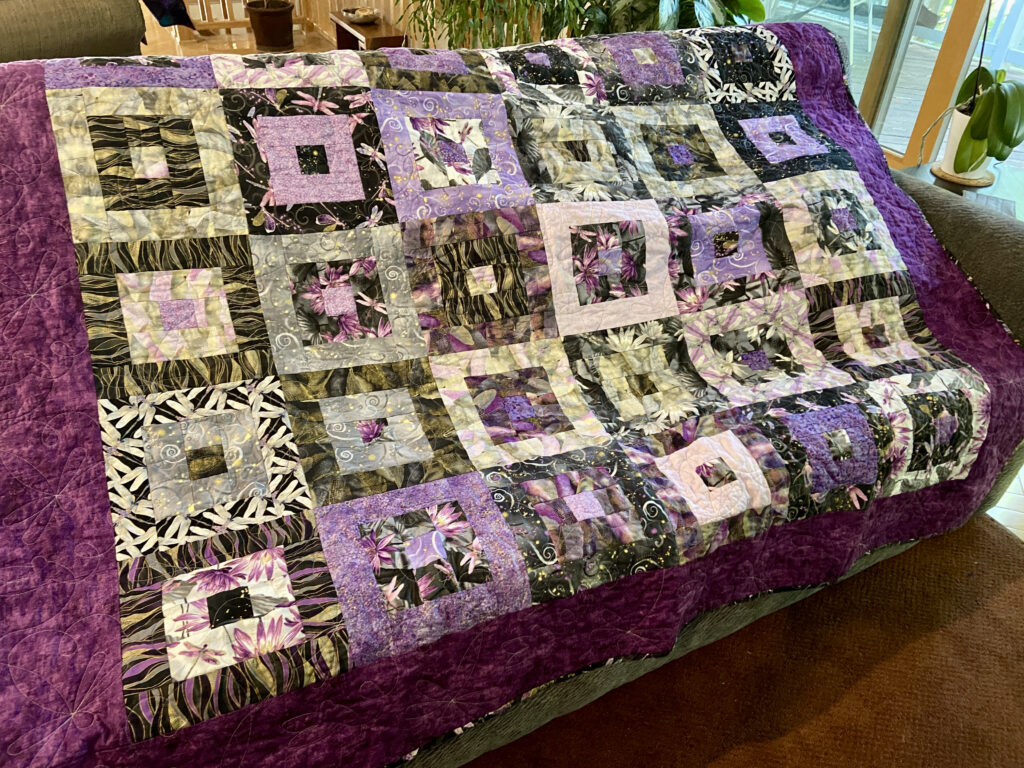 This quilt was made with a jelly roll. These fabrics have a bit of a metallic shimmer to them and the theme of the line is dragonflies. The backing is a soft purple flannel. Lush!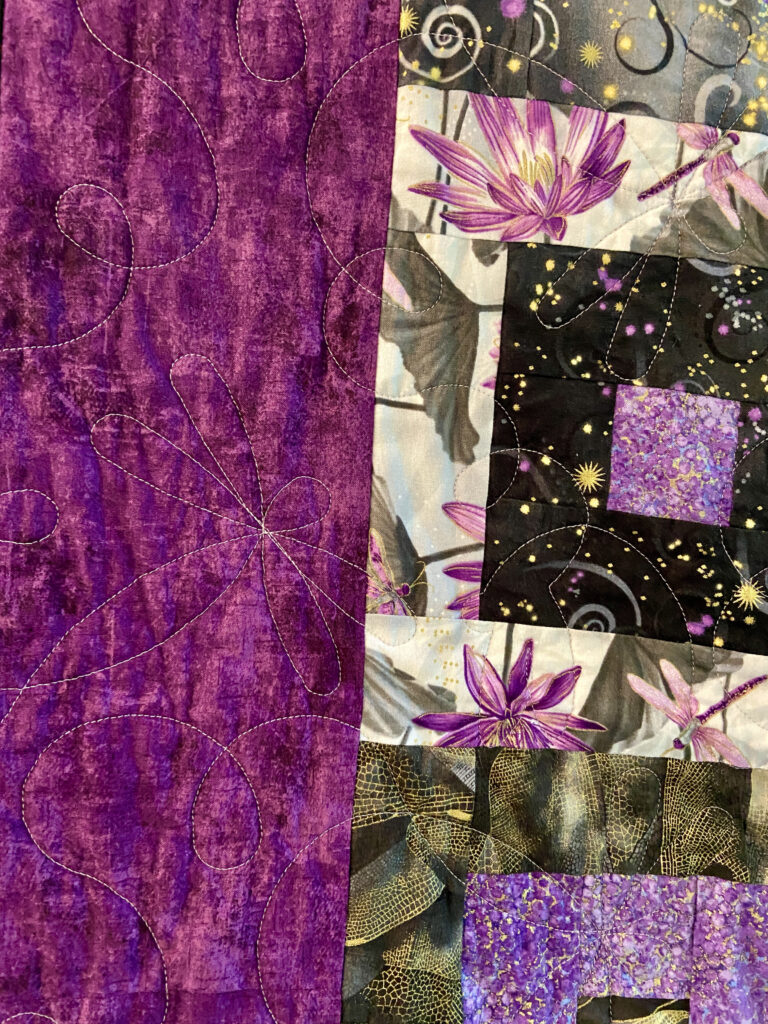 I looked for some information on dragonflies because I know some cultures feel there is a symbolic meaning to the dragonfly. I loved what I found.
From Dragonfly-Site.com:
"The dragonfly, in almost every part of the world symbolizes change and change in the perspective of self realization; and the kind of change that has its source in mental and emotional maturity and the understanding of the deeper meaning of life.
The traditional association of Dragonflies with water also gives rise to this meaning to this amazing insect. The Dragonfly's scurrying flight across water represents an act of going beyond what's on the surface and looking into the deeper implications and aspects of life. "
Reading this, I couldn't help but think this quilt was meant for Mercyful Quilts. The recipient of our quilts may very well be struggling to understand a deeper meaning of life as they grieve the loss of their loved one. It is always our hope that Mercyful Quilts bring comfort during this process.
As for my own sewing, I finished a baby quilt that will be shared in a week or so as a part of the celebration of Cheryl Brickey's newest book; Just One Charm Pack. The quilt is adorable and you'll just have to wait a bit to see it!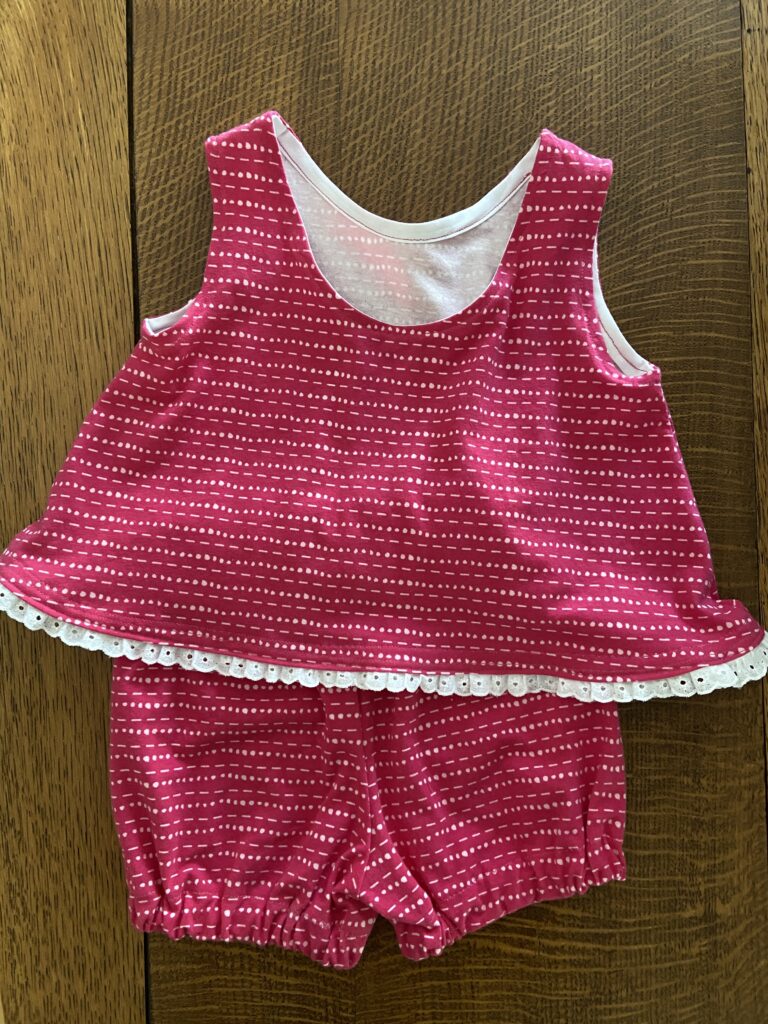 I am also working on matching outfits for my grand daughters. I have one outfit done, for the younger one.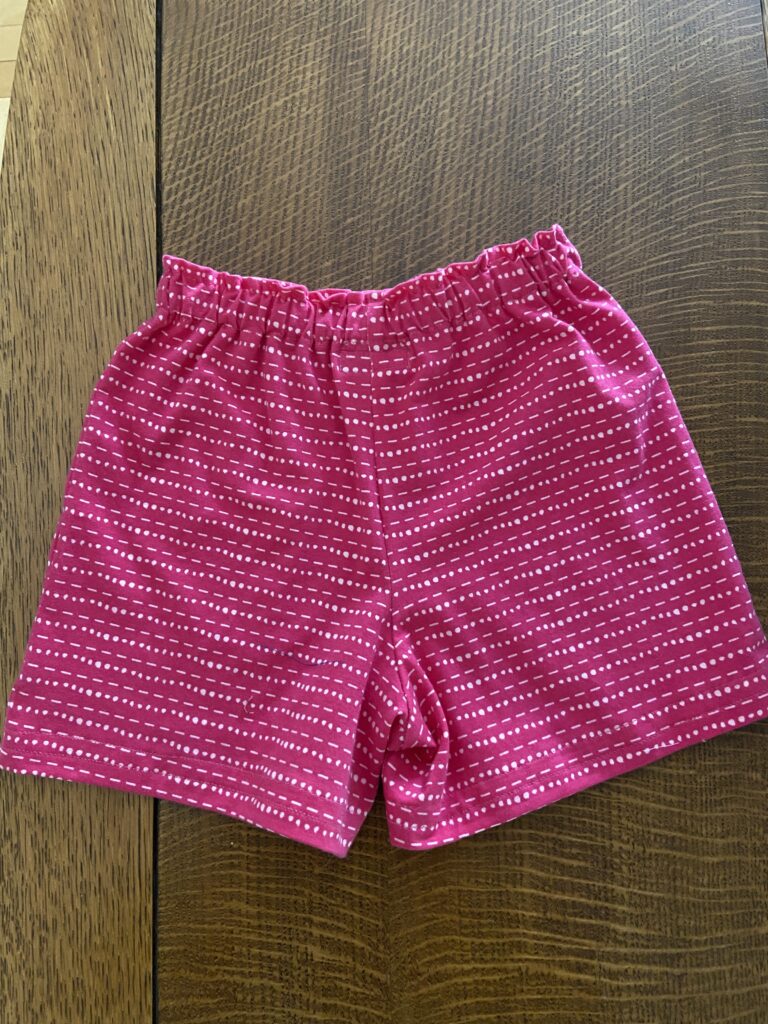 I also have a pair of shorts finished for the big sister. \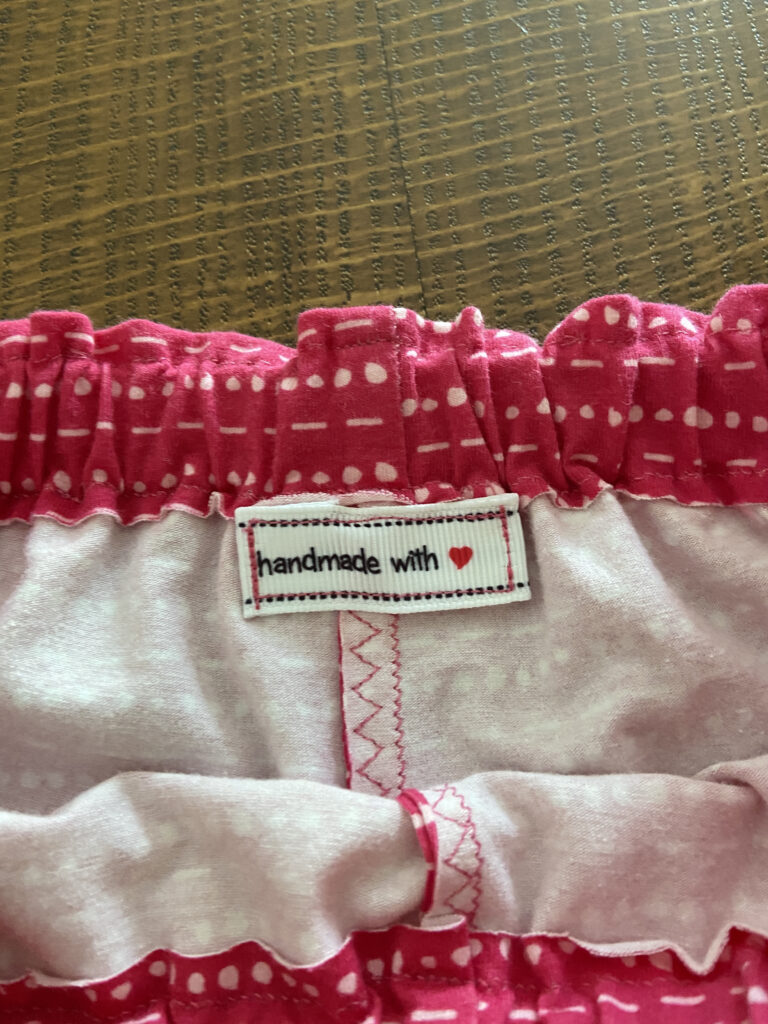 There is even a little label on the back to help her know which way to put them on. I have yet to cut out or sew a shirt. I am hoping I can figure out how to do this with the remaining fabric. (The leftovers are in odd shapes and sizes). Cross your fingers for me! If it all works out and the outfits actually fit the girls, I will share a picture later on.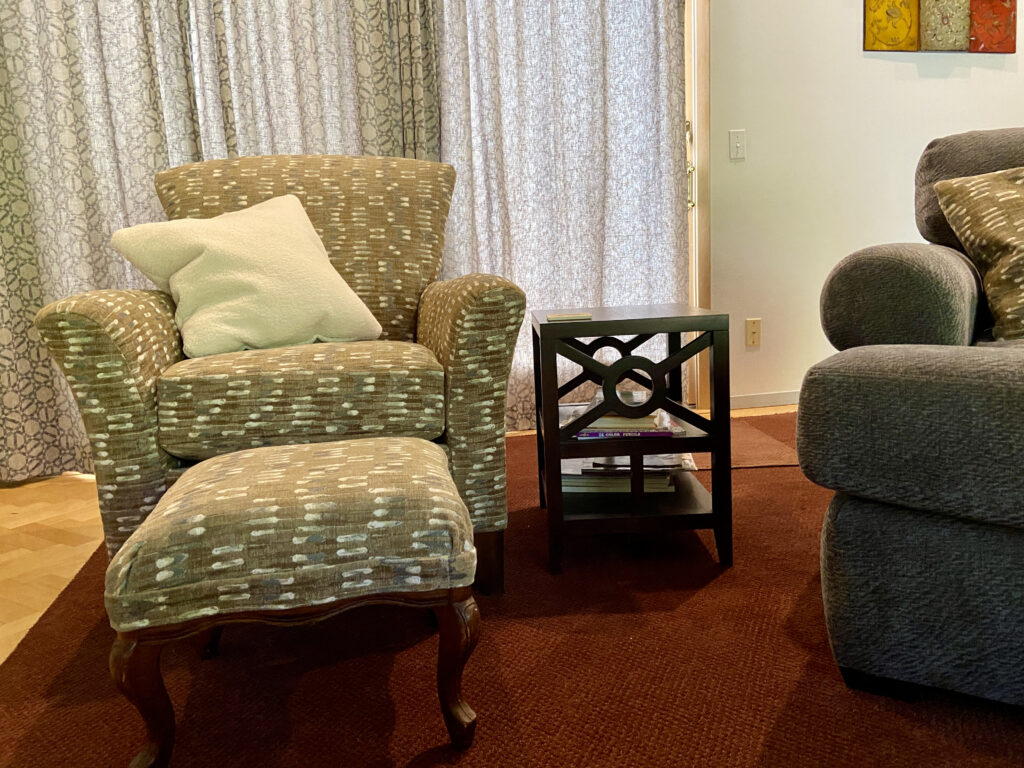 Last fall we bought some new furniture, including the chair you see above. I wanted something to rest your feet on but the ottoman that matched the chair was too big for the space and too pricey for my wallet. Some years ago, I bought this little footstool thinking I would one day re-upholster it. Of course it sat in a closet ever since. But it was the perfect thing for this chair so I ordered matching fabric to cover it with.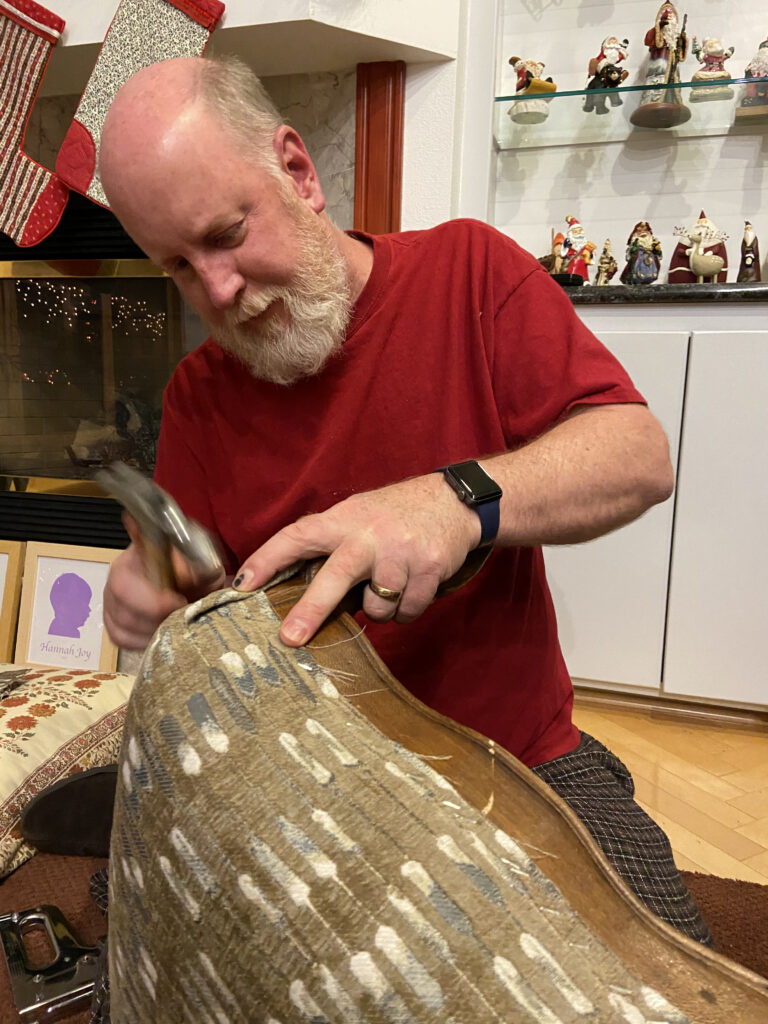 It was a fairly simple project and it didn't hurt any that Ray did most of the work. A staple gun and a fair amount of hot glue was all it took – and the muscle to be able to staple gun into this very hard wood. I don't think I could have done it, truth be told. But I was a very helpful assistant. Honest! He actually covered it during the Christmas holiday but again, it sat. Waiting and waiting for us to make and attach a band around the perimeter to hide those staples. That finally happened last week and it is finished. This project took much longer than it should have!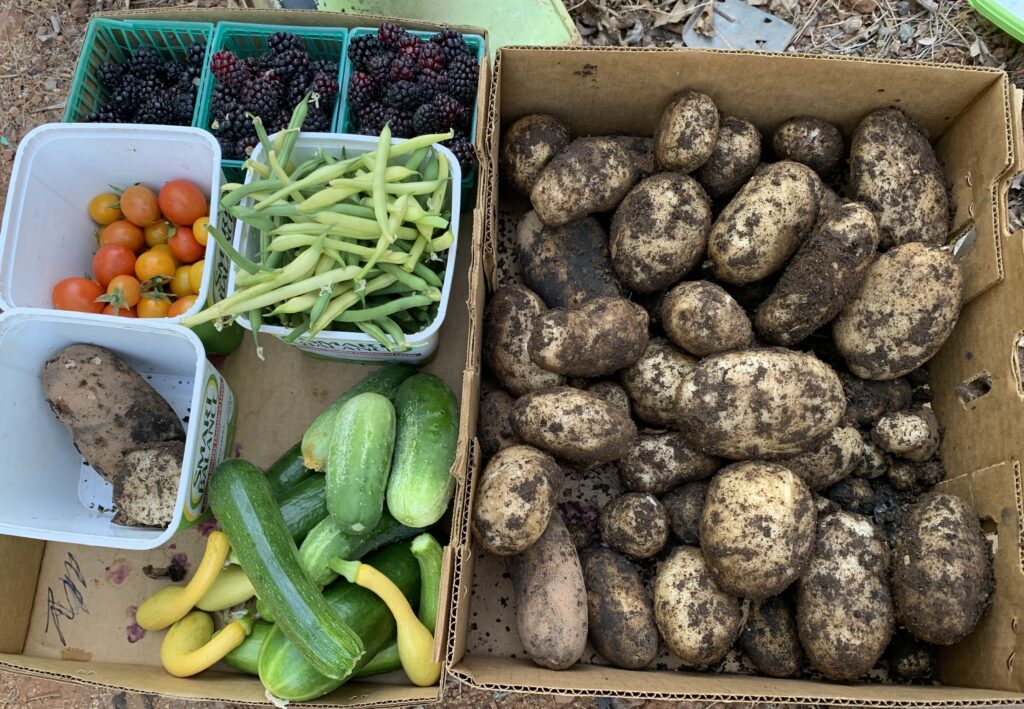 It is that time of year when the garden is producing in full force! Ray dug up potatoes twice already; there is an abundance! Tomatoes are starting to really ripen as are the green beans and cucumbers. For some reason the crook neck squash are weirdly small. He yanked that plant out as it really isn't worth picking those miniature bits.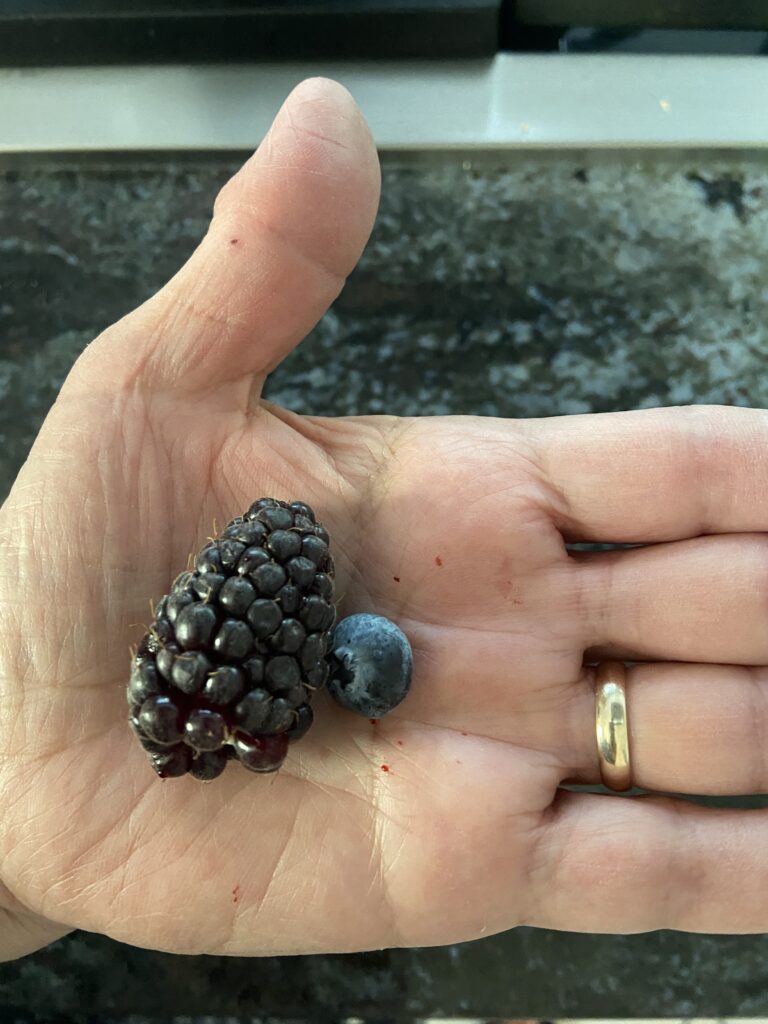 Check out the size of this boysenberry!! We have the hugest berries this year. Yum – sooo good! Both the boysenberries and the blueberries are about finished for this year. We were able to freeze about twenty pounds of blueberries which is far more than usual. It is so nice to have them all year though.
Let's take a look at some silly girls, shall we?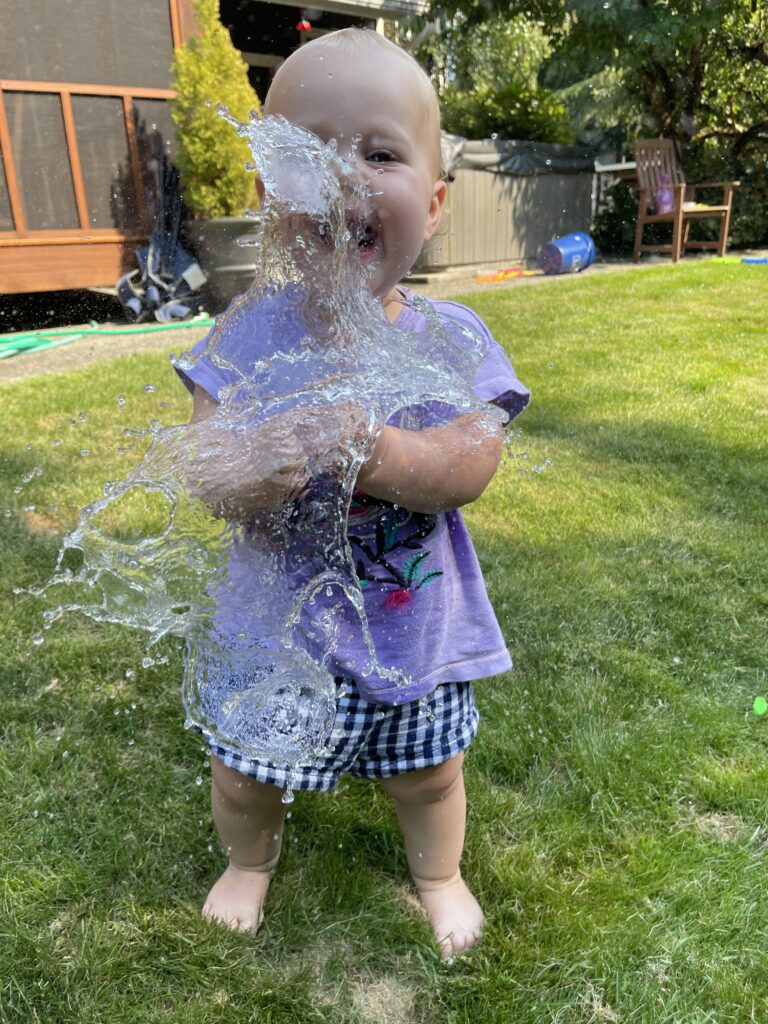 Dad decided it was time to play with water balloons for the first time! This picture couldn't be better – he caught the splash as the perfect moment!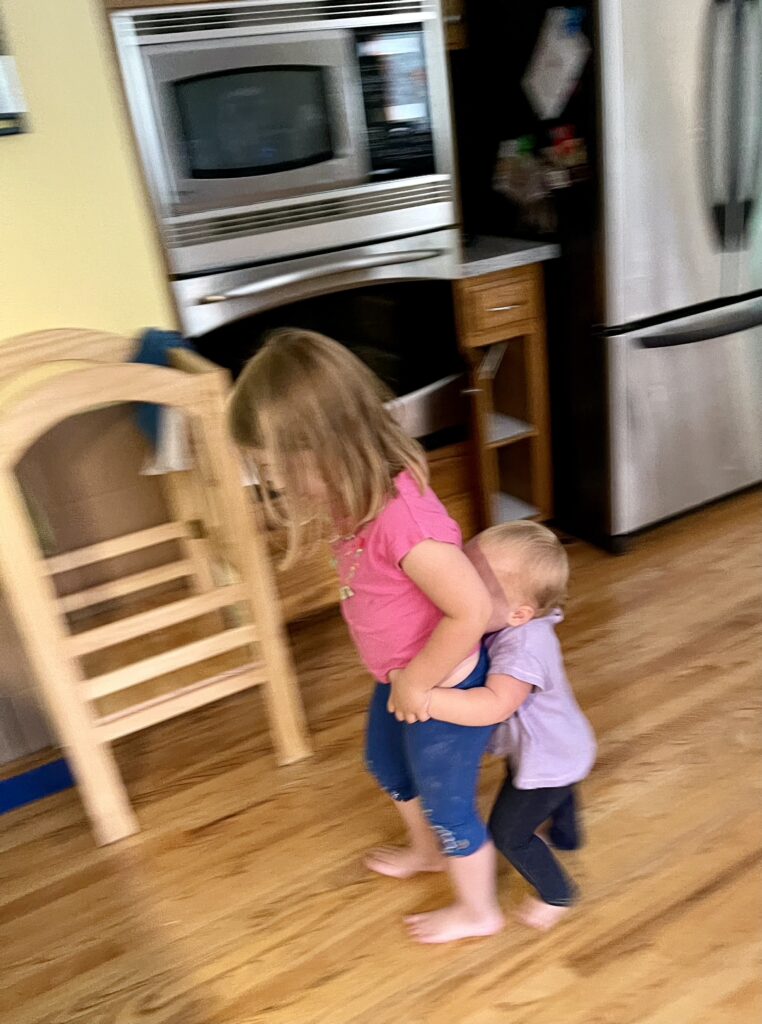 I love this (slightly blurred) picture showing the girls playing together. Little sis will do anything big sister says. Here they had a little game going on that reminds me of a Conga line! They are so funny.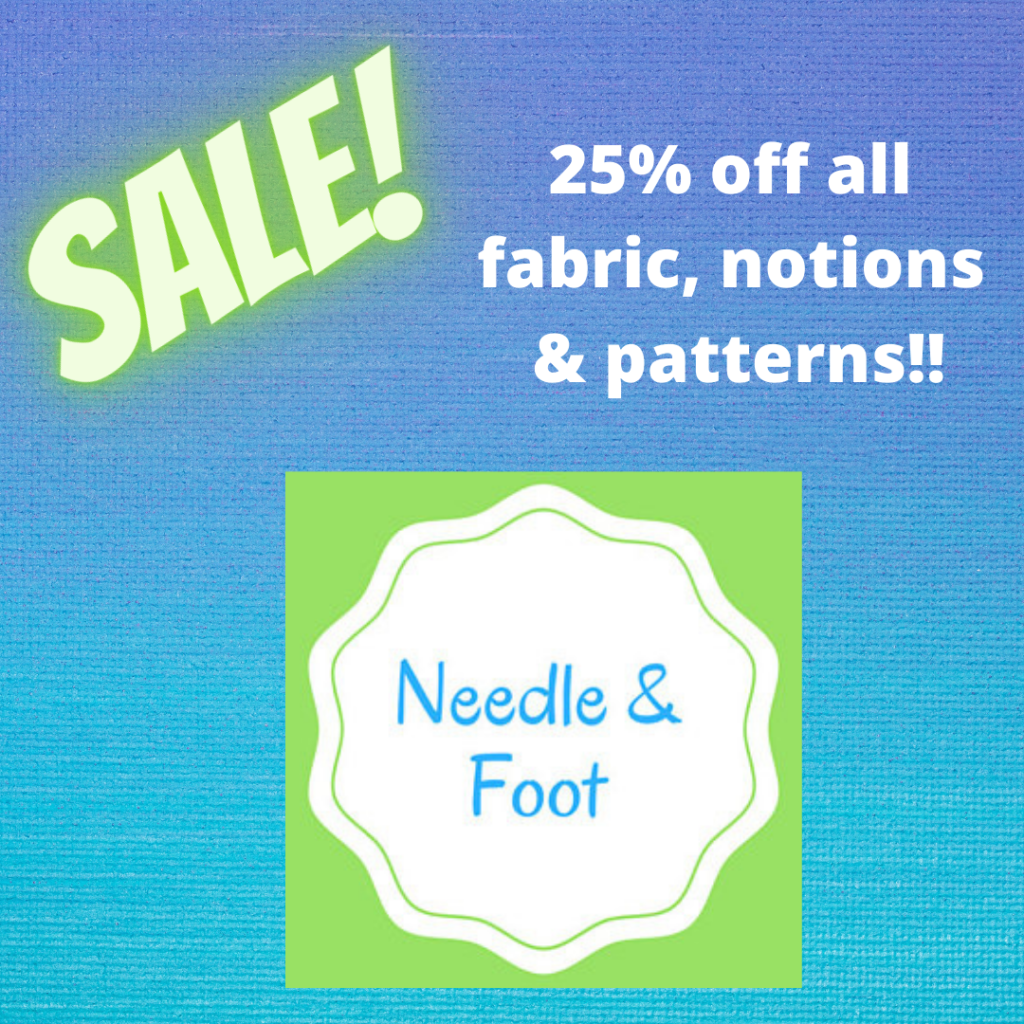 I am getting closer and closer to retirement! The sale is now set at 25% off so be sure to come take a peek!!
Linking to my favorites. Check them out at the top of the page, under Link Ups.