Since my shop closed, I have been working hard to take all of my sewing supplies out of the guest room and downstairs to the shop area. I want to have a 'real' guest room and since we have family coming for Thanksgiving, now is the time to finish this project. As it goes, I found lots of forgotten projects while cleaning out the guest/sewing room. One was a scrappy rag rug I knit back in 2016. I loved this little project but didn't know what to do about the knots where I joined the strips when I was knitting it.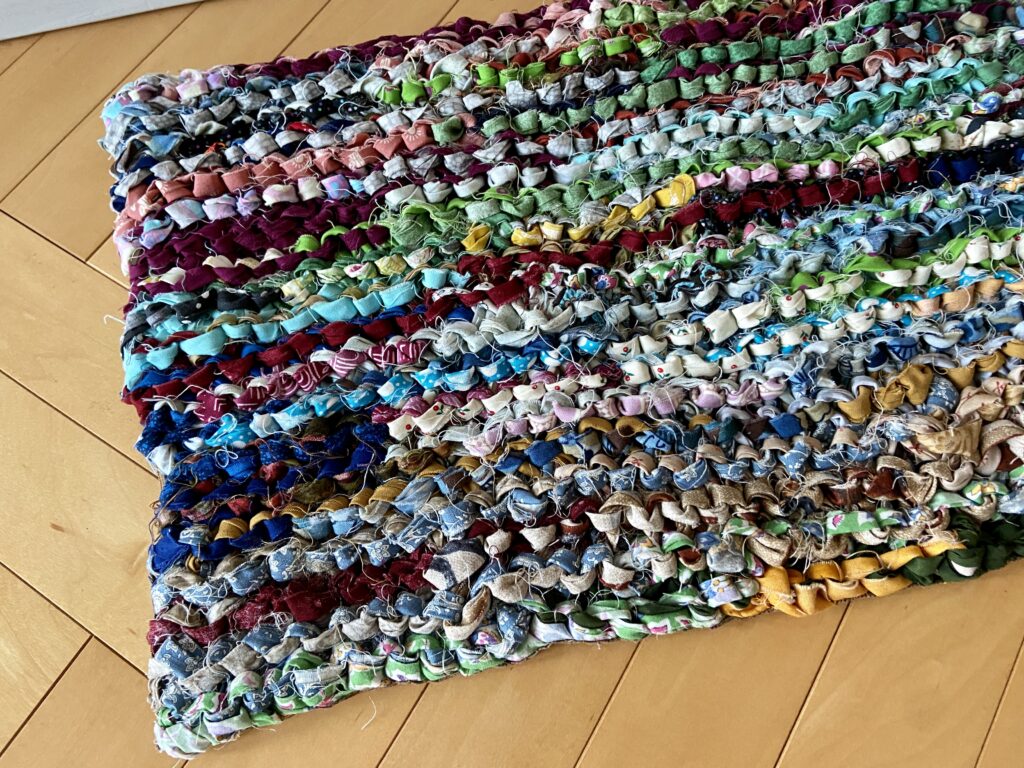 It felt strange to leave the knots exposed. I was concerned they would unravel somehow. Thinking about it, I decided to cut some fabric and hand sew a backing on to it. I made sure all knots were pulled to the back and then tightened them. Then I pressed edges of the backing fabric under to make it the same size as the top. Because the top is so loosely knit, it flexes and changes shape easily. This made it really difficult to make it match the backing so I used tons of pins and started to sew.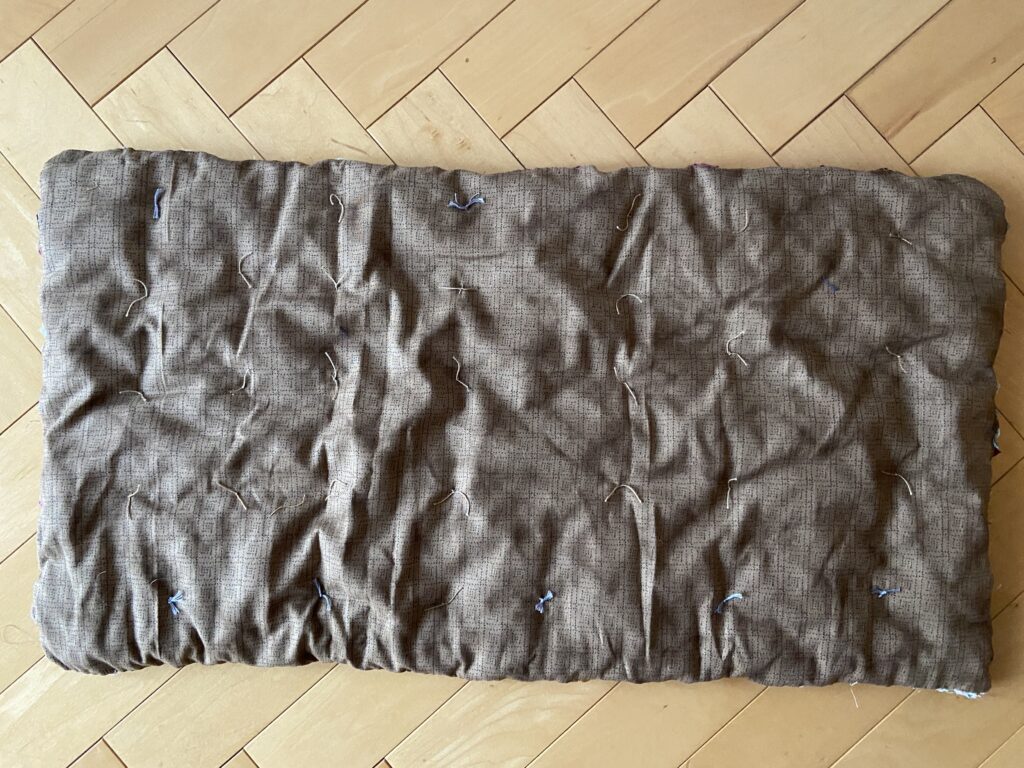 After stitching back to front, I tied some yarn ties to further attach front to back. It looks pretty sad from the back but I kid you not, the back was the same size as the front – it was like herding cats to sew these together. At any rate, I feel like it is now a bit sturdier. When I made this, I used the tutorial by Amanda Jean over at Crazy Mom Quilts. (Oh how I miss her blog!!) It seems like she doesn't worry too much about the knots joining the fabric strips. I just hope this all holds together well.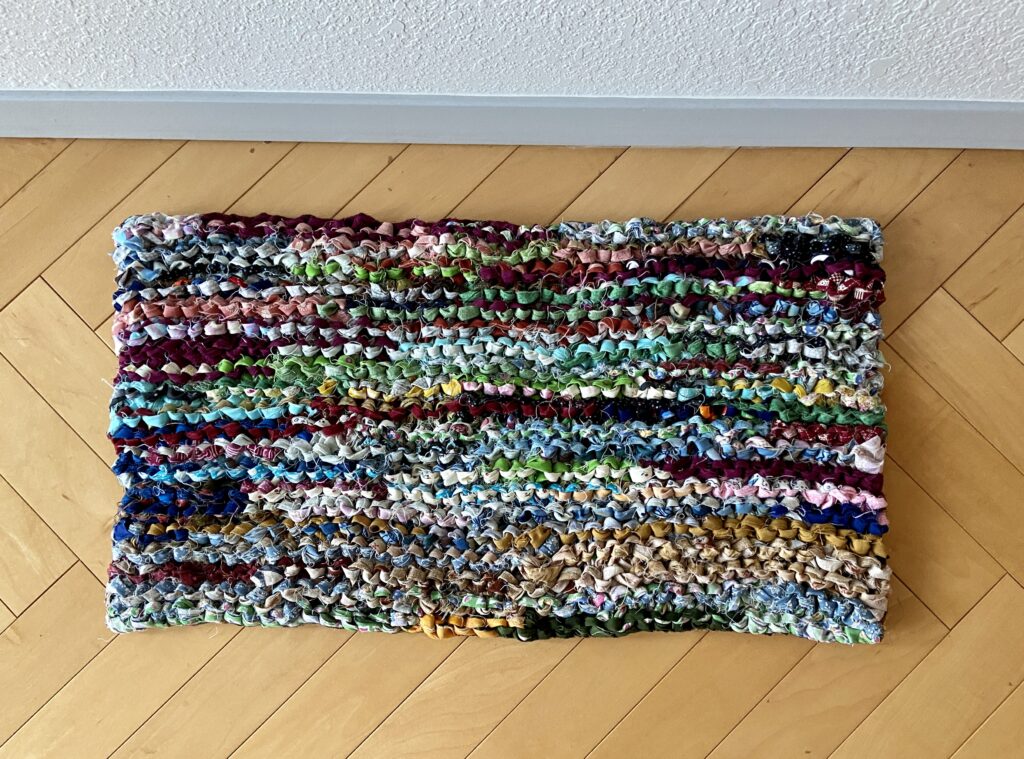 OK – on to the squirrel that took me down another path. On Instagram I noticed some little hearts that quilters and sewists have been leaving for others to find and enjoy. It was started quite a while back by a woman over at Ifoundaquiltedheart.com. After reading her website, I decided to join in and make a few. The idea is to leave these pretty hearts wherever you please in the hope they will brighten someone's day. I started to follow the hashtag #IFAQH and #ifoundaquiltedheart and saw how much these mean to some of the recipients. The process of making something and anonymously leaving it for others, with no expectation of any recognition is very satisfying. If you are interested in participating it is simple, nearly free (since we all have scraps, right?) and very easy.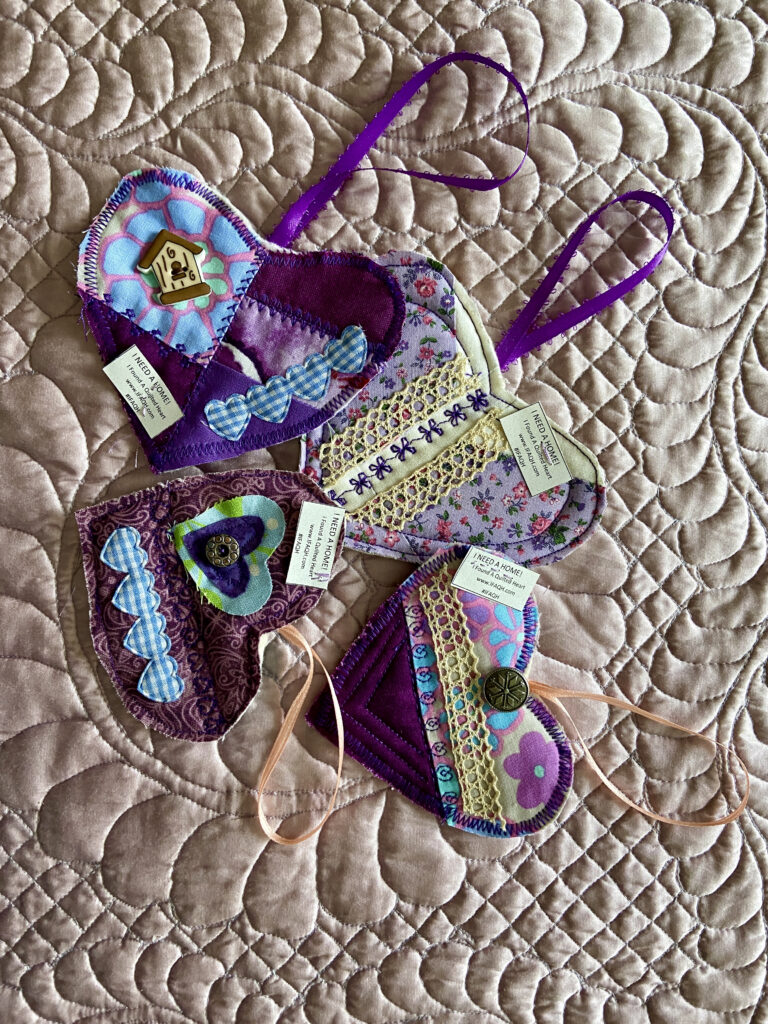 I spent some time yesterday running errands. While I was out, I drove over to our community hospital and left these hearts in various places. I thought about people who might need some cheer and surely there are plenty who are using the hospital who fall into that category. I dropped mine at the bus stop, the cancer care center, the lab/mammogram building and lastly, right at the front entrance. All were left tucked a bit out of the way but I am hoping they catch someone's eye and make them smile.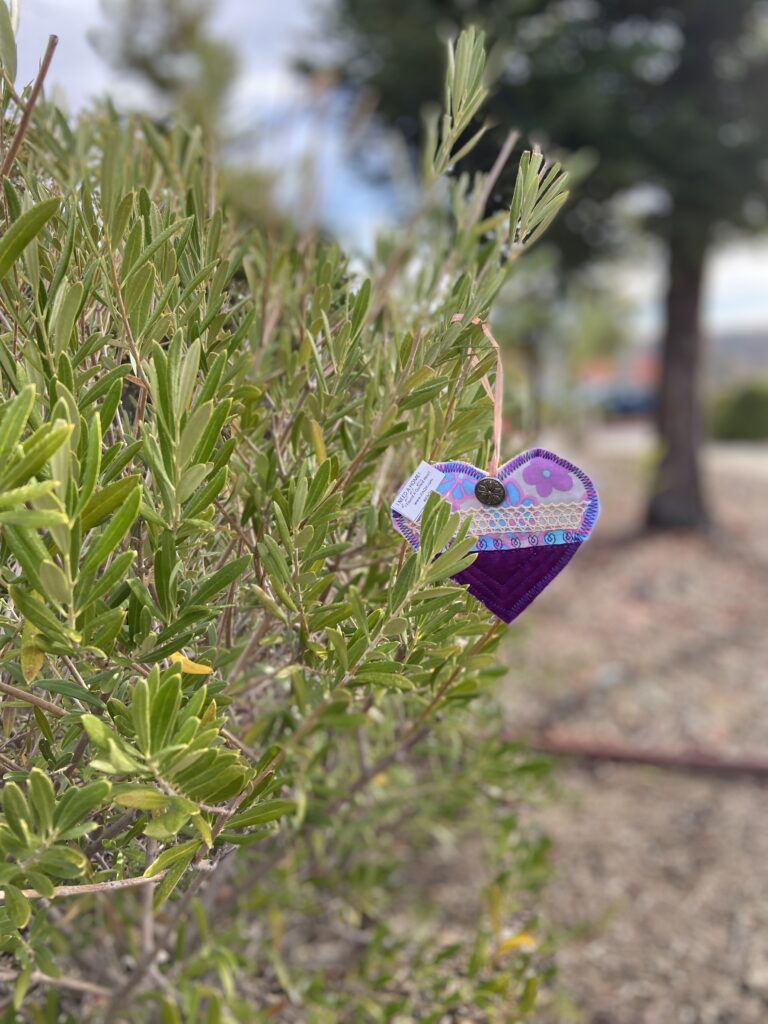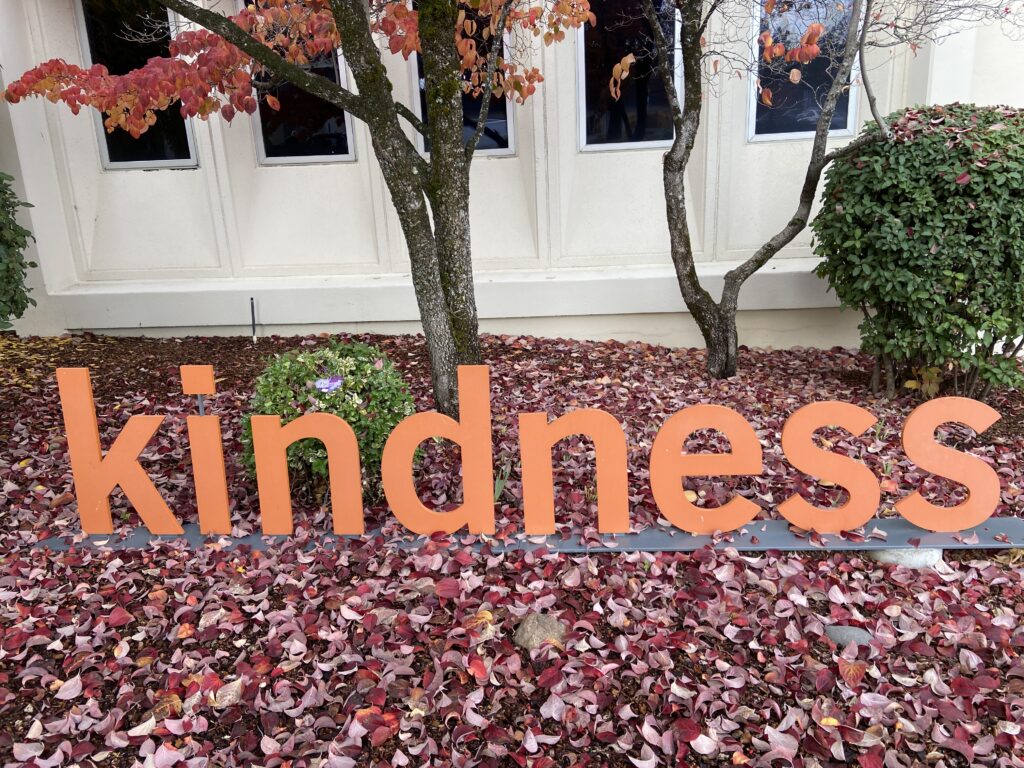 I loved placing this heart behind 'kindness', displayed on the way to the main entrance. Seems appropriate, yes?
During this month of Thanksgiving, it is often a time to focus on our blessings and to help others or extend our blessings to them where possible. This is one small way to do this. If making these little hearts appeals to you, I encourage you to give it a go. If nothing else, check out the hashtags on either FB or IG – it will warm your heart.