Good morning! I want to announce the winner of the giveaway sponsored by Brewstitched! Drawn by Random Number Generator, the winner is 24, Tami from Sew Much for Free Time! Thanks to all who entered! If you didn't win today, remember that you can still have 10% off of your order through the end of tomorrow by using coupon code NANDFMARCLUB10!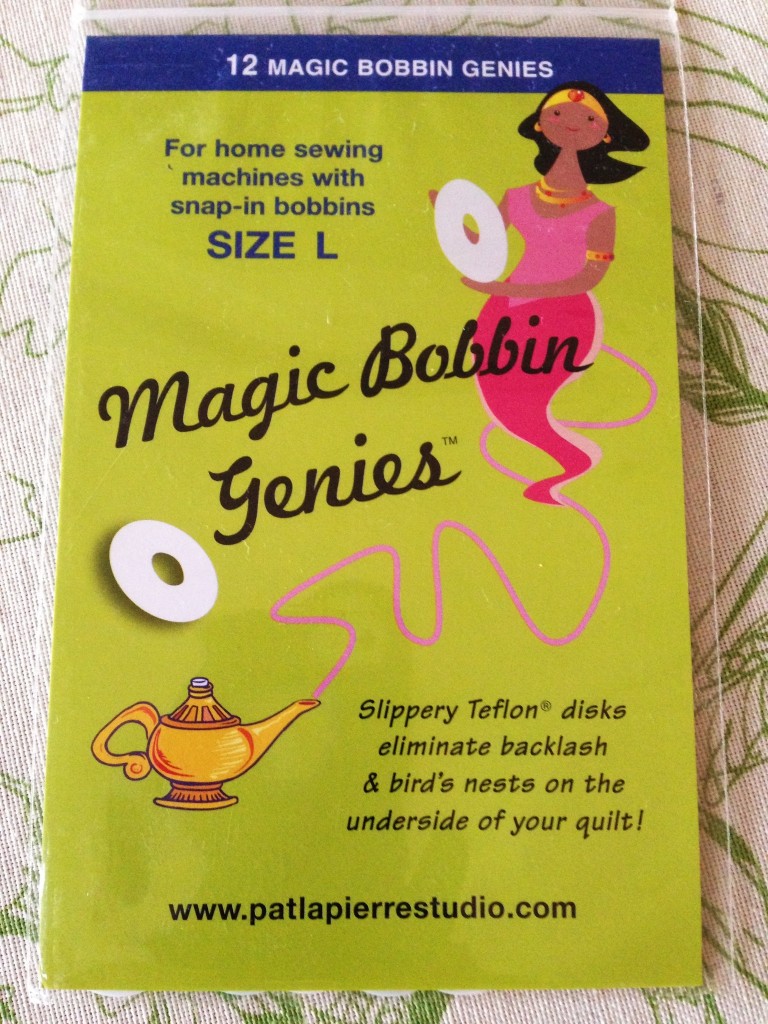 Here is my tip! I have been working on quilting my Square Dance quilt for the past week or so. My machine has been giving me all sorts of grief, not the least of which is eyelashing on the back side. It has been really frustrating. Consulting the wizard of all things, Google, I have read a fair amount on technique and the speed of one's hand movements related to the speed of the needle. I also came across quilters who touted these Magic Bobbin Genies. These are small washers made of teflon that are dropped into the bobbin holder, underneath the bobbin. I gave them a try and they are very helpful. It didn't solve the problem 100% but certainly improved the stitching by quite a bit.
I am not totally sure why these work. My best guess is the washer provides a slick surface on which the bobbin can spin. This is not an affiliate post, I am just spreading the word in case it might be helpful to you. They come in packs of 12 which seems to be a lifetime supply! I am not sure how long they last but it seems like there isn't much wear and tear on the little discs. I didn't pay close attention when I ordered and ended up with Size L. The package says they are for machines with snap-in bobbin cases. I have a Janome and my bobbin drops in. At any rate, the washer fits perfectly and definitely improves the quality of my stitching.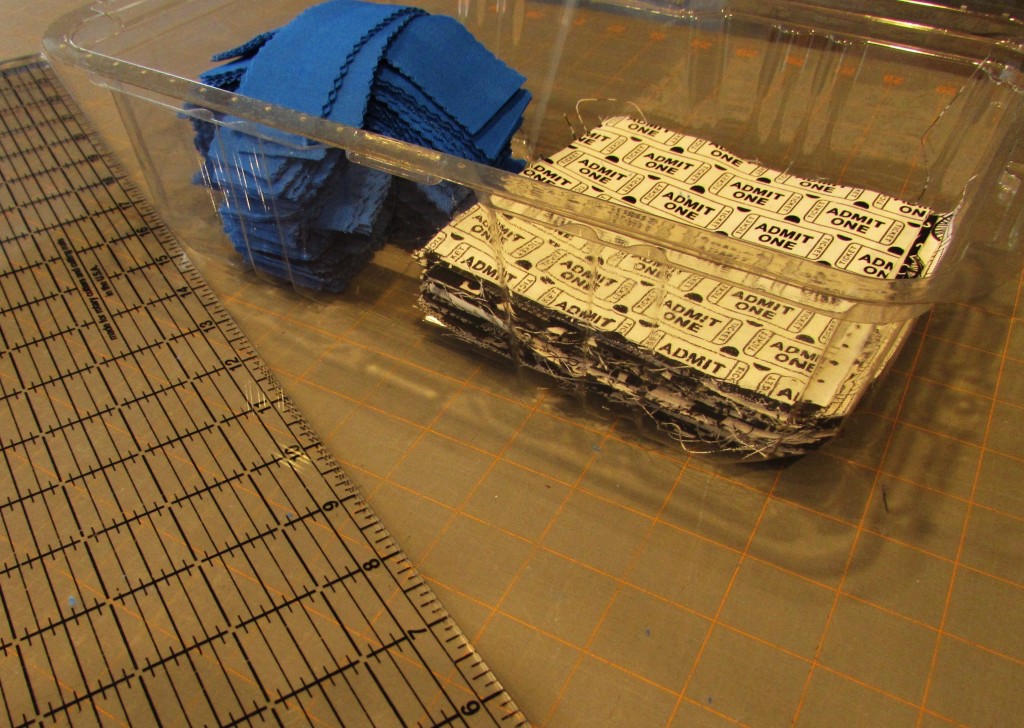 Now that I am nearly done qulting my Square Dance quilt, it seems a good time to begin something new. Seems like I haven't started a new quilt for a while now. Several weeks ago I was perusing blogs and came across a quilt along that was sorting soon. I have never followed along with a QAL and it sounded like fun. I liked the pattern (called Stepping Stones) and thought it might be fun to meet more of the online quilty community. Jennifer, over at The Inquiring Quilter, is hosting the QAL.  It is definitely not too late to join if you are interested. Other than the social aspect of making the quilt with a group of quilters that are working from the same pattern, there is the benefit of having a schedule to work to each week. I am really enjoying seeing the fabric choices that the others are using for their quilt. As for mine, I have had a collection of black and white charms in my stash for a while now. I didn't have quite enough for the project so I found more on Etsy. The charms will be bordered with 1 1/2″ strips. If ever there was a time for pre-cuts, it is this quilt. I found a honey bun in royal blue at Missouri Star Quilt Co. This was my first order from Missouri Star and I smiled when I read their shipping notice. Someone over there is a very creative writer! I also smiled when I was ordering my blue strips and I saw their Daily Deal with a package of Kaffe Fassett charms for $2.00. Score. And so my stash continues to grow, bit by 5″ bit.
Time to sew. I have been neglecting my Etsy shop and need to make a few new Chemex cozies today. I also need to work on about a billion little HST's for the quilt along. Hope you will carve out a few minutes to sew as well.
Linking up all over the place. Check the tab, Link Ups, at the top of the page for details!