I have been so excited for this last Blogger Bundle event of 2018!  Throughout the year it has been such fun to share specially curated bundles of fabric with you. This has allowed me to work closely with eleven different bloggers as they created a collection and then made something special with it.  Many of you have bought them and enjoyed these unique bundles too.  As the year progressed, I knew I wanted to do something special to wrap it all up at the end of the year.  That is exactly what is going to happen today! Warning, this post is a bit on the long side.  Sit back, have some tea and enjoy!
Each blogger's collection was available for a limited time only so they are no longer listed in the shop. Now it is your turn to take another look good look at each of them. I would love for each of you to review the bundles that were curated and sold each month. Then I want to ask you to vote using the form at the end of this post and tell me which bundle is your favorite.  This is only for fun. Although, really, just think of the amazing bragging rights it will provide the winning blogger with!!  She will have this new feather in her cap – winning the incredibly prestigious honor of having been voted curator of the favorite Needle & Foot 2018 Blogger Bundle!  Yikes, it will be life changing for her.  Haha – not really. But it will be fun to see which bundle, of all of these gorgeous collections, is the most well received.
Wait – there is more!!! Each month as these bundles were promoted, I held one back, resulting in this lovely array of amazing fabric!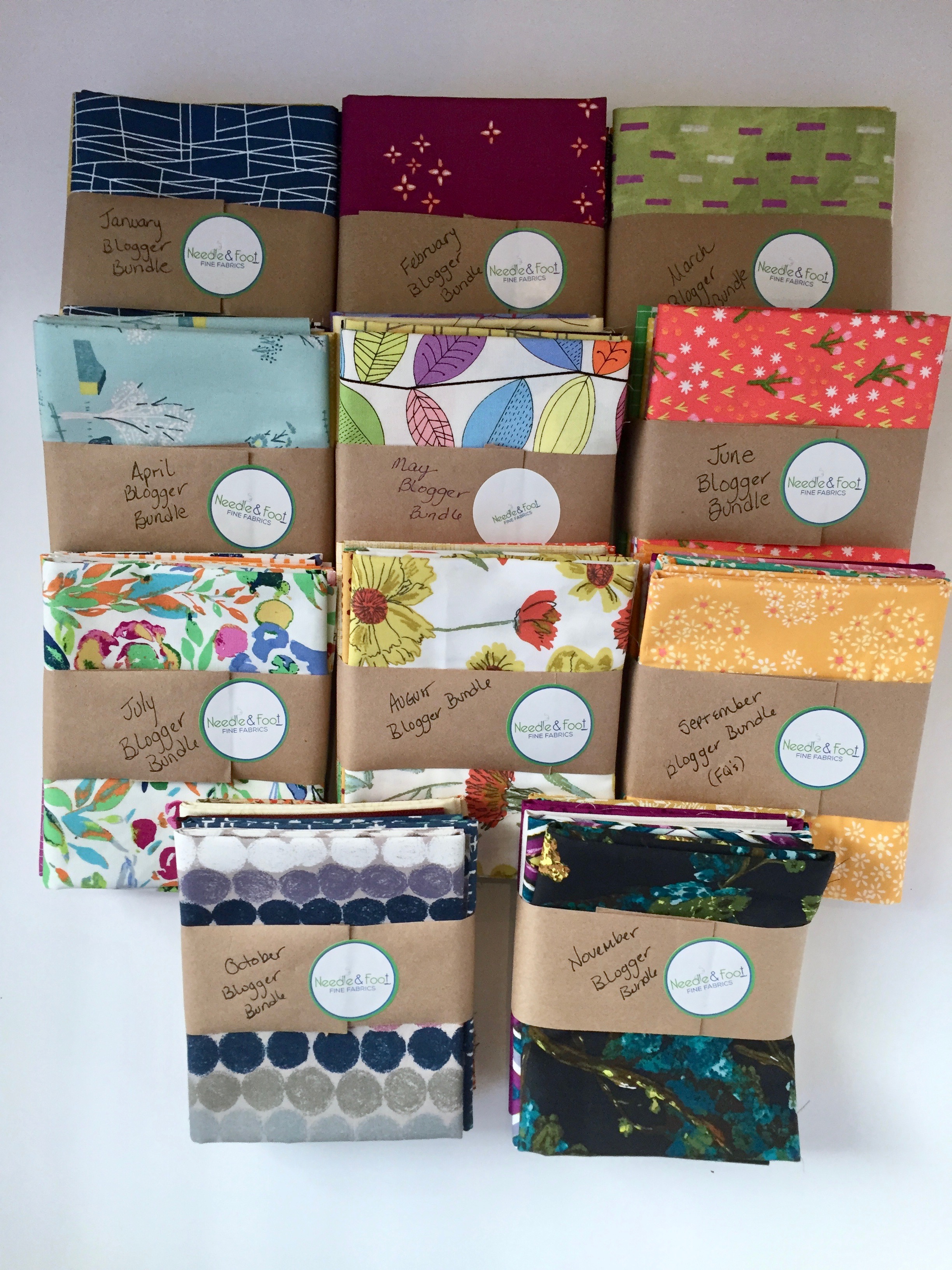 As a special way to wrap up the year, I will be giving away the full collection of eleven fat quarter bundles to one very lucky reader.  There will be a random drawing from all who vote and one person will win the entire set of blogger bundles! What a great way to add some fantastic bundles to your stash.  Think of all you could create in 2019 with these!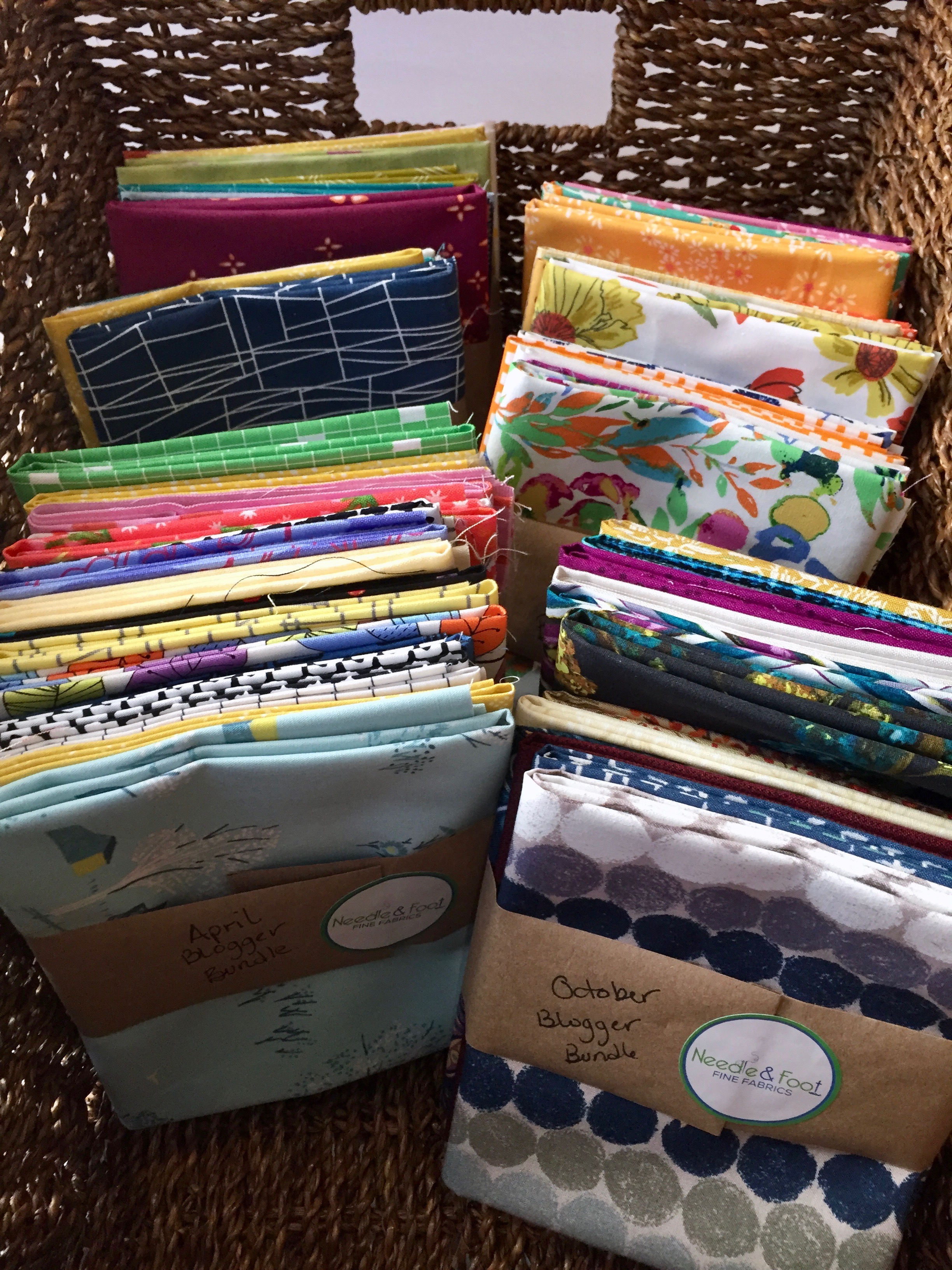 To vote, you will need to take a look at each bundle. (Please vote only one time!) International readers, I am happy to have you vote but you won't be eligible for the giveaway.  The package will be too heavy, and thus costly, for me to mail out of the country.
So here we go – 2018 Blogger Bundles on parade! You have seen these photos before but it may help you to see them all in one place to jog your memory.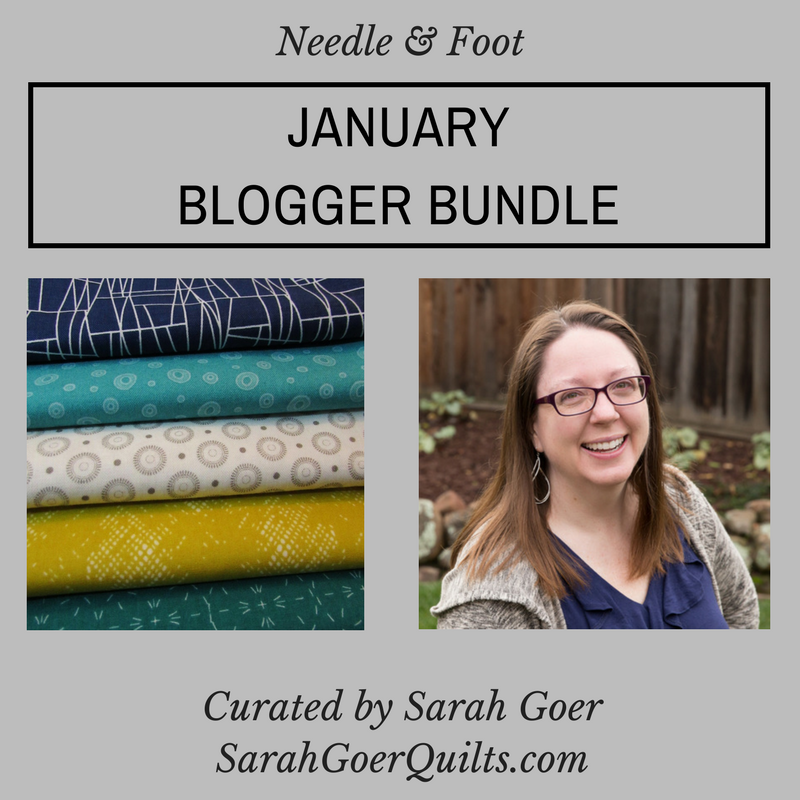 January was the first bundle and it was designed by Sarah Goer of Sarah Goer Quilts. Did you know Sarah is now available to teach at your guild?  Check out her info here if you are interested!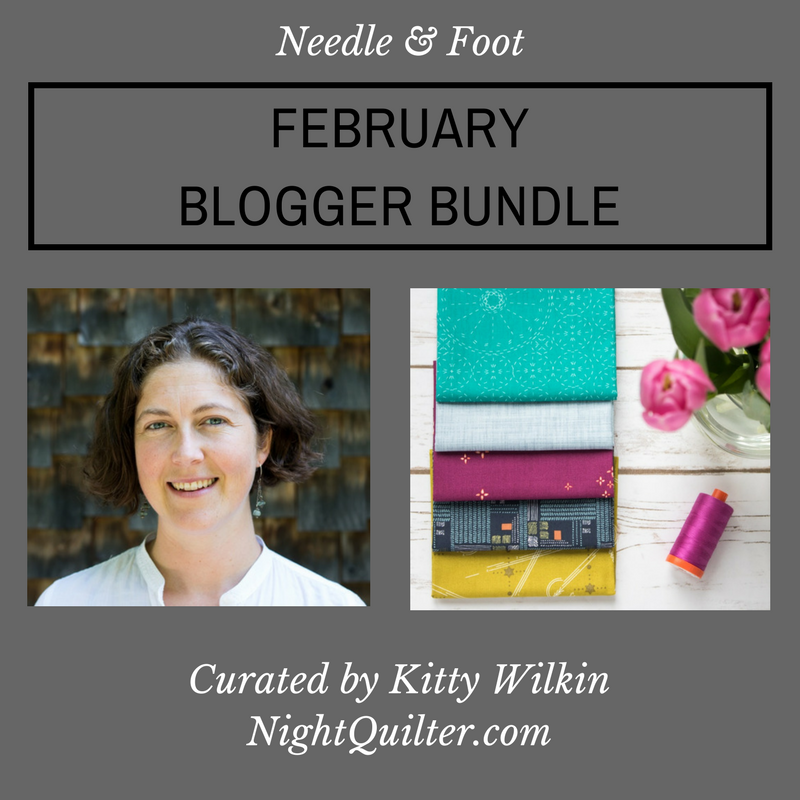 The second bundle (February) was created by Kitty of NightQuilter.com.  Be sure to check out Kitty's Craftsy site to see her selection of paper pieced patterns!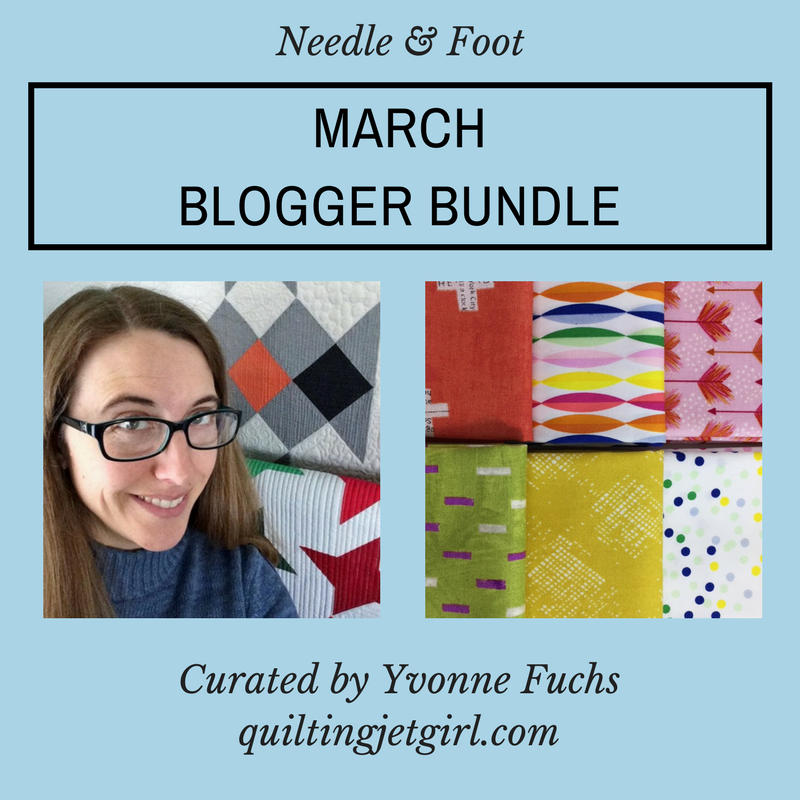 In March I worked with Yvonne of Quilting Jetgirl for the monthly collection.  You might enjoy taking a peek at the collection of modern patterns designed by Yvonne.  They are stunning and many use her color transparency methods with excellent results.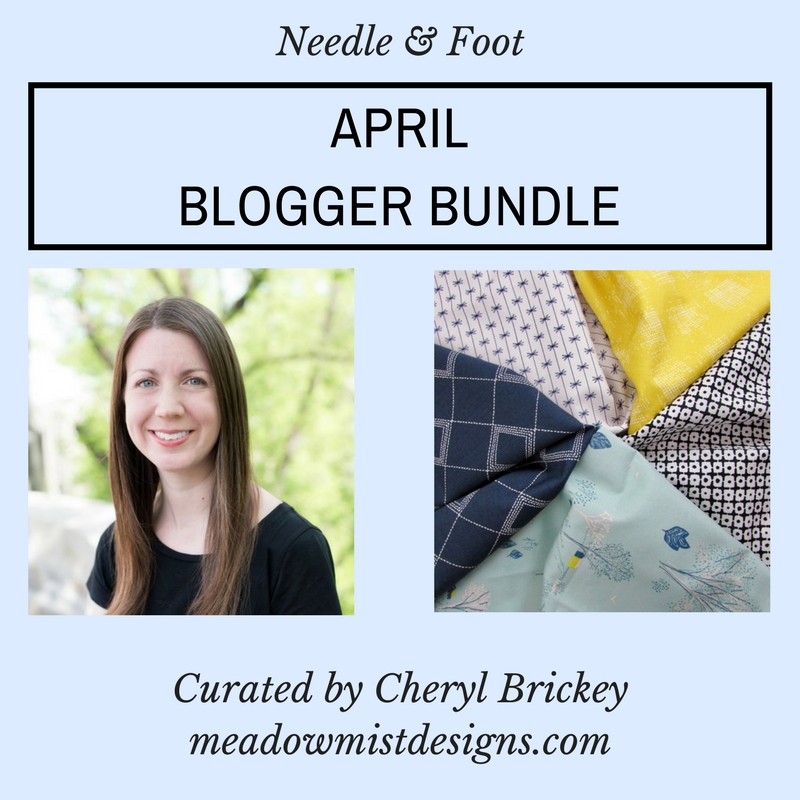 Cheryl curated the April bundle.  She blogs at Meadow Mist Designs. You may have heard Cheryl co-authored her first book, Modern Pus Sign Quilts, this year.  It is a great book and you can take a look at it here.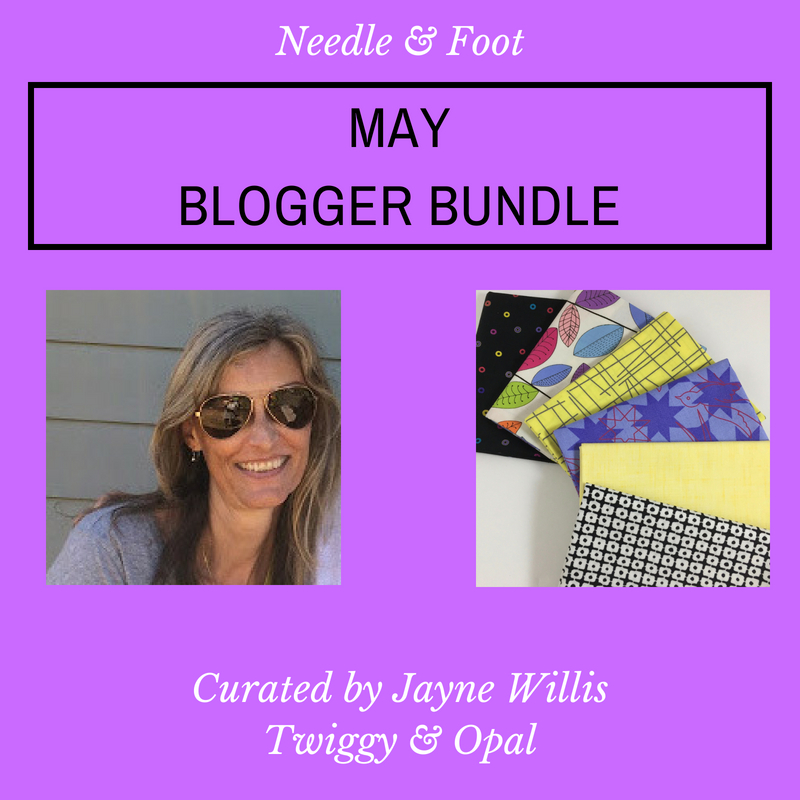 The whimsical bundle for May was chosen by Jayne of Twiggy & Opal. Jayne is the queen of truly incredible improv and a constant inspiration to me.  Check out her shop here.  You will be happy you did!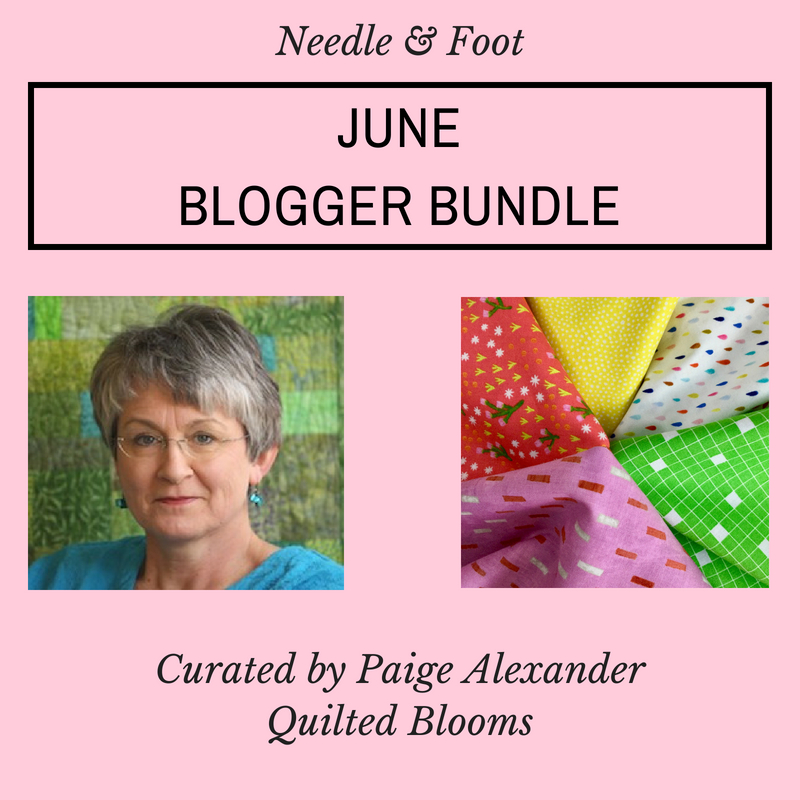 Summer came along with this lovely bundle fo June, curated by Paige of Quilted Blooms.  Paige is the other author of Modern Plus Sign Quilts book. It is available here (no affiliate link).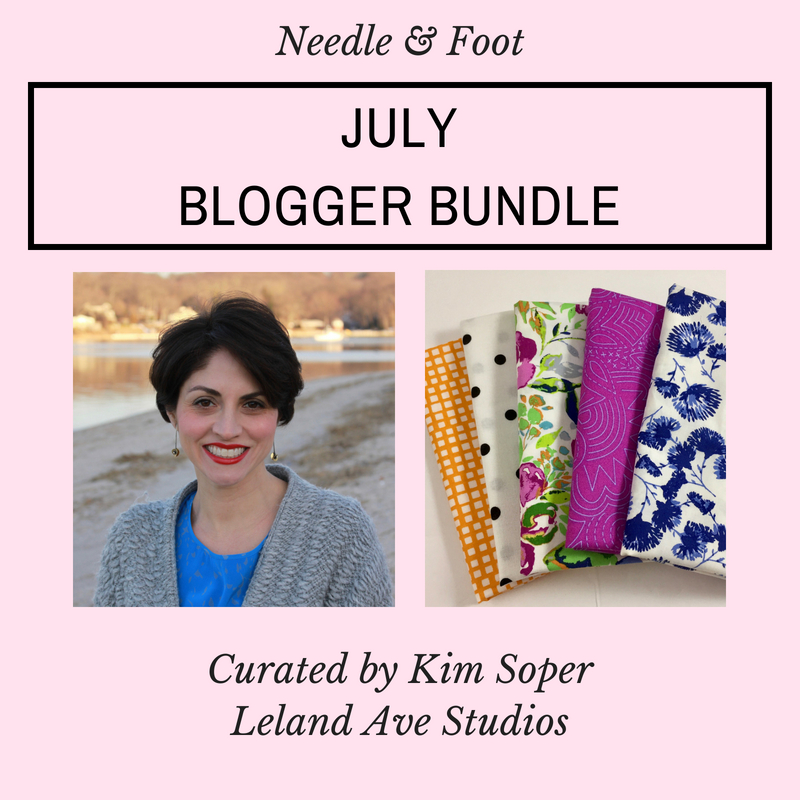 Working on the July Blogger Bundle was a delight and it gave me the opportunity to get to know Kim Soper of Leland Ave Studios.  She is an amazing artist and her curated bundle did not disappoint! Kim just finished the In Our Own Words quilt which is truly spectacular. Please take a look1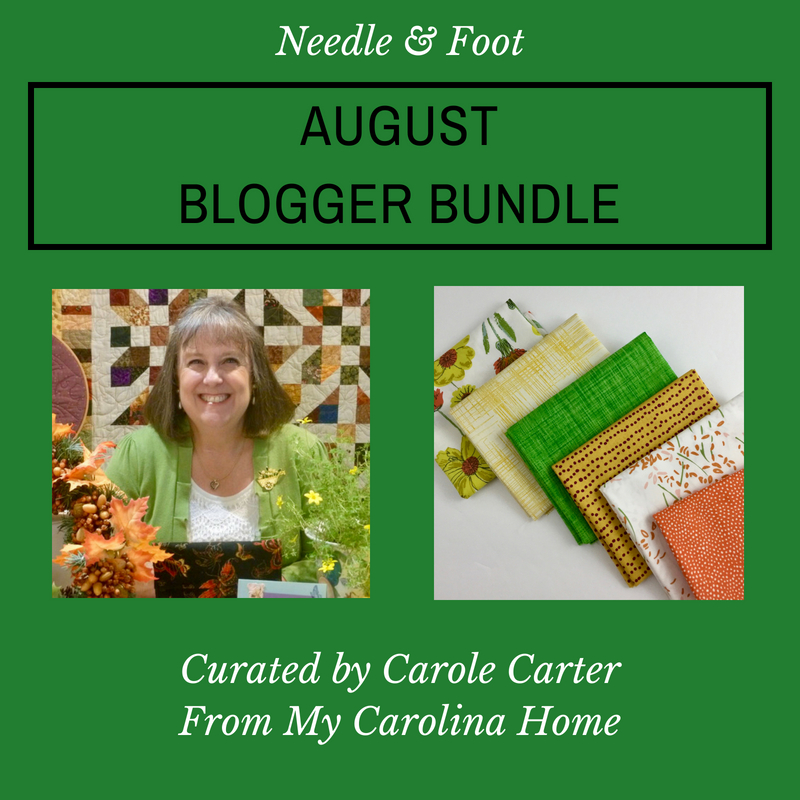 Carole, of From My Carolina Home, did an outstanding job with the bundle for September! She was just a pleasure to work with as well.  Have you seen her series of Scrap Dance patterns?  I just love each one of them!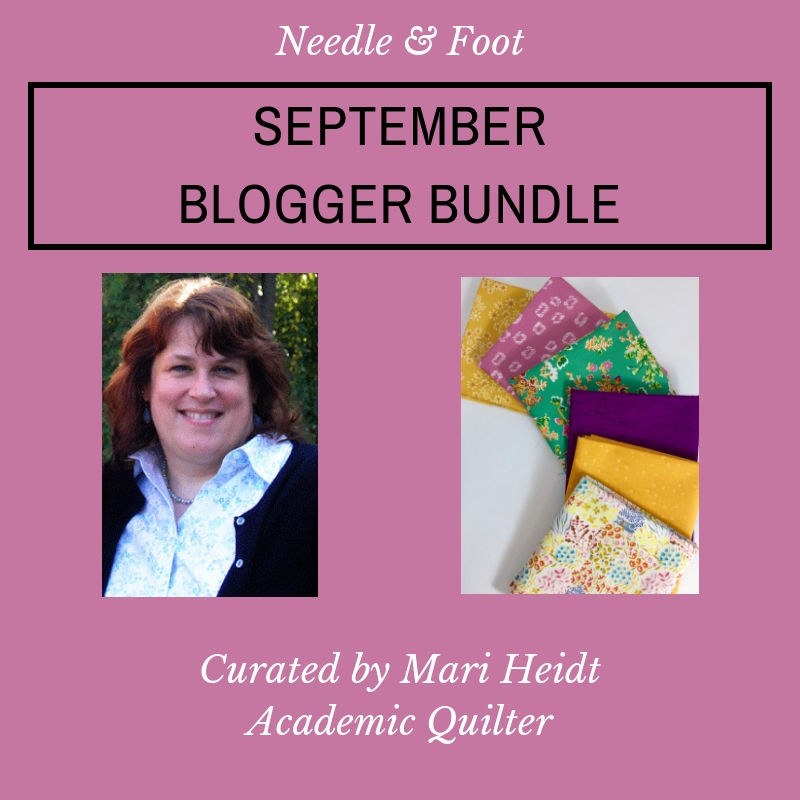 September came along and there was a pretty bundle curated by Mari of Academic Quilter. Mari has been such a contributor to our quilting community with her wonderful block of the month events each year. Her tutorials are so well written and all are available other blog!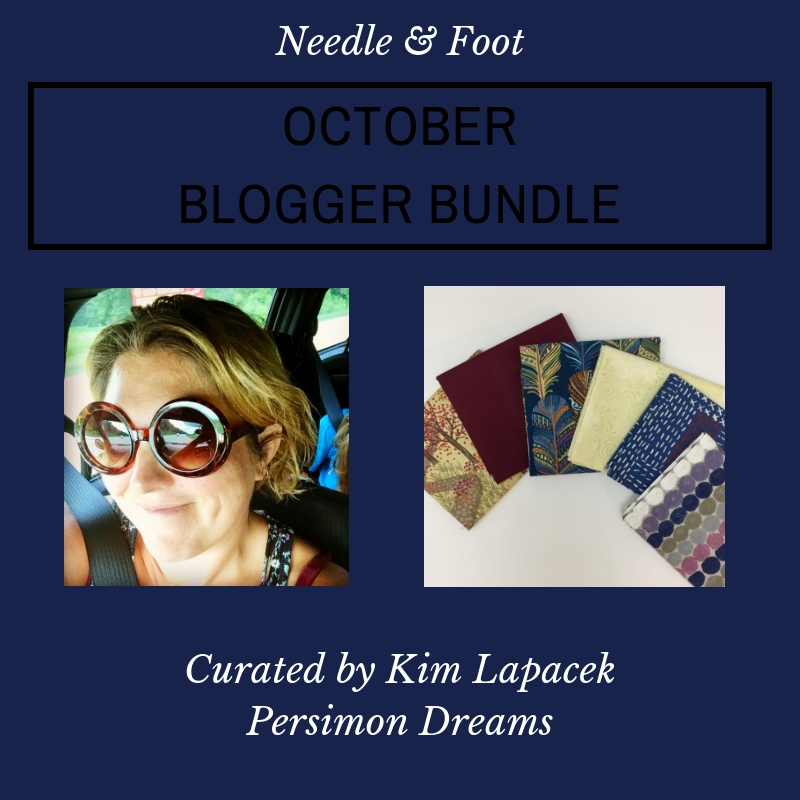 October brought a unique bundle created by Kim of Persimon Dreams.  You probably know of Kim from her popular Project Quilting event that happens annually. Will you be participating this year? I love the event and happily sponsor a prize or two for it.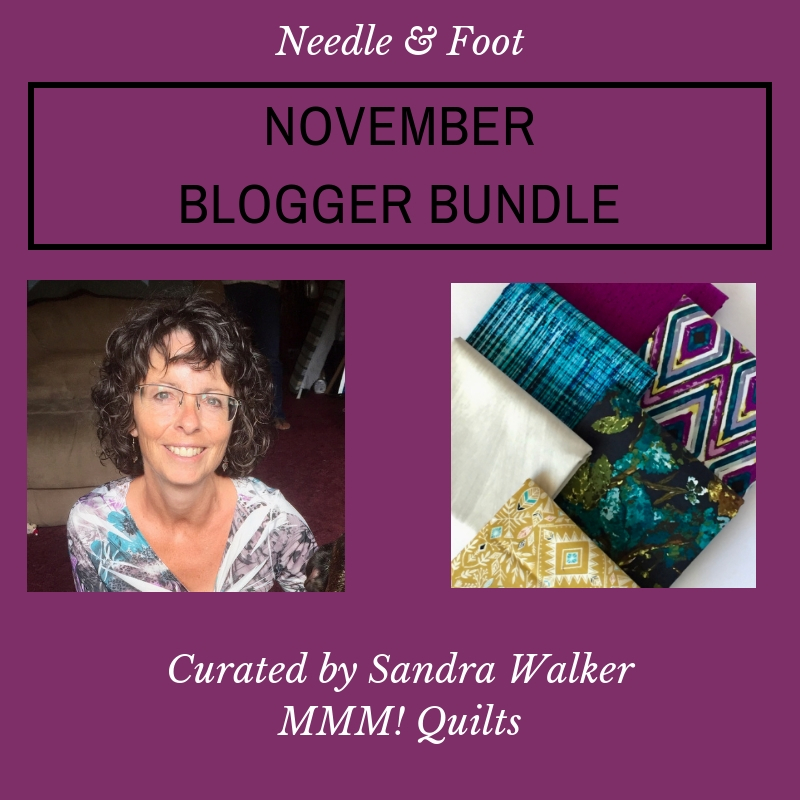 Last, but certainly not least, is the November bundle.  This stunner was created by Sandra of MMM! Quilts.  Most of you know Sandra and what a bundle of energy she is.  It shows in this great collection.  Sandra has been designing patterns for a bit (On the Plus Side is my favorite) and has them available here.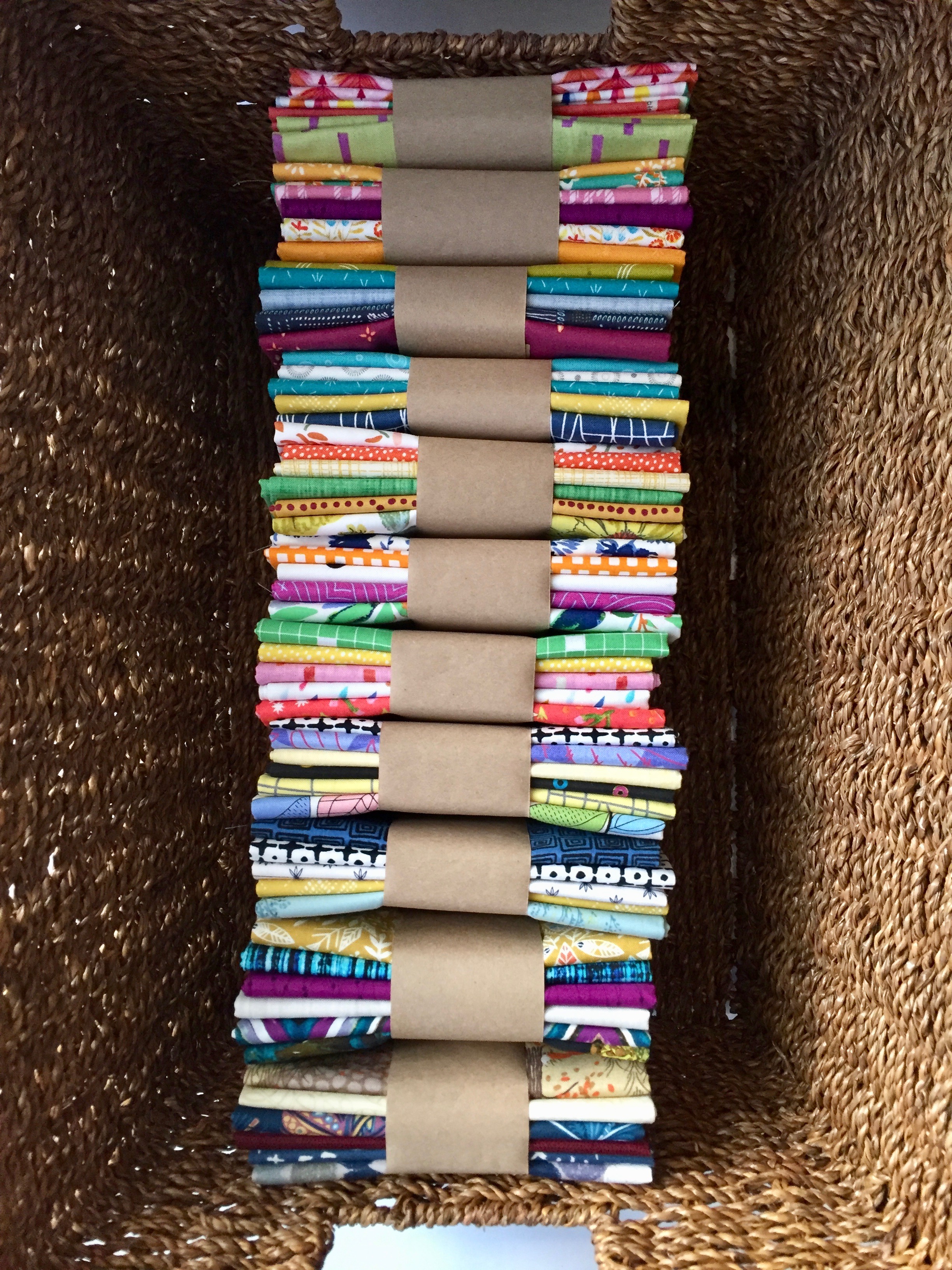 I hope this jogged your memory of the bundles we enjoyed this year.  Now it is your turn.  Please use the form below to cast just ONE vote for your favorite bundle!!  Voting is open all week, through the end of the day on Saturday, December 15th. One vote per person please! I can't wait to see the results!! Good luck everyone.