Over the past several weeks, I have had the pleasure of working with Kim Lapacek.  She is the curator of the October Blogger Bundle! Just in case you are not familiar with Kim, she is a talented quilter who blogs at Persimon Dreams. She is also a wife, mom to three sweet girls, business owner (Lapacek's Orchard) and all around crafter. Kim designs patterns, speaks and teaches on occasion, makes incredible quilts, and she is the creative force behind Project Quilting. Knowing how busy Kim is, I was tickled to see the photo she provided for the blogger bundle graphic.  In the car, driving her girls somewhere, sporting cute sunglasses – this is the perfect picture of Kim!
I remember "meeting" Kim when I won a giveaway on someone's blog (I can't remember whose blog though). I was given an opportunity to choose a pattern and I selected Kim's Dresden Neighborhood pattern. I love the pattern and have really enjoyed seeing so many iterations of it made by other quilters even if I haven't yet made one!  I was so happy when Kim wanted to curate a bundle for me.  Her bold use of color is her signature style and I was excited to see her choices.  Let's take a look!
Kim's bundle has a warm autumn theme to it with the darker burgundy and navy blue tones in it. Including the Catching Dreams (feathers) and the Afternoon With Deer prints created a really warm feel to the collection. For me, the surprising elements that Kim added are the two gorgeous, modern prints by Keiko Goke, Sashiko and Poppy. I love this line – it is probably one of my favorite lines in the shop – but not one I would think to put with the deer fabric.  That is how Kim rolls; bold prints and great color combinations. She created a block with these fabrics to show how they can be used together.  Hop over to her blog to see the block and take advantage of the tutorial she created for it.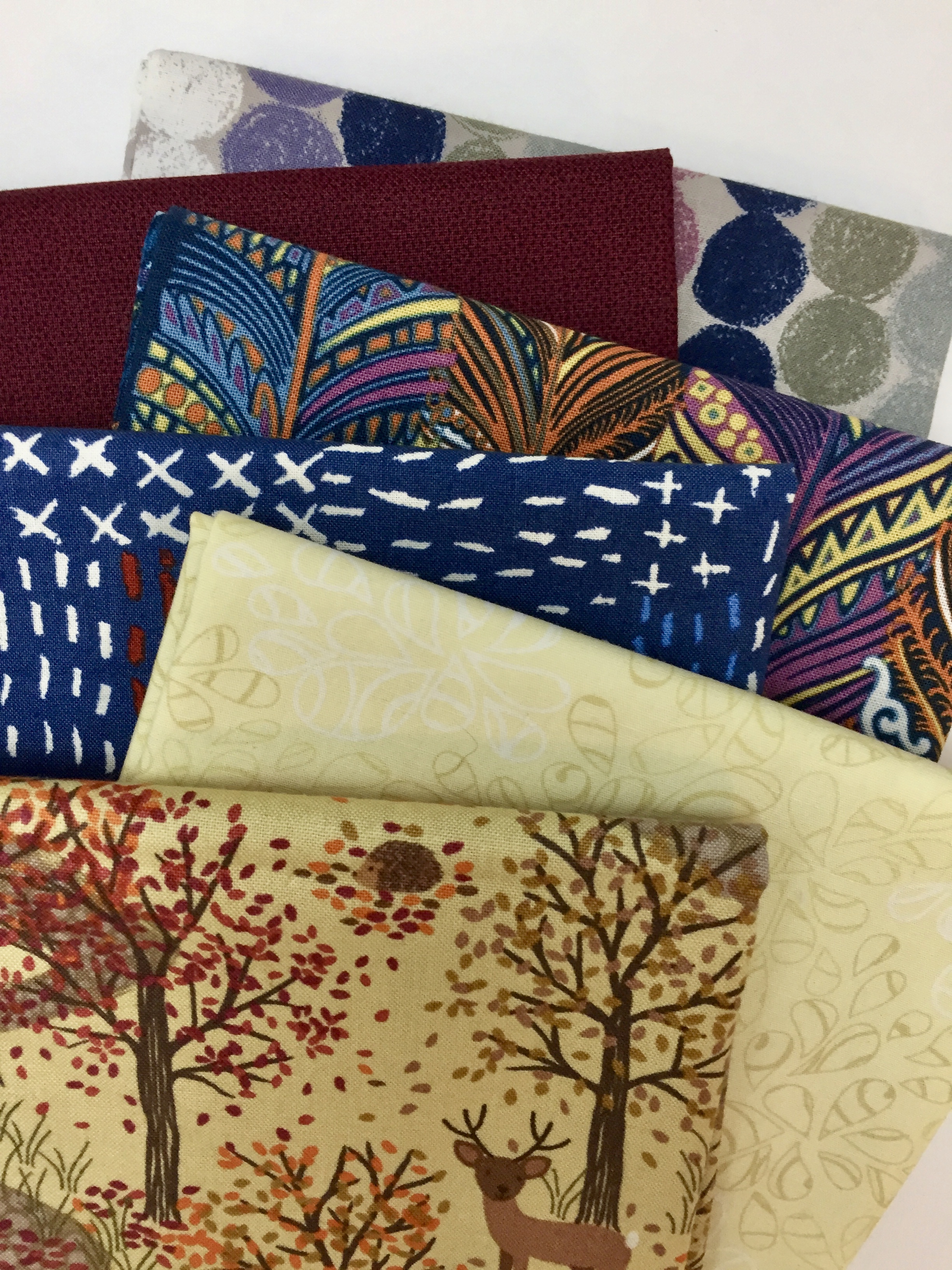 As with the previous Blogger Bundles, the collection is now available in my shop.  Today through end of day Friday, the bundle is on sale for 20% off!  Take advantage of this pricing to add one to your stash – choose either a fat quarter or 1/2 yard bundle.  Also, enter to win a bundle on Kim's site. You might be the lucky one!  Finally, if one of the fabrics in the bundle piques your interest, all are available individually as well.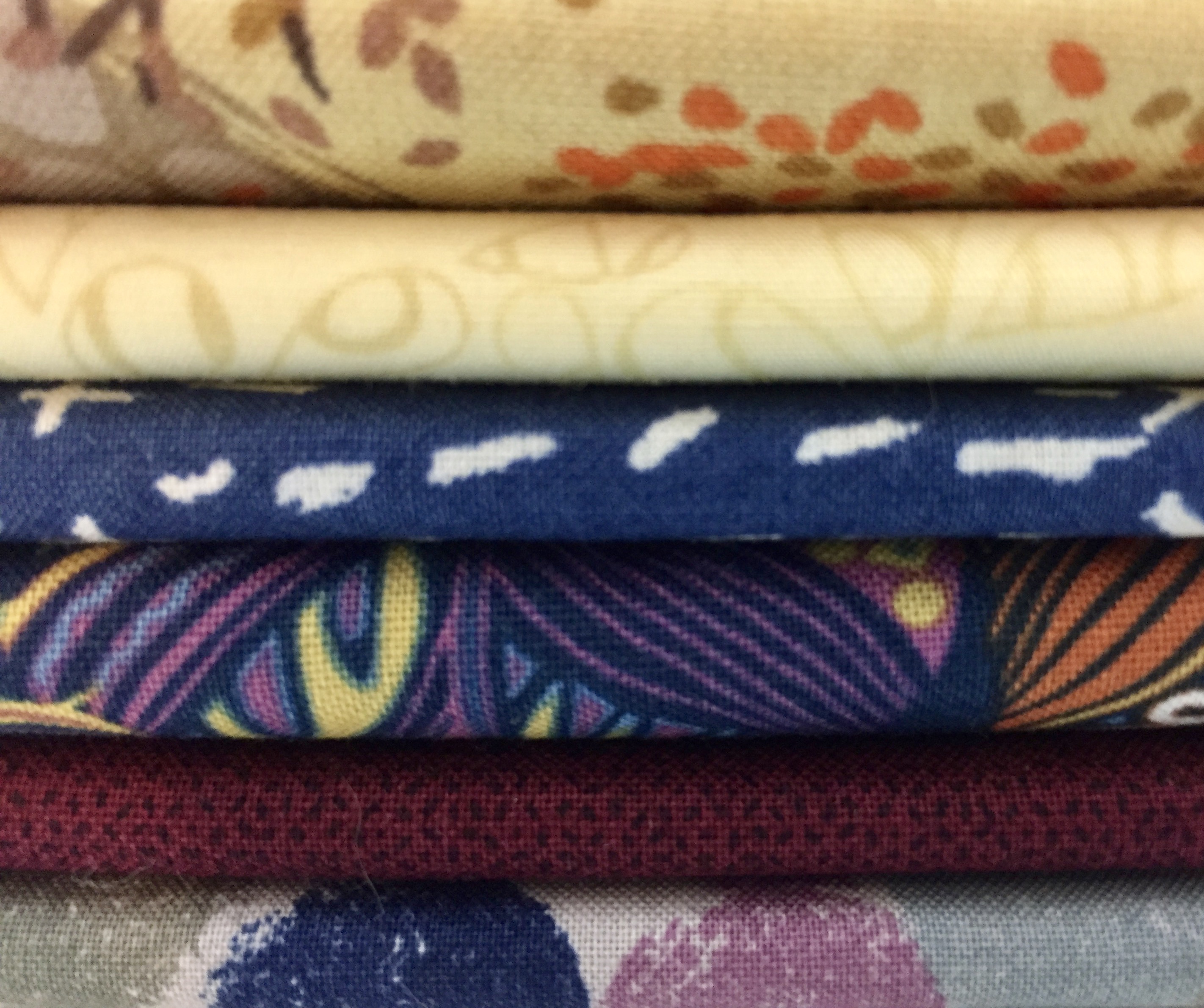 Thank you Kim for working with me!  I love this bundle of saturated color. It is hard to believe this is the tenth Blogger Bundle.  Come back in November for the final bundle of the year! In December the Blogger Bundles will culminate with a fun event I planned to wrap up the year!
Newsletter!
Have you signed up for my newsletter?  It is published every month or so and is full of information about my shop, new arrivals, sales, and events.  Click here to sign up!