Prologue:
This morning I was feeling highly productive. Before 9:00 am I had taken photos of this great 241 totebag (with the help of my totebag model) and written this  post for you. In the middle of reviewing the post, checking for typos, etc, Julia walked up to me and said, "I stubbed my toe".  I looked down and saw this horrific baby toe that was bleeding far more than I was comfortable with. I got a (clean) kitchen dishrag and did some high-quality first aid.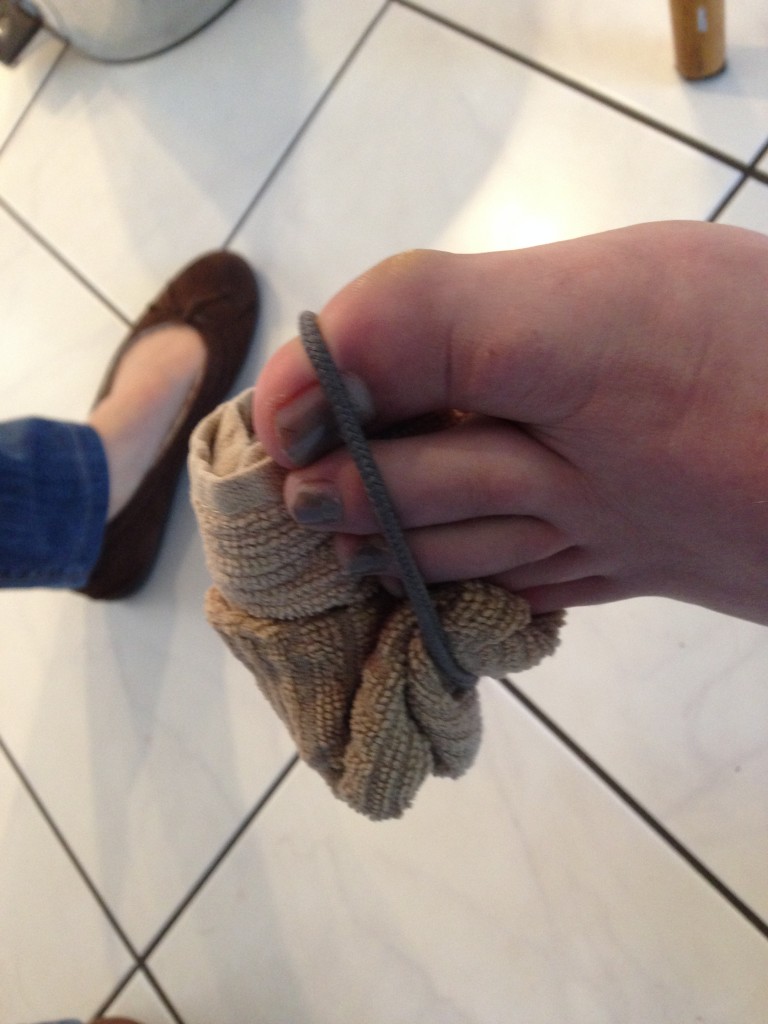 Once we had the first aid under wraps (ha ha ha!), I scurried around collecting a ton of fruits and veggies that I was supposed to plate and serve to the senior class at 12:30 today, while they were taking turns presenting their senior projects. (I had a deep suspicion that I wouldn't be there to serve them). Once the food was in a cooler and one shoe on Julia's good foot, we got her in the car and headed to urgent care.
They were great. Got her right in (probably out of concern for the gross looking dishrag her foot was wrapped in. When the nurse took it off to clean her toe, he looks at me and says, "uhh, do you want this back??" I declined it.) A couple of hours and three stitches later, we are back home and she is on the couch (where she spent Saturday, Sunday and Monday for illness) doing homework. Poor thing is spending quite a bit of time on the couch and missing a whole lot of school this week. It really hasn't been a great couple of days for this girl!
And now that this is all taken care of, we can talk about my second 241 totebag!!
Let me tell you, the second time using a pattern is so much easier than the first! I made another 241 totebag this week and it came together incredibly quickly. I had the process down from the first time I made the bag. (You can check the first one out here.) This one is a keeper – a little selfish sewing for me!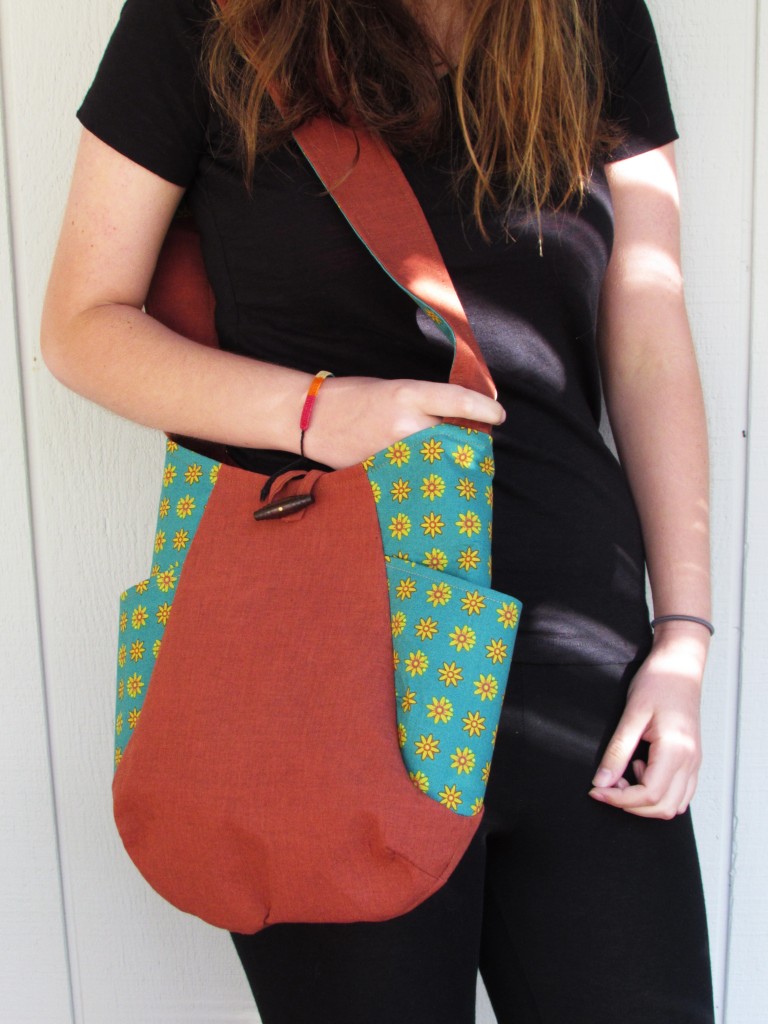 For this bag, I used more of my Allison Glass Field Day collection (the daisy print) and I had a big piece of Kaffe Fassett shot cotton (the solid rust piece). They look great together.
I was bold enough to put in a zipper pocket for this bag. I had a seven inch zipper in my collection of thrifted zippers ( I love finding these in thrift stores and can usually get zippers for 25-50 cents each.) The pattern calls for two zip pockets with them both installed on angles, vertically. I decided I only wanted to tackle one zipper and put it in horizontally. It wasn't hard to put in this pocket though I am not completely satisfied with the corners – it was difficult to get them to lay flat enough. This is most likely because I didn't clip the corners close enough. It's hard to decide how close to clip toward the stitching.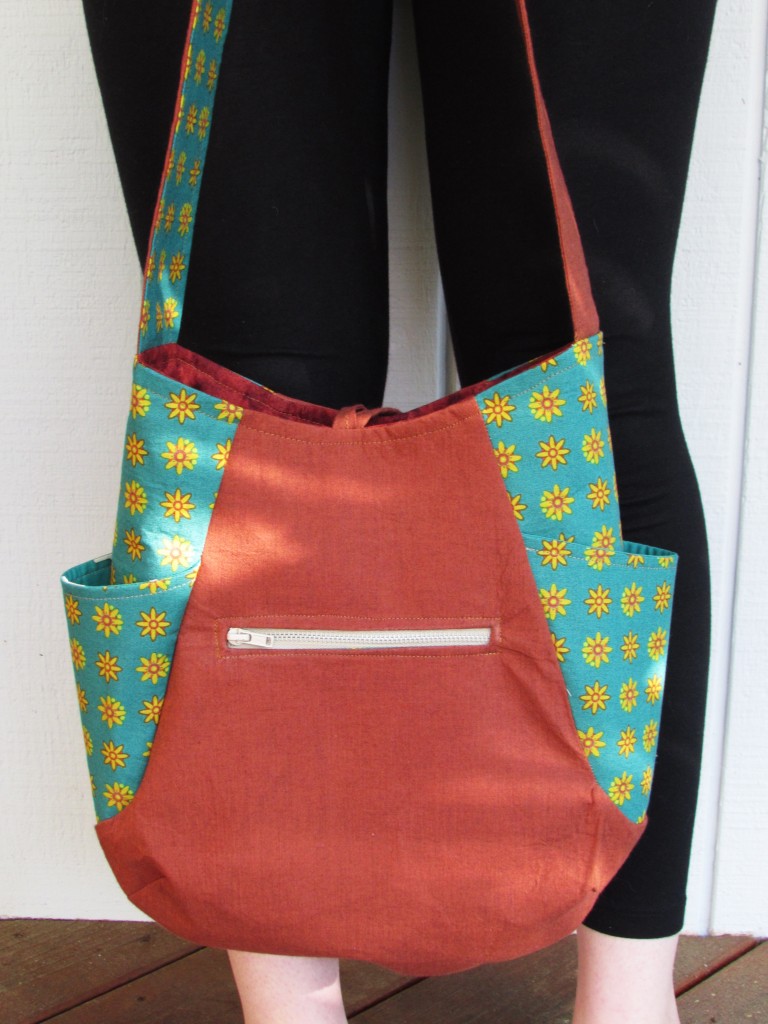 As before, I put in a clip to hold my keys and a slip pocket with velcro closure on the inside of the bag.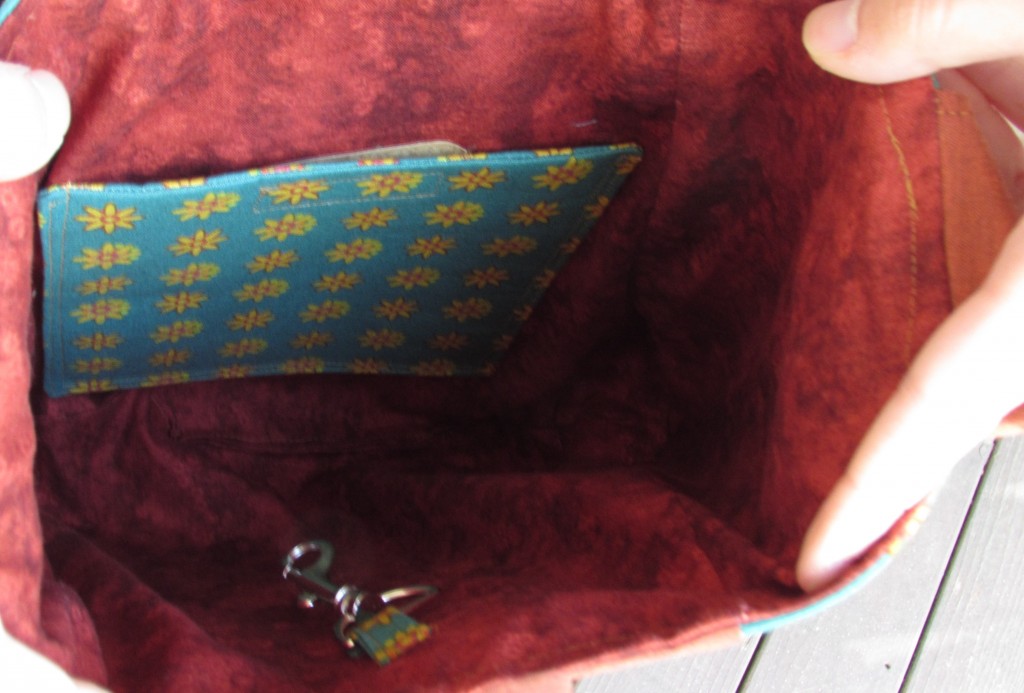 I had two scraps of Allison Glass that worked for the lining of the exterior pockets and even though no one will see it, it makes me happy! Love it when the small scraps are usable and it adds a bit of interest to the purse.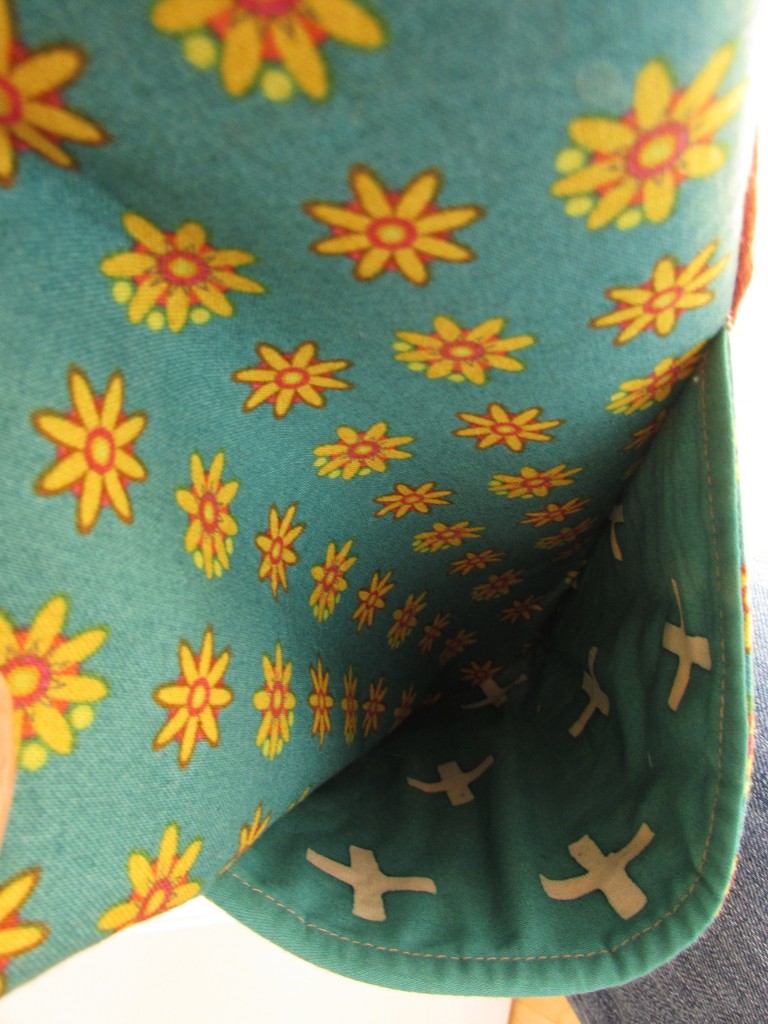 I have a bit of a purse addiction and this is going to be a perfect addition to my collection!
Linking to the usuals which can be found at the top of the page, under Link Ups.
If you are looking for classes or patterns to get you going on making a tote bag, check out Craftsy. Loads of classes and patterns to learn from!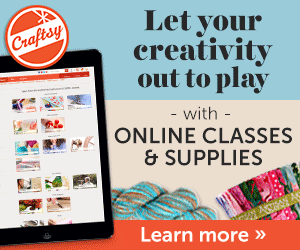 (This is an affiliate link, meaning if you click through and make a purchase, I will be paid a small amount in return.)