Hi All! Crazy busy here over on the western side of Washington state these days. There has been so much happening. Julia moved up here just a few weeks ago. My mom and dad were successful in selling their California house and just moved up here as well. The family has been working on helping them with unpacking which means no sewing time.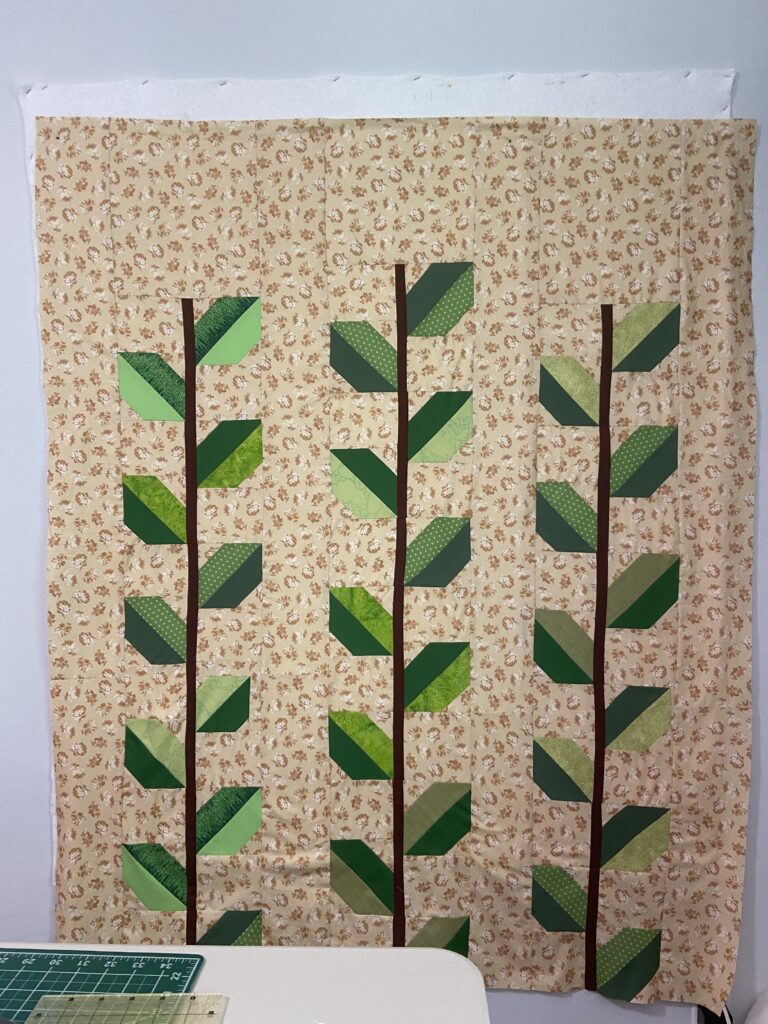 I did get some progress made on my quilt top before all of this began however. I am very happy with it. My plan is to use the Dresdens I made some time ago, as well as a few new ones, for the flowers. This is a time saver for me which is so helpful. Time is just not plentiful these days!!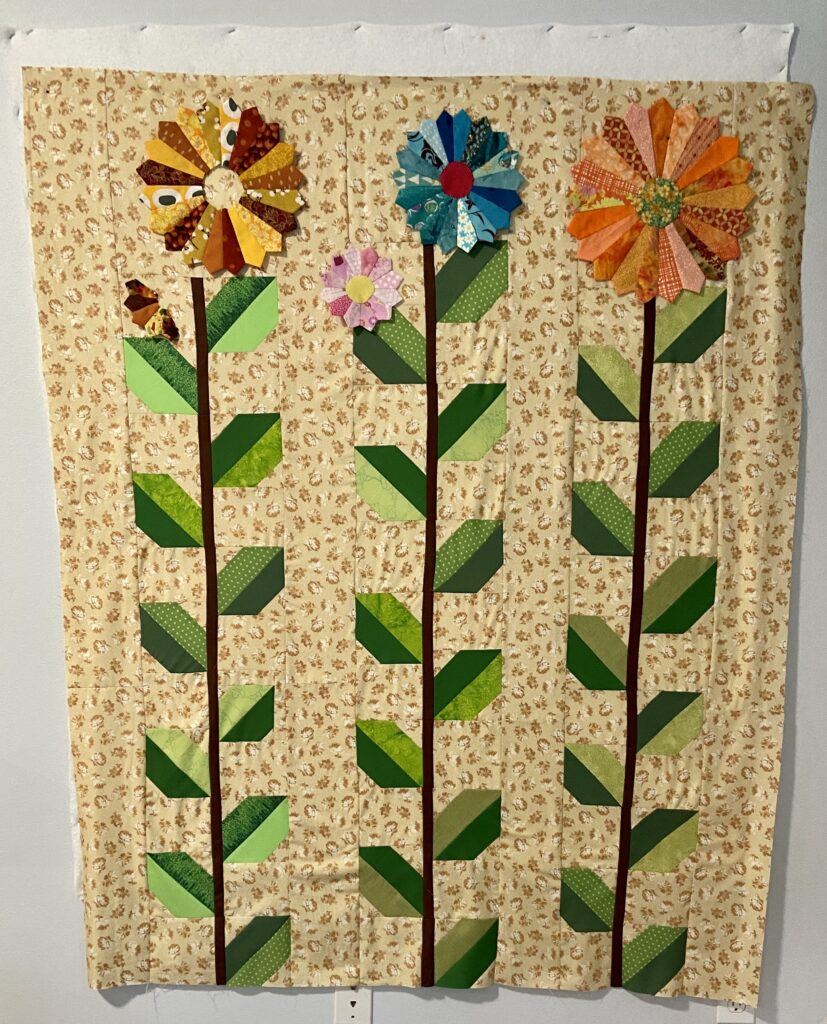 I am experimenting with the placement of the Dresdens. They won't be sitting right on top of the stem. If you look up on the left side, you'll see a partial Dresden. I want to put a cone shape center at the top so it looks like a partial bloom. (Does that make sense)? I am loving how this is coming together. I borrowed some bias tape makers from my sister and will make stems with it. I want them to be narrower than the stems I made for the leaves. I may use a few slightly different fabrics to add some variety to the flowers.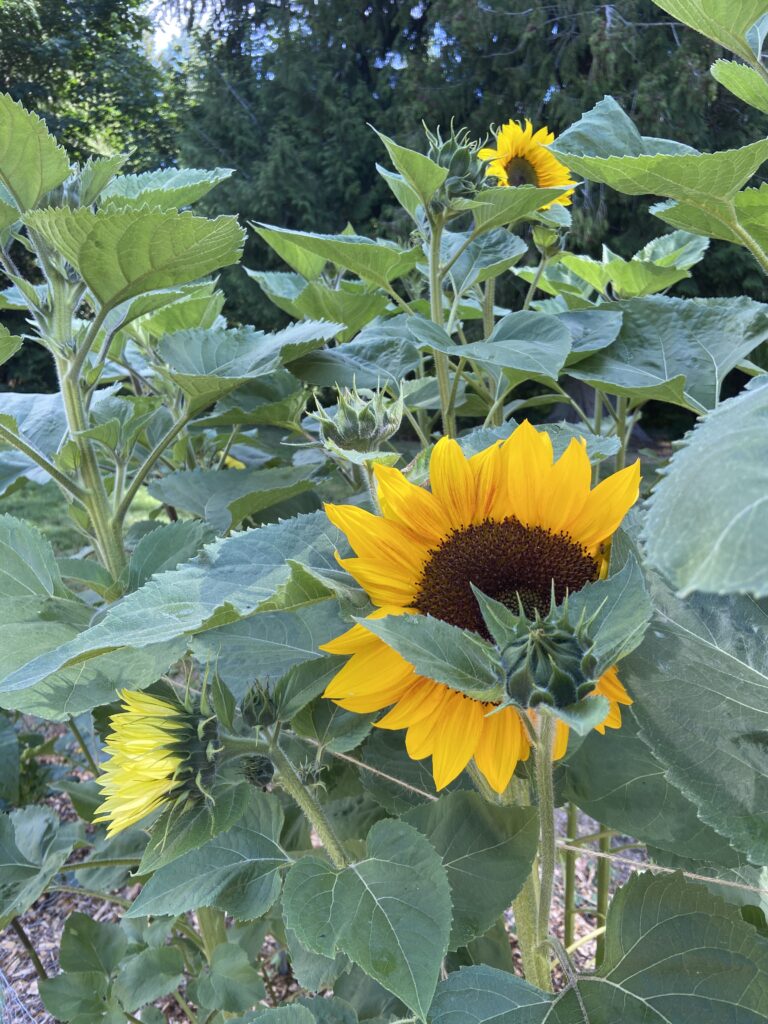 These are sunflowers Ray and I planted in our backyard this year. They are blooming profusely. My favorite flowers by far are sunflowers and peonies. Anyway, see the pale yellow, partially open blossom? That is what I am trying for with the small, partial Dresden. In another week or so I should have the Dresden's finished and will be able to baste the quilt.
OK – time to see some quilt tops!! Remember we will be giving away a number of quilt patterns for entrants in this week's link up. If you don't know how to link up or just want me to share a photo of your quilt top, please email it to me. Can't wait to see what the quilts are looking like at this point! Thanks so much for participating in the 2023 Positivity QAL!!!
Linking up with Oh Scrap!