This post serves as my second entry to the Blogger's Quilt Festival hosted by Amy's Creative Side. The requirements are that we write a new post to share each entry (blogger's can enter two separate categories).  I am entering my Scrappy Row quilt in the Home Machine Quilted category.
I made this row quilt by following along with the Classic Stitches BOM, hosted by Mari at Academic Quilter throughout 2015 (great tutorials for each row are available on her blog). I spent a great deal of time quilting it at the beginning of 2016. I decided I would quilt each row with a different motif. Here are a few examples.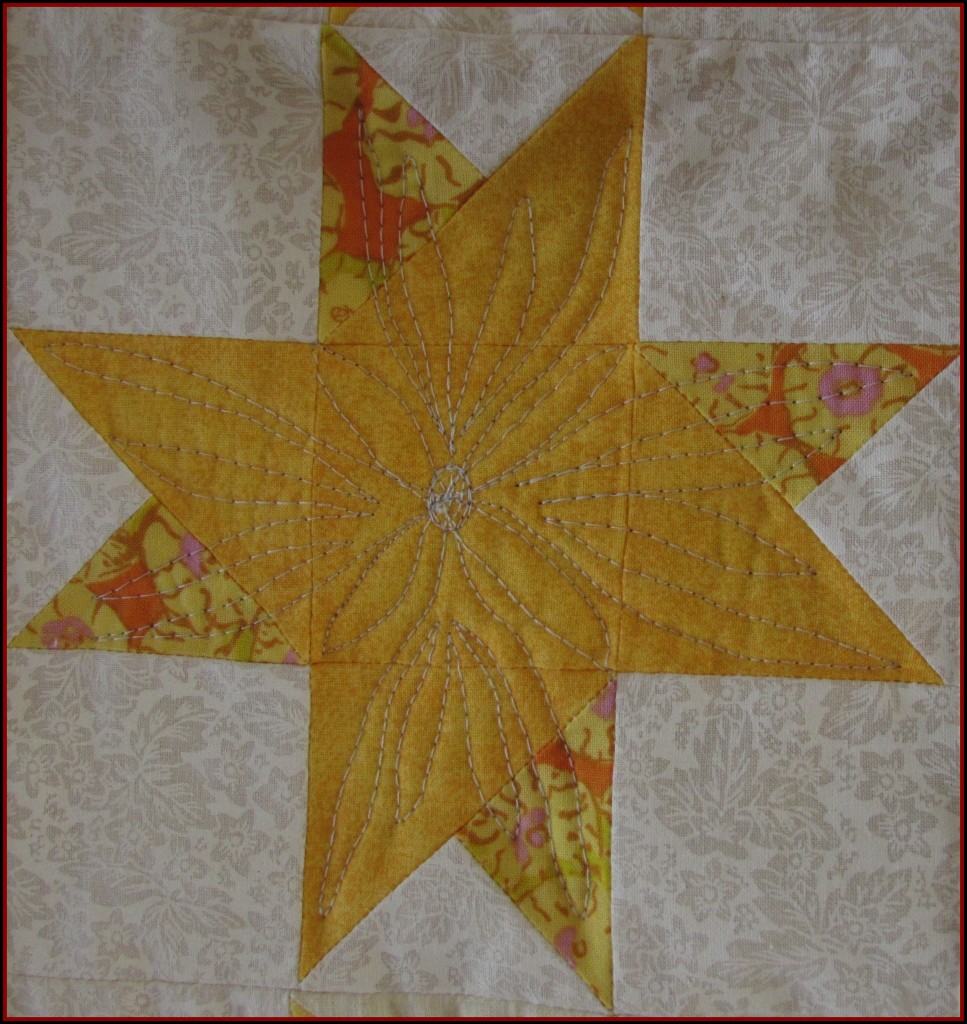 For the yellow stars, I used a large flower that extended into the points of the star.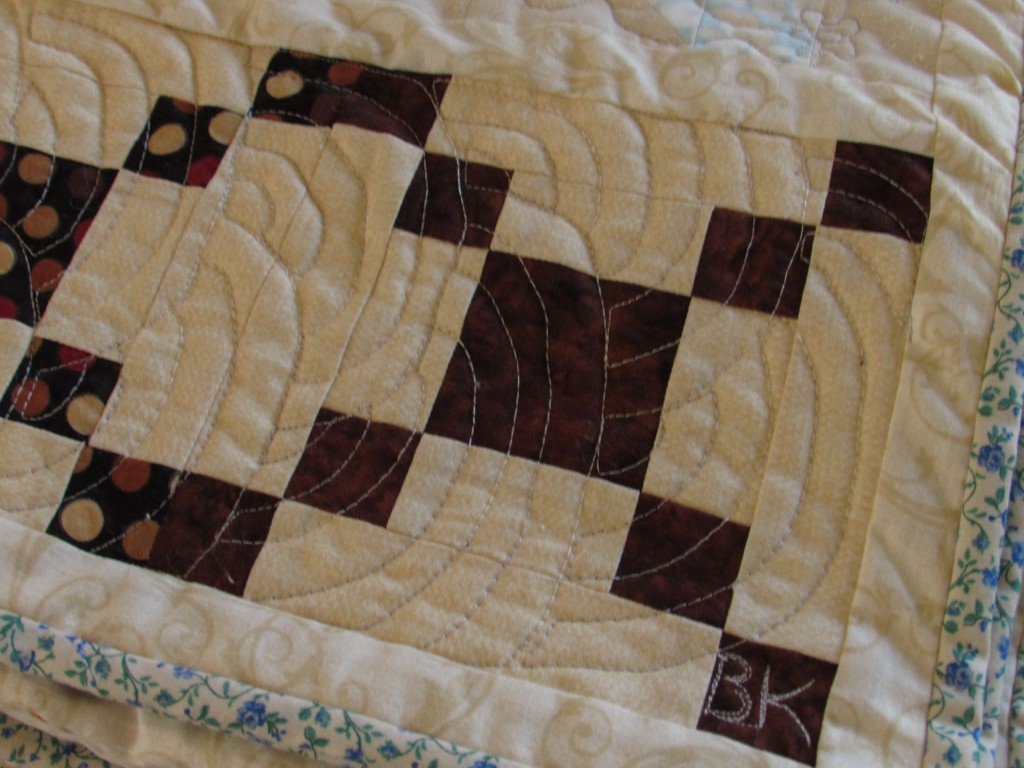 The brown Pennsylvania blocks are sporting Baptist Fans and my initials down in the corner.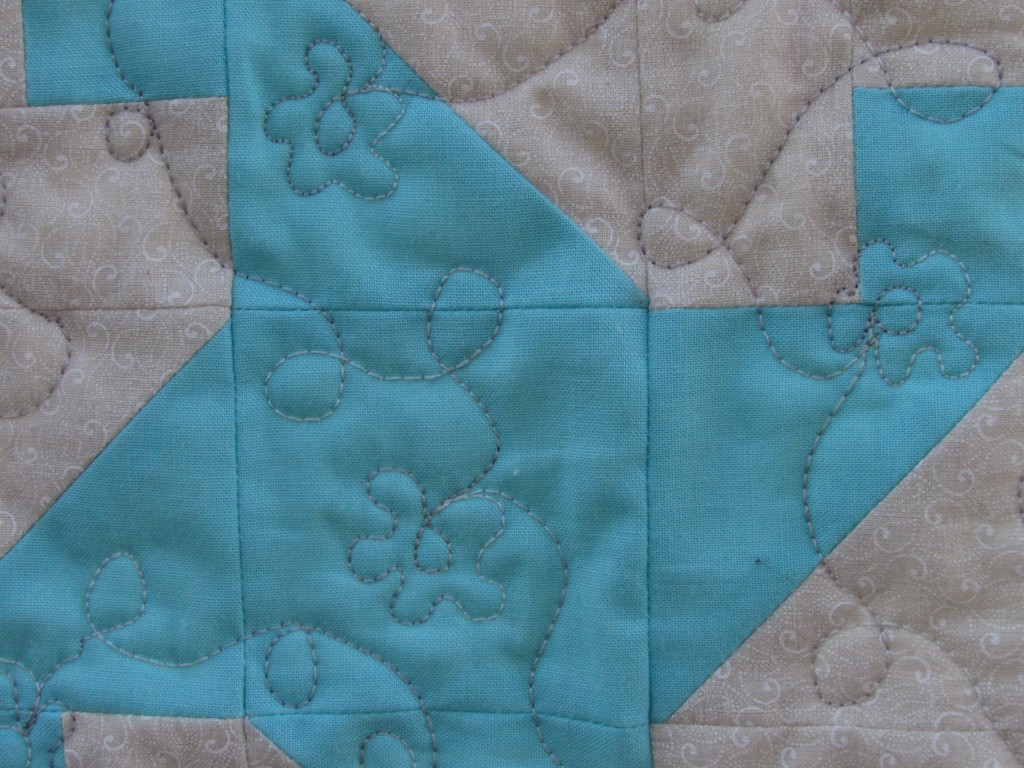 The blue waterwheel blocks have a flow of meandering loops and flowers.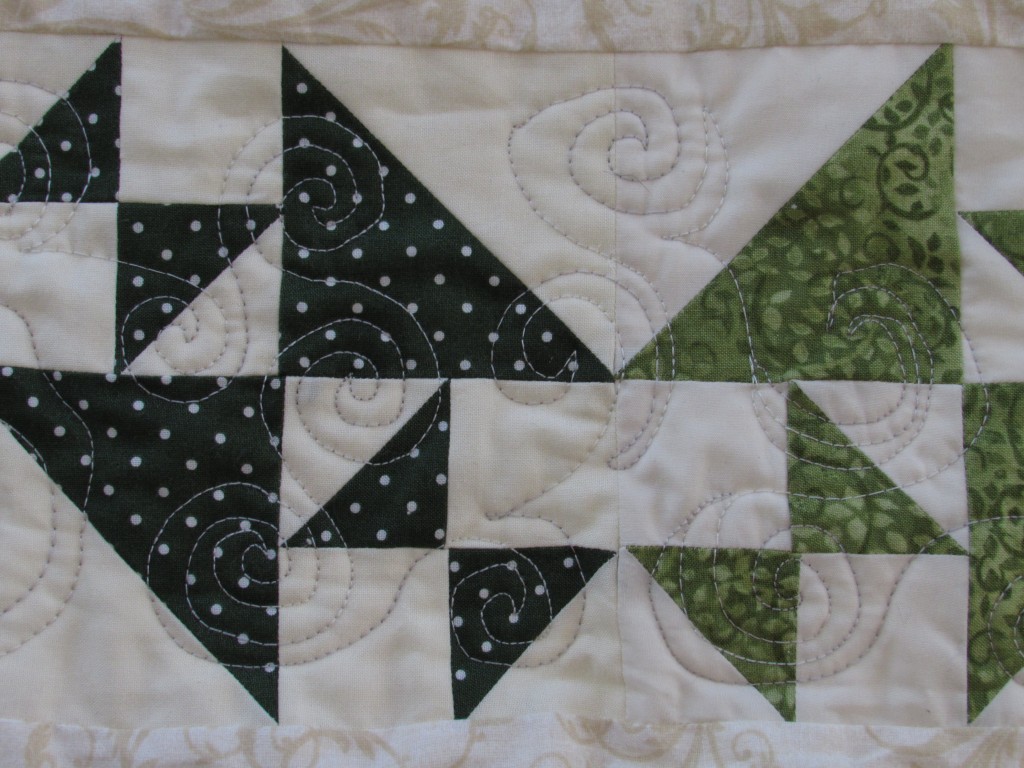 The green row of Crosses & Losses blocks is quilted with a spiral motif.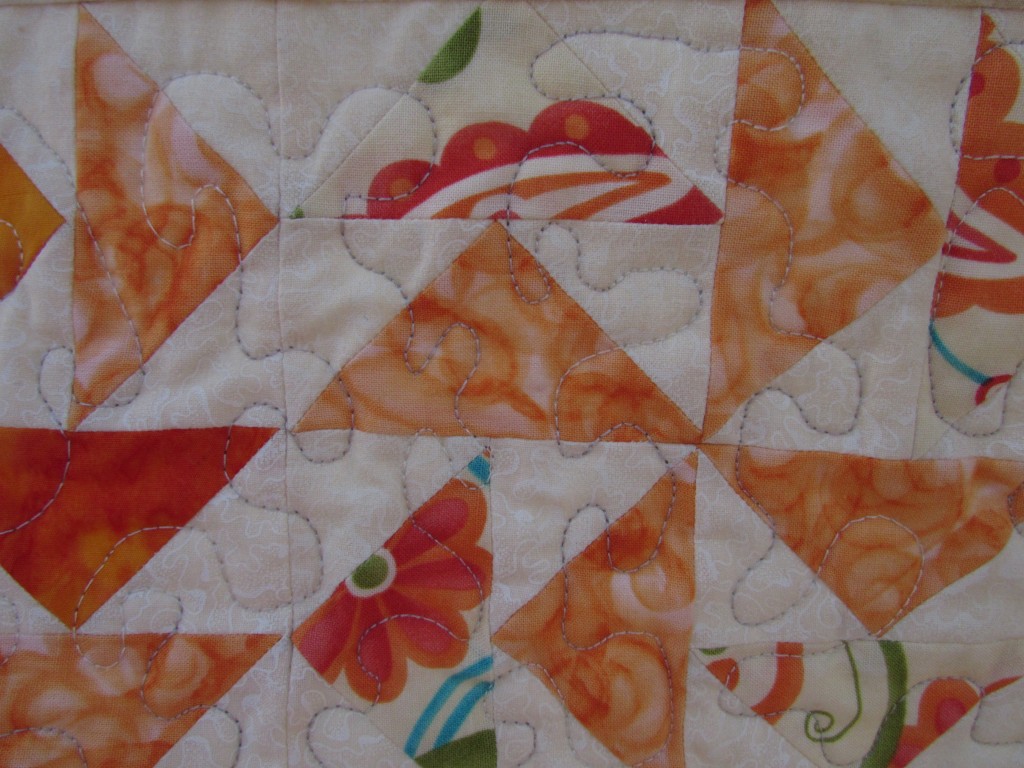 These Dutchman's Puzzle blocks are my favorite row. I did a tight stipple here as the row wasn't entirely flat and required a lot of quilting to tame it down.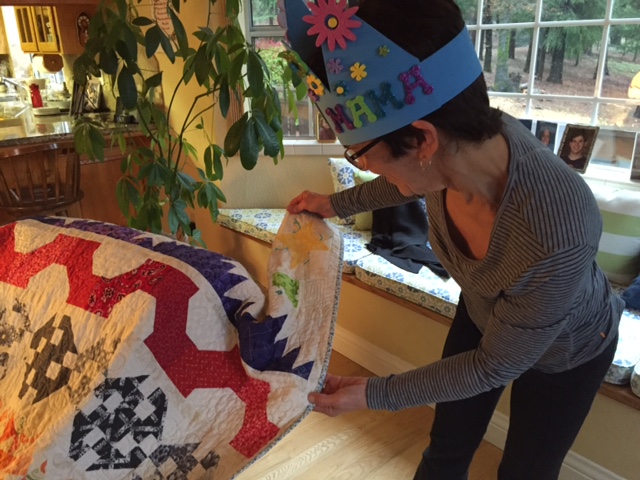 This quilt was gifted to my sister Tina (the one sporting her birthday crown!)  for her 60th birthday. It was very fun to make and even more rewarding to give!
I hope you will pop over to Amy's to check out the entries in the Quilt Festival. She hosts this event each fall and I have come to look forward to it – lots of inspiration and always one or two new bloggers to befriend. This year is the first time I have entered though. Voting begins Sunday the 25th!