It is likely that you all have been seeing the posts about the Blogger's Quilt Festival that is currently going on at Amy's Creative Side.  This event is such a great source of inspiration. All kinds of quilt bloggers link up their favorite projects within the categories that Amy had set up (e.g. large quilt, small quilt, original design, art quilt, scrappy quilt, etc)  I have not participated before but have enjoyed looking at the work of so many talented quilters.  Viewers can vote for their favorites in each category and prizes are generously awarded. There are also some prizes awarded in a drawing of all those who enter.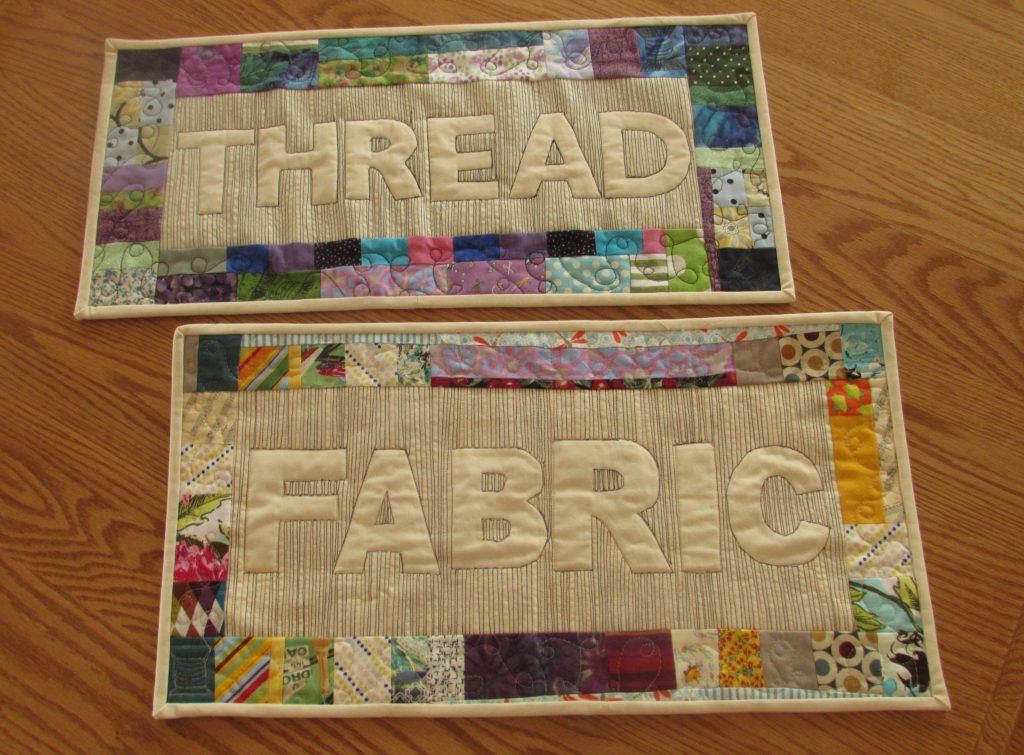 This year I am going to enter my THREAD quilt in the mini quilt category. You might remember this project because it was quite recent. If you are new to the blog and want more details, click here. I made a set of two that hang in my sewing room but only THREAD is being entered. I just love seeing both of them together though!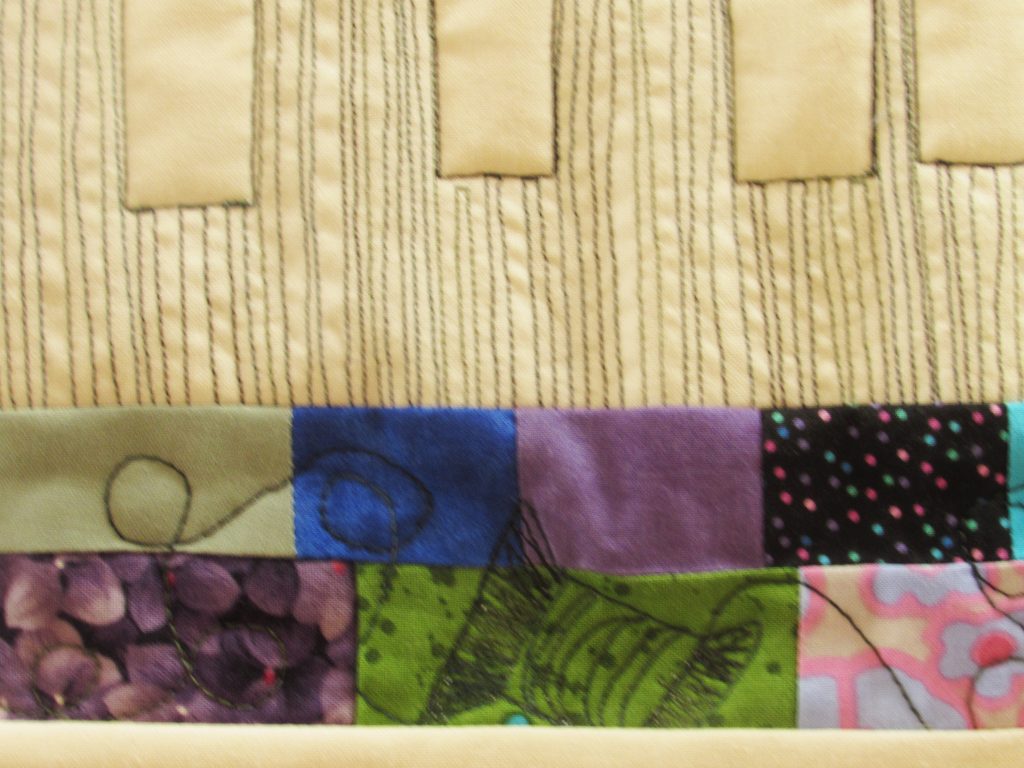 I had so much fun quilting this. There are a few spools incorporated into the border quilting.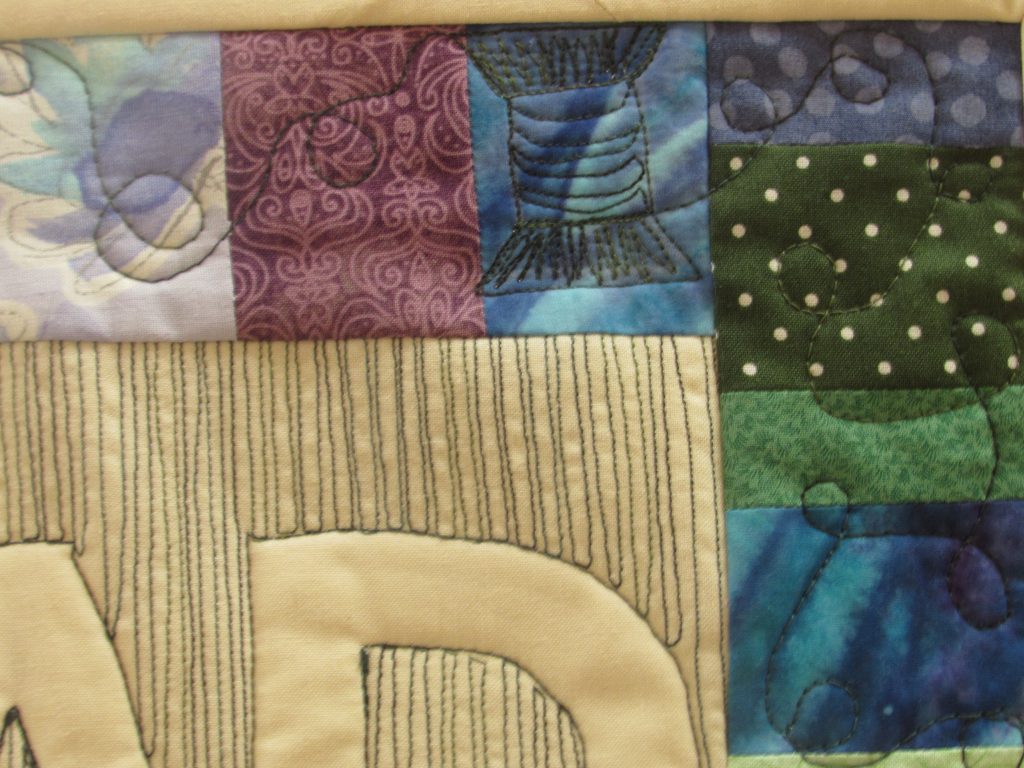 If you are interested in trying to make one for your sewing room, I have a tutorial written up for you. It is a very simple process to relief quilt the word on the center. Of course you could swap the word out for anything. QUILT, CREATE, IMAGINE – any of those would be fantastic.
I hope you will check out the entries over at Amy's. If you are interested, there are a few more days where the festival is open for bloggers to link to. Voting doesn't open until Sunday, the 25th.  It is worth popping over to Amy's — there are so many wonderful quilts to ooh and ahh over. Have fun!!