This weekend I had the opportunity to go to a small quilt show in the town of Georgetown, about an hour drive from home. The Georgetown quilt guild is small with about 30 members. They put on a quilt show each year, which is no easy feat with a small group!  Last year the show was cancelled at the last minute because it was very smokey in the area, due to a wildfire. Their show is held in the park which makes for a really nice morning.
This year the show featured  Lynn Wilder,  of Sew'n Wild Oaks.  She is a talented pattern designer and teacher that lives in Northern California. She has a book out on ways to simplify quilt math and was doing short demos throughout the day.
This year's opportunity quilt for the guild was made with Wilder's Toyland pattern. It was an adorable holiday quilt to raffle off. Funds from their annual raffle go to the Volunteer Fire Department, a wonderful cause. There were a number of quilts that guild members had made using this pattern and it was fun to see each quilter's interpretation and color choice.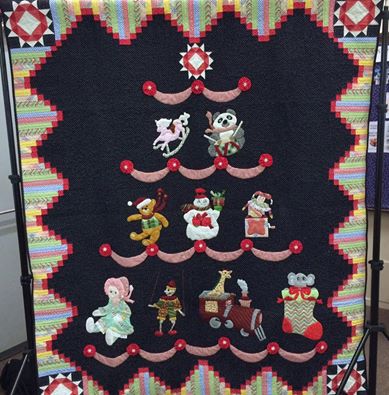 The show is not juried but visitors do vote for their favorites. Here are two of mine. This sunflower is a mini but I loved it. I took a close shot to save for inspiration.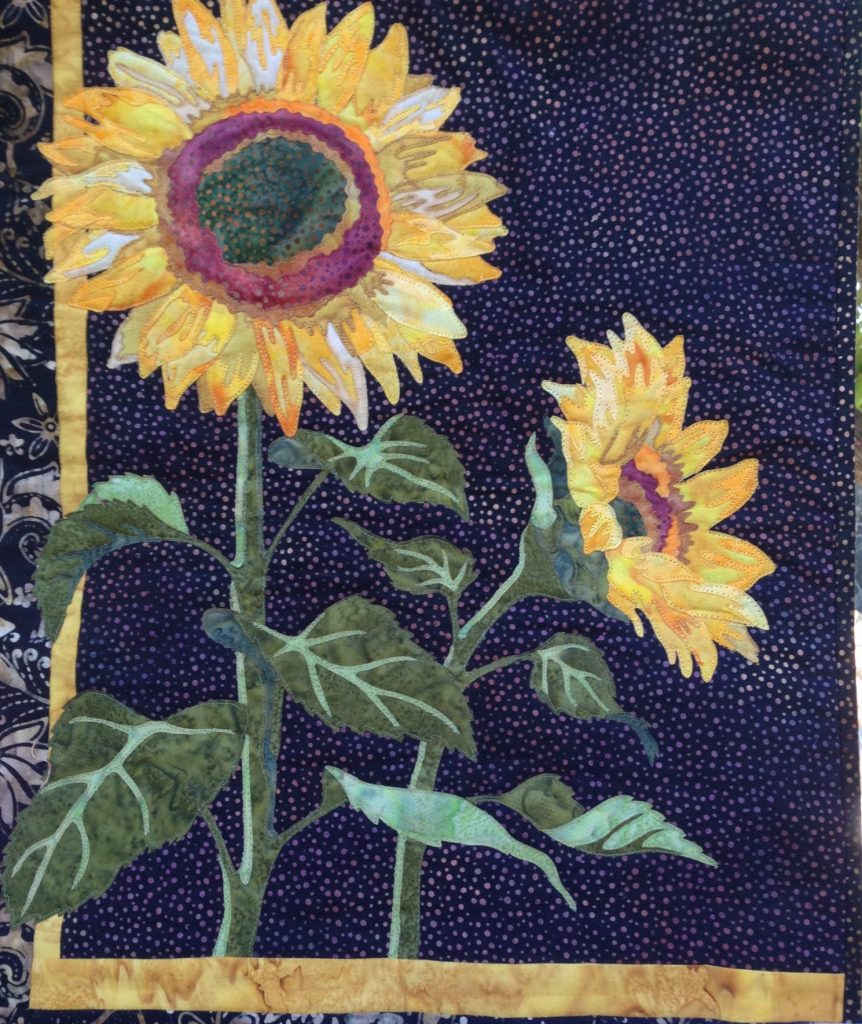 I am a huge fan of barn quilts and this interpretation caught my eye.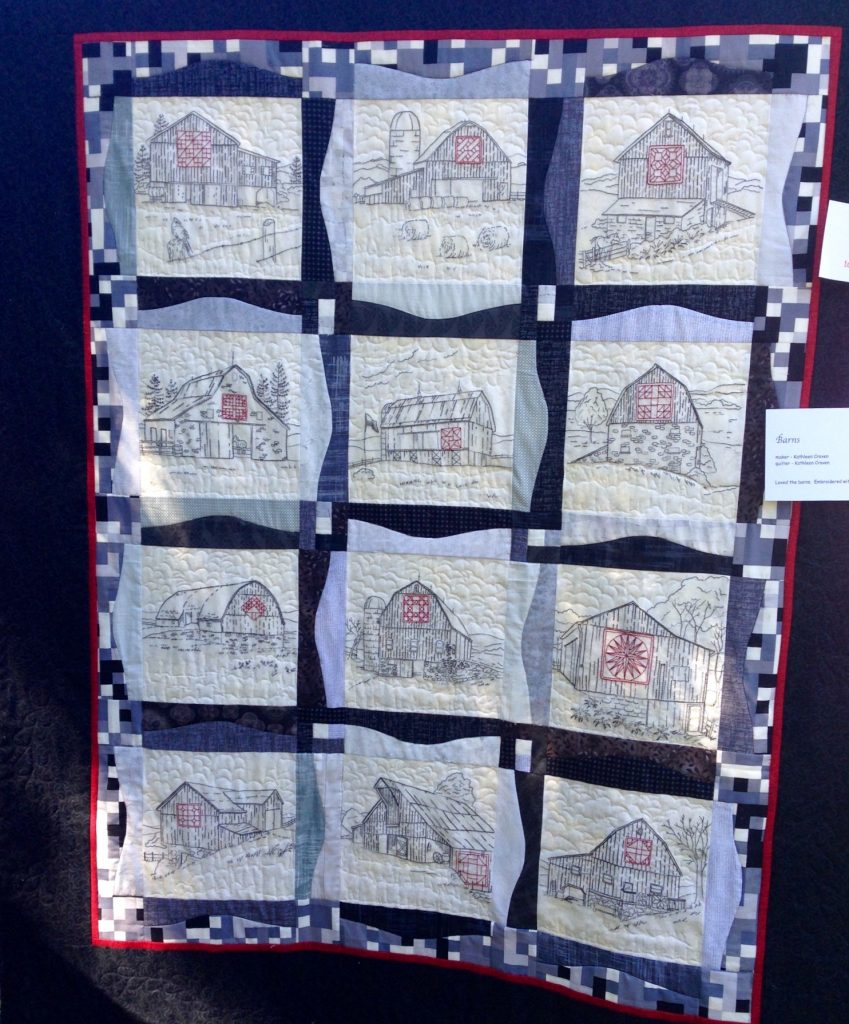 Each block was embroidered and the stitches were lovely. Very precise. Love the way she used the FMQ in the background to show clouds or to define the ground.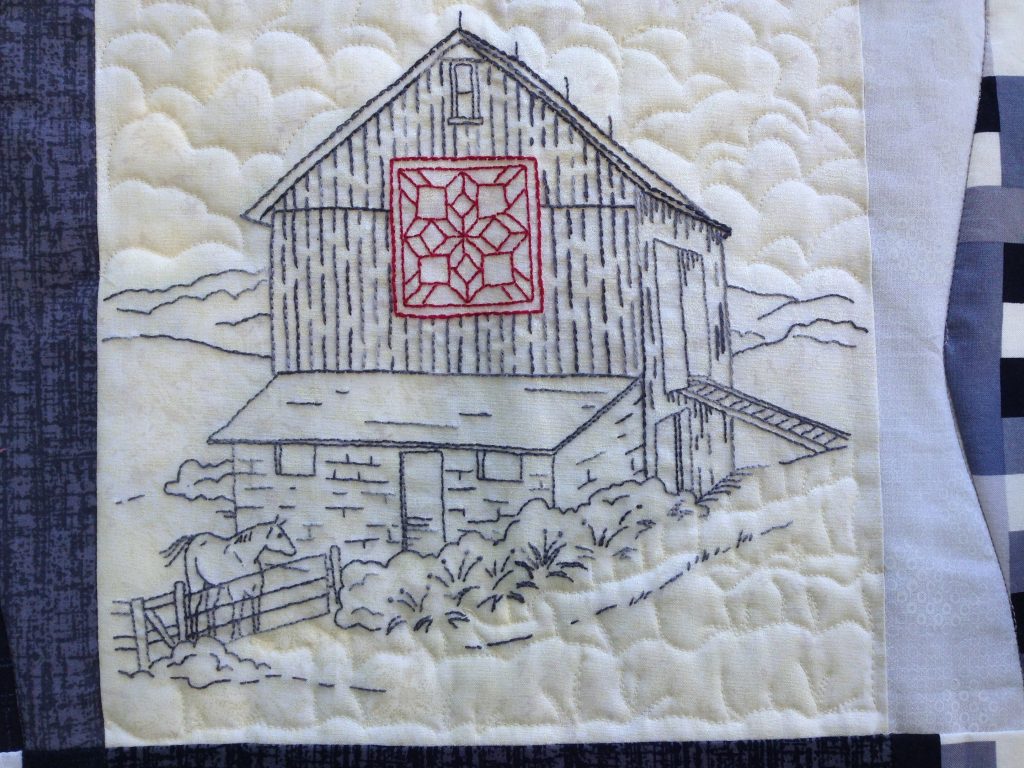 What would a quilt show be without a fun table full of fabric to rummage through? I did my fair share, you know, to support their volunteer fire department.
There was a fun assortment of Christmas fabric that I plan to use to make more reusable gift bags. I have done this for the past two years and love getting away from so much paper at the holidays.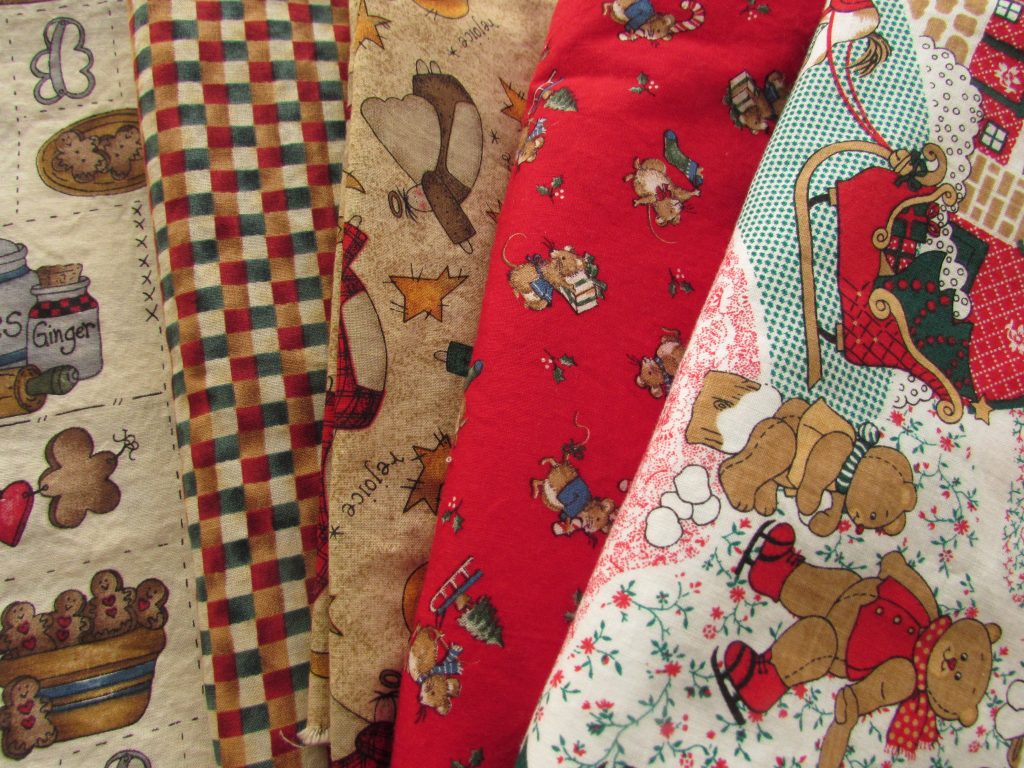 These two prints are just pretty. Especially the green and brown fabric on the left.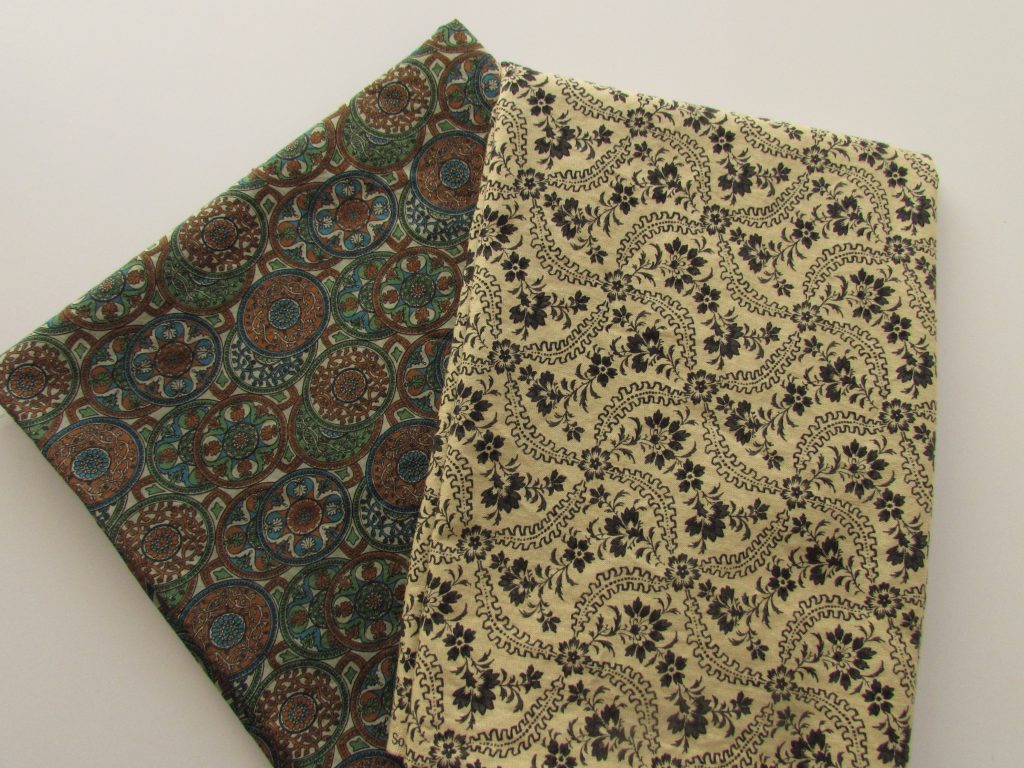 I found a book on the symbolism of quilts used during the Underground Railroad era. I picked that up as well and read most of it yesterday. I love learning about the meanings behind the blocks. There are a lot of patterns and instructions for making a sampler quilt with the blocks in the book and while I am not sure if that will happen, reading about the history is very interesting.
This week I need to set all of this aside to work on product for my Etsy shop. I did a bit of sewing yesterday but today I plan to devote the afternoon to it. Julia has a group of girls coming over this afternoon to work on a project and this is a great way to stay out of their way. Have a great week everyone!  Linking to day with Main Crush Monday and Sunday Stash (albeit one day late!!) Links above under the Link Ups tab!