Remember this little orphan block that I scored at a thrift store a couple of weeks ago?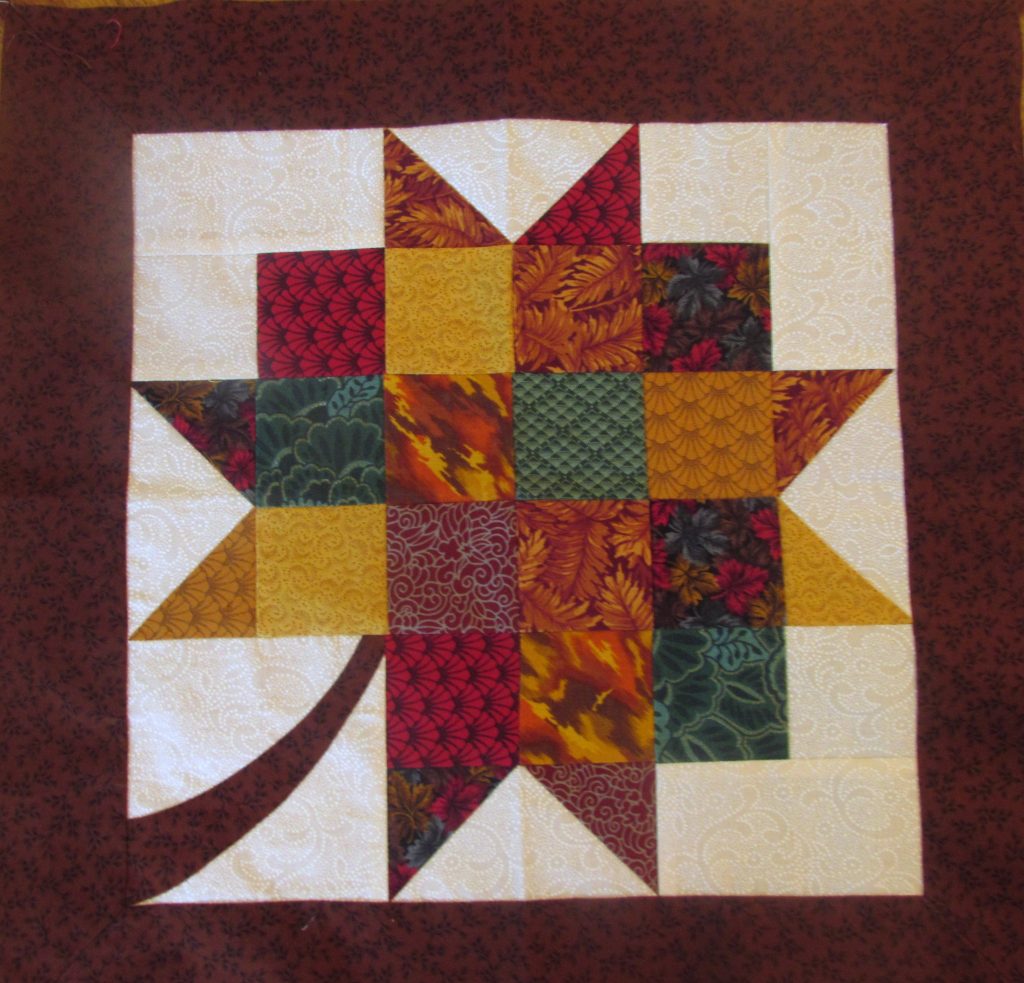 I spent a fun afternoon quilting it up. I used a rust colored thread for the main leaf portion and quilted it with a tiny stipple. These little stitches look so darn cute.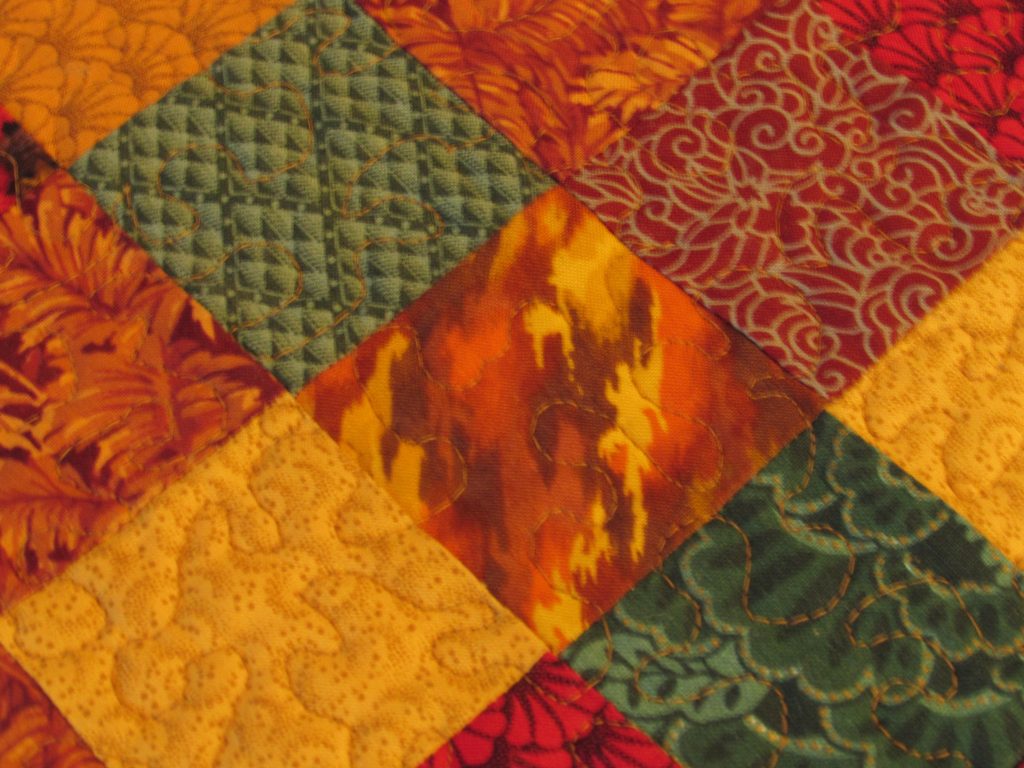 For the white background, I pebbled away for about one-half hour and filled it up. Sometimes it is so satisfying to work on a quick project. When I first started to pebble the white portion, I quickly remembered that I don't really like to FMQ pebble patterns and thought  I would regret it. But with such a tiny project it didn't really matter. I was done before I could even get annoyed with the tedium.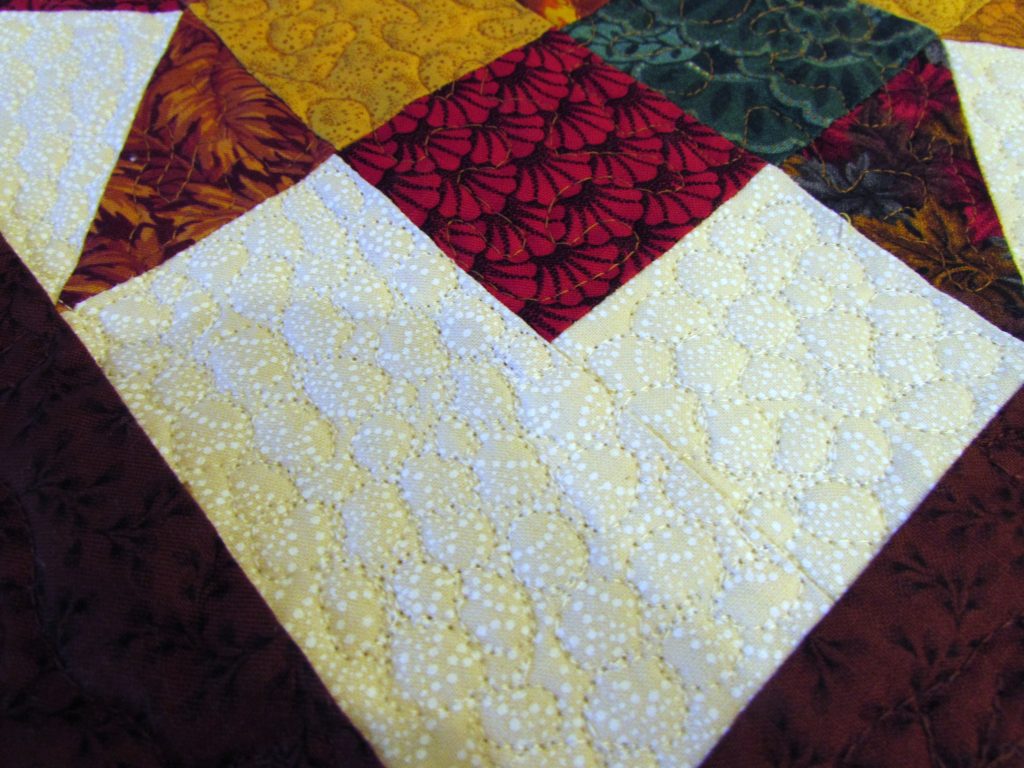 For the border I quilted little leaves and berries but it is nearly impossible to see because the thread matches too well. It was good practice but really, I have to look very closely to see it. Kind of funny.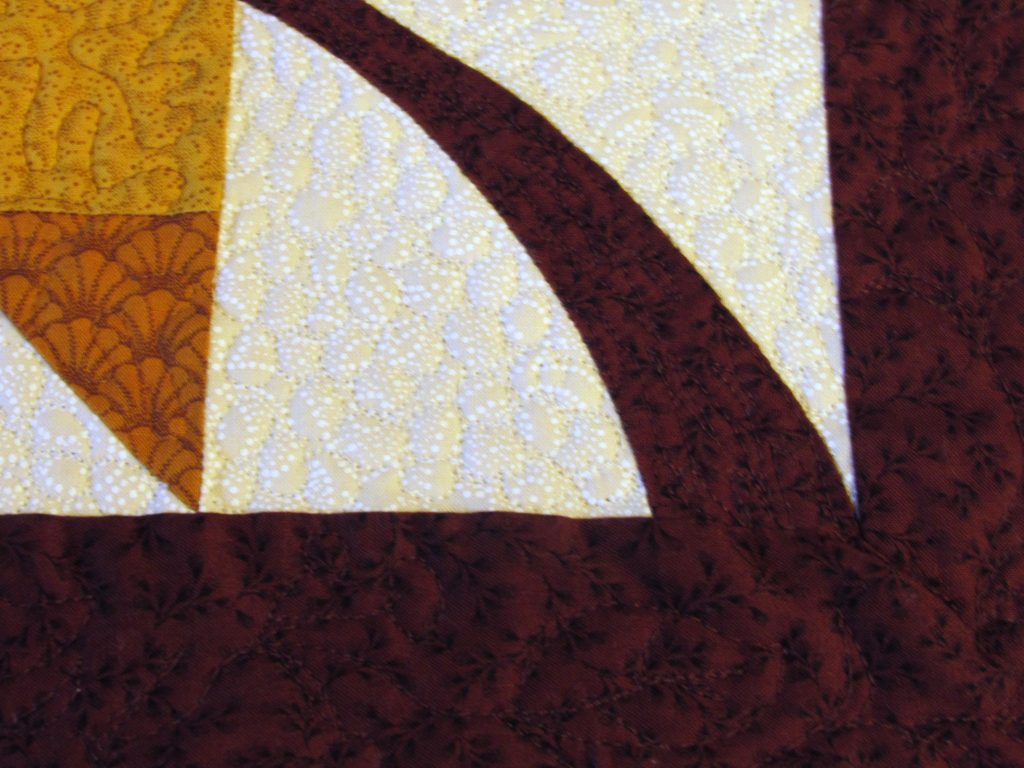 The dusty green binding wraps it all up into a sweet little mini. Perfect for fall.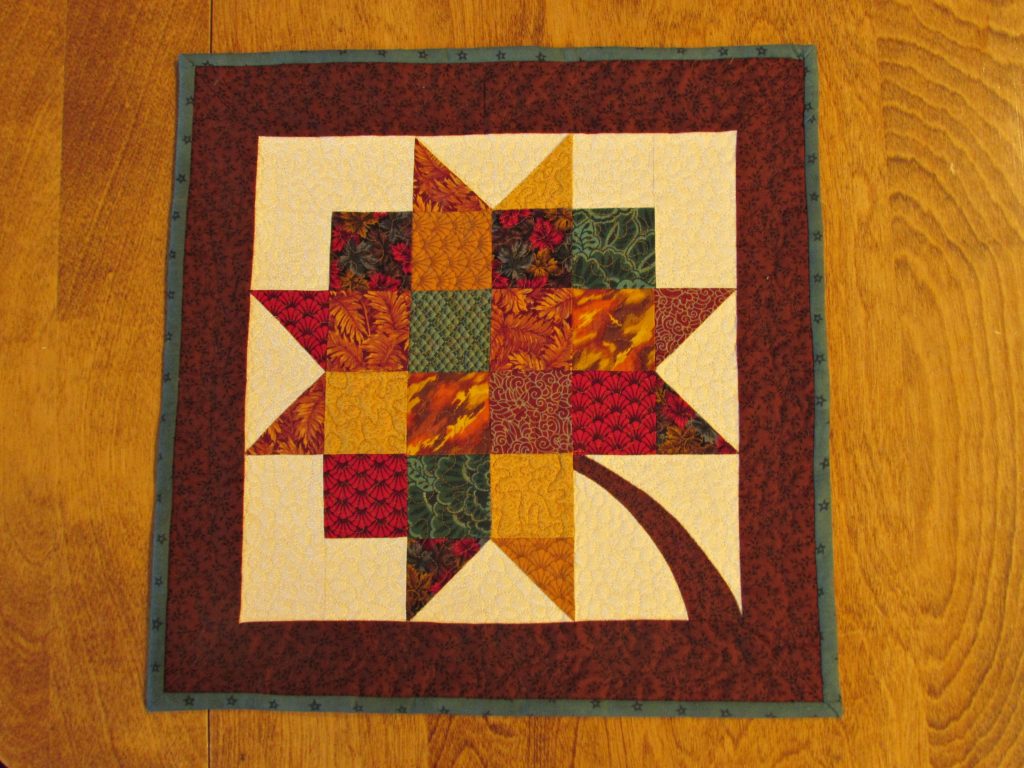 Now that we are approaching fall, I need to start getting my Etsy shop stocked for the holidays. The Chemex cozies that I make are definitely my best seller around Christmas which means I need to get busy. Yesterday I cut fabric for five covers.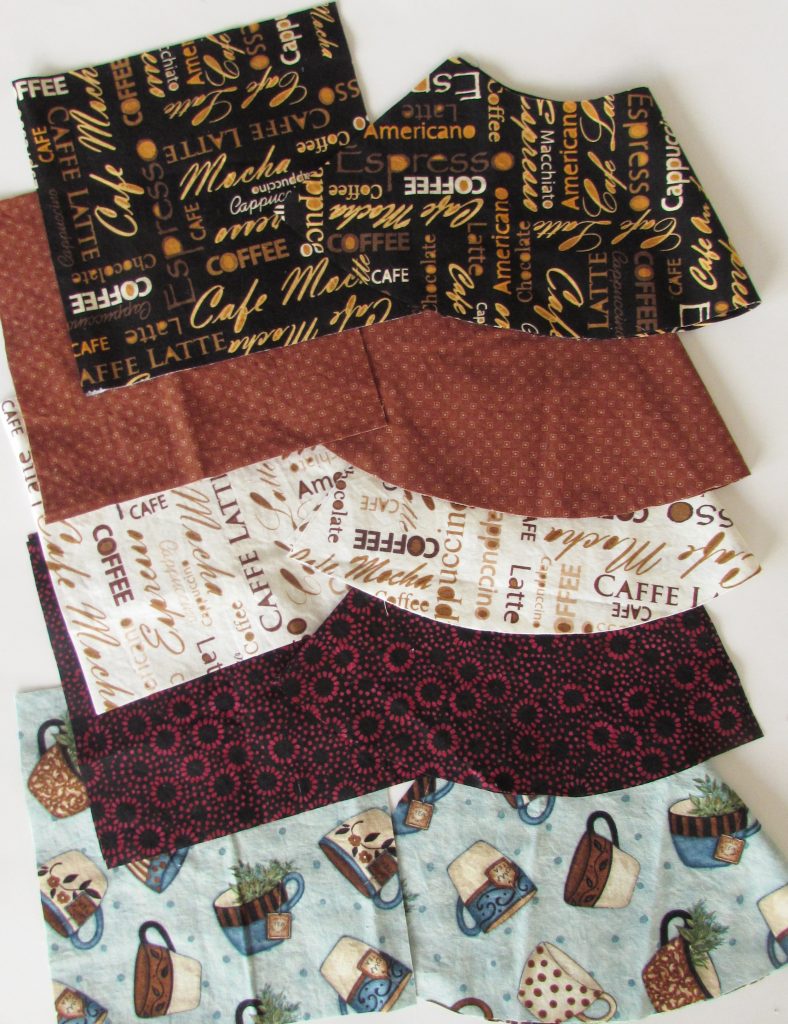 Selecting the fabrics is fun but also a bit of a challenge. Looking back at what has sold well over the past two years, the favorites are definitely gray, blue, black, and red tones. Also, the two fabrics with the coffee theme text prints (in cream or black) are usually good sellers. These are the last two I could cut from that fabric so I need to purchase more of it.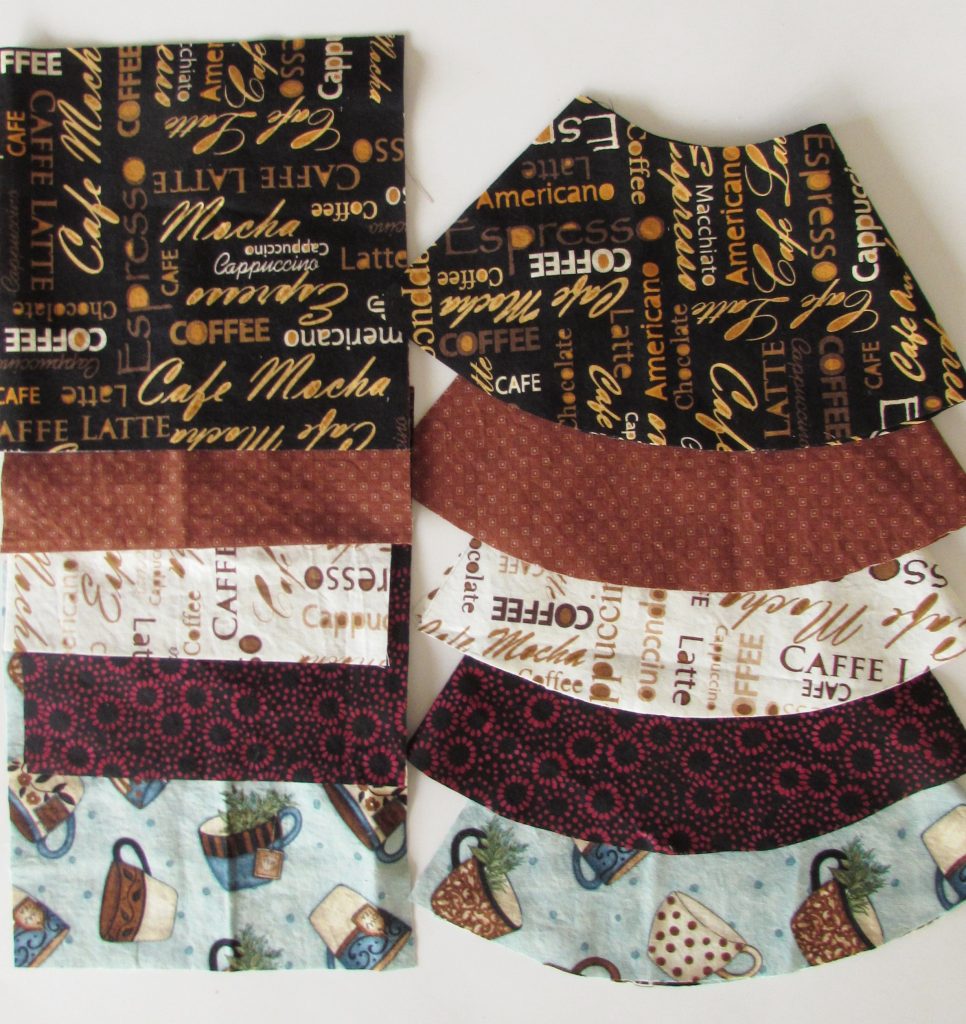 I love to make a few with novelty fabric. I have done some with bicycles for coffee drinking cyclists and another one with Marvel comics on it which made someone very happy. Last Christmas I had a custom order for a cozy made with Star Wars fabric. I am debating making a few fun ones like this but choosing a theme is hard, kind of a guess as to what will sell –  if you have any suggestions, please feel free. I truly love your input. For now, these will get me off to a good start.
Have a wonderful weekend everyone! Remember, I am hosting Handmade Halloween on October 4th!! Link up any blog posts, new or old, that are related to Halloween – costumes, decorations, quilts, even fun recipes. Let's make it a fun round up of all things Halloween! I will tell you that I have had some really nice prizes offered in support of this party. Go write a post and come back and link it up. This will throw your name in the draw – maybe for a win!  See you then.
Linking up today with the best of the best. See the top of the page, under Link Ups.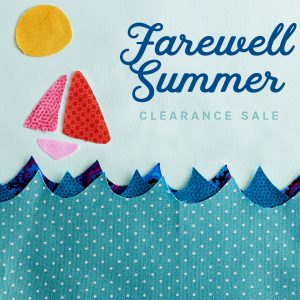 This is a good weekend to shop Craftsy! They have some great discounts on kits and supplies for their End of Summer Clearance. Take a look. This sale runs through Sunday night, 9/18/16.
(I am a Craftsy affiliate.)