Look another little quilt headed to Jack's Basket! As a result of my cleaning efforts in the sewing room, I put some scrappy nine patch blocks together that had been sitting in a pile for quite some time. It felt so nice to use up the blocks and make this sweet little quilt.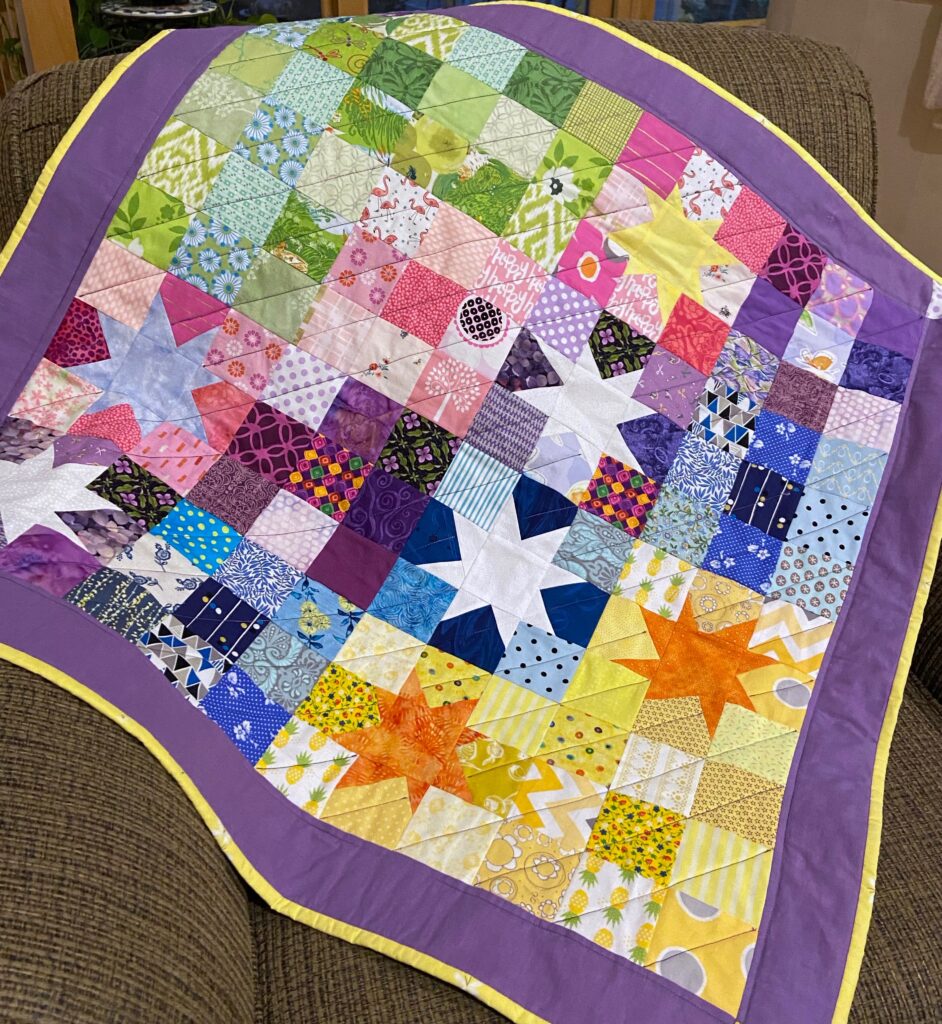 It is so bright and cheerful. I quilted straight lines on the diagonal. At first I was stitching across the wonky stars but it looked funny so I took that out. I think the stars look best without any quilting. The lines were just freehand with the corners of each square guiding me. Because the quilting is very light, the quilt has a cozy drape to it.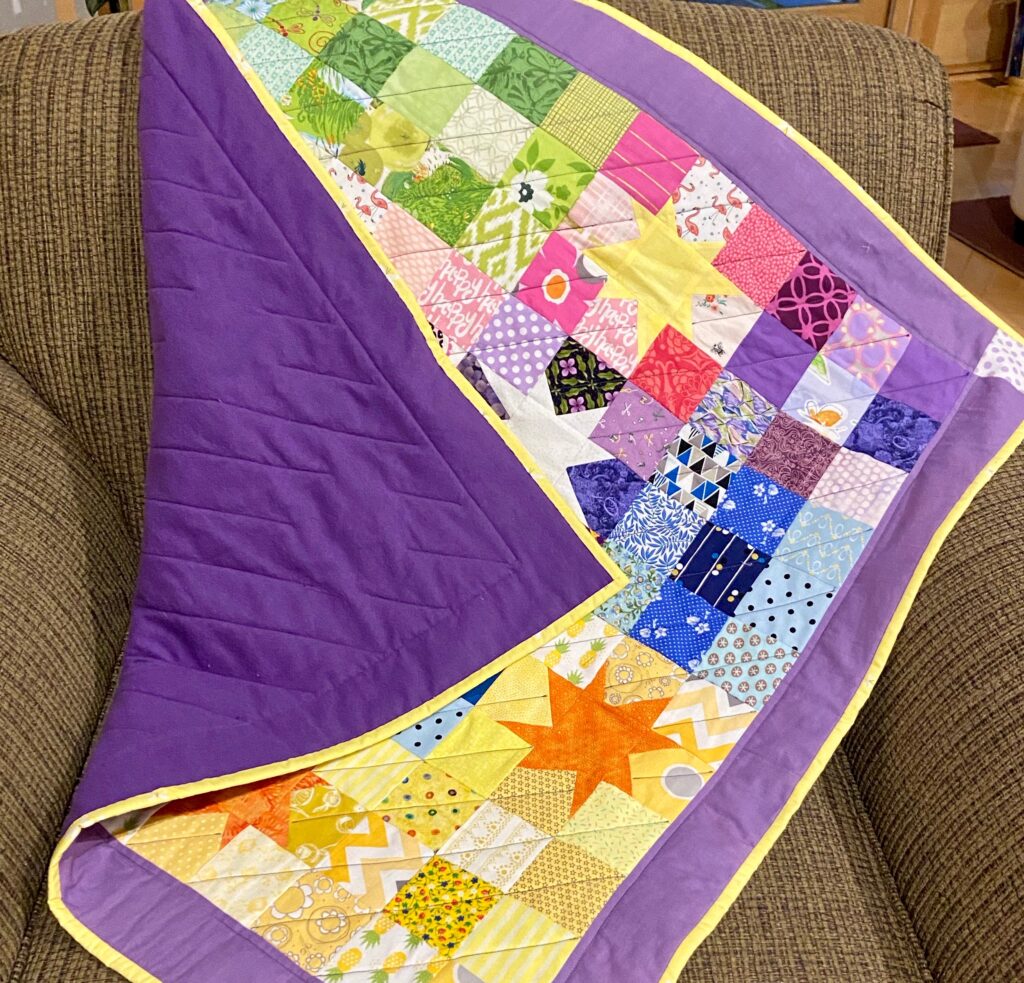 Purple flannel on the back makes for a soft, cuddly quilt. For the binding, I used a bit of a yellow print from an older line by Jeni Baker, back when she was designing for Art Gallery Fabric. I even had the right size scrap of batting for this. Isn't it great to use up some fabric that has been sitting for a while?
I had not yet mailed the You Are My Sunshine whole cloth quilt yet so both of these will go out together next week. I am not positive, but I think this is either the seventh or eighth quilt I have finished this year. Most of these were were made with flimsies that have been sitting which is super satisfying! Still another month to go this year. Will I have time to finish another quilt? Time will tell!