This has been a week spent in the car rather than my sewing room. Some months ago, I enrolled Julia in a class at our 'local' state university. They hold summer academy classes in a range of subjects for high school age kids. She wanted to take the Forensic Science class. This academy is very well done. She has a professor from the college and only 16 students are in each class. She has been working on extracting DNA from samples of blood and learning about how things are done at a crime scene. She loves the class. This girl loves her science.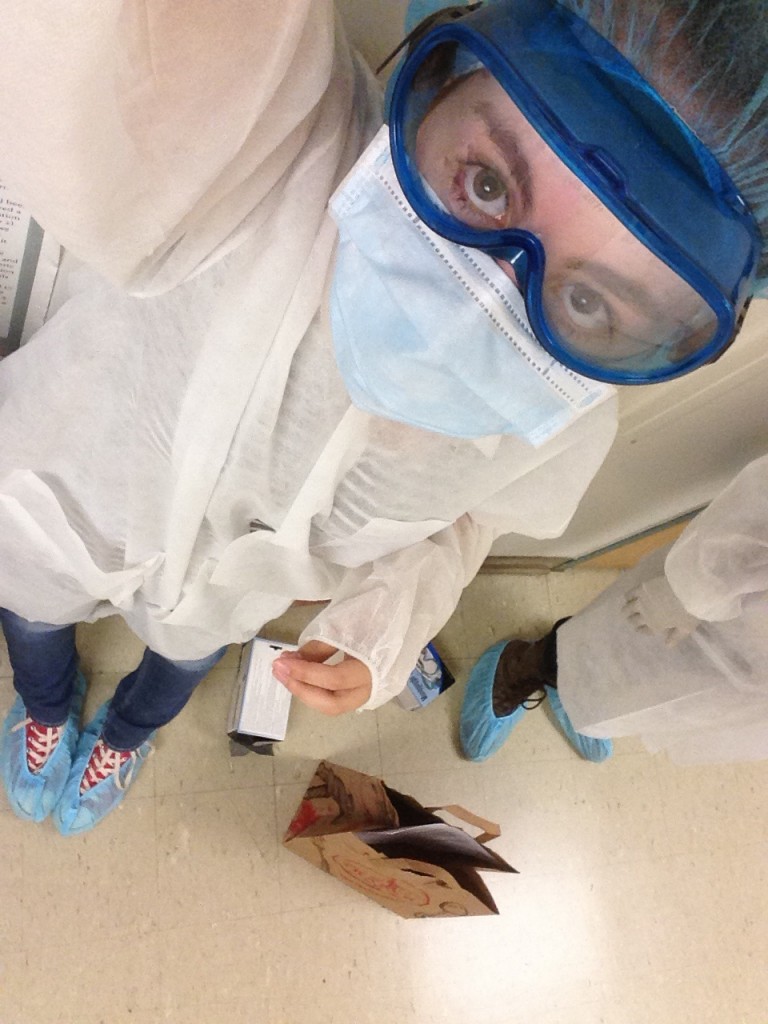 The university is about 1 and 1/4 hours from our house. Her class lets out at 5:00 which is, naturally, prime traffic time so the commute home is long and tedious. It has been worth it though to hear the stories of what she is working on. Choosing to live in the rural area that we do means driving your kiddos all over kingdom come in order to expose them to all the experiences a child needs.
We spent one night in a hotel near the university to avoid a couple of the drives. I brought my small sewing machine and set up shop for a day and an evening.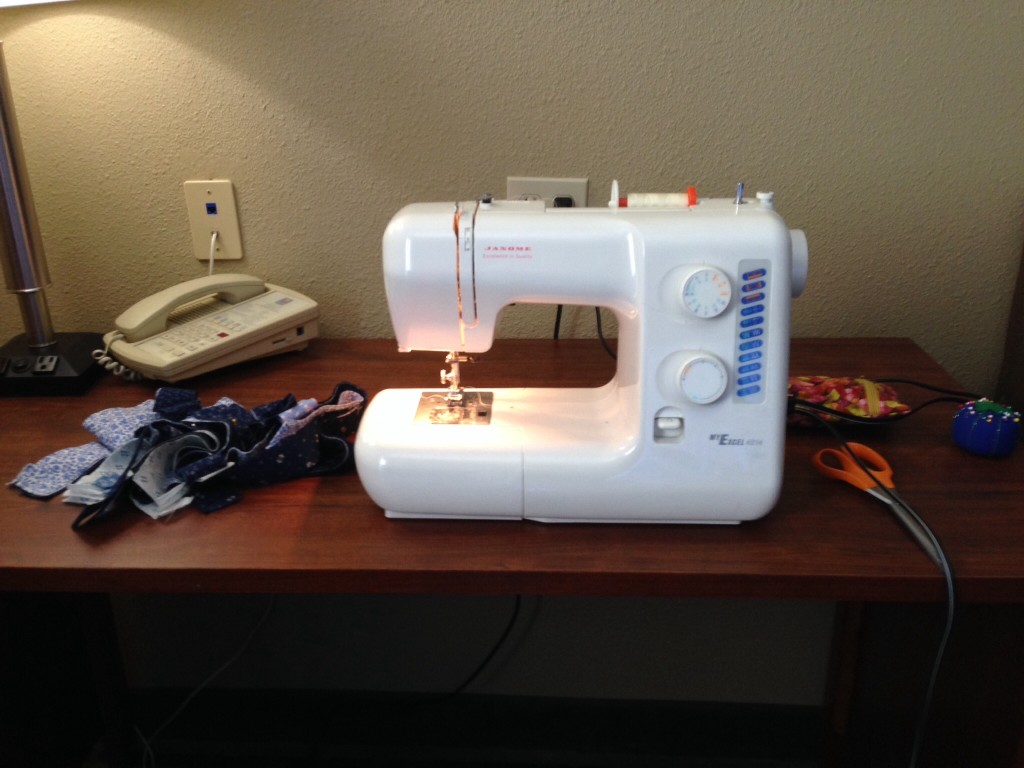 I made a bit of progress on a new project I am just starting. I am using some of the blue fabrics from the vintage collection that I posted about here.  I cut strips from the blue scraps and joined those in sets of three strips. Each stripset was then sub-cut into strips that are 1 and 3/4″ wide. Those strips were then joined to  make tiny 3″ nine patch blocks. The little nine patch blocks are the cutest. I will be combining those blocks with solid 3″ blocks into a larger, double nine patch to end up with a 9″ block. I have made about 25 of the baby blocks and need 100 so I am just getting started.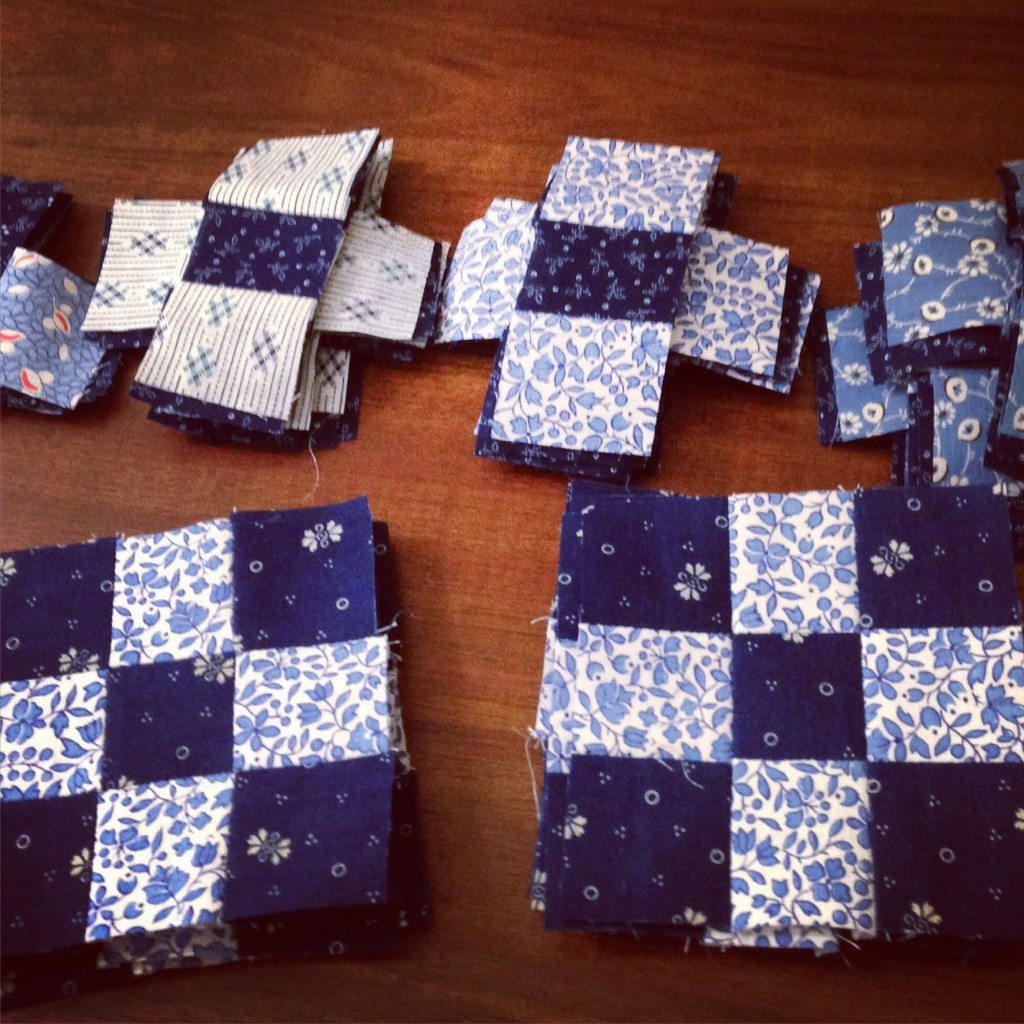 Hopefully I will get caught up this weekend. It is supposed to be fairly warm so I don't see that I will be outside very much. Spending the week in Sacramento with my daughter really made me appreciate living in the Sierra Foothills. Sacramento is so darn hot – it was 107 degrees today! In addition, the traffic is lousy. We are so lucky to have nice cool nights and no traffic. I am thankful for our little town in the mountains.
Hope everyone has a wonderful weekend!
Linking to Yvonne at Quilting Jetgirl and Let's Bee Social.