Last night I finished up the bow tie border for my round robin project. As I mentioned before, I am trying to use up pieces I had cut for a previous quilt that never came to be.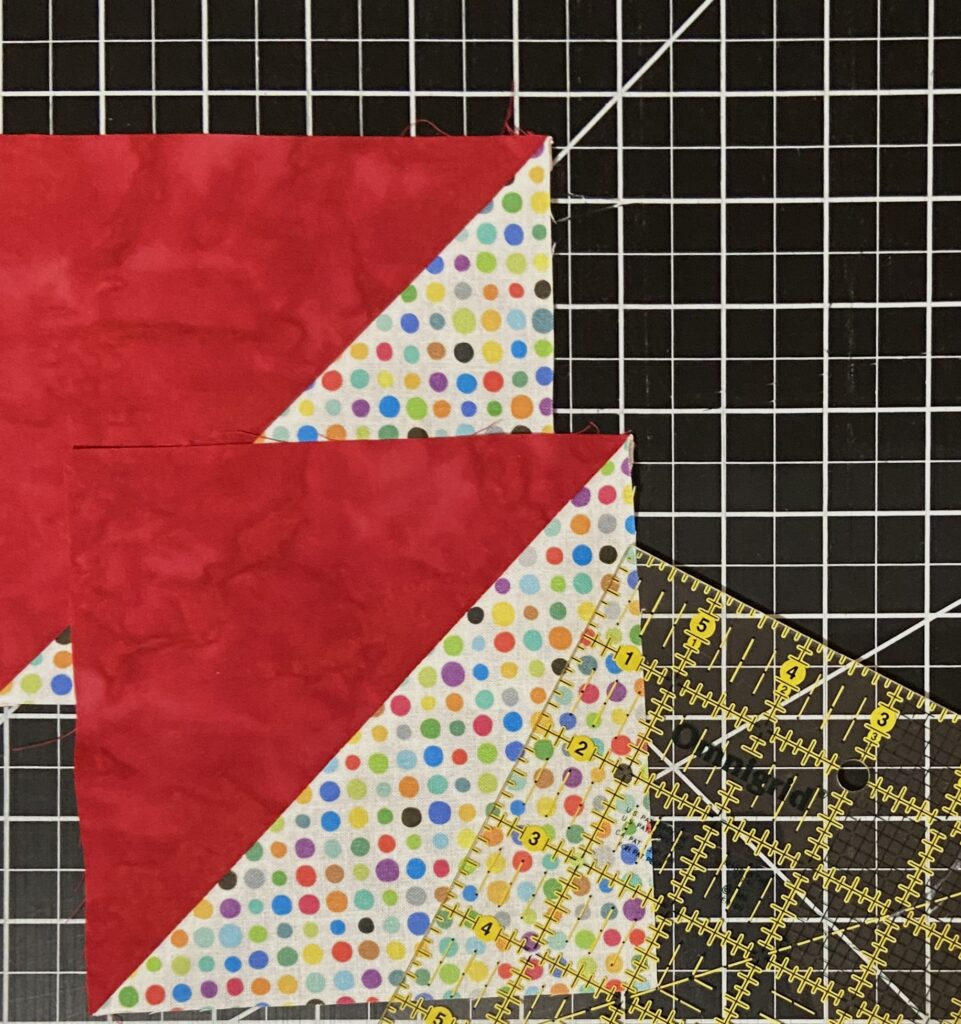 This week, I used a stack of HST's that had finished at five inches. Using these worked our really well. I was able to cut three 1.5 hst's from each one (much much easier than sewing new ones!!!) plus all of the 1.5″ squares needed for the rest of the block.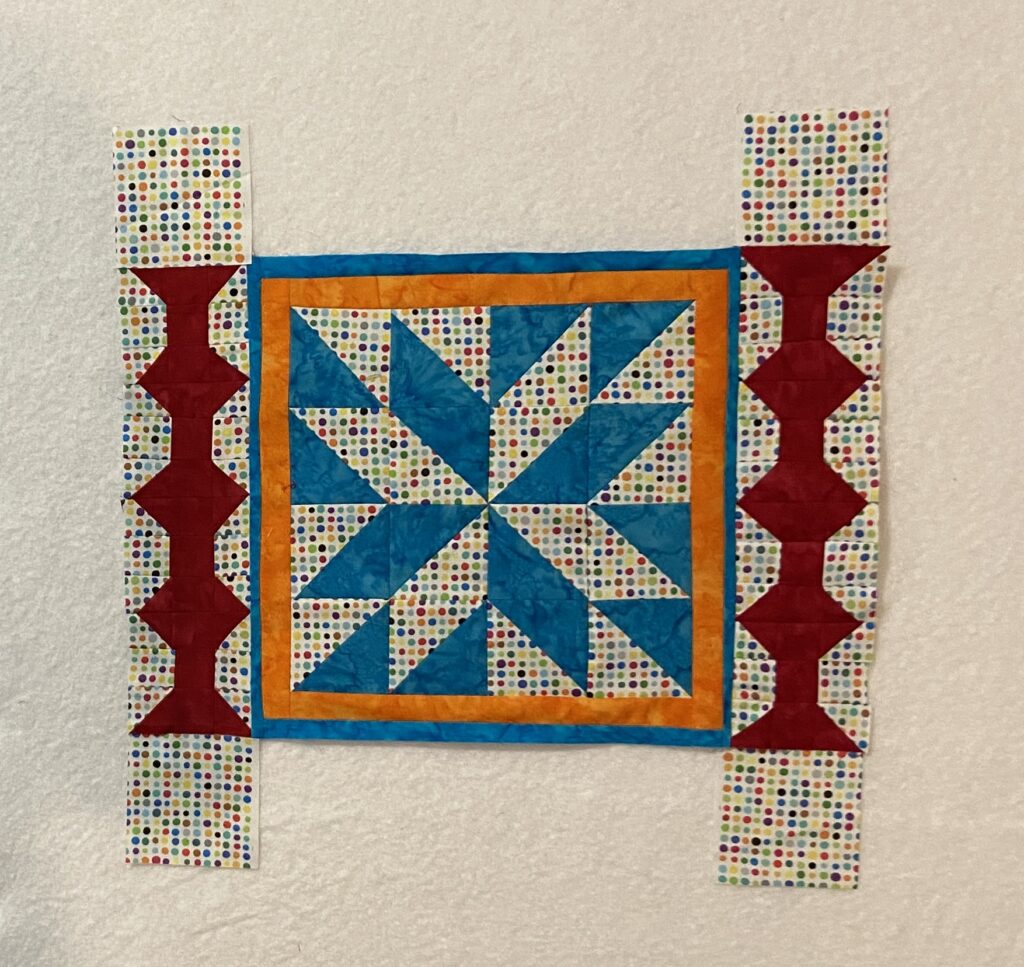 Before attaching the border, I added two narrow borders which brought the center to 12.5″. Then I played around with the orientation of the 3.5″ bow tie blocks. I like the way they look when placed end to end. However, I couldn't decide how to orient the corner blocks. This led me to using a plain square on the corners. Fortunately, I was able to unpick some uncut HST blocks and use the red portion for these corners.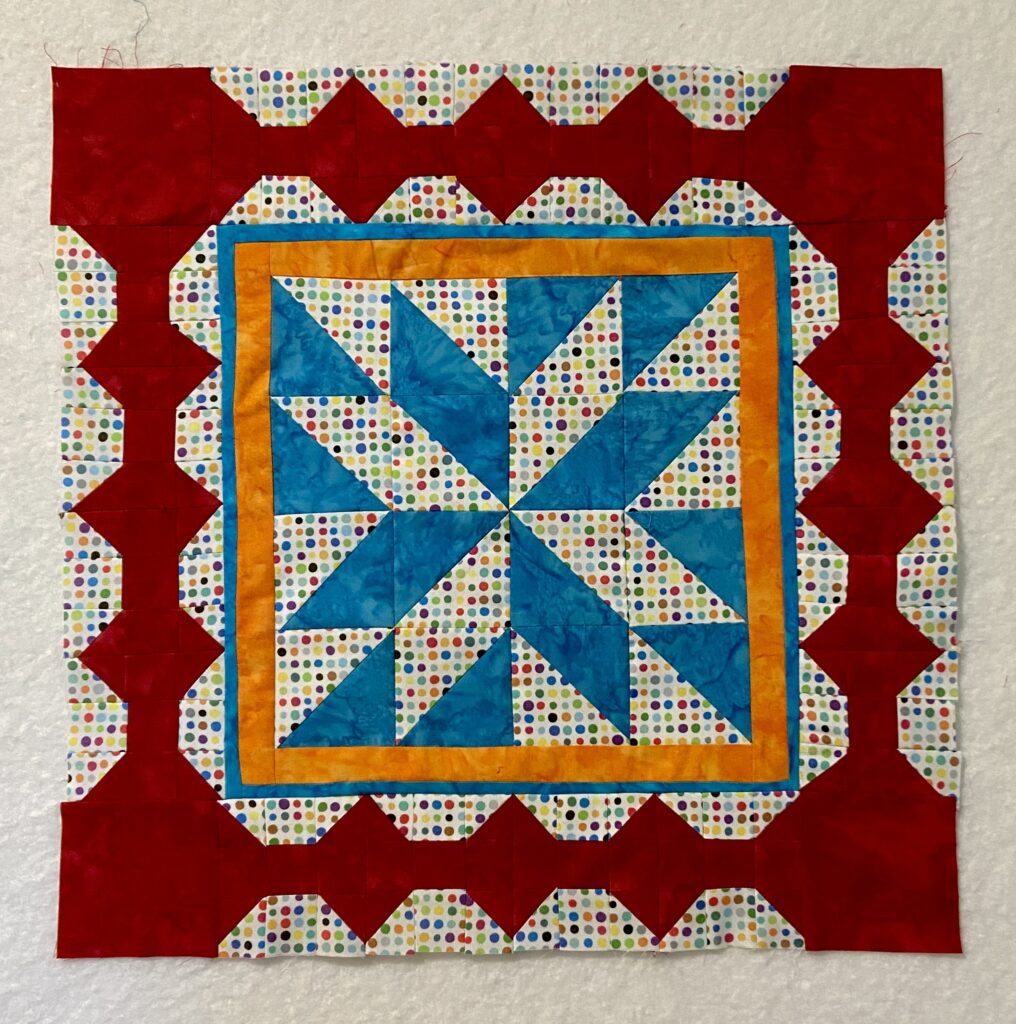 I finally decided to use red squares at the corners. The solid fabric looks much better than the dots.
For this week, Wendy at Pieceful Thoughts has declared stars to be the choice of blocks for the next round. I am going to somehow fashion tiny stars within a mostly solid border. I need to calm this down a bit. I love the polka dots but if they continue to be heavily used, the quilt will be a bit chaotic for my taste. I also need to decide how big I want this to be. If I want a crib quilt, I need to grow it a bit with some larger spacing rows. Decisions, decisions…. Currently, it measures 18.5 inches square. So, I need to figure out the goal and work backwards from there!
Hope you are all enjoying this fun QAL. It is a surprise to me to see how many quilters are participating! Each quilter's interpretation of the prompts is unique which makes it so cool to look through the link ups. I missed the link at Roseanne's but will link this up elsewhere. See my favorites at the top of the page, under Link Ups.