I remember I used to write lots of these posts. There was a link up at Mollie Sparkle's blog and people would share the newest fabrics they were working with. Mine were usually fabrics I had thrifted. Once I had the shop those posts ended for obvious reasons. Even now that the shop has closed, I have sooooo much (too much) fabric so I rarely buy any.
But, there is always a but, yesterday I was at a tiny quilt show with my friend Annette. It was held in a church and the quilts were displayed by laying them over the pews. It was quaint but I can't say I am a huge fan of this sort of display. For one thing, the viewer cannot step back and see the whole quilt. So many quilts look best from a few feet back. Because the church was small, many of the quilts were folded and then draped over the pew. This meant we only saw half of the quilt. This doesn't allow for looking at secondary patterns or the effect of the outer quilt on the center. It was sort of frustrating. Anyway, it was fun because you know….. a quilt show is always fun. Plus they had a little table of home baked treats and a great shopping section. Annette and I found a number of things we liked.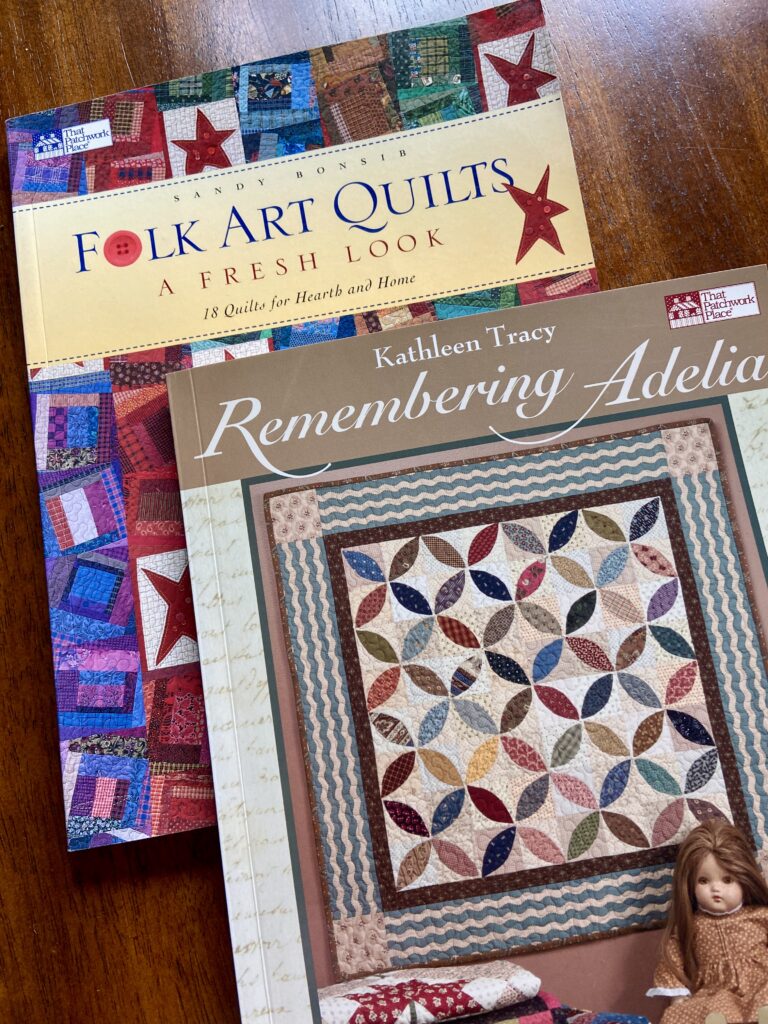 There were loads of books for $1.00 each. I picked up two that are different from most in my library of quilt books. But they have some really cute projects in them. The Remembering Adelia book contains journal entries from a young woman during the Civil War. I love this sort of thing. Life is so easy now. Women worked all day, every day back then. The journal entries sucked me in and I enjoyed reading most of it yesterday when I got home.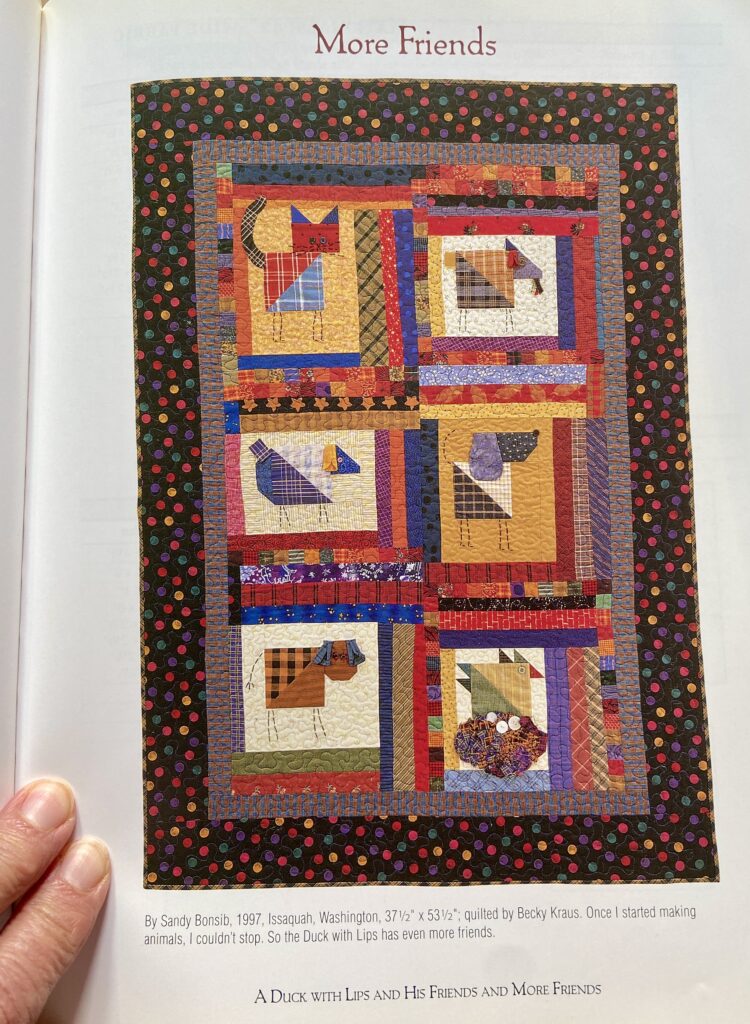 The Folk Art Quilts book has some really fun projects. I love the whimsical critters on these two pages and plan to make something with them. This is way out of what normally appeals to me but I am looking forward to this.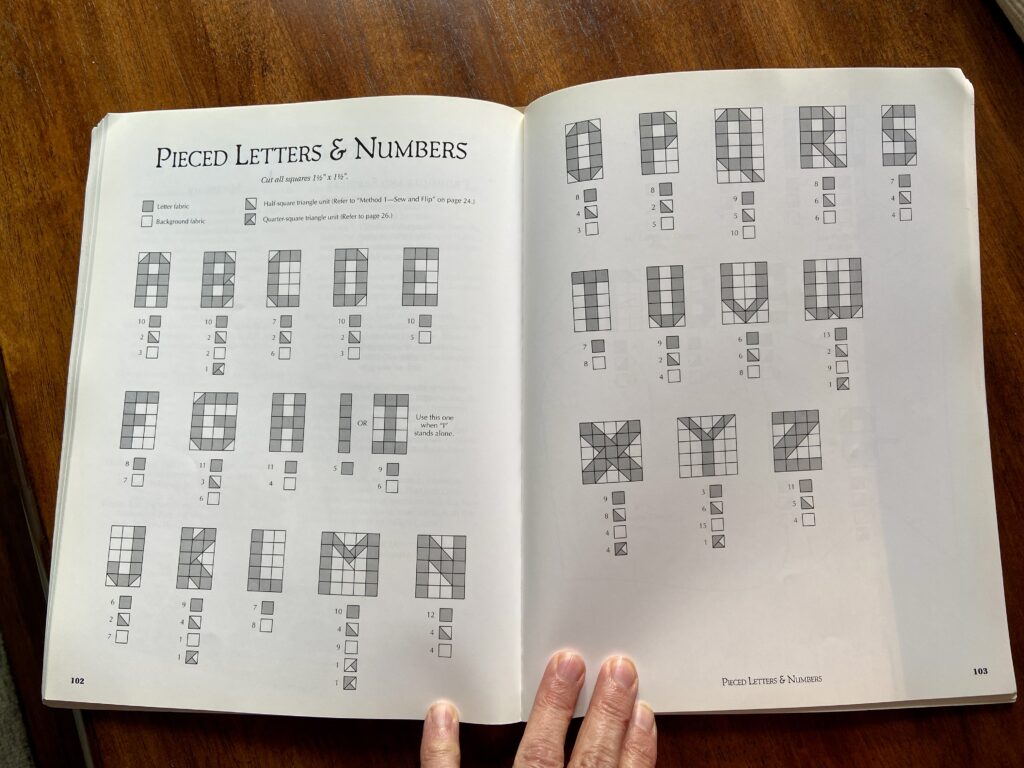 The same book also maps out how to make the letters of the alphabet which will come in handy some day. I know this isn't rocket science but it is nice to have it mapped out visually and then just adjust the size of the squares to get the correct size letter block.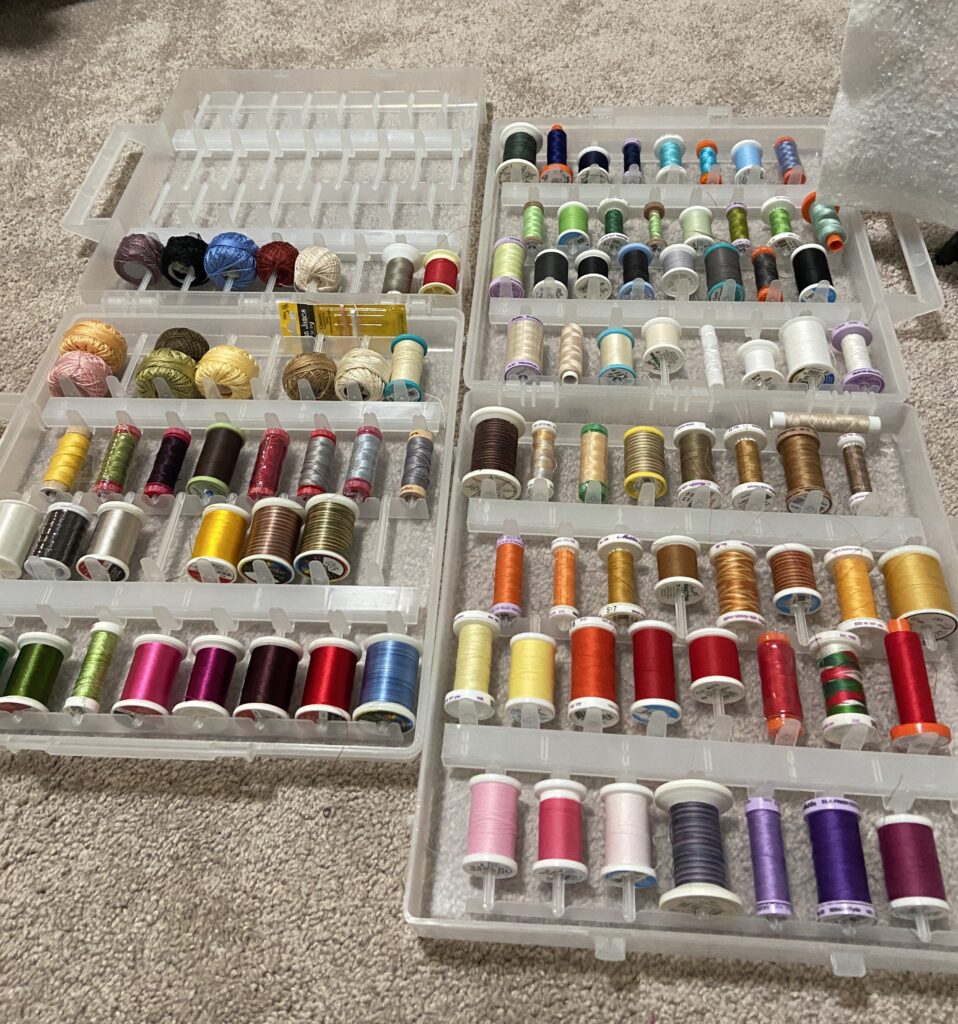 I also picked up two containers for thread. I have had my thread hanging on a wooden rack but it is poorly placed in my sewing space and I was constantly knocking thread off the pegs. I sorted thread and put what I could fit in these bins. The left bin contains the shiny Sulky threads as well as my hand stitching threads. On the right is a large portion of my standard threads.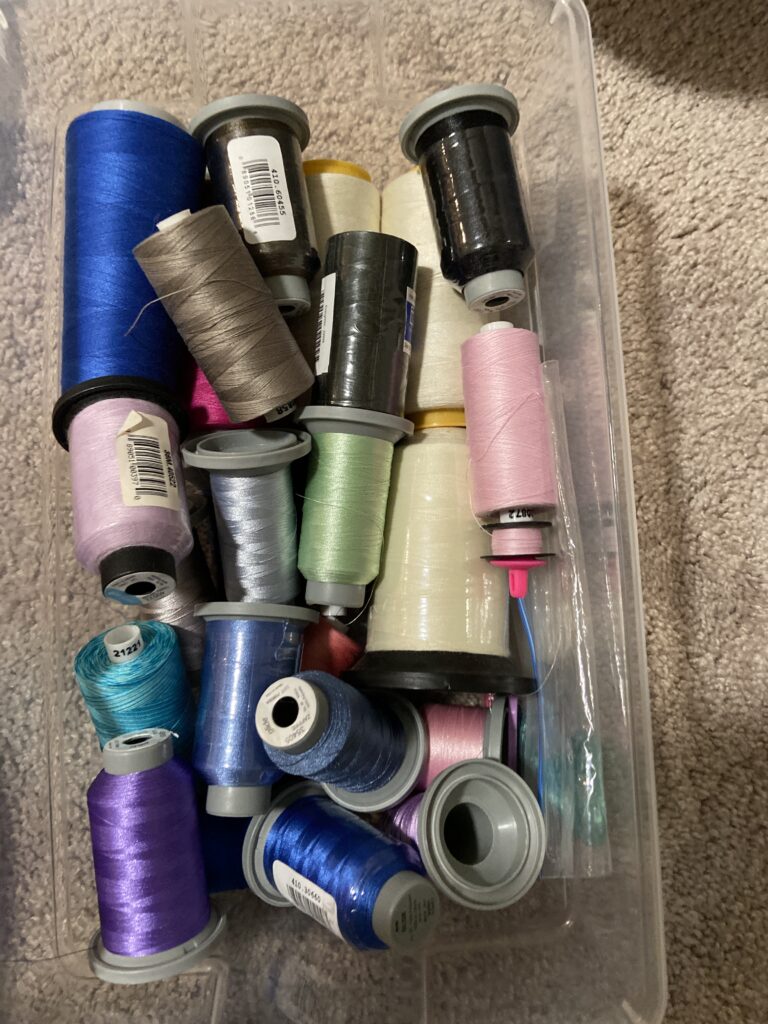 Unfortunately my some spools are too big for these bins. Since I was in the mood, I reorganized some of the drawers in a bin under my sewing table. This allowed me to put the Glide spools and the Connecting Thread spools in a drawer. I still have a small number of Aurifil threads that I haven't found a good space for but I am sure it will work out.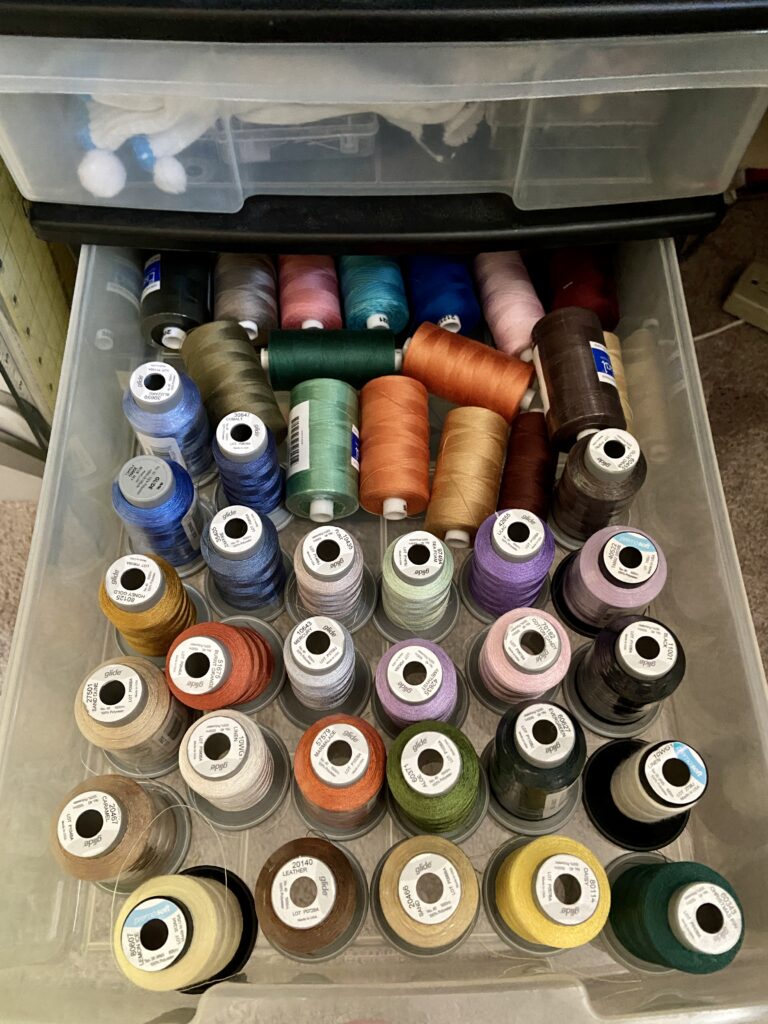 It is much easier to see what I have now. This exercise forced me to look at all of the thread I have. Is it too much? Yes, yes it is. How I acquired all of this is a wonder!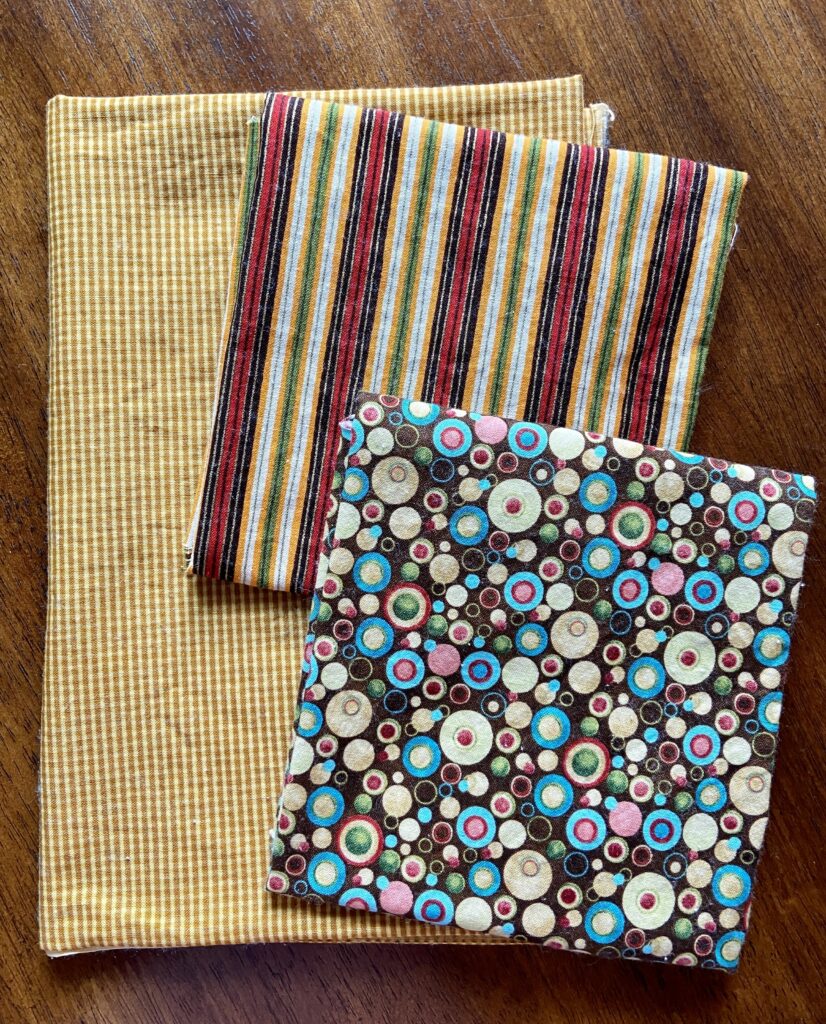 This little stack of fabric is the extent of fabric purchased. I really wanted that little cheddar yellow check because it will work in some of those silly animal blocks I want to make. The others look good with it and should work with the project.
Quilt shows are the best. It always makes me itch to get back home and head to the sewing room! (Which is exactly what I did)!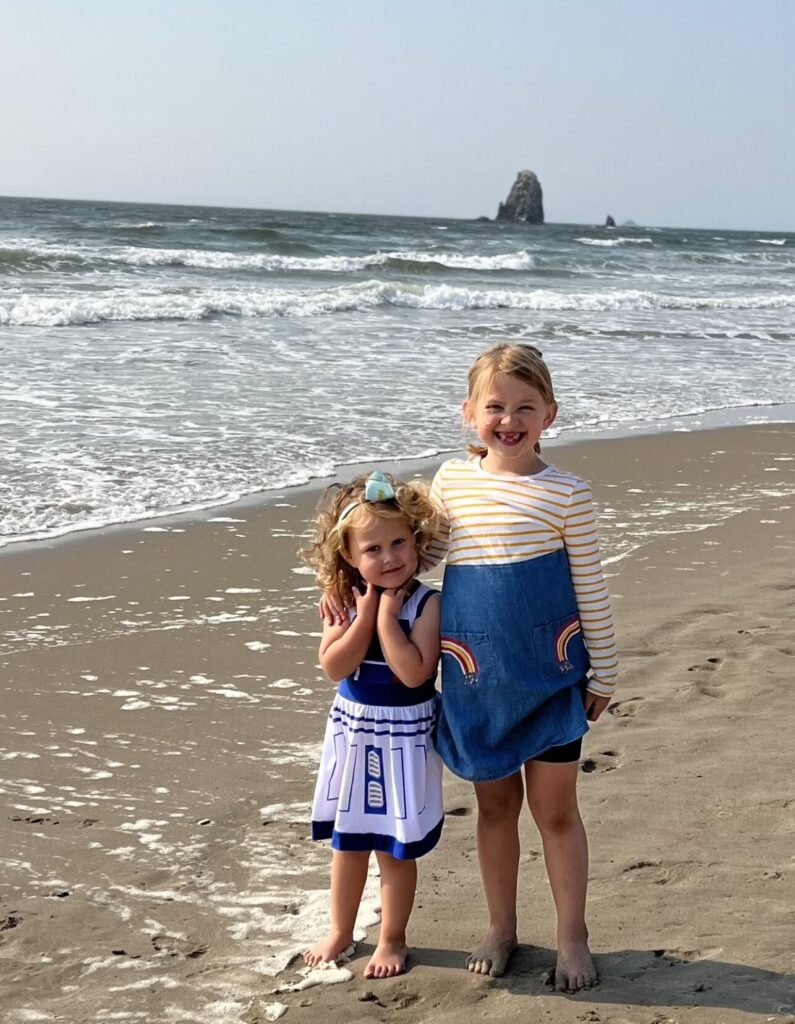 My sweet girls have been on vacation with their parents all week. We are dog sitting in their absence. From what I have heard and the pictures seen, they are having a wonderful time. It is a great finale to their summer. We get to see them next weekend for some family time. Happy Sunday all of you!!