I have finished very few quilts this year so I am excited to share this with everyone. It is a cheerful quilt and a fun pattern to make. As you likely remember, I tested this pattern for Sew Preeti Quilts. Preeti writes delightful patterns and has several listed in her Etsy Shop.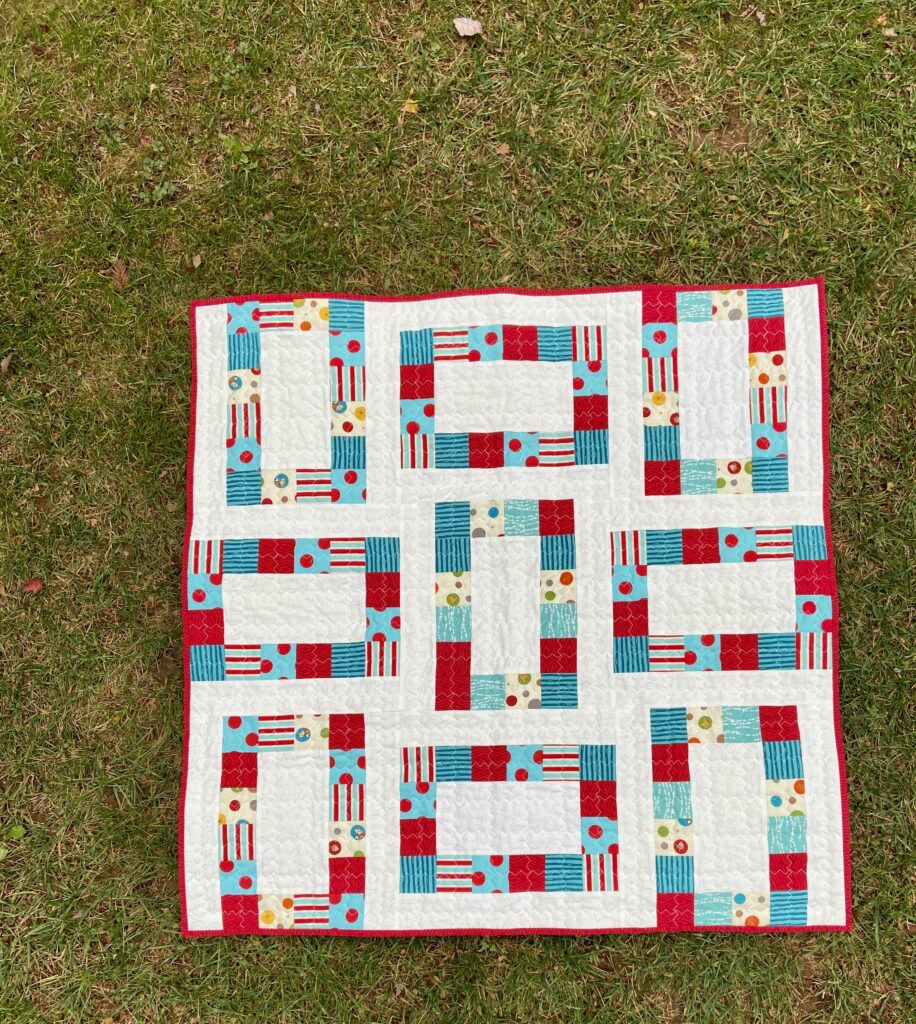 I did make an internal compromise with this project. I really wanted to spend some time and quilt the center of each block with a picture of sorts. I had them all planned out. However, life is so crazy right now and I decided the free motion quilting would have to wait for another project. Instead I did a version of a zig zag/serpentine stitch going both vertically and horizontally which was a very quick way to finish this little quilt.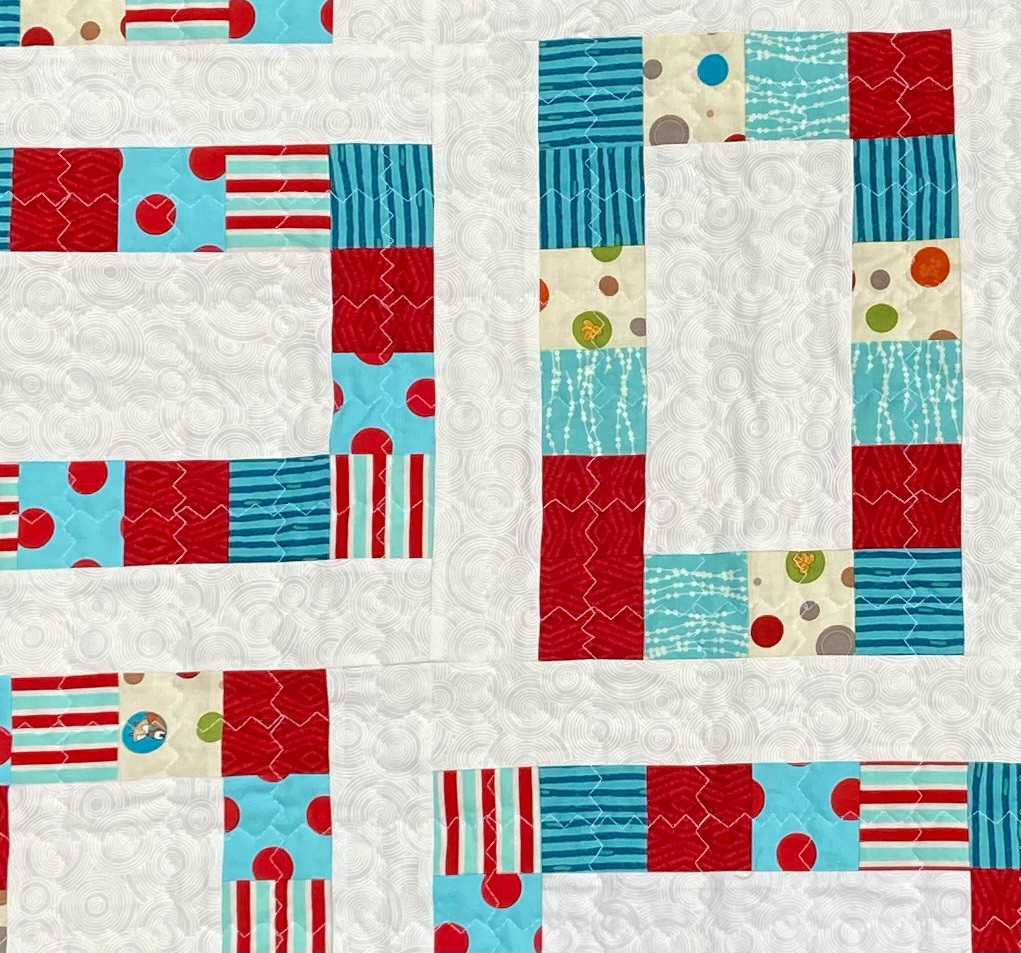 The zig zag adds some fun texture and will probably be enhanced even more after being washed.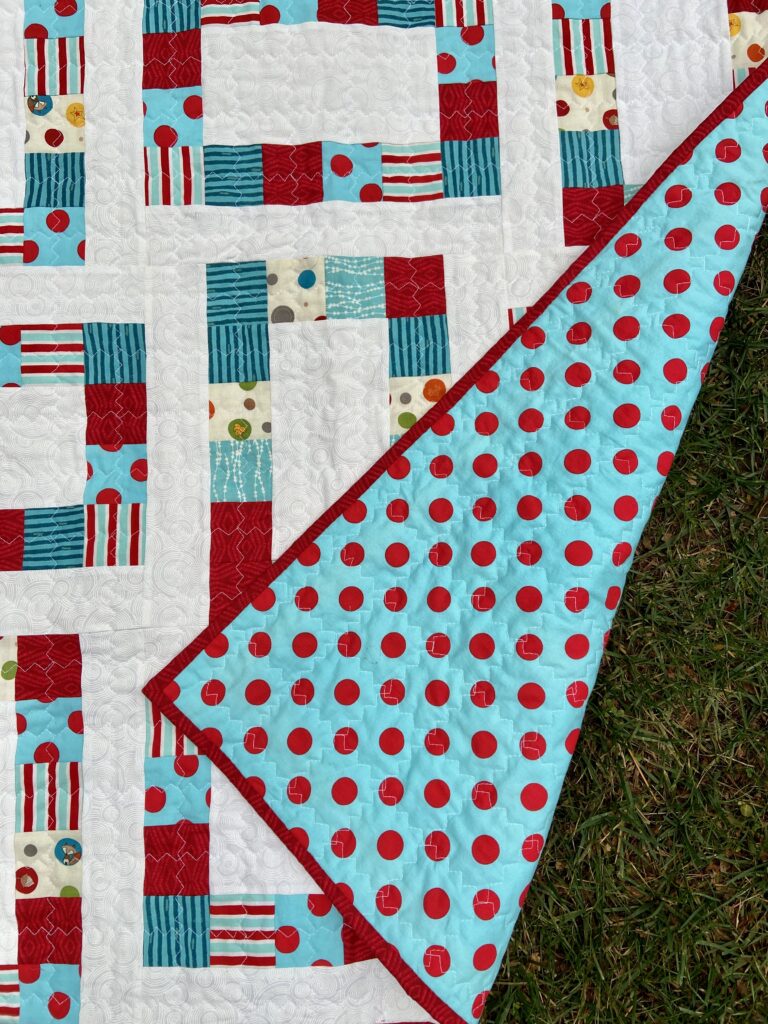 I have quite a large piece of this polka dot fabric which made the backing choice a simple one. Binding was done with the same red fabric as used on the front.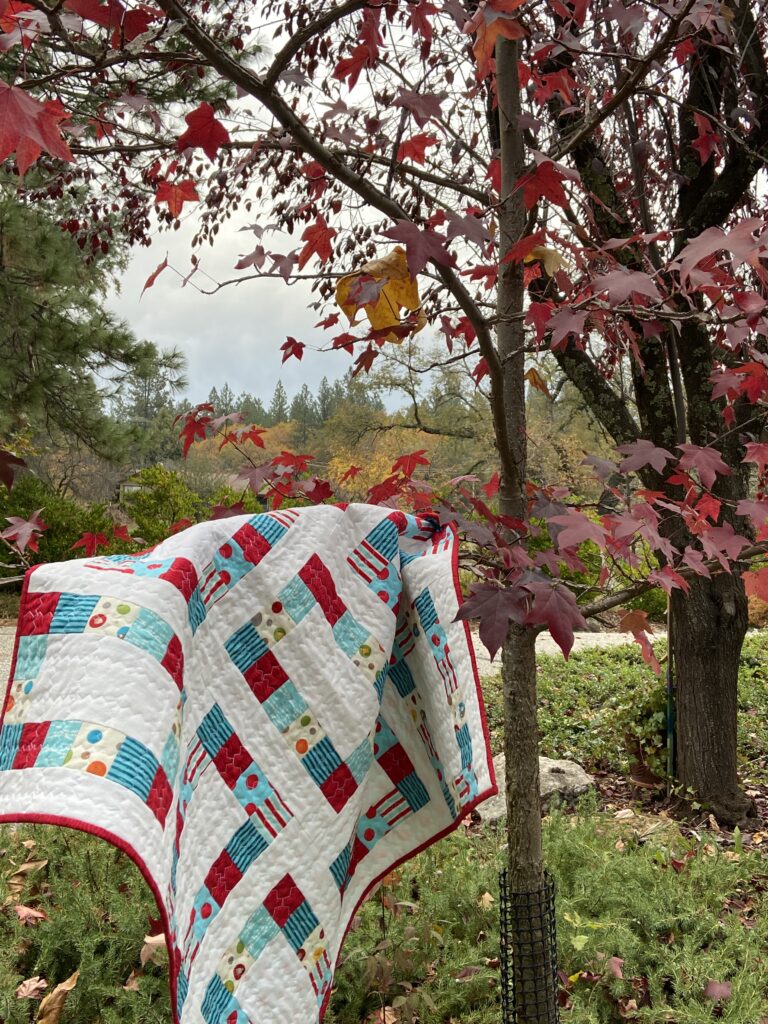 Our fall colors were extraordinary this year – most of the trees have dropped their leaves at this point.
Moving on to non-quilting topics, I have exciting news! Ray and I have decided to move from California up to Washington. I am sure you can guess the main reason. Yes, you got it. There are two sweet girls up there we are wanting to see more often. Between the pull of being near the grand children and the drawbacks to California life (mainly very hot summers and the dangerous fire seasons), we decided to go for it.
We have talked to a realtor and made a list of projects to do in order to have the house ready to list in early Spring. To that end, we both have been very busy. Ray bears the brunt of the really hard work but I have a fairly long list as well.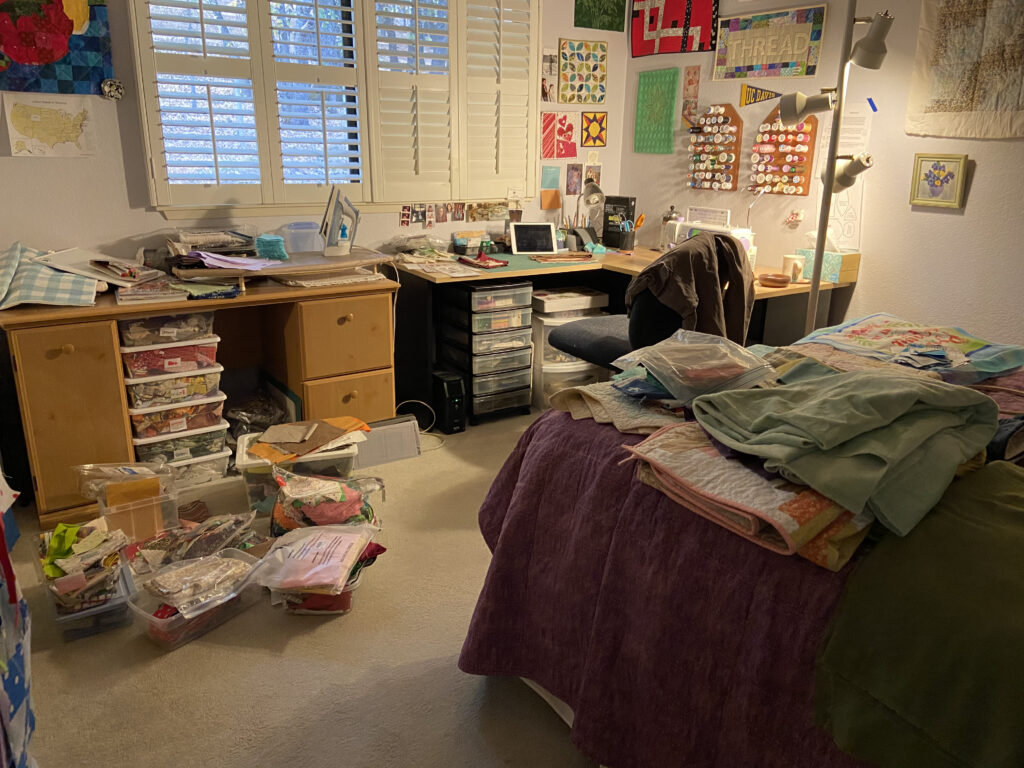 Here is one project – you'll surely relate to. I moved my sewing supplies downstair to the family room in order to create a guest room.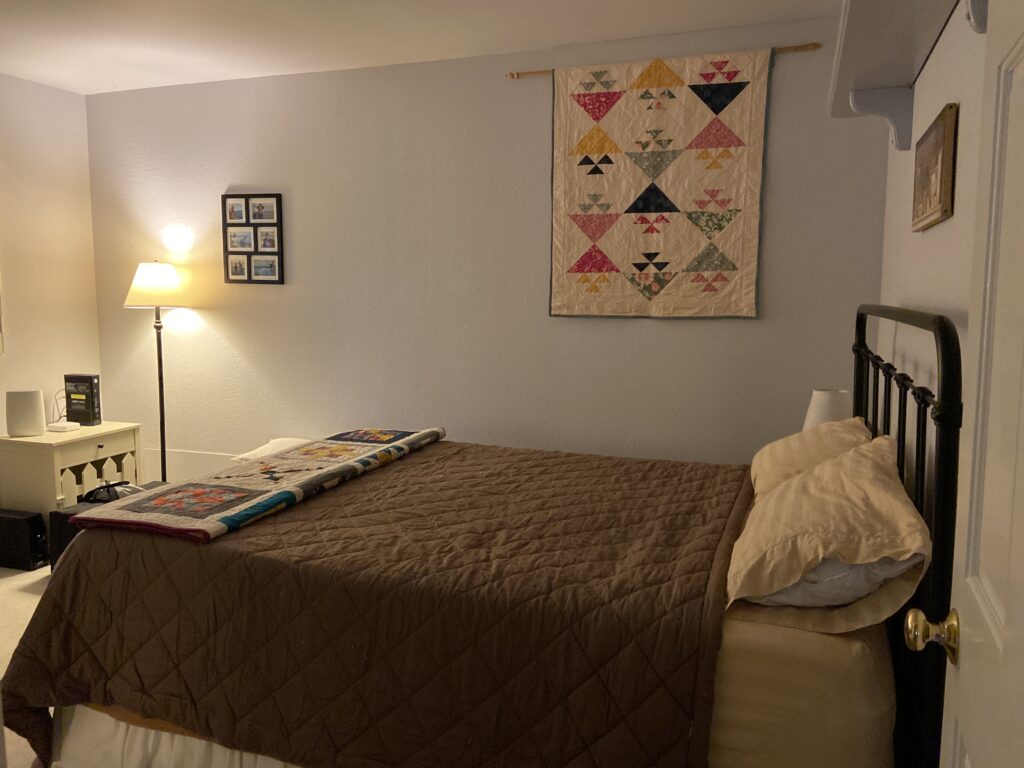 In the twelve years we have lived in this house, this room has never been so clean. After the holidays I will have all the carpets cleaned and the guest room will be staged for showing. For now, I am just reveling in its tidy state.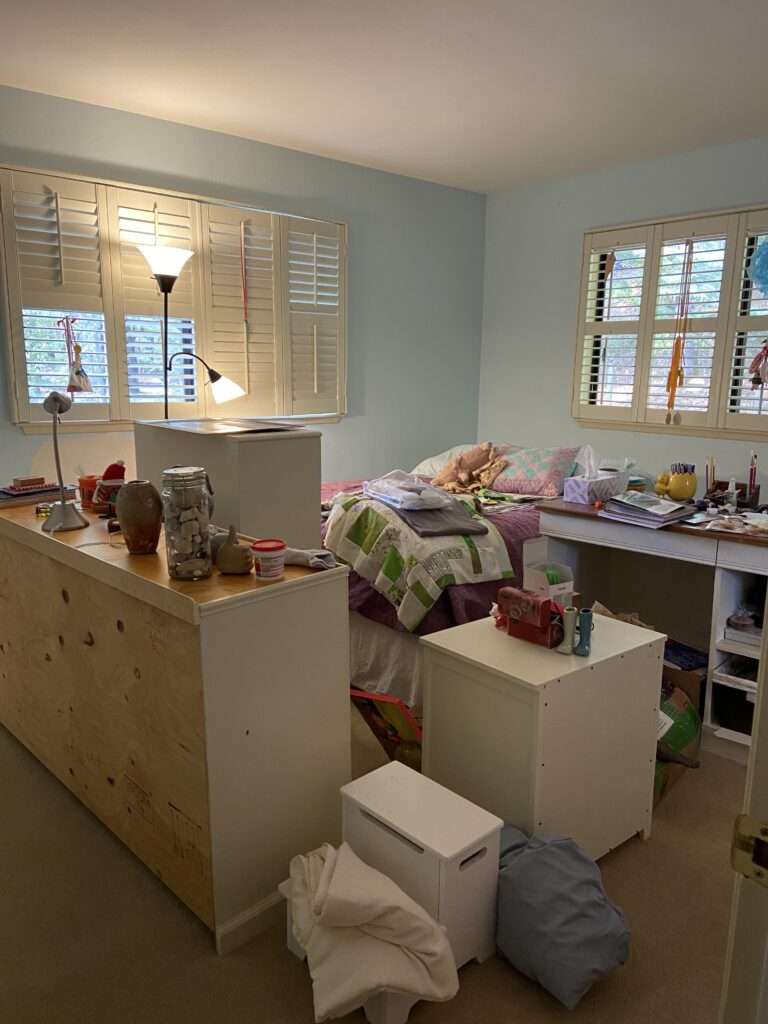 Julia's room was in need of sprucing up as well. When she was about 10 years old, she asked if she could have a blue and lavender room. Time took its toll on this room so Ray and I painted it a very pale gray.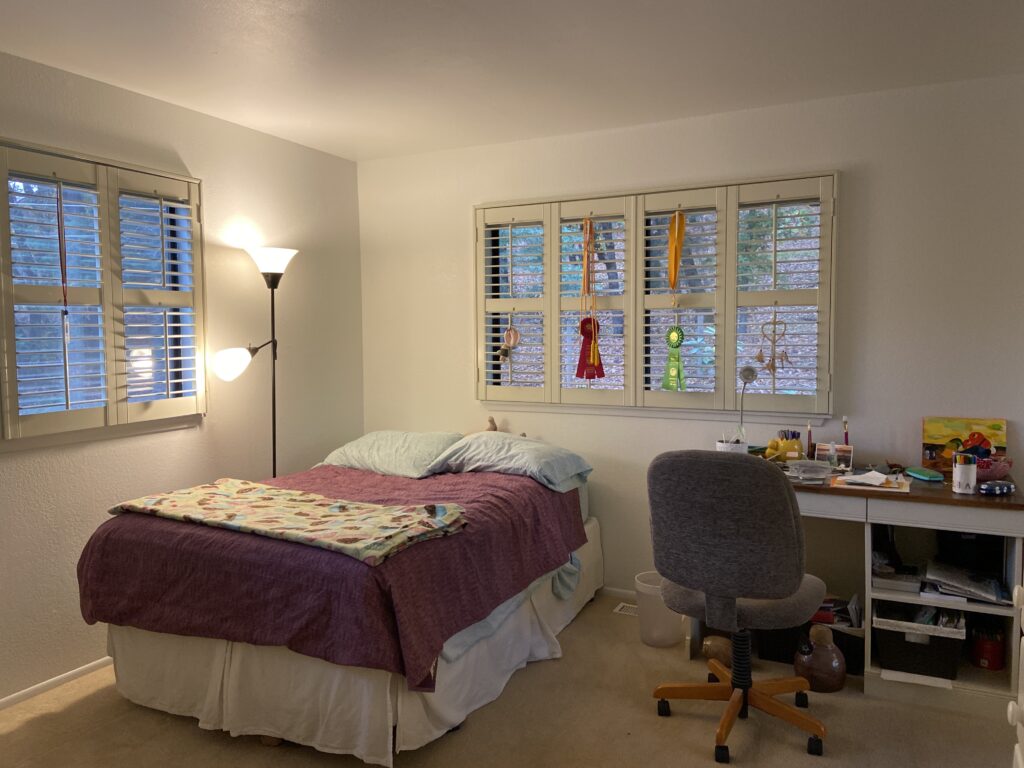 As with the guest room, I cannot believe how tidy Julia's room is. This room will also be rearranged for showing but the hard part is done.
I can't show you the new sewing space just yet – mainly because I haven't taken a photo for you. (Let's be honest, it is a hot mess!)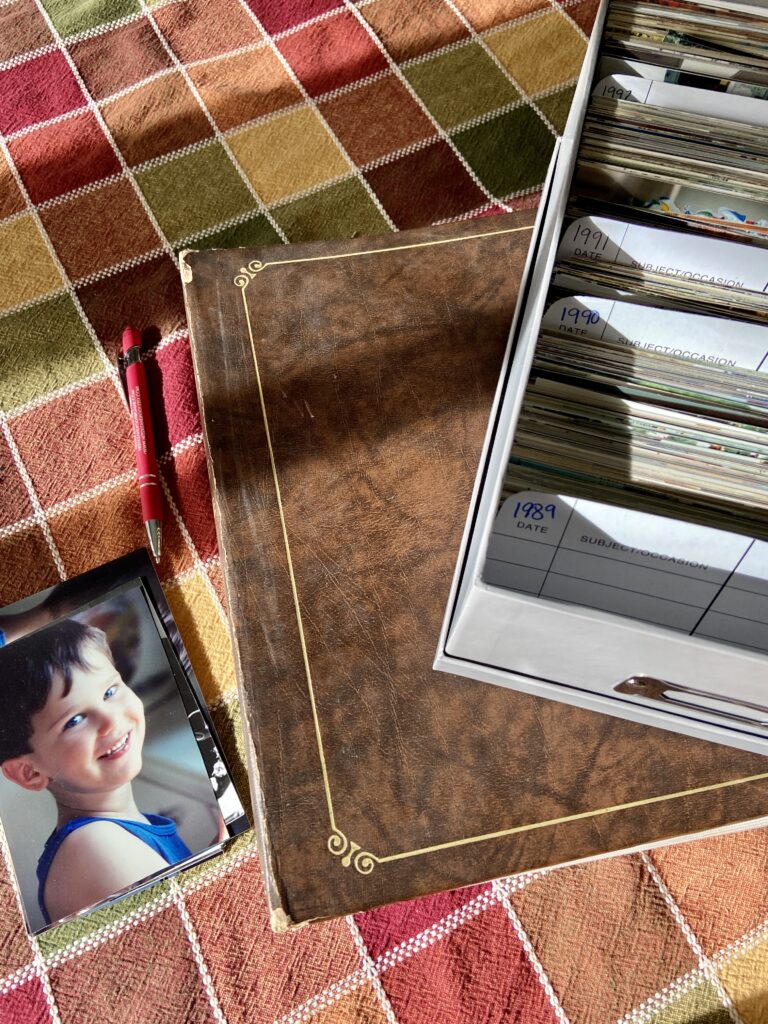 Finally, here is another project I am working on. I am a huge fan of photographs and have so many albums. But they do take up space. Rather than move them all, I decided to pull pictures out and organize them by year in photo boxes. One might think this is a quick and easy task, and it should be. But with each album I get pulled into the nostalgia and memories they contain. So while this is really enjoyable, it is not quick!! Evenings have been spent poring over the books and sharing pictures with my kids via text. It will get done all in good time. I have emptied about eight albums and they fit into two boxes which saves a lot of space.
That is enough for today. I need to get going to the grocery store for a few things. Julia comes home tomorrow for the whole Thanksgiving week. I am so excited! I haven't seen her for eight weeks which is the longest ever! Have a wonderful day everyone.
Linking up to my favorites since I miraculously have a finish!! You can find them at the top of the page under Link Ups.