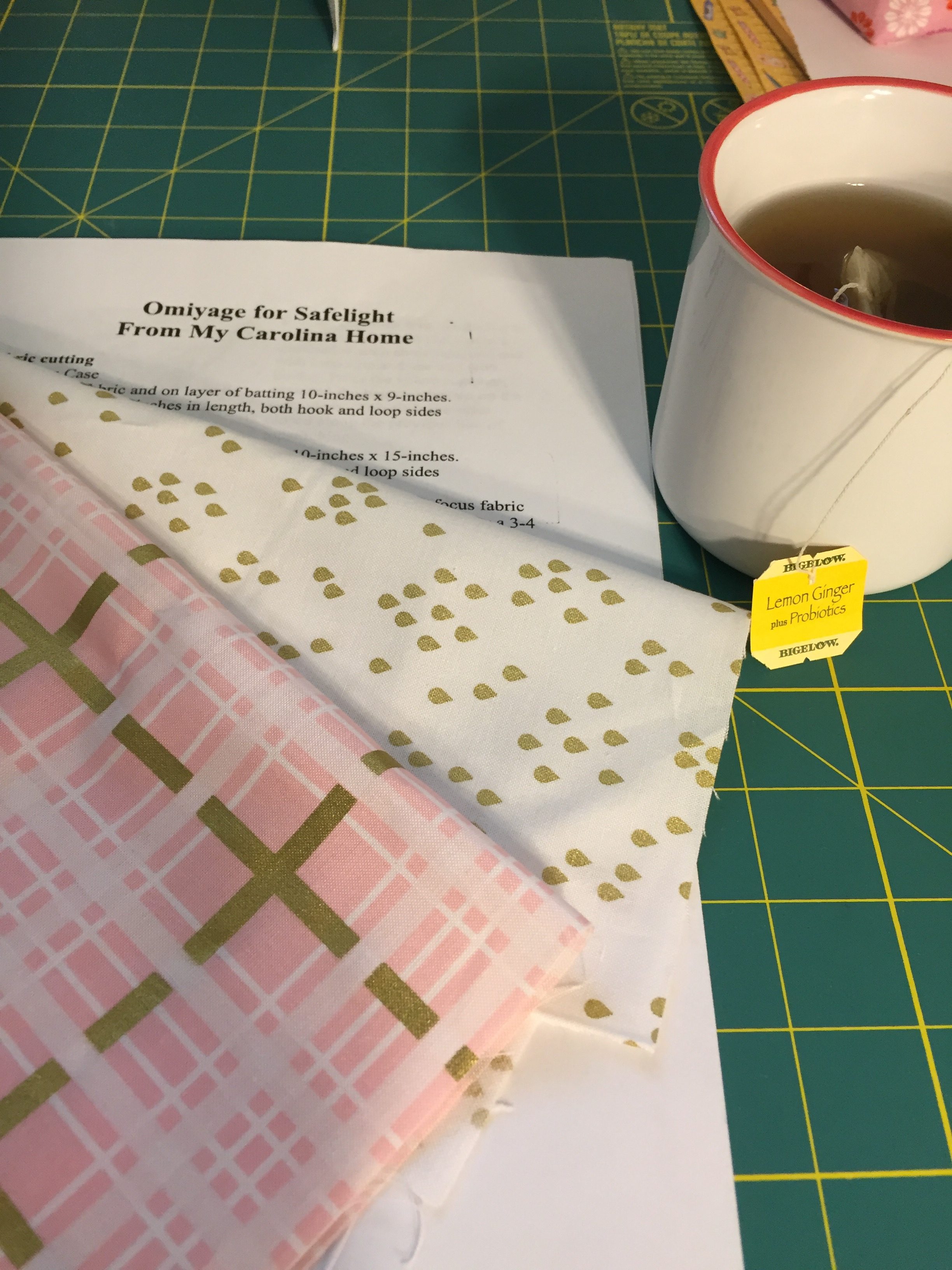 Earlier this week, I shared this picture on Instagram.  I haven't been feeling well thus very little has occurred in the sewing room.  Soon after returning from Vermont, I began to feel that sense of doom when you know you are coming down with a bug.  Yesterday I had a chest x-ray to confirm I have pneumonia. Yuk.  Not a whole lot of fun and way more than a lot of coughing is happening.
Not all is lost though.  I have been wanting to make a contribution to the annual event that is happening now at From My Carolina Home.  Carole is very supportive of her local domestic violence organization, Safelight.  Called Omiyage for Safelight, Carole is asking us to make a set of matching cosmetic bag and sunglass case.  She fills the cosmetic bags with some basic necessities and adds sunglasses to the case before donating them to Safelight.  I really like the idea of providing a small, pretty gift to women going through a rough time, hopefully letting them know people do care about them.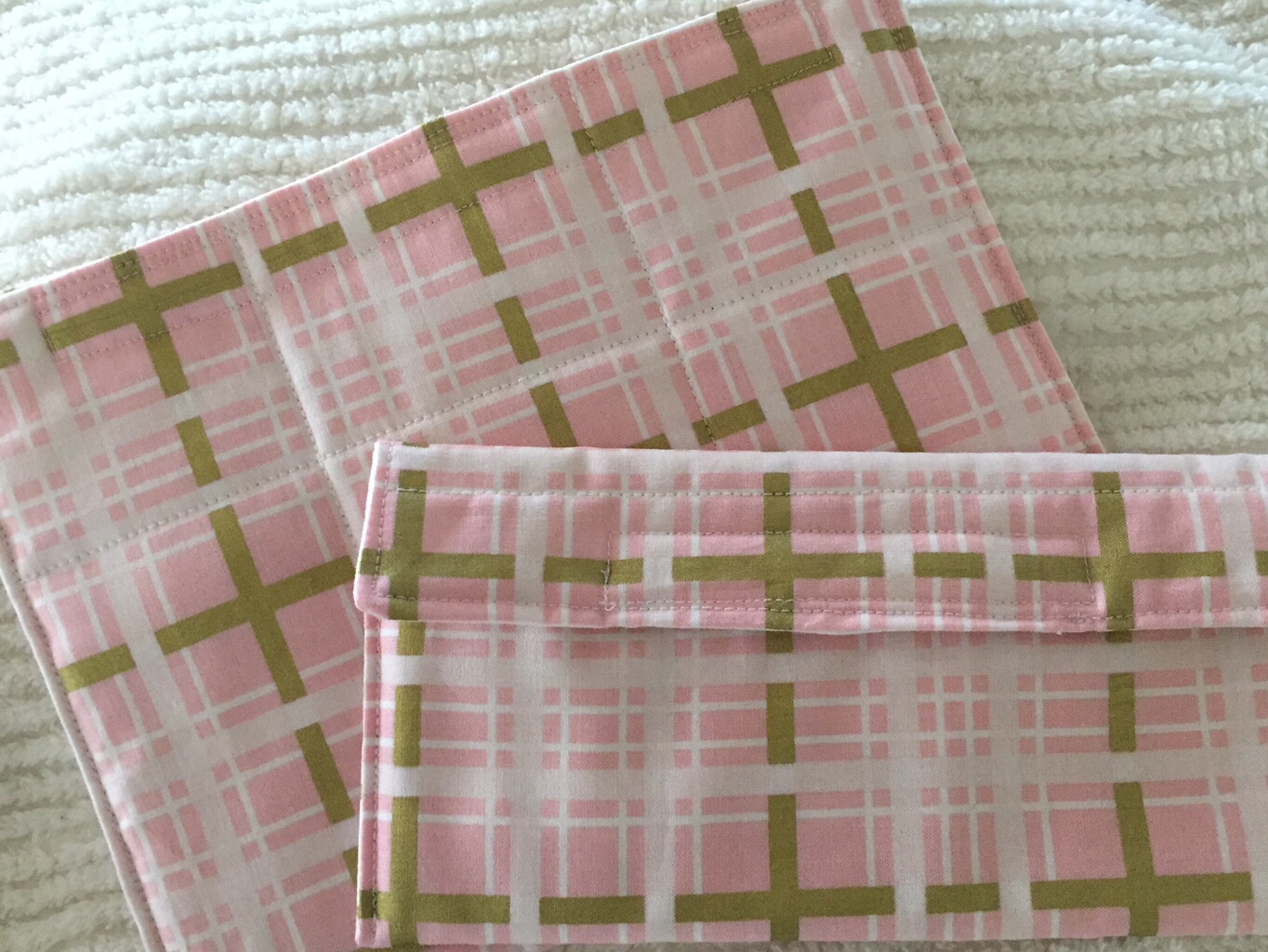 Carole's version of the pouch and sunglasses case is a fun and easy make.  Even while not feeling well, this came together nicely. I used two coordinating fat quarters from Riley Blake to make this set.  I think the pale pink  plaid on the exterior is lovely and feminine.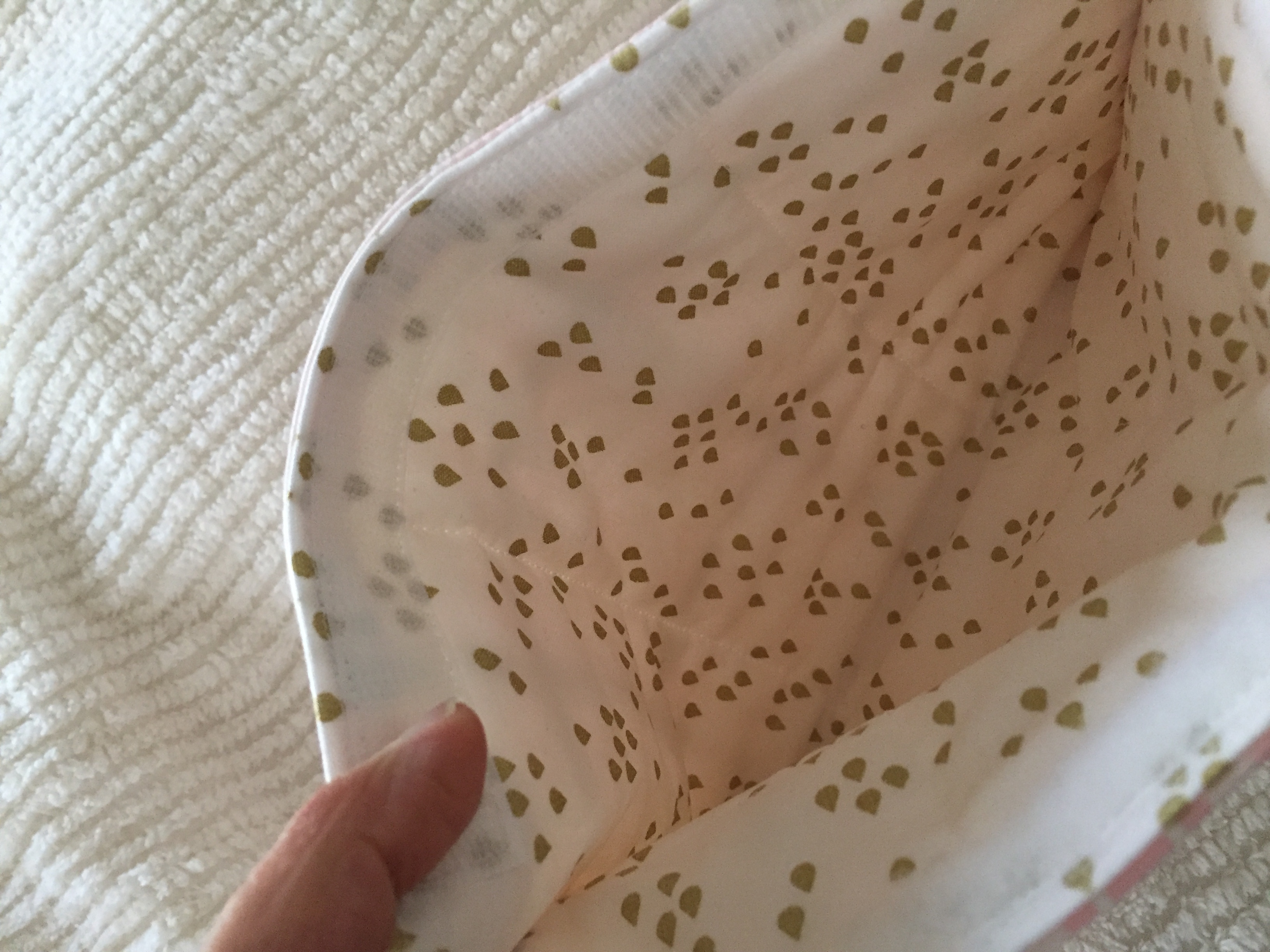 For the interior, I chose the gold raindrops on a creamy off-white background.
She has a document here for you to download with all of the information.  Using Velcro instead of a zipper is a great idea. So simple! If you have a free hour or so, I encourage you to make a set.  I love sewing for others because it is such an easy way to share the love, right?  The only thing I had to purchase was the Velcro because I only had black strips and that wouldn't look nice now would it?
Carole is really hoping for a few more sets to arrive before the last of April.  She wants to fill them and then gift them at the first of May.  Please consider supporting her event. She even has a few nice giveaways planned for those who contribute!
Have a great weekend everyone!

Finally, we are going to have a very rainy weekend which is perfect.  I will be recuperating and plan to take advantage of this sale over at Craftsy!  How about you?
Linking to my favorites – see the tab, Link Ups at the top of the page.
This post contains affiliate links, meaning if a purchase is made while clicking through from my site, I will earn a small stipend.