Another distraction popped up the other day. I have been wanting to make something for my grand daughter with the new Trixie fabric. This piece was designed by Heather Ross and it features two little mice, Trixie and her friend Thomas. I really love it! By the time I ordered it, a few key pieces were already sold out. However, I do have these two sweet bolts in the store.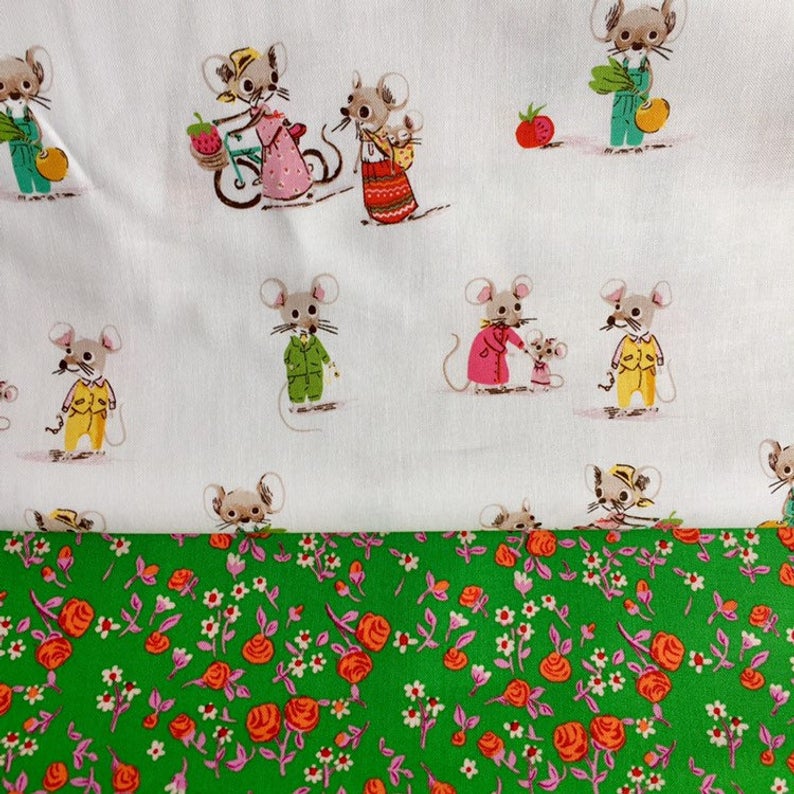 I am fully aware the fabric in the shop is supposed to be sold. That is the goal. However, it is really difficult not to cut into certain bolts and this is one of those. These little mice are too cute. In real life, I have a huge issue with rodents, mice, etc. Ugh! But these, I can handle these little critters!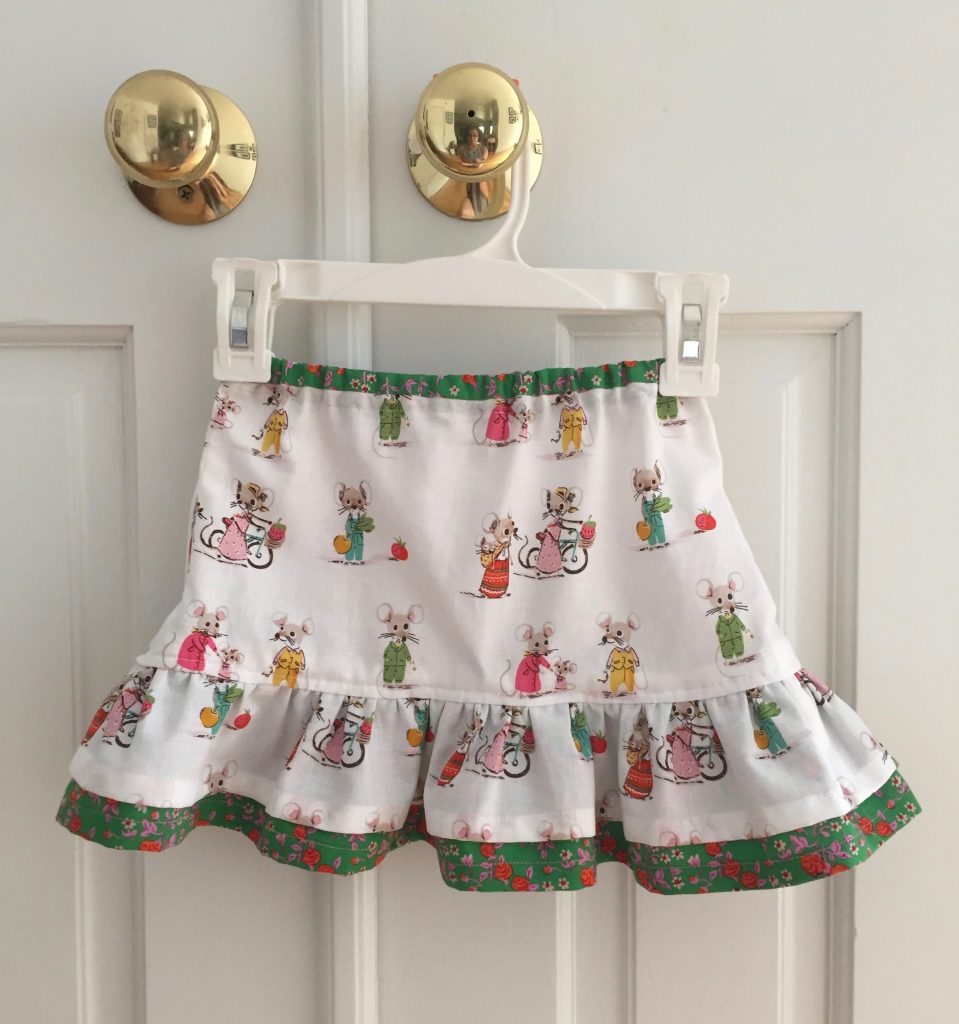 The pattern was a freebie from SewCanShe.com. This little skirt is so simple to make. The length of the skirt seemed quite short so I added a bit more length by adding on the second ruffle with the green floral.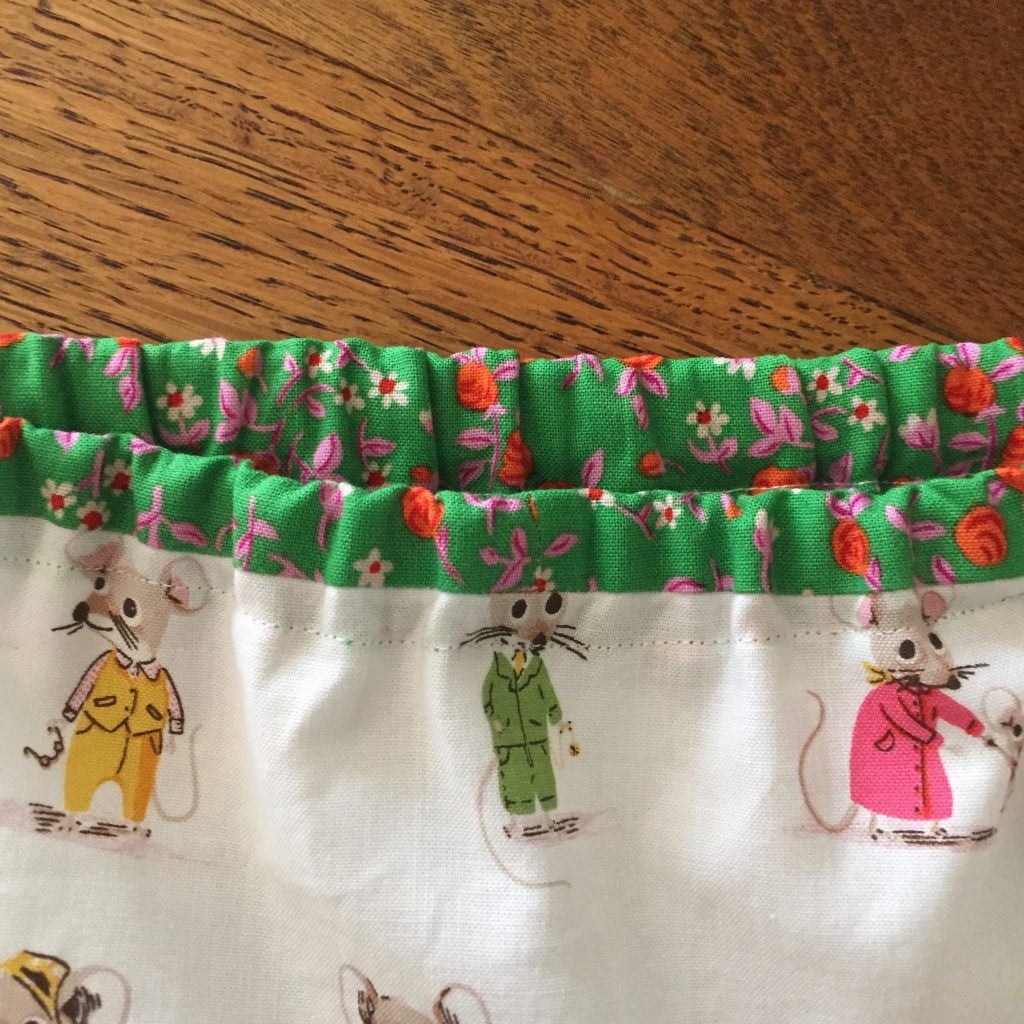 I was also able to add some length by stitching a band of the floral around the top of the skirt. I used that to create the casing for the elastic. This added about one inch to the overall length. I love the way that pop of green looks at the top too!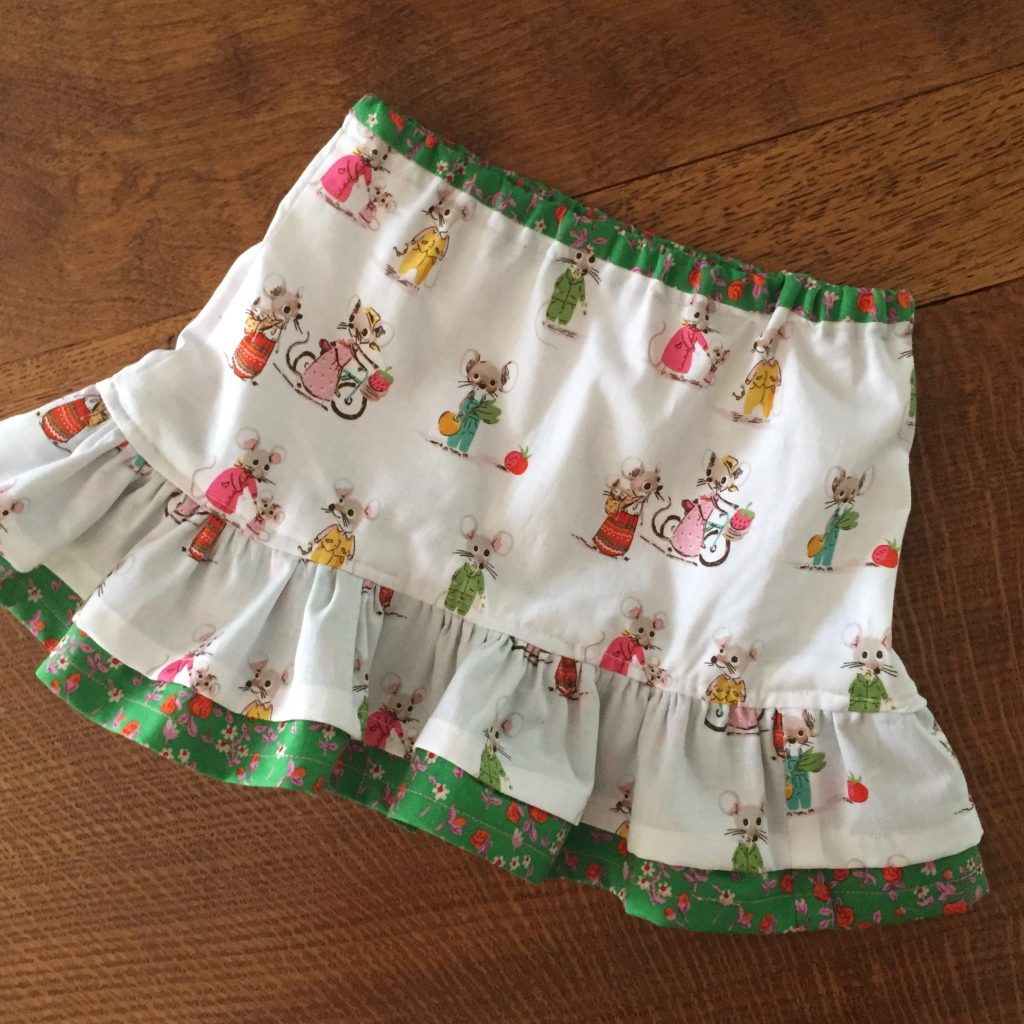 I packaged up the skirt this morning and will mail it off to Vermont tomorrow morning. The elastic is not yet stitched together. I really wasn't sure if I was making the waist the correct size so I am hoping my daughter in law can check the fit and then stitch it together. I know H will love these little mice with the bicycles.
Heather Ross creates such whimsical designs. Trixie is no exception. For those of you who are really into fussy cutting, the design lends itself perfectly! Hopefully it will fit H and I can share a picture of her wearing it soon.