I made it!! It is only the 24th of February and my quilt top is complete for the Mosaic Mystery Quilt Along. I have to tell you I had so much fun with this event – between selling so many great kits for it, meeting new quilters through Cheryl's Facebook Group, completing this quilt top which I truly love, and seeing all of the different versions of the top. Cheryl's QAL's are extremely popular and there are now hundreds of Mosaic quilts in the world. The amazing thing is the speed with which some of these quilters can sew! Honestly by the time I read the next batch of instructions, there would be several (sometimes many) quilters posting their progress on Facebook. Lightening speed!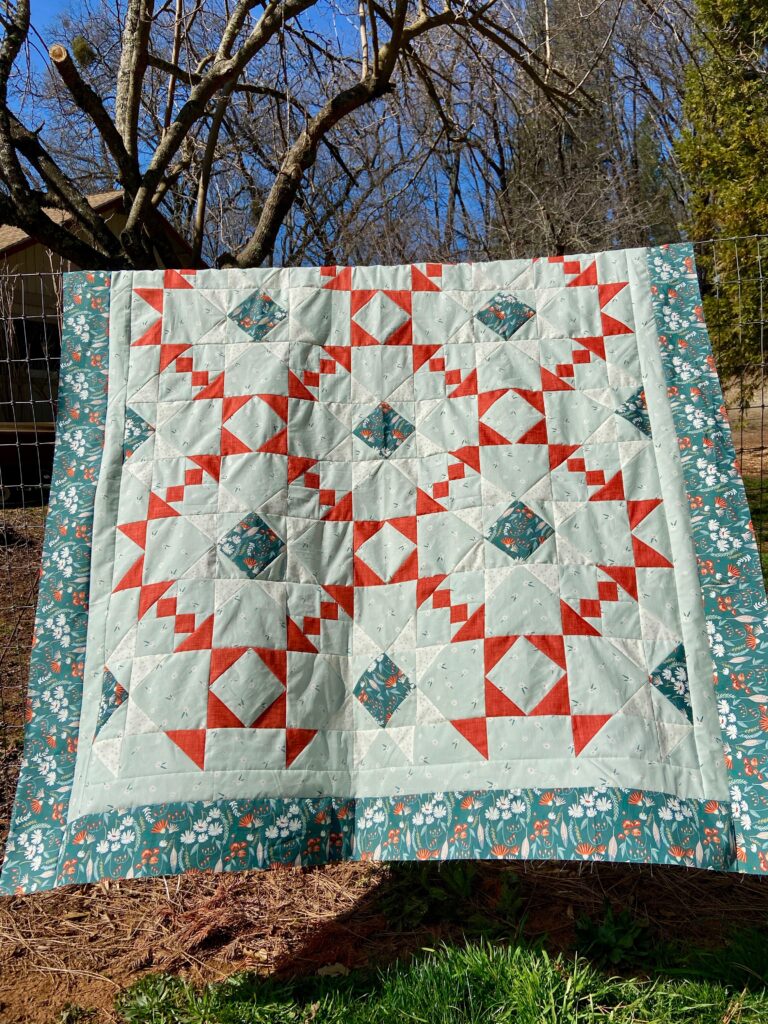 As for me, I am thrilled to have the top complete by the time of the last link up! Looking at the finished top, I am almost completely satisfied with the fabrics I used. If I could make one change it would be to change the value between my off-white fabric used for the stars and the background. The stars don't show up nearly as well as I would like. Value is something I continue to work on. It is something I need to consider more when choosing fabrics because truly it is what makes or breaks a quilt (in my opinion).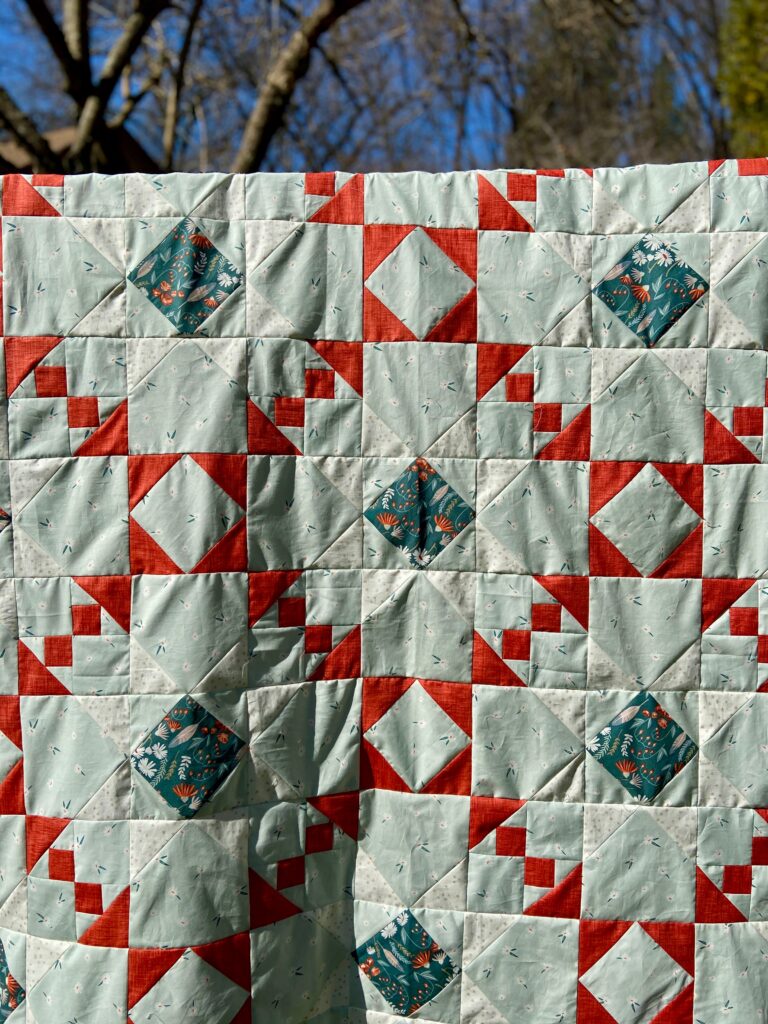 The stars are washed out for sure but I just love the rust that runs through in Irish Chain fashion. That bold pop of color is beautiful.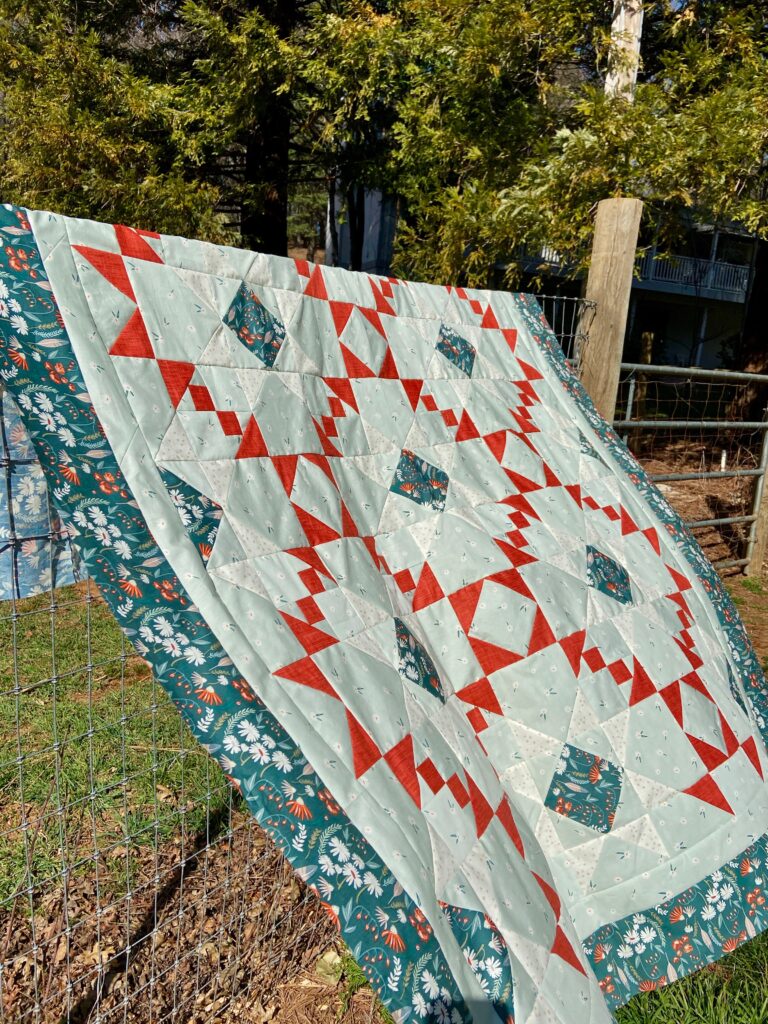 Another picture, just for fun. For now, I will fold the top and store it while I move on to some other projects. I can complete this at a later time.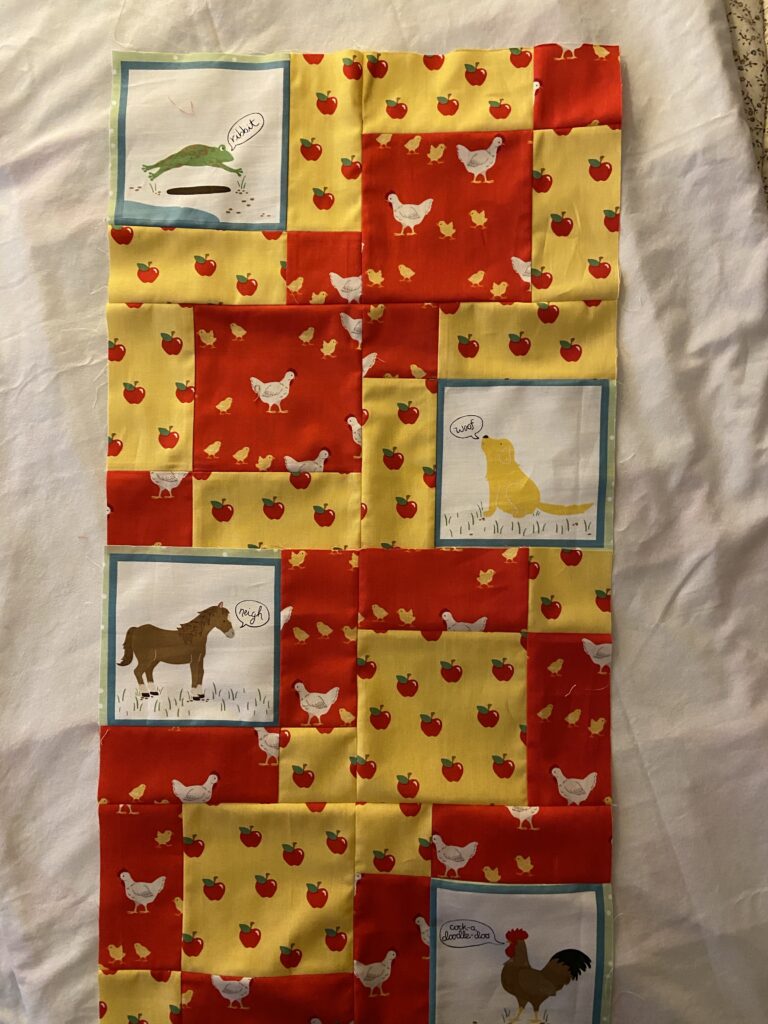 I need to move on to the next project. I have a disappearing nine patch started for my new grand daughter who is due on March 12th. This little quilt is so sweet with farm animals and bright red and yellow colors. Maybe she will be able to sit on it out in the yard this coming summer or fall. It is a simple pattern which I will finish in no time as the pieces are already cut and some of the blocks are done.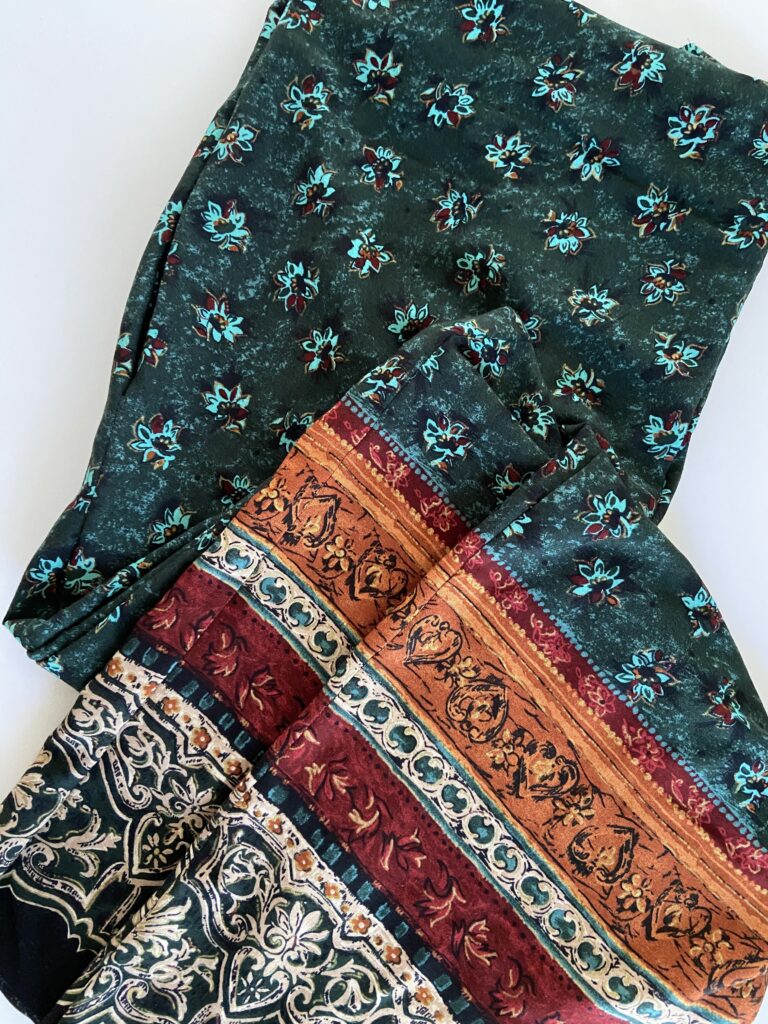 I also have this pair of pants I started a couple of weeks ago. They just need to be hemmed. I love this fabric and am anxious to get them done so I can wear them.
This week I have two fabric orders coming in. Both are completely different and I am excited to get them listed and available in the shop. Always plenty to do around here! How about you?
I am linking up to Patty at Elm Street for One Monthly Goal and also at Brag About Your Beauties as well as Cheryl's final link up for the Mosaic Mystery QAL. Whew!