Hi Everyone — Today is the first day of school for Julia. Summer absolutely flew by. I posted a few pictures on Instagram last week about the county fair but I thought it would be fun to share some of the details with you.  Julia did a great job taking care of and showing Ella. When you show a pig at the fair, there are two places in which the kids compete. One is called Market Class which is where the judge assesses the quality of the pig, with regard to structure and muscle vs fat. Because the kid's select their animal when it is very young based on it's structure and then feed it out over the next six months, they have an impact on these things. If an animal is over weight or too lean, the owner adjusts feed accordingly. Julia had many challenges with Ella and her food intake so this was not easy.
The other is showmanship which is where they judge the owner's ability to work with their animal.  Out of about 20 kids in her group, Julia came in 6th in both Market Class and Showmanship. For her first year, this was so great.
Better than that is when Ella was auctioned, she was purchased by the CEO of Telestream, the company I used to work at and where my husband currently works.  Each year the company buys one or two animals to support the local youth and then donates the meat to our local food bank.  Our family has been involved with Interfaith Food Ministry for many years so Julia is very familiar with the organization. Before Fair came, she wrote to the CEO and explained she would be so happy knowing Ella went to such a good cause, feeding the hungry in our town. In a month or so, Julia and I will pick the meat up and take it to the Food Ministry for disbursement.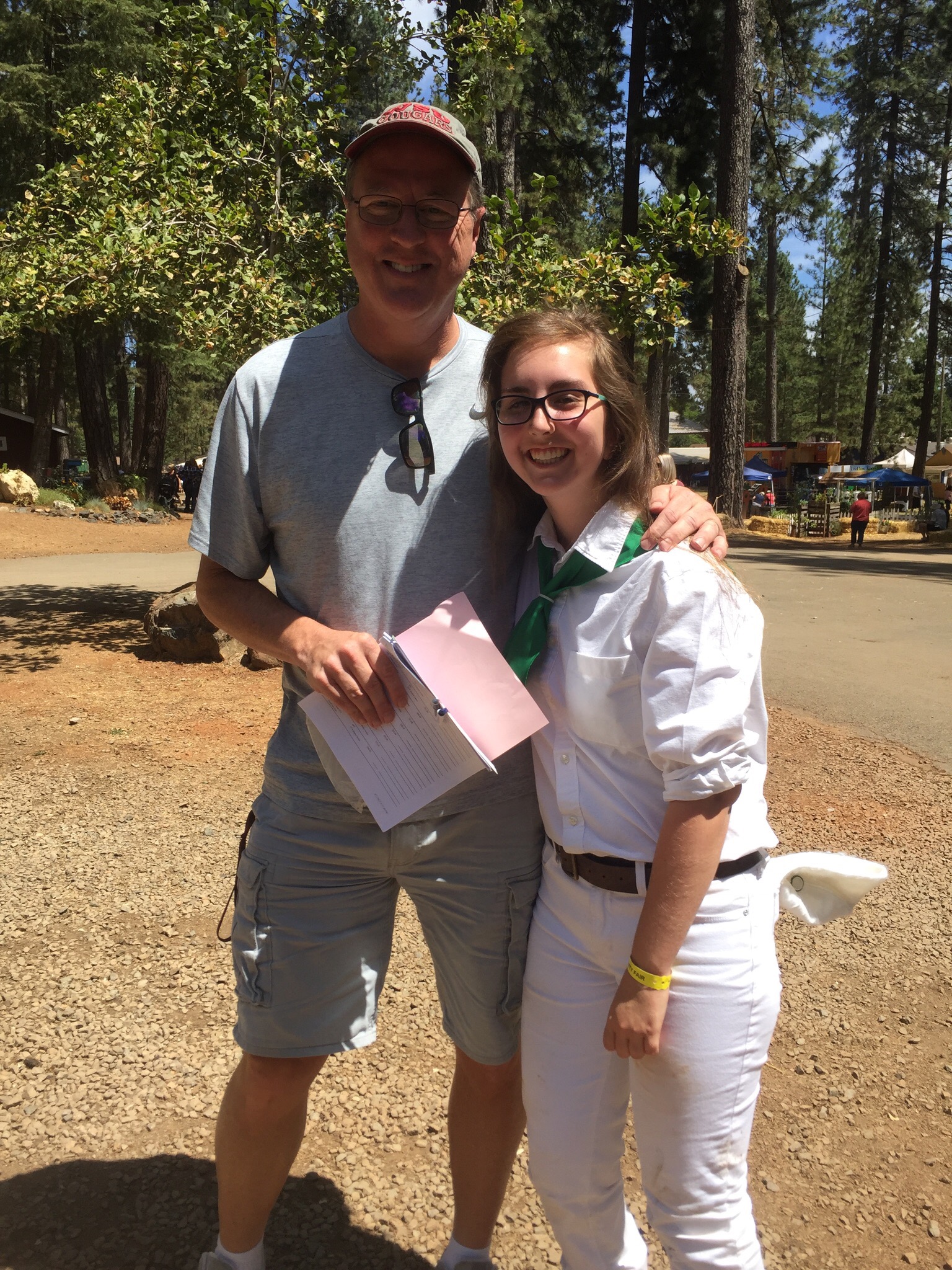 I think 4-H is a wonderful organization as they have impact in many areas of a child's growth and maturity. It was required that each of the kids (and one parent) work a shift in the Pasty Booth as this is a major fundraiser for the club.  Julia did great and the time flew by because the booth was very busy. Luckily the booth is air conditioned with those ovens going constantly.
Saying good bye to Ella was sad for Julia but she knew this was the way it was supposed to play out.  She worked really hard and I am incredibly proud of her.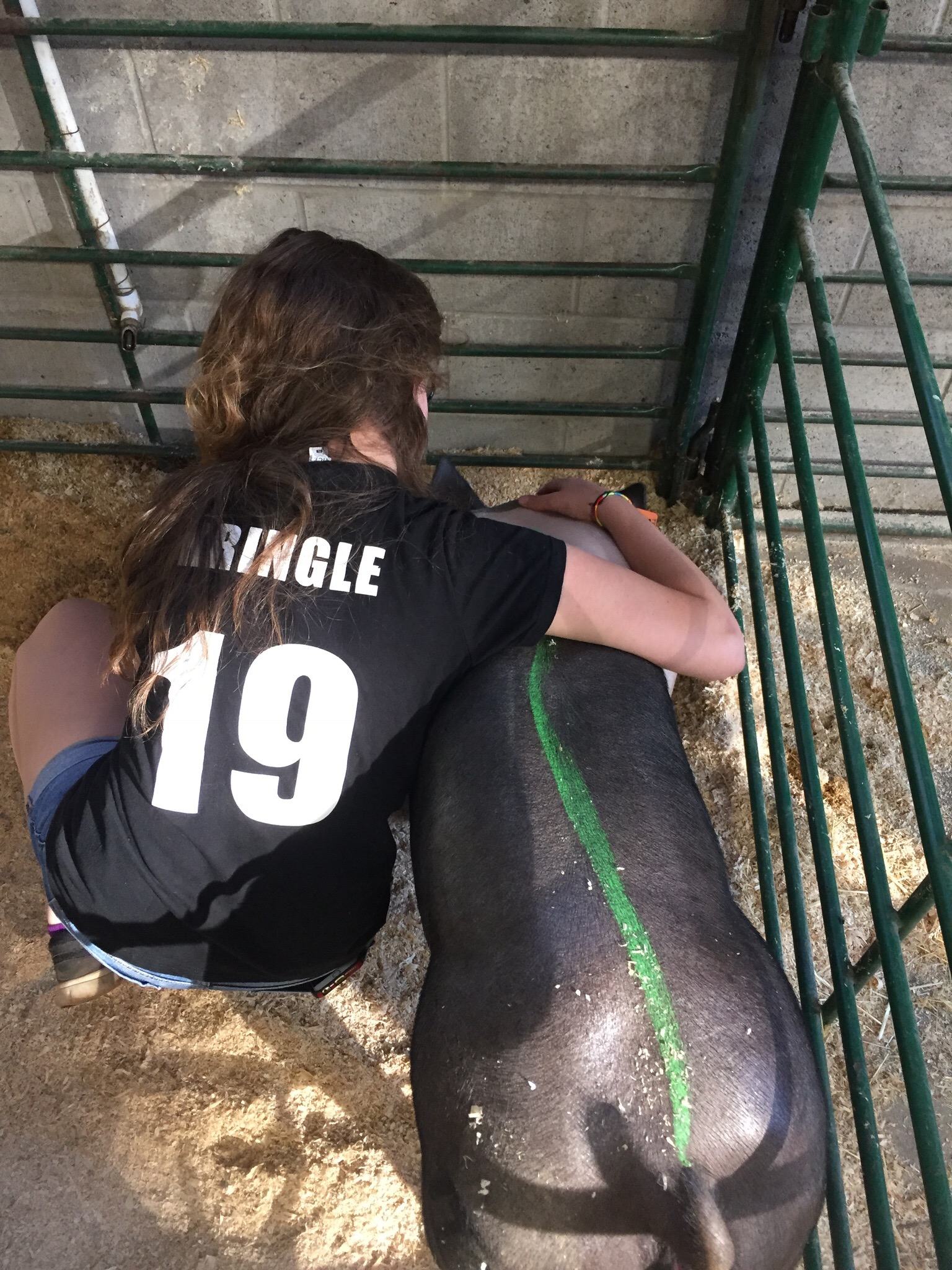 The last couple of days of summer were spent catching up after the busy week we had.  Yesterday Julia and I had lunch together and saw a movie to celebrate summer's end.  It was lots of fun and she was ready to go back today and see all of the friends she missed over the summer.
Before fair, Julia asked if I would make her a new purse. She is learning to drive and for the first time, has to carry a purse with her. Of course I agreed and we hopped on Pinterest to look at my board of Purses, Bags and Totes.    Julia chose a basic bag from Very Purple Person, called the Reversible Bag.  We made a few changes so hers is not reversible.  More on that in a minute though.
First she had to select her fabric.  She had fun looking at all of the bolts in the shop and selected a batik for the outside.  Then we pulled choices for the lining.
It didn't take very long for her to settle on this Island Batik floral and the deep orange solid, Art Gallery's Pure Element Tiger Lily.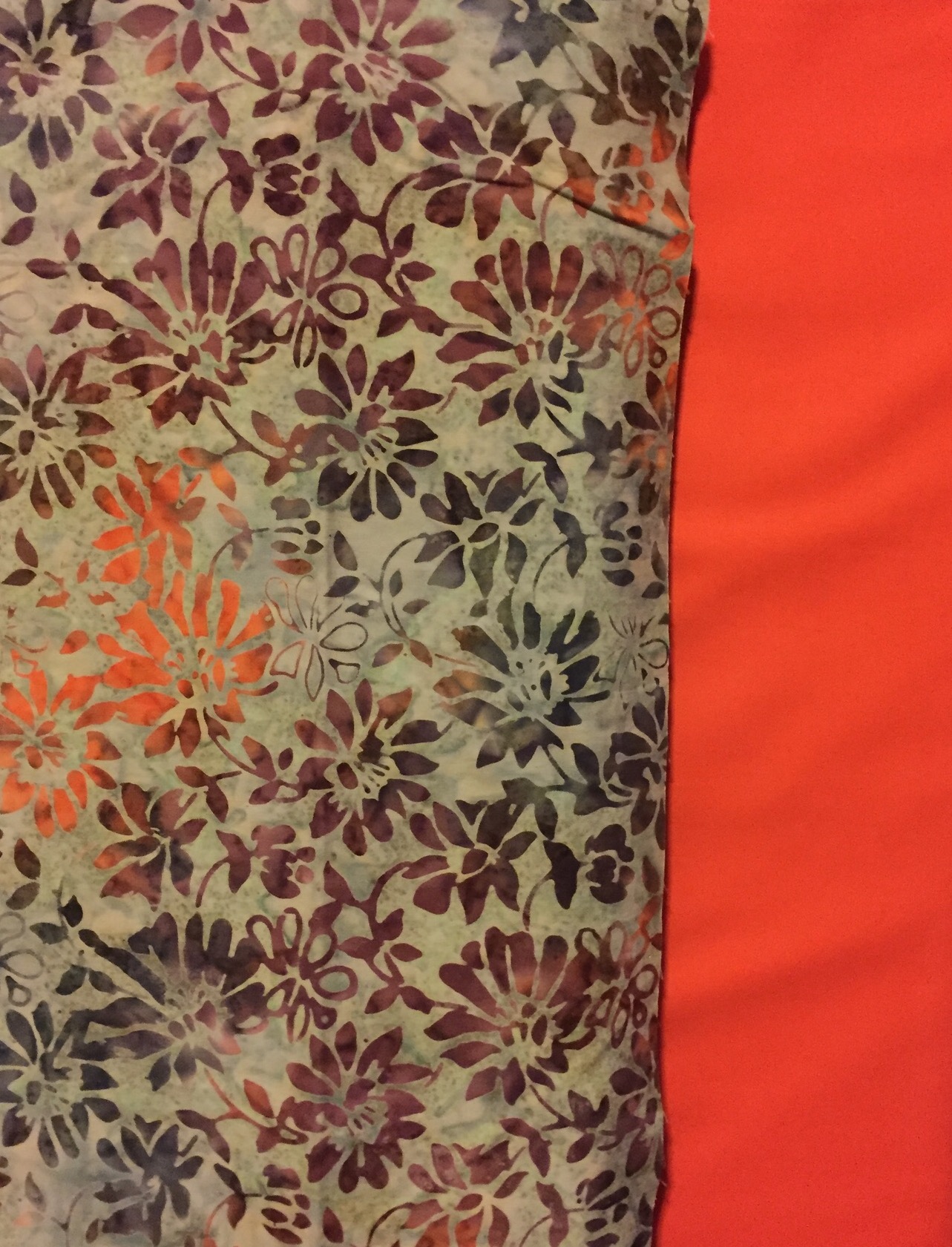 It is a great combination and that orange works perfectly!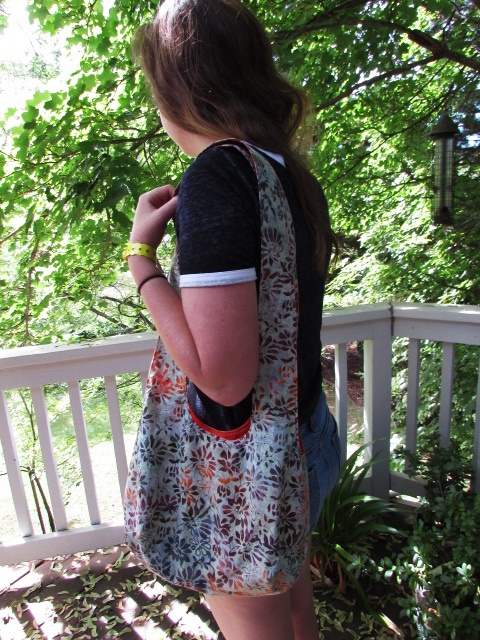 This bag is super simple. It prints as a PDF and you just need to tape a few pieces together to get the full template.  We did lengthen the strap.  Julia is 5′ 8″ and she wanted it to hang to her hip. I also added two pockets with Velcro closures to the interior and a little clip to hang her keys from.  (I still can't believe she is old enough to need keys.  It seems like she should still be filling her purse with stuffed animals and markers.)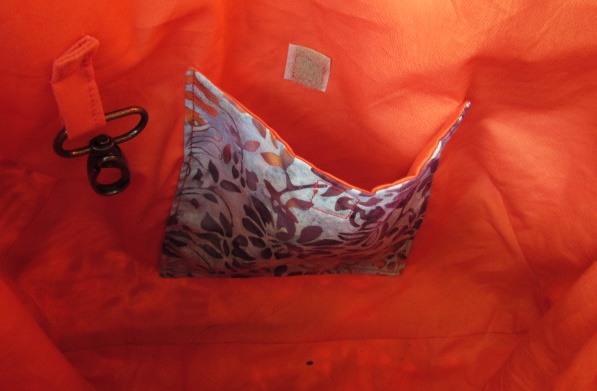 I didn't put a closure at the top of the bag but I think I may add one.  It seems like it needs it so it isn't always gaping open.  Julia doesn't mind either way. Just trying to think of a closure that can be added now that the lining is all sewn in. I am sure I will think of something.
Now that fair is finished and school has started, it is time to catch up on housework and get ready for my son and his family.  Then come next week and we are all beyond excited!  Look at this girl — I can't wait to play with her! She is sitting up and trying to crawl.  Just adorable.  🙂