Someone said 'every finish line is the start of a new race' but for me it is the start of a new quilt. I am now allowed to work on 2022's Positivity Quilt! As well as all of the other little distractions that pop up along the way.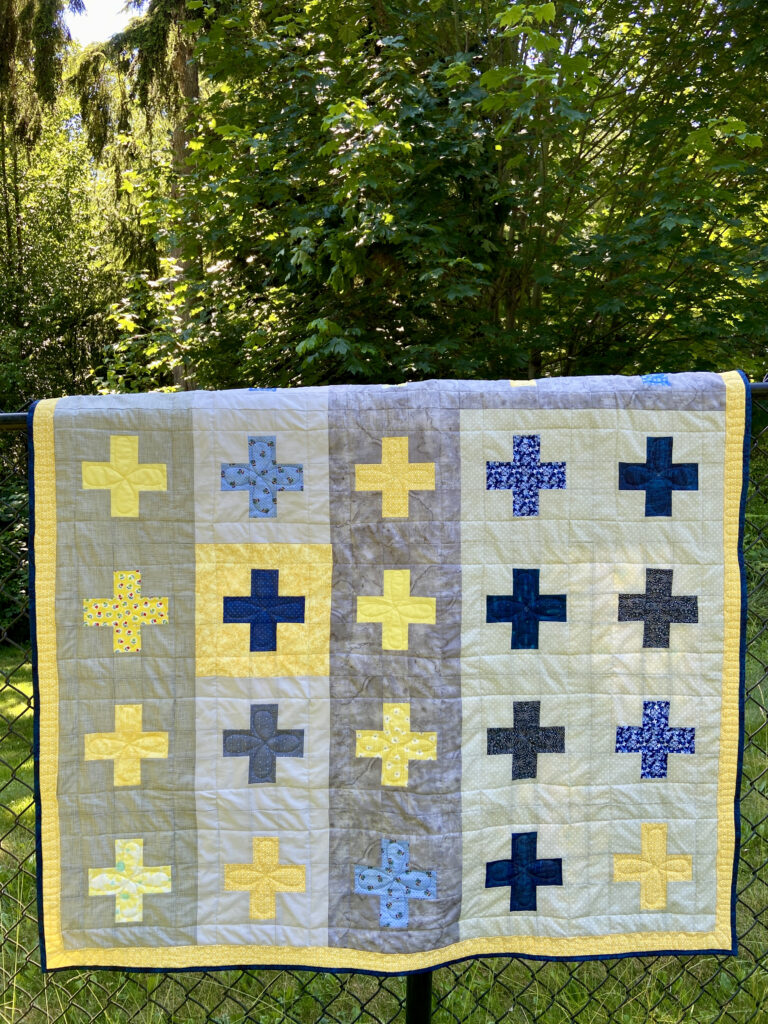 This quilt doesn't have nearly as many blocks as Preeti (Sew Preeti Quilts) called for but I decided it was a large enough quilt at this point. All of the pluses are either a shade of blue or yellow and with one exception, all backgrounds are various grays. The blue cross with yellow background came from Alycia (Alycia Quilts). She included this with her quilt when she donated it – you know, a year ago, when we were supposed to have finished these! I thought it was a perfect pop for this quilt so my quilt was technically made by me and Alycia!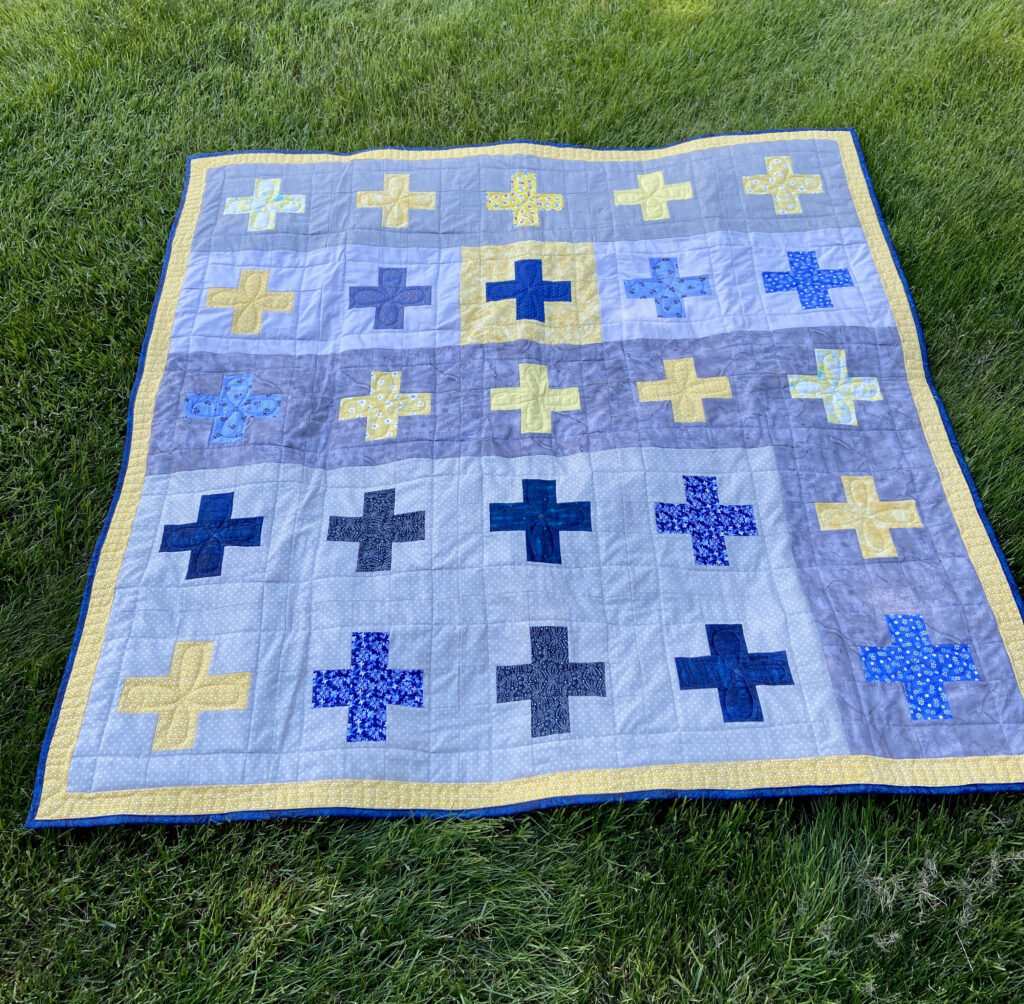 There is a border of deep yellow framing the blocks and a dark blue binding. The binding was selected by my sisters. I texted them when I just couldn't decide and they chose blue. Smart call on their part, as this looks great!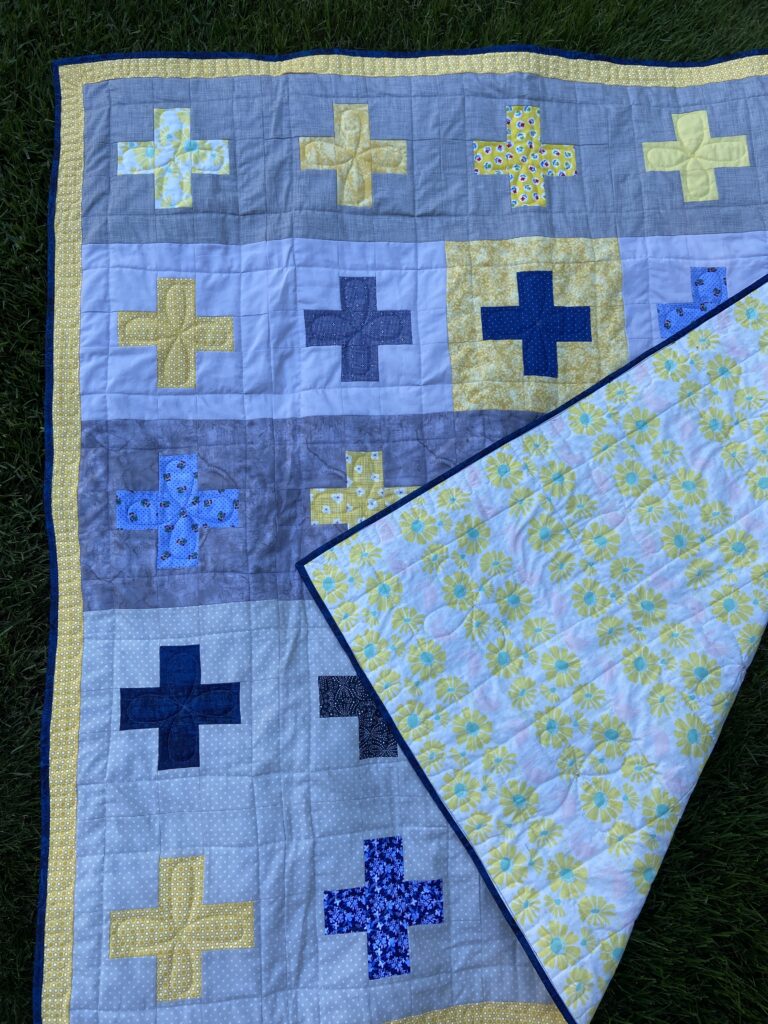 The backing is a piece called Abiding Reverie from Art Gallery Fabric. I had it in my shop because it reminded me of vintage sheets (which you all know I have a strong affinity for). It is such a cheerful fabric. There is still some left which makes me happy.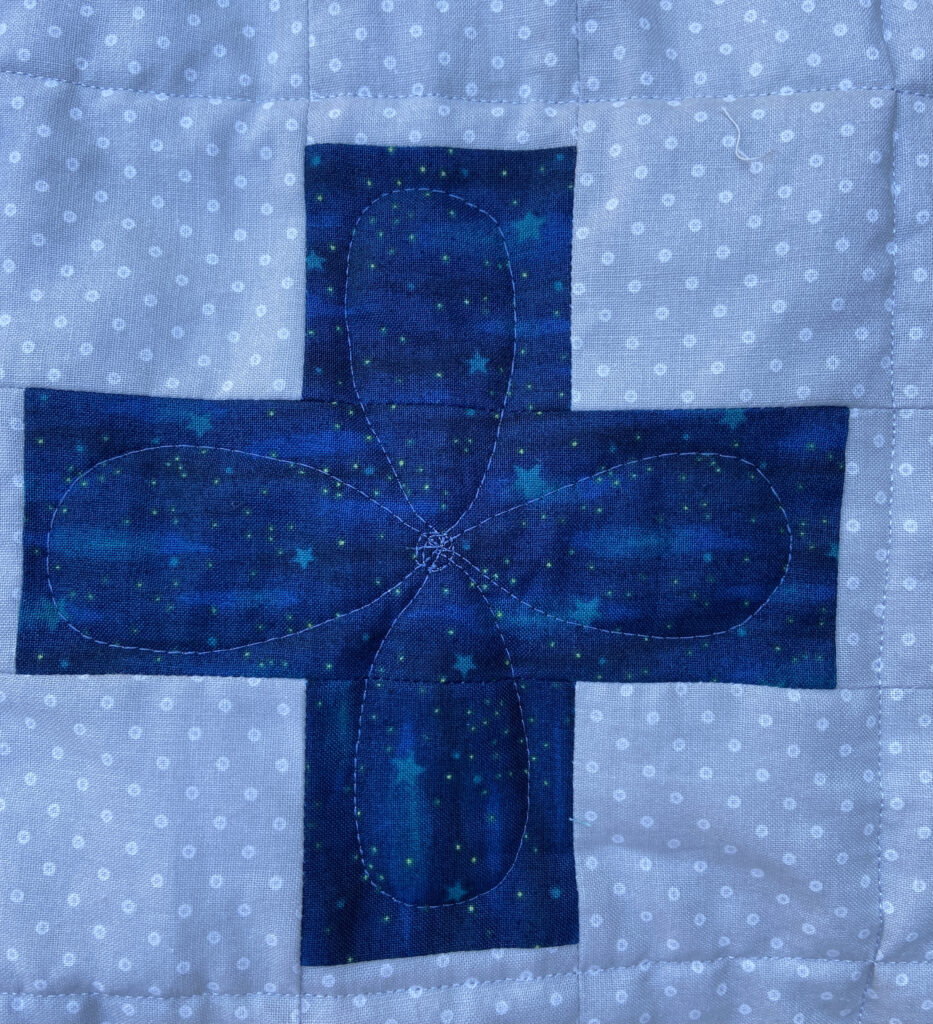 After doing straight line quilting both horizontally and vertically, I did this little design on each plus. I am so happy with the new machine my sister gave me. It is so easy to quilt on compared the the older machine I was using. I still don't have a walking foot yet and the straight line quilting was actually more of a challenge than the FMQ. I had a few puckers since the fabric wasn't being moved from top and bottom.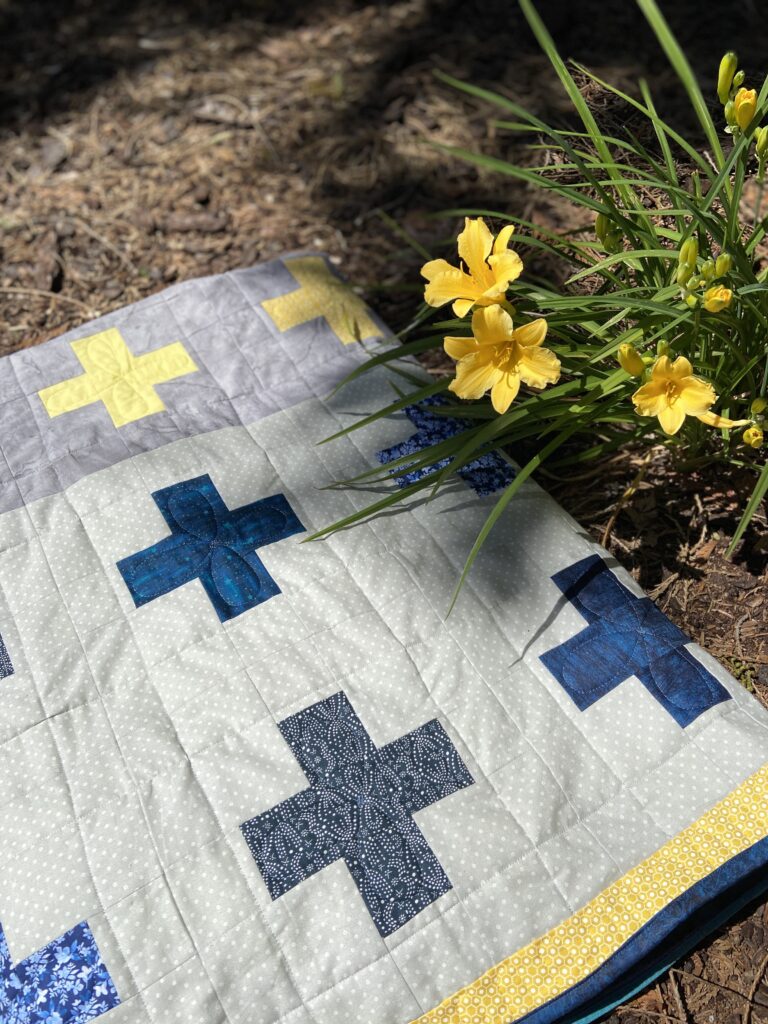 This is a finish and I am thrilled with it. I think I will wait and mail it to Mercy with the second quilt. Having this beauty sitting in my sewing room will motivate me to finish the 2022 project! Thank you Preeti for hosting this event, both last year and this!
Linking to my usual favorites. Check them out at the top of the page, under Link Ups.