It has been a long while since I have purchased a set of precuts from one fabric line. Usually, I am too frugal to just buy fabric without having an intended project already in mind. Knowing me well, two of my kiddos recently gave me a great birthday gift; a three month membership to one of Pink Castle's monthly fabric clubs. It is pretty amazing that a 25 and 28 year old guy when hunting for a gift for their fabric obsessed mother were fortunate enough to stumble upon Pink Castle's fabric club options during a Google search. Actually I should say it was fortunate for me, huh? (Last year for my birthday, my three boys gave me a great gift of fabric. You can read about that one here.)
The boys selected the club featuring Art Gallery fabric. Although with the options offered at Pink Castle, they couldn't go wrong. I would have been happy with any of them. Last week I received my first set. It is gorgeous.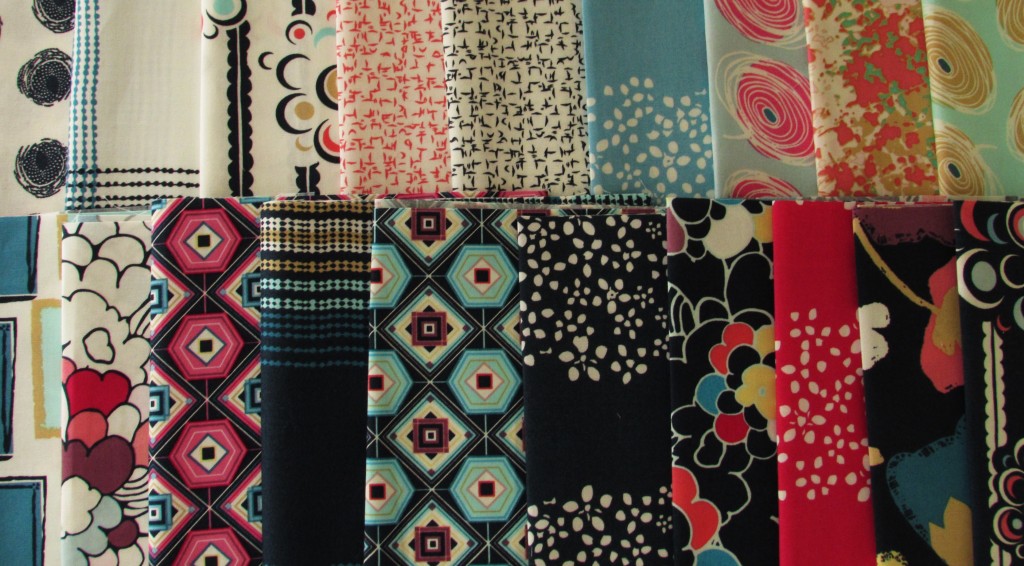 This is a line called "Dare" and was designed by Pat Bravo. It is modern and bold. The navy and dark pink are great together, especially mixed with the other shades of blue, pink and mustard yellow. I love it.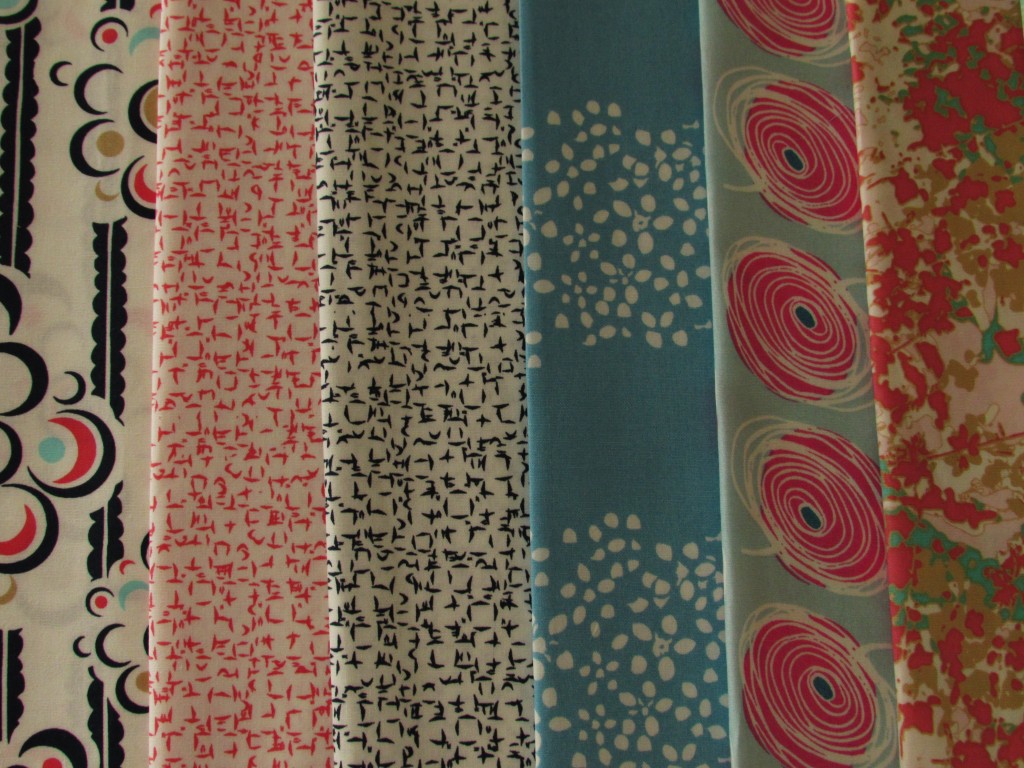 So pretty!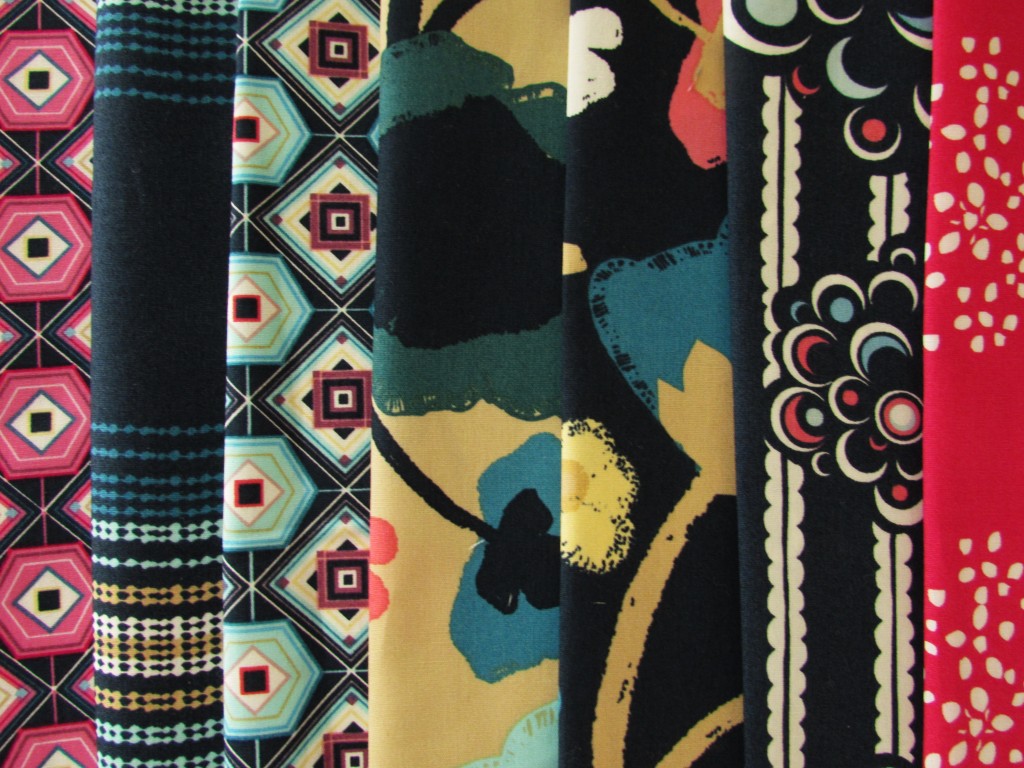 I am thinking about how best to use these. The pieces are fat eighths so not terribly large. My current idea is to make some sort of plus quilt design where the pattern of pluses (is that a word?) is surrounded by a coordinating solid, probably gray or yellow. I haven't made a plus quilt yet and love them. I kind of see it where the pluses are clustered up in the right corner, working their way down to the below the midline and then a solid fabric surrounding them. It would be a great piece of negative space to practice some quilting.  We'll see, I need to play around with it a bit more.
This is the perfect gift for me. I think the three month subscription is just the right amount. It will give me three new projects, which will take me well into the new year (and that's just around the corner!!)
Hope you are all enjoying your Sunday. Yesterday I worked on a holiday project and it is coming along well. I'll post pictures sometime next week.
Linking to Molly Sparkle's Sunday Stash.