March is going to be an exciting month! Today my sweet grand daughter is celebrating her 3rd birthday! Then later this coming week, her little sister will make her entrance to this world of ours! My daughter in law is scheduled for a C-Section on Thursday assuming the labor and delivery department isn't overwhelmed with other babies arriving that day. I am so excited to see this baby and to learn her name. My son and his wife like to know the gender ahead of time and they save the name to be announced when the baby arrives. However I admit to being a little bit pesty and ask all the time what her name will be. They secretly roll their eyes and don't tell me. So, a few more days and I will see pictures and know her name! Woo Hoo!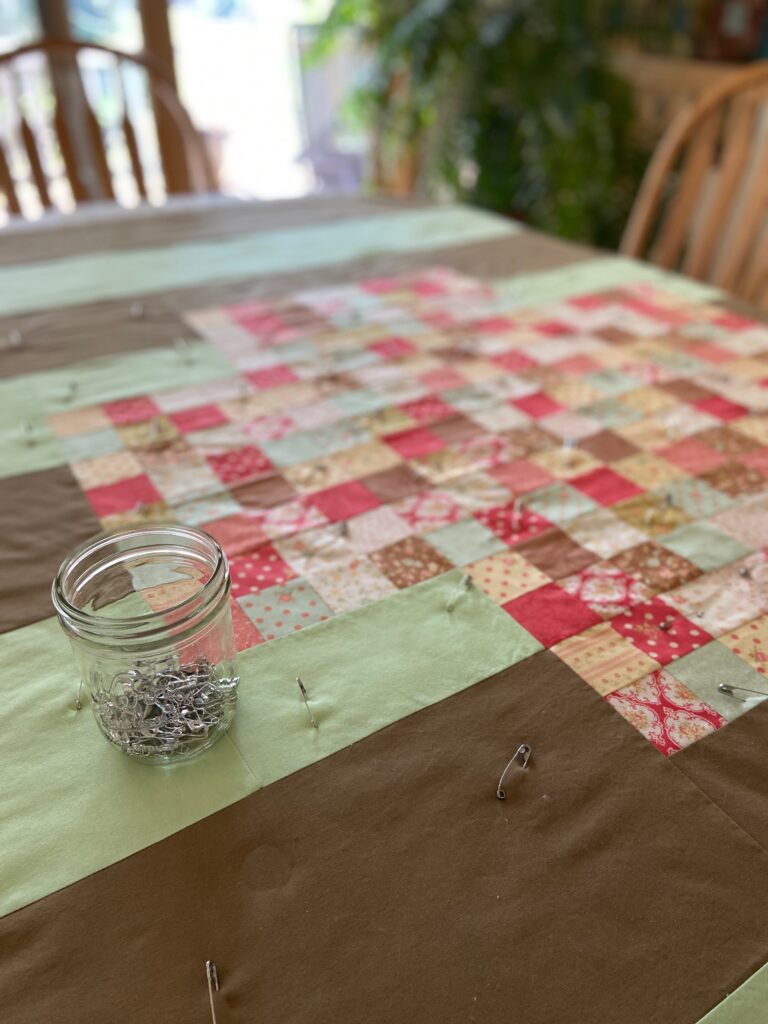 In quilting related news however, I do have a goal for this month. The stack of Mercyful quilts over at Mercy Hospital is terribly low at the moment so I am sewing madly, trying to get one quilted and finished for them. (If you aren't familiar with Mercyful Quilts, please click here and read more about this wonderful program.) I had this top folded up and waiting to be finished. I had made it some time ago as part of a blog hop celebrating the release of Modern Plus Quilts by Paige Alexander and Cheryl Brickey. But I never finished it.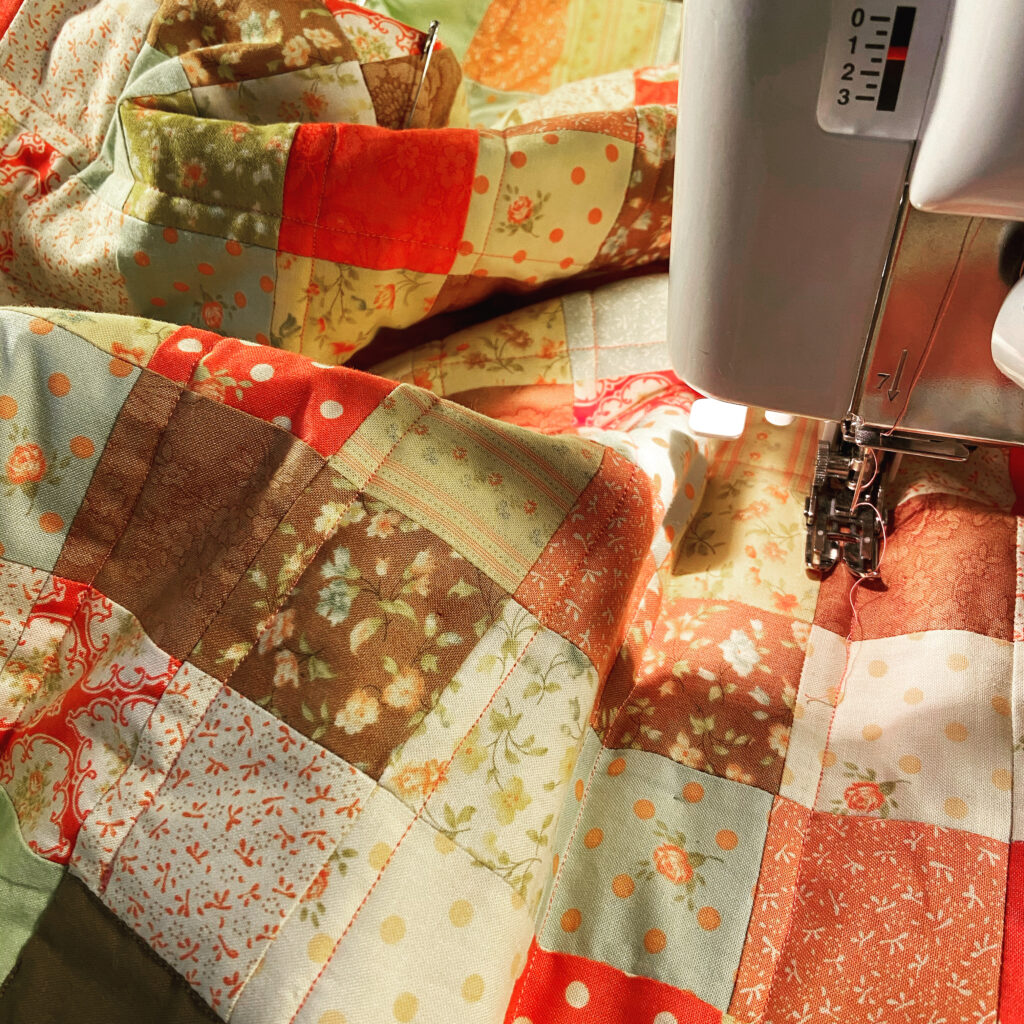 I started quilting it yesterday (after a long migraine siege this week). This morning I finished a series of straight lines through the patchwork in a coral/pink thread. Now I am pondering the wide brown and green stripes. I haven't decided what to do there.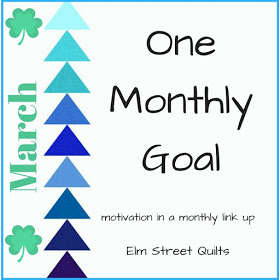 Finishing this quilt is my monthly goal for Patty's link up at Elm Street Quilts. I hope to get it finished up this week so they will have another quilt on the shelf. If anyone has a lap size quilt that needs a home, I would love to bring it to Mercy Hospital. Just remember, no juvenile fabrics as they treat only adults. That is really the main stipulation.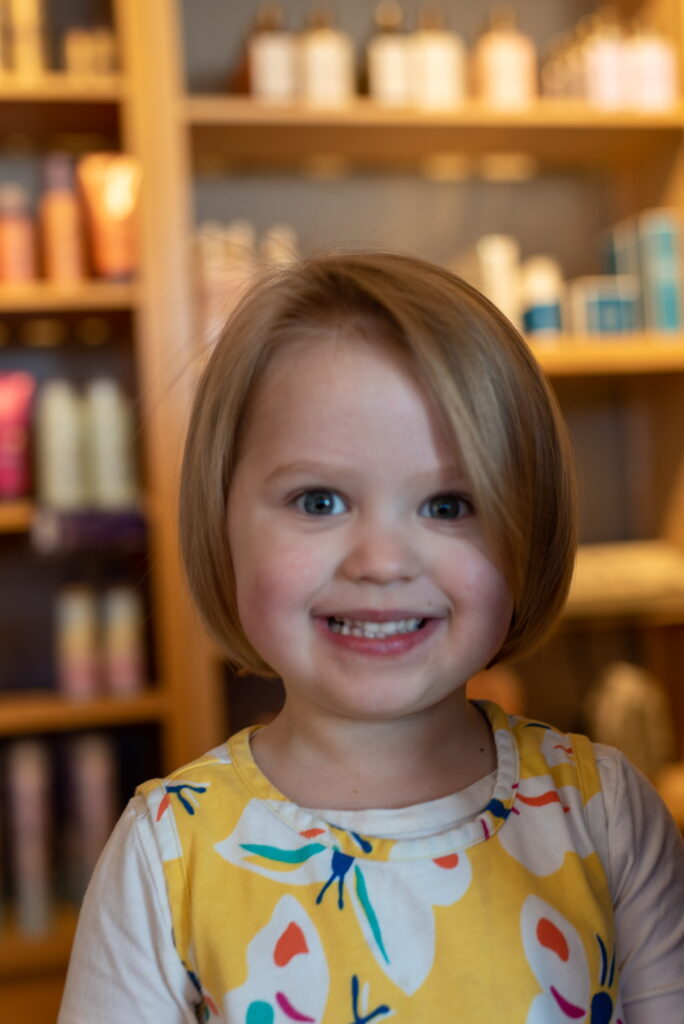 Last, but certainly not least, would you like to see the cutest little girl ever? She got her first haircut this morning and she now looks like she is ready for kindergarten (but she is only three!) The first haircut seems to makes the child age a couple of years. She looks much more a little girl and less a toddler. Happy birthday sweet girl!
Have you set a goal for this month? Let me know! I will be back in a bit to share the news of my second grand baby! Can't wait!!