Ever since I fell victim to my Pinterest addiction, I have wanted to make a plus quilt. Something about the simplicity of the design and the ability to use large scale fabrics effectively makes plus quilts very attractive to me. Honestly, I don't think I have seen one that I didn't like.
Last fall, when I received my first Art Gallery Club shipment from Pink Castle, I designated that bundle to be used for a plus quilt. (I posted about this here.) The line, Dare by Pat Bravo, has some wonderfully vivid large floral prints. I immediately ordered a couple of yards of Thread On to be used as the background fabric. When that arrived, the whole bundle sat in the sewing room until March.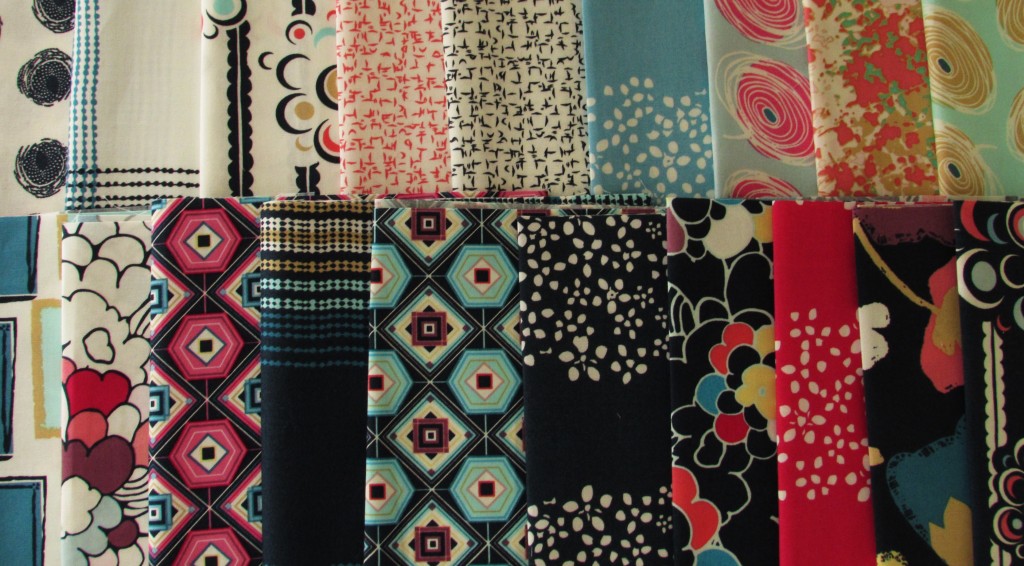 One rainy Saturday, I managed to cut all of the squares for the pluses. Then it sat some more. Finally I started to assemble the quilt top. Really, it doesn't get much simpler than this. Once I going, it went together quickly.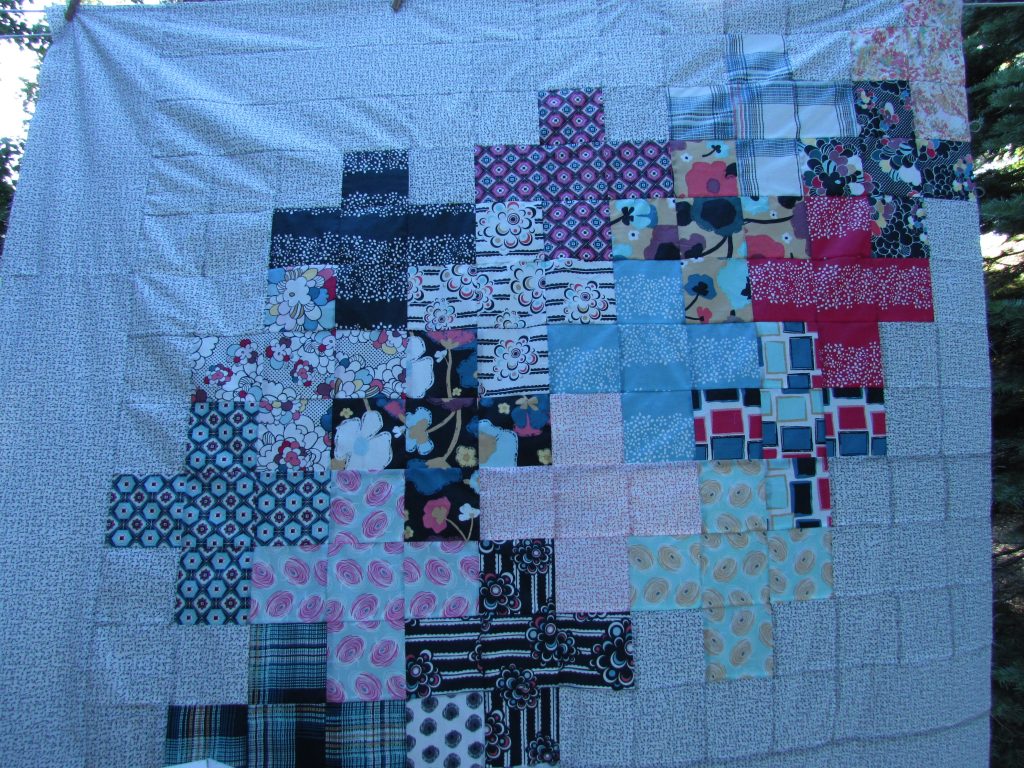 This quilt top was not an easy one to photograph. It was really breezy this afternoon and I couldn't get the winds to cooperate with me.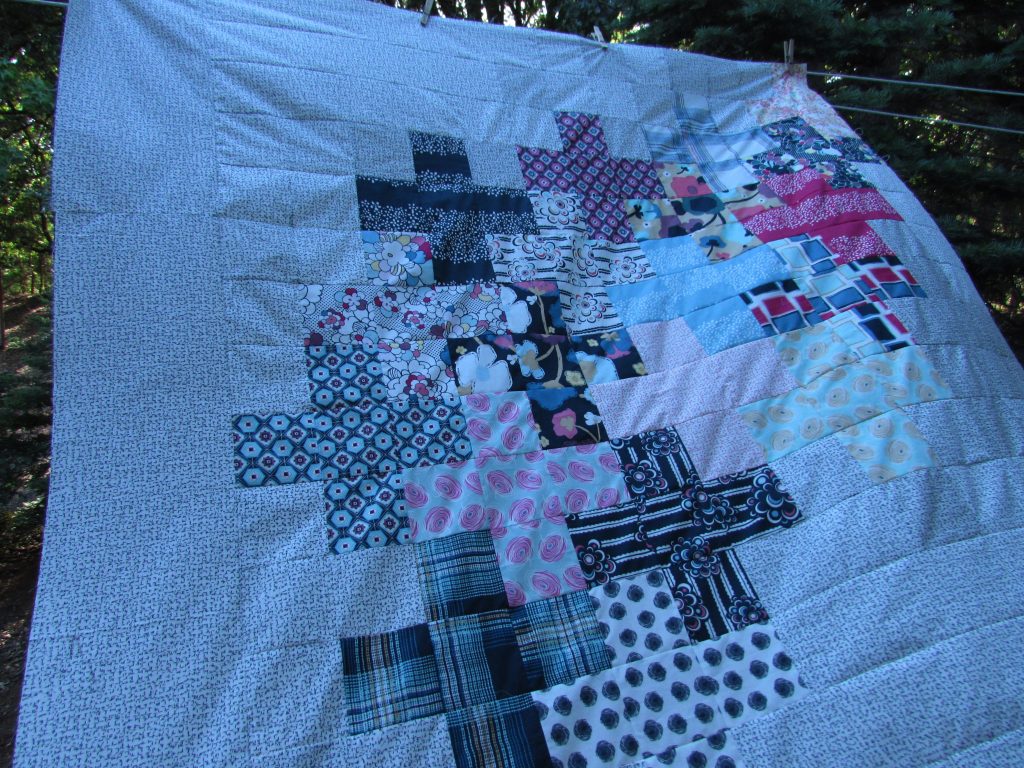 I had to resort to my ever faithful quilt model.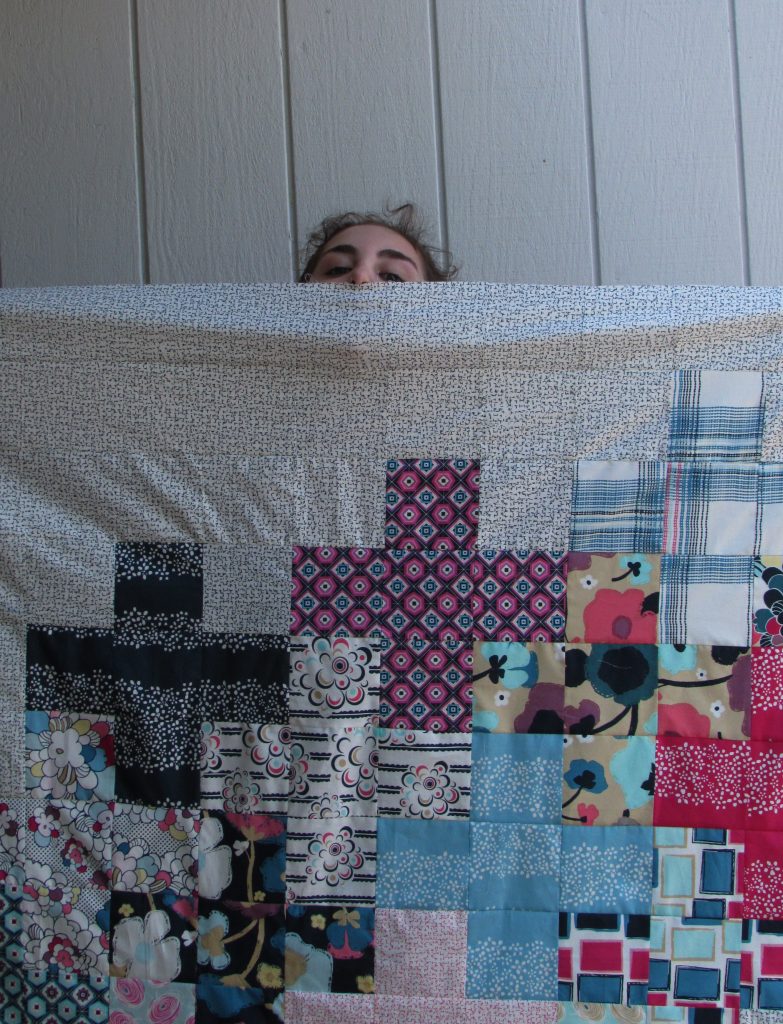 She is such a helpful girl.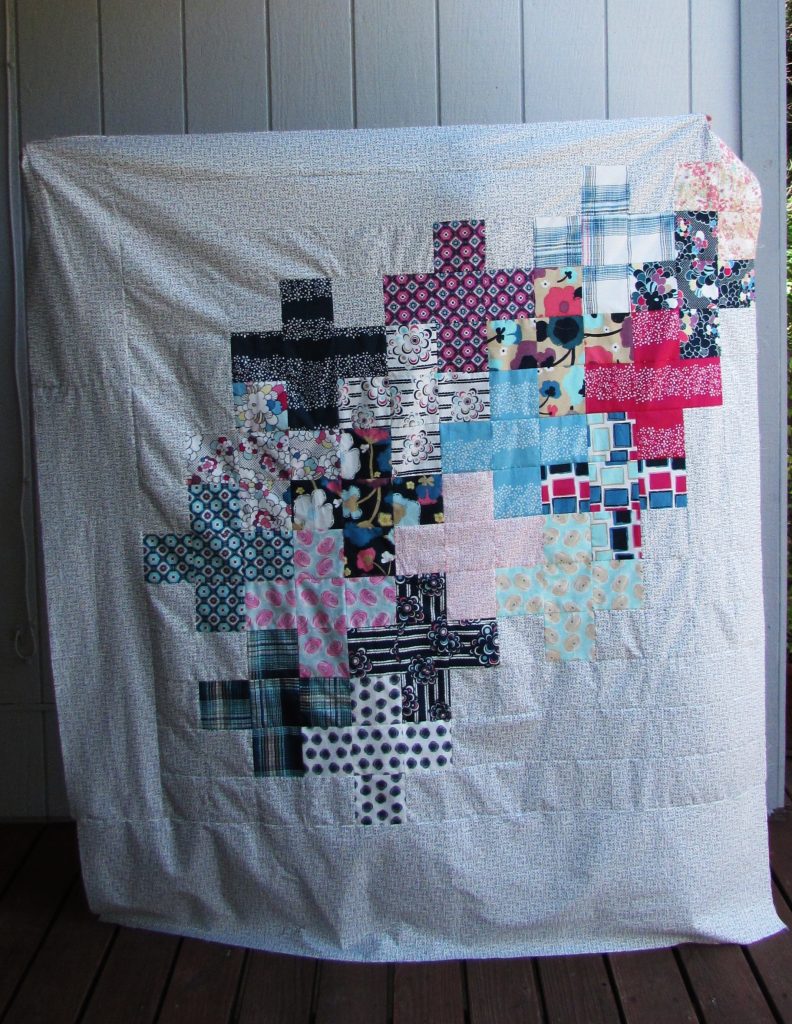 I am looking forward to quilting this. Lots and lots of negative space to work with. That is both fun and intimidating at the same time. For the backing, I have been piecing the scraps that were left from the front. I need a bit more fabric to complete it though. I had hoped I had enough leftover fabric but I am short. Darn it. I ordered a bit more of the background fabric and it won't take any time to finish the backing once it arrives. For now though, the top is done and I am calling this one Positively Floating.
Linking this pretty flimsy finish with my usuals. Find them at the top of the page, under Link Ups.