In case you didn't already get the message, I LOVE our community. So creative and so generous, I am continually amazed with the giveaways that are ongoing. About a month ago, Quilter's Candy Box had a giveaway. Guess who won? Yep, me. Lucky, lucky, lucky me!
Just in case you aren't familiar with them, Quilter's Candy Box is a brand, spanking new business run by Tracy and Elizabeth. It is a subscription service where you receive a box of quilty goodness in the mail each month. The first month of business for Tracy and Elizabeth was this month of June! On Instagram they have been actively marketing their fledgling business.  (You would be very wise to give them a follow on IG.)  They ran a giveaway for one free box in June and yours truly got very, very lucky that day.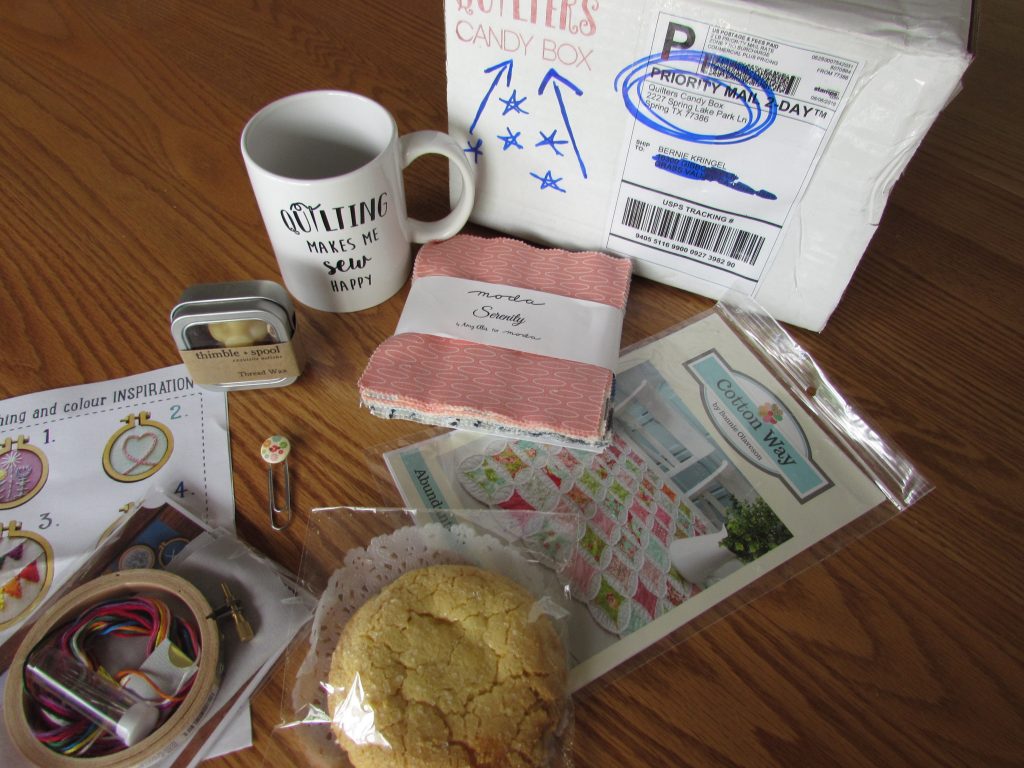 I received the box yesterday and had been waiting anxiously because there were some subscribers that had already received theirs and were flaunting all that goodness over various social media outlets. The box did not disappoint! The contents were generous and included lots of fun things like a charm pack, pattern, crafty items, sweets and more. Take a look at the adorable coffee mug up there! That will be happily used by this quilter for her morning coffee.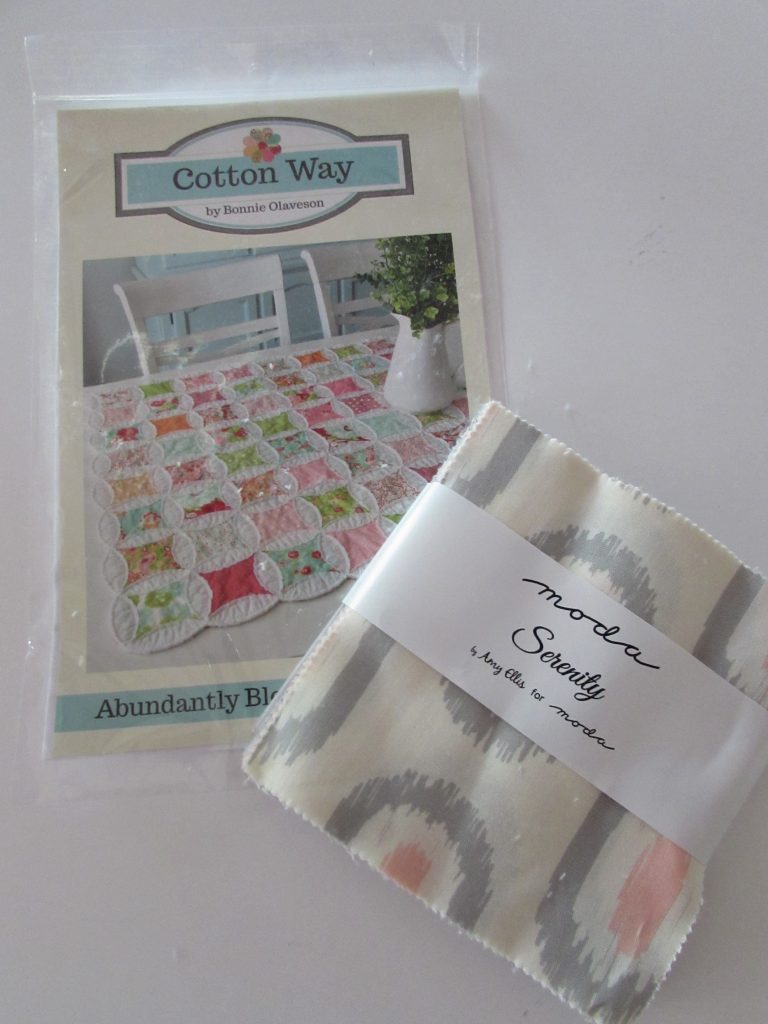 This pattern is a special edition, created just for Quilter's Candy Box, by Bonnie Olaveson. I have never tried Cathedral Windows so I look forward to making this. Take a closer look at this Serenity Charm pack. The colors are soothing and just so pretty.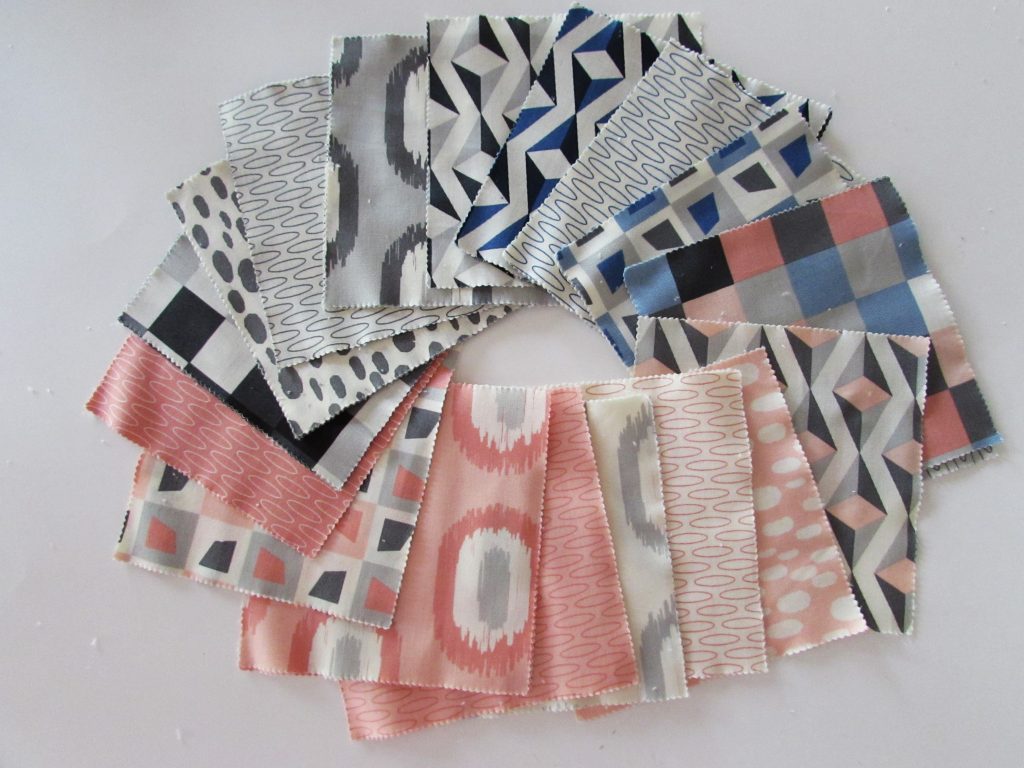 I'll tell you right up front, when I make this project, it is staying with me. I love the fabric and I'm keeping this one!  Ok, let's look a little further.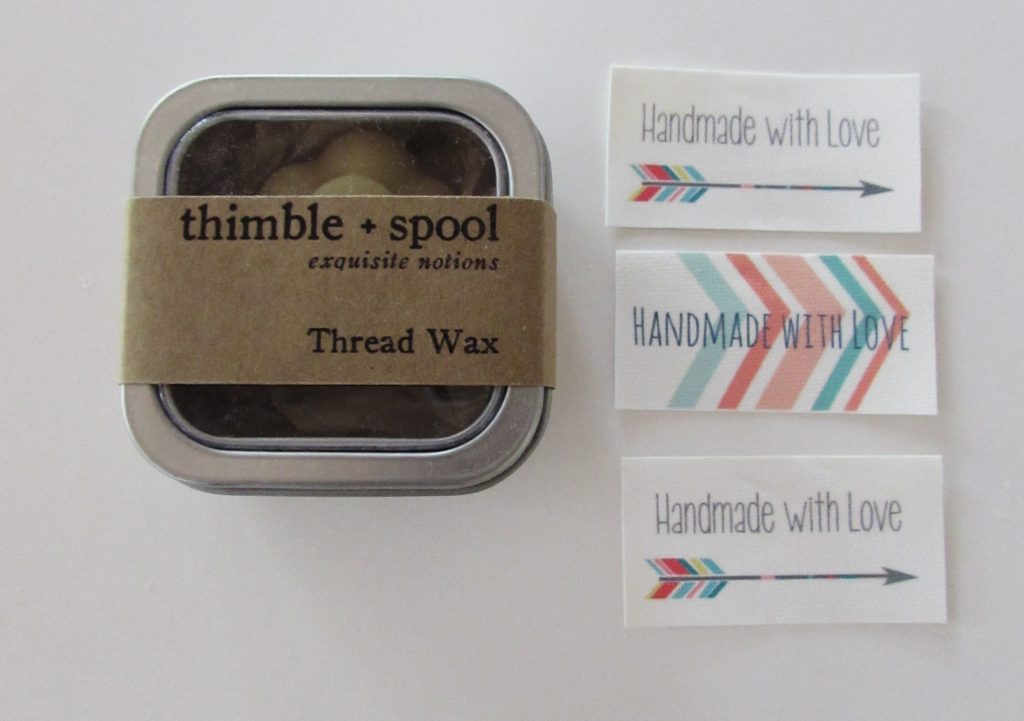 I love these little labels. The colors remind me of Maureen Cracknell but as far as I know, she didn't have any input here. They just look like her, don't they?  Thread Wax.  Here I have to admit my lack of knowledge. I have never used it and don't know what to do with it. Anyone want to give me a hint? Thank you!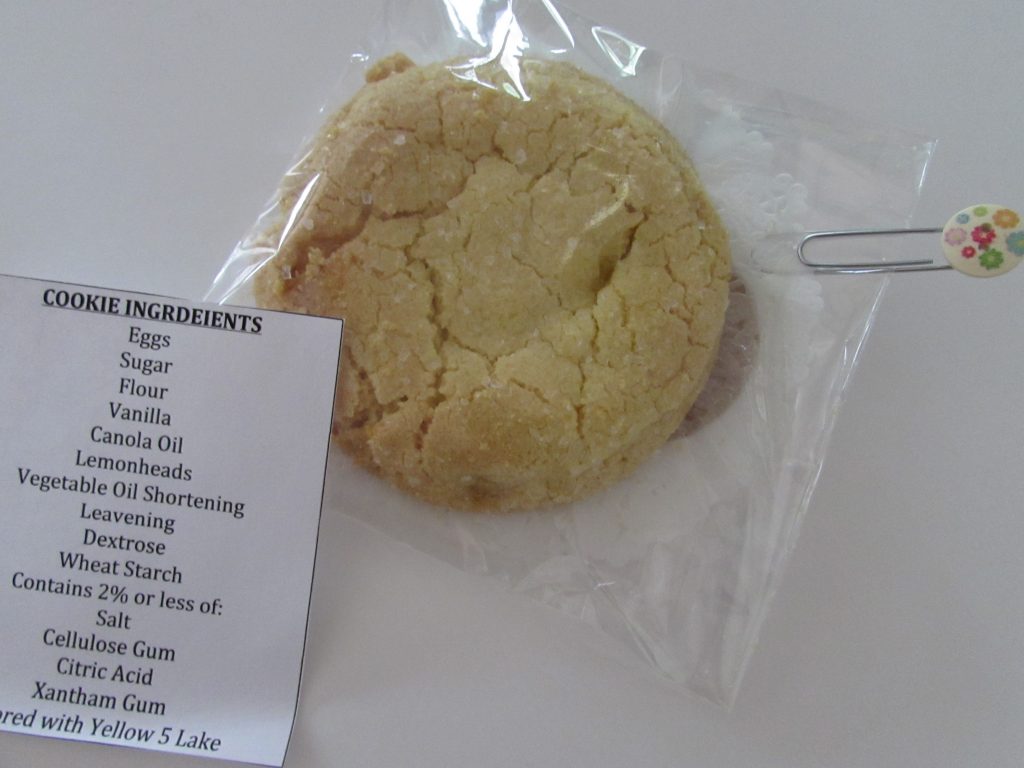 Here is this month's treat. A lemon cookie. I haven't tried it yet but it looks yummy. See the paperclip bookmark? I love it's simplicity with one sweet button. It is currently holding my page on a new Anne Tyler book I started yesterday. (Are any of you Anne Tyler fans? I love her books and have read most of them.)
Here is the month's crafty element.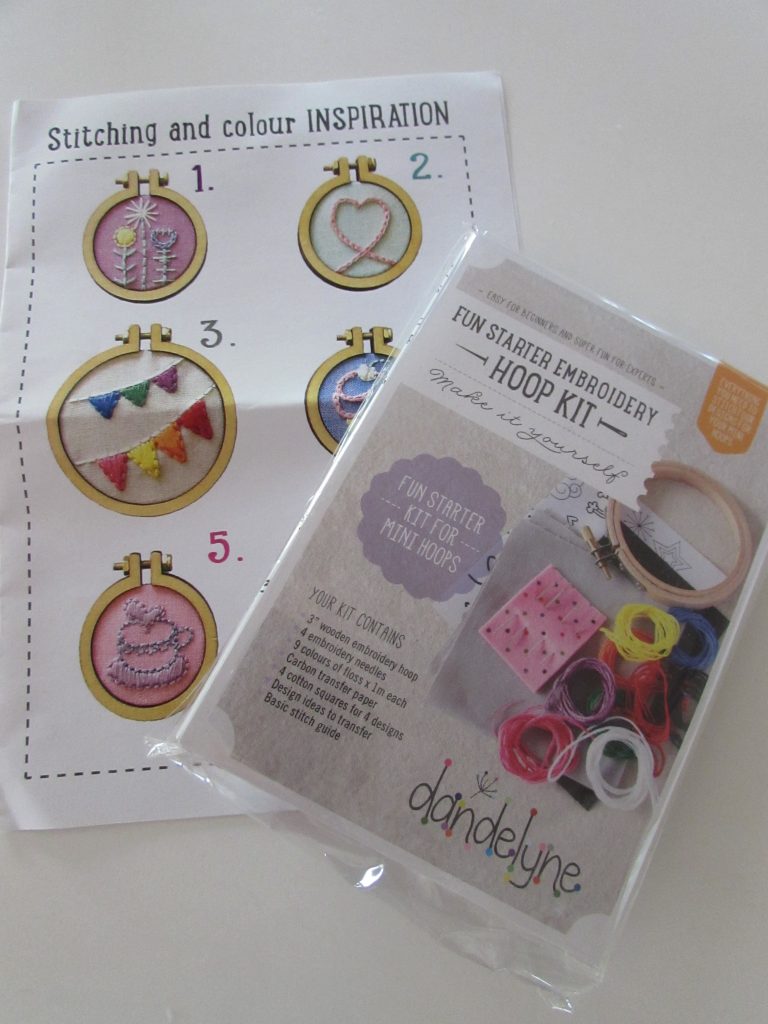 This little embroidery kit looks like fun. I have been thinking of giving embroidery a try after looking at the 25th anniversary piece I made for my parents all of 37 years ago. (You can read about that here.) Maybe this is the place I am meant to start.
This was indeed a box of treasures. Quilter's Candy Box runs a monthly giveaway and if you are following them on either Facebook or Instagram (or both) you are sure to see when to enter to win. The monthly subscription is another way to take advantage.  I also checked in with Elizabeth to see if they was a way to order a box as a gift for someone without subscribing. This would make such a nice holiday gift for a quilter. (Note to my kids:  bookmark their site. Hint, hint.) While it might not be right for a person's monthly budget, many quilter's would certainly love to give (and to receive) this as a gift.  Elizabeth was quick to respond to my email:  "As for purchasing single boxes as a gift, we will have them available occasionally.  We will email our newsletter subscribers about it, and post about it on Facebook and Instagram.  We also hope to eventually have a few boxes that are always available (like a birthday box) for a one-time purchase." I plan to keep an eye out for these opportunities.
Thanks so much Tracy and Elizabeth for this very fun box of pretties!
Linking up to a few fun linkies. Check them out at the top of the page, under Link Ups.