In keeping with Valentine's Day and all of the sweet projects that are posted this time of year, I want to share a gift I made for my parents' 25th wedding anniversary. They celebrated 25 years back in 1980, several months before I turned 20.  I haven't done any embroidery for years and years. I remember making this piece and a few things for the boys' room when they were babies but I don't think I have done any since then.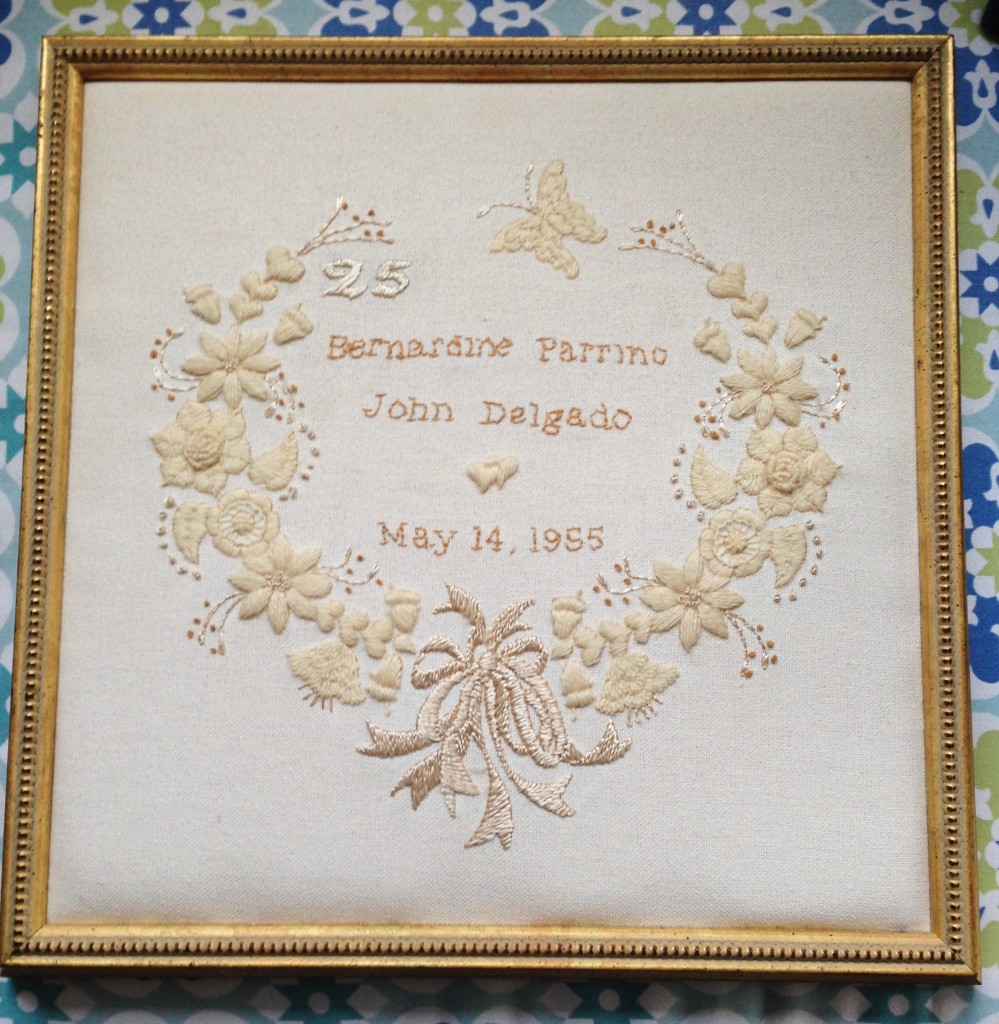 This project was made from a kit that I purchased. After hanging on the wall for the past 35 years, it is a bit dusty.  Last fall when Mom was recovering from her surgery, I looked at this which is still hanging in their bedroom. You know what? I am absolutely sure that I don't remember how to do this!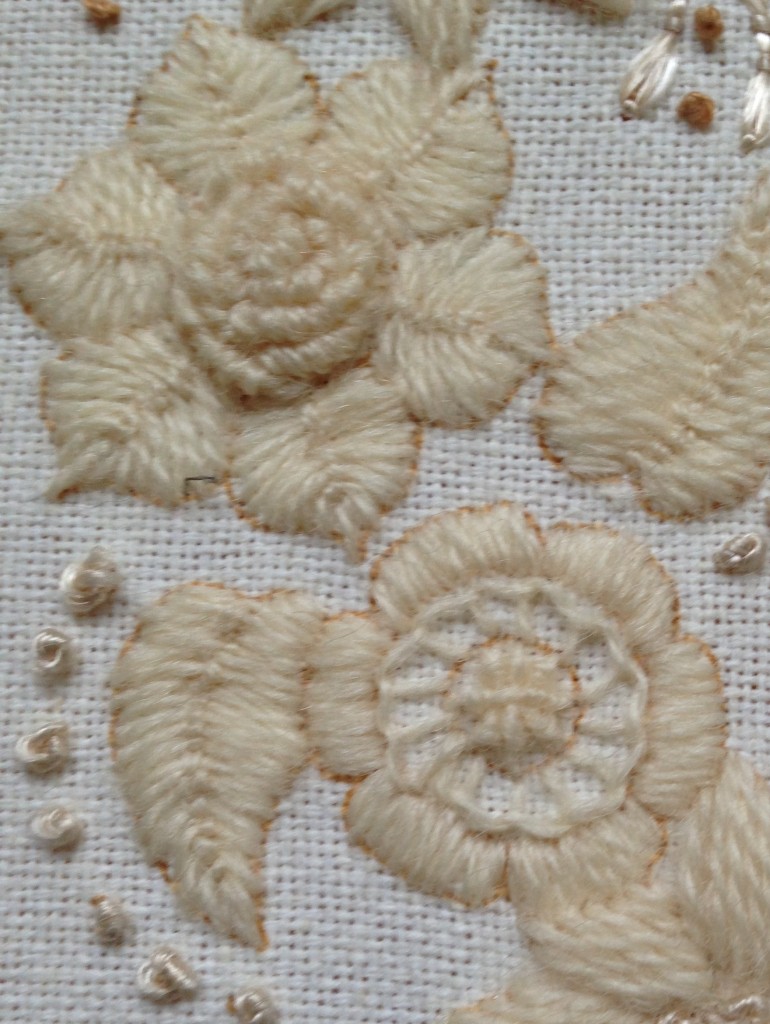 I am sure I could still do a satin stitch, a running stitch and some french knots but the other stitches are no longer stored in my memory bank. Like the raised center of the upper flower – that looks pretty interesting but beats me how I did it.  😉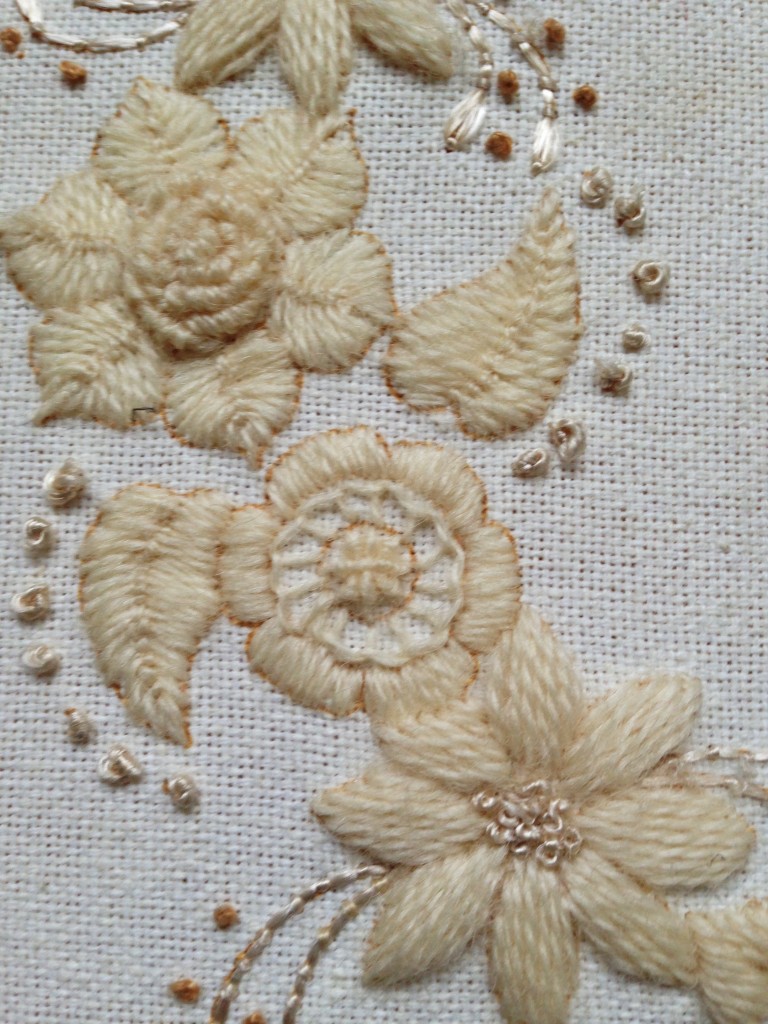 On the uppermost flower, toward the left, I rather like the petals with the vein running down the center. Again, no recollection of how that stitch works. And the center of that middle flower? Very pretty and again, no idea how to stitch that!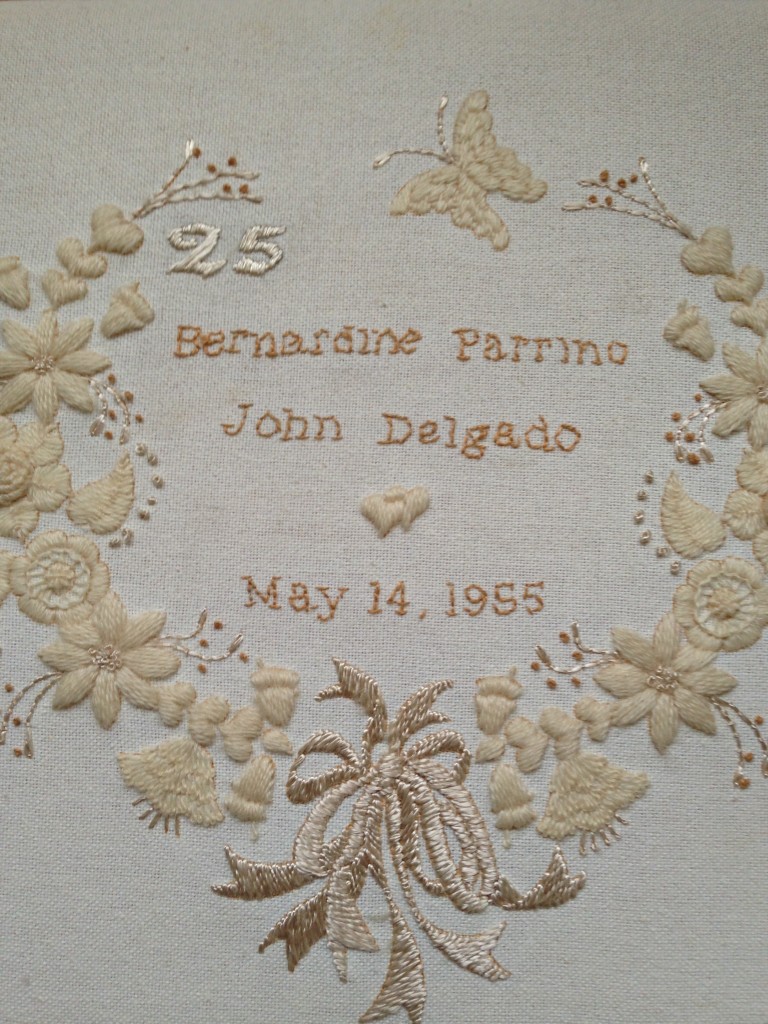 The stitching on the words is a bit herky-jerky when you see it up close. Overall though, this is a sweet tribute to my parent's amazing marriage. They will celebrate their 61st anniversary this spring and I believe they are still each other's very favorite Valentine.
Linking to A Quarter Inch From the Edge for Throwback Thursday for her February link up. There are others that will be posting about projects from the past so go ahead and check them out!