To the US readers, Happy Independence Day!  To all others, Happy Monday!
I was looking for something to decorate the table with since my parents were coming to BBQ and I found this table runner.  I made this one several years ago. It was during a horrid heatwave where it was just too hot to be outside on the 4th. (We aren't far from that this year either!!). I remember we stayed inside and I found some scraps to make this runner so I would feel like I was celebrating the 4th in some way.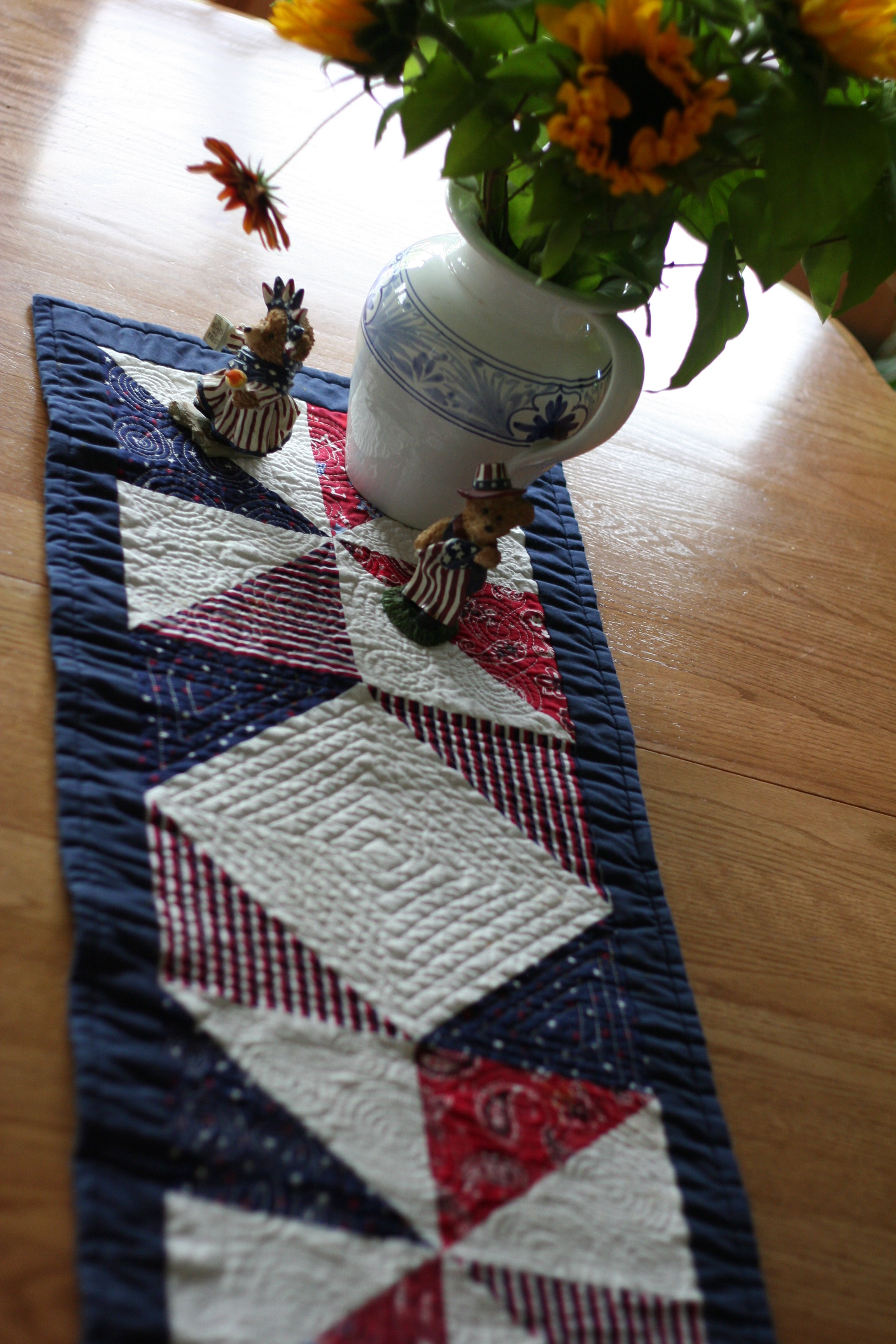 This was very early on as far as free motion quilting goes but it looks pretty good. I remember thinking the spirals were a bit of a trick.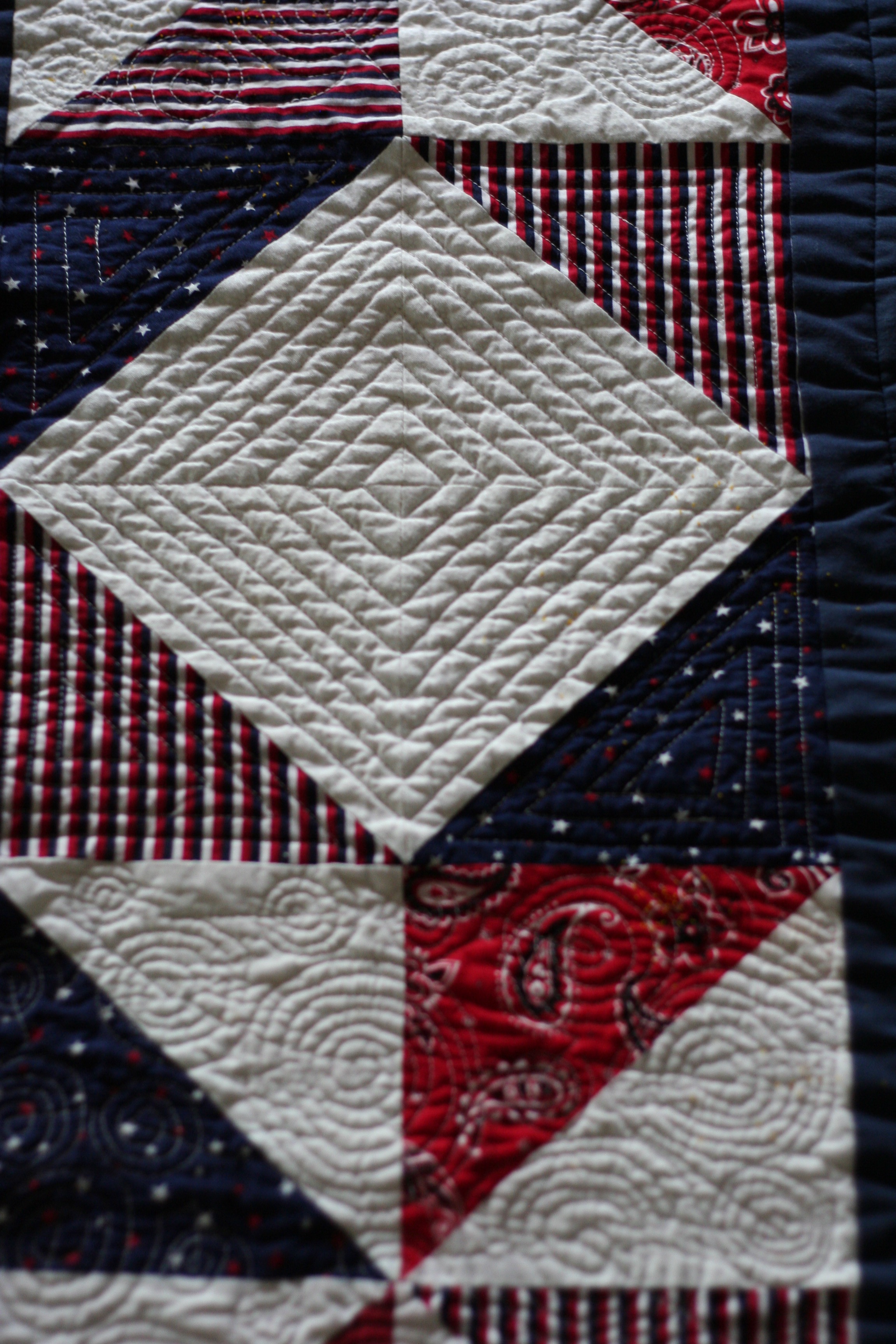 I think it is a sweet 4th of July decoration and it makes the table so festive.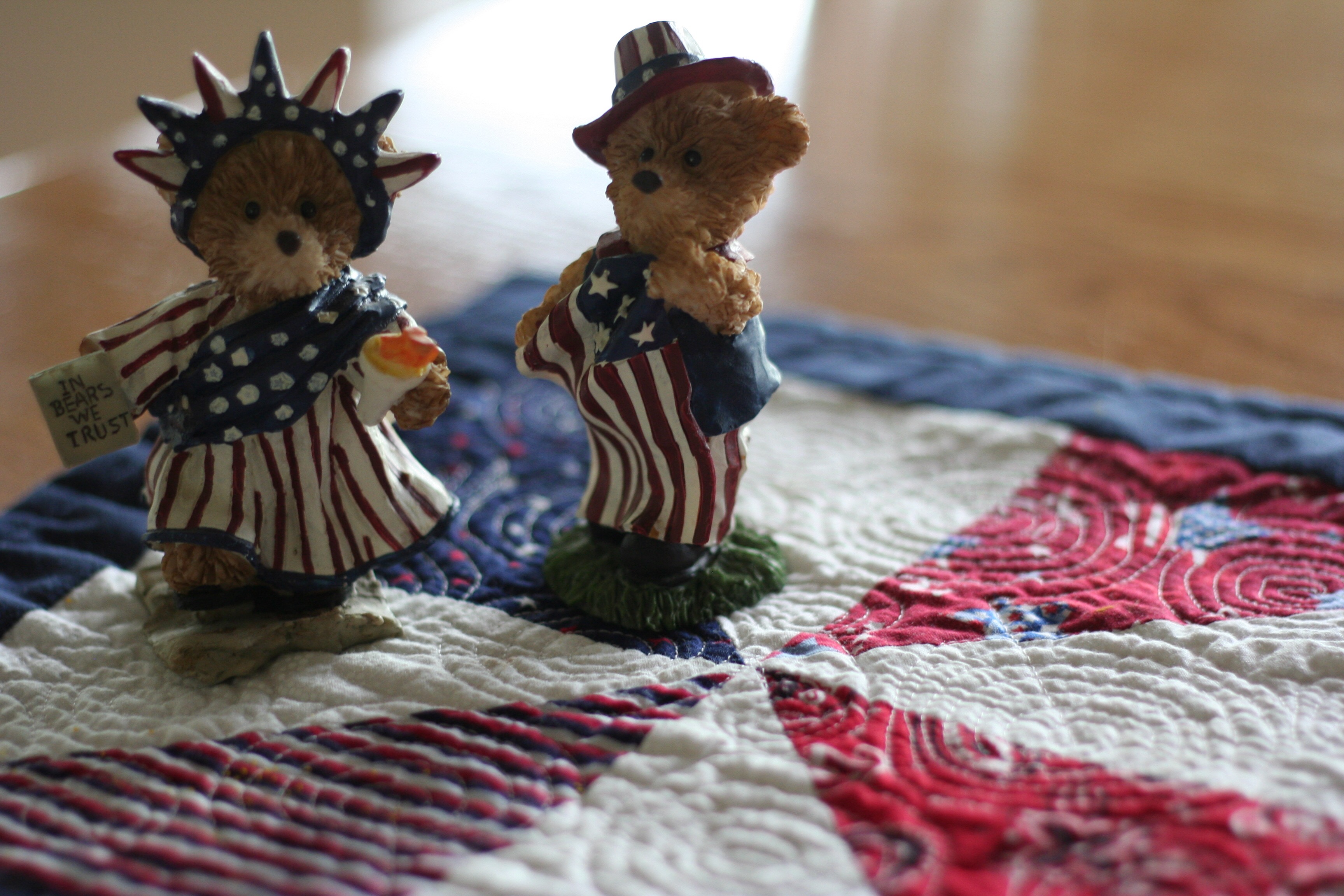 Additionally, around the same time, I made this little flag for Mom and Dad. They hang in on the house during the summer. They live up the hill from me in a big house that has a large wrap around deck and it looks pretty hanging there.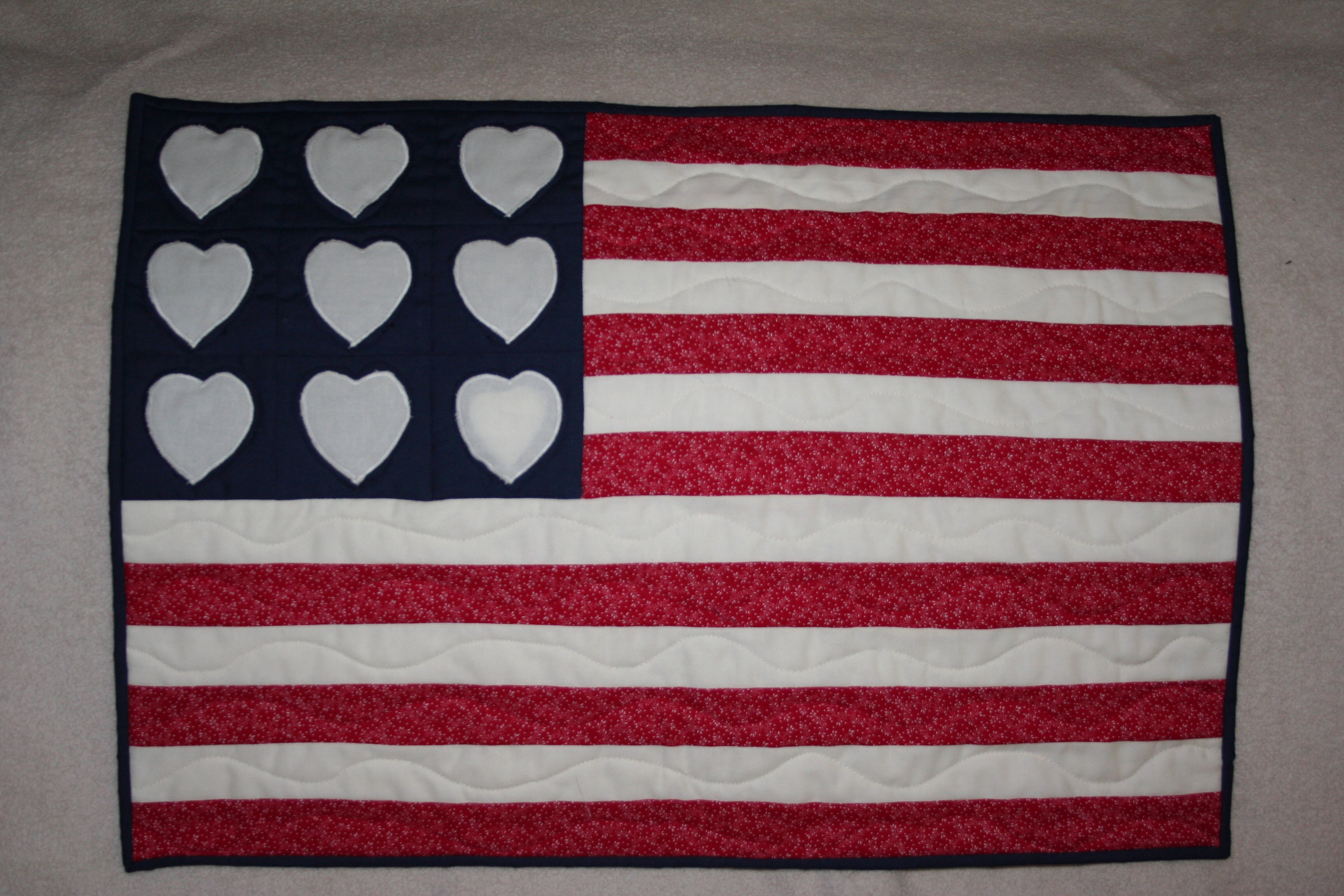 I think this could be one of the first times I did any appliqué on a quilt. It is a cute little flag with an Americana feel to it.
Linking up to a few fun parties which, as always, are found at the top of the page under Link Ups.  Have a safe and happy 4th of July!!