My sewing room is basically made up of bits and pieces that eventually come together to form something pretty – I don't mean this to sound all philosophical. I am not like that. I mean to say it is a mess and I spent some time organizing and realized there are all sorts of fun bits in there that I want to play with. I have picked up a few things thrifting, made a few fun things and finished some others.
As far as thrifting goes, here are the most recent finds. This little stack of bits was a cute one. I love the roosters and the piece of white is totally clean and quite large; and really,- who doesn't want extra white fabric on the shelf? The yellow bit is about 7″ by 42″ and my yellow scraps are next to nothing. These are washed and put away for now.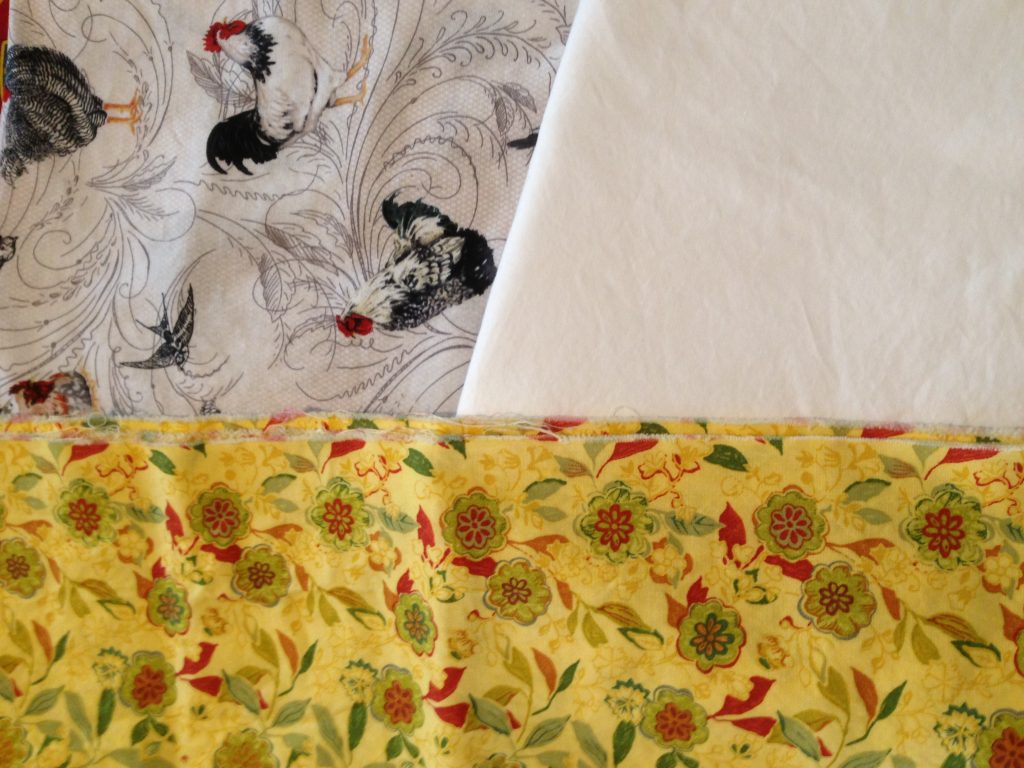 This block was in a bin and looked so forlorn. It was a dollar and I wondered who pieced this with such nice points and didn't want to keep it. I usually imagine that these things come from a lovely woman's quilty UFO pile and get donated when she can no longer sew. Take a look at the beautiful curve she did with the stem, it is lovely. I will make a little table topper with it because it is 14″ square and deserves to be finished.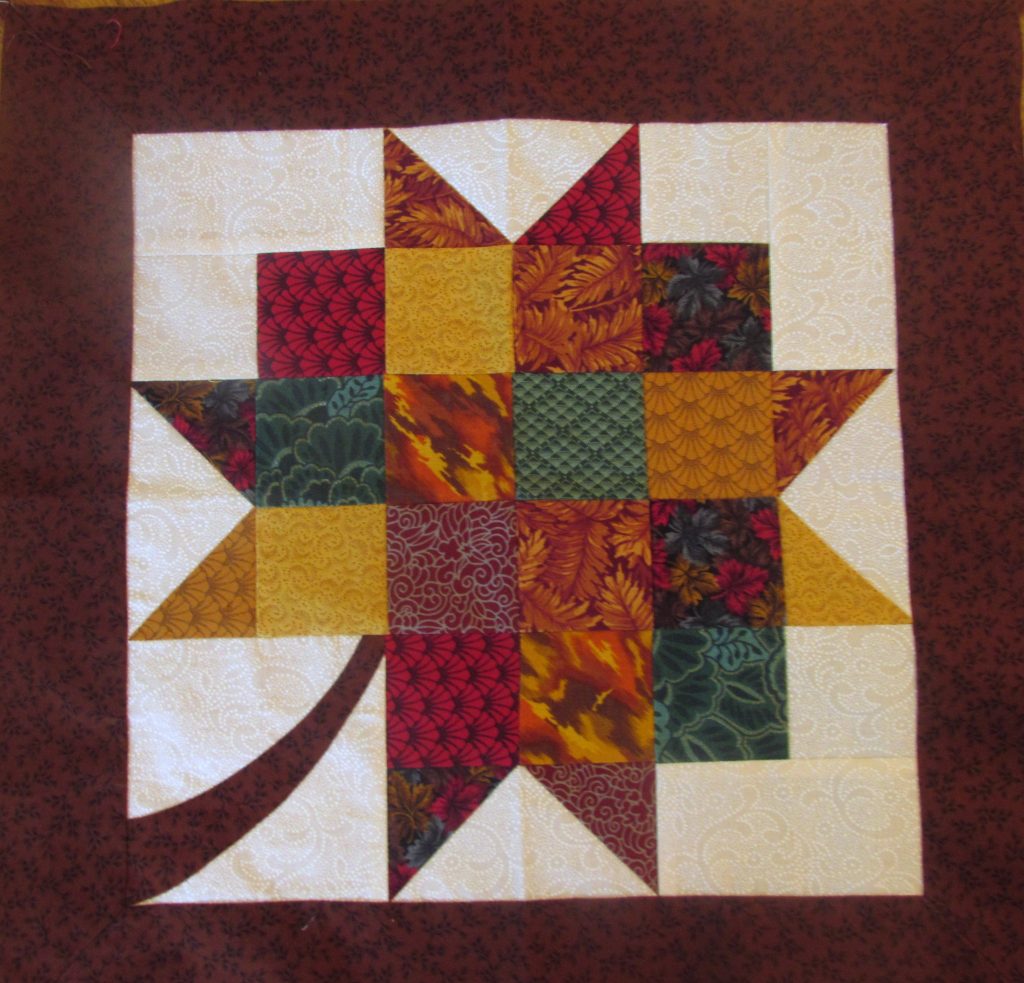 When I was cleaning up, I somehow ended up with this pull from my stash. I kept seeing pieces that needed to be together. I don't have a project in mind for it but if I put them back in their color area, they wouldn't become used together and they should, don't you think? Pieces are anywhere from fat quarter to 1/2 yard in size. I just love this autumnal bundle. When I put the photo on Instagram last night I was asking what other colors might need to be added. My IG/blogging friend, Gloria, suggested deep brown and I agree. I have a nice dark brown in the solids stack and will pull it to see if it belongs with the others. Am I crazy to just pull it and let it sit there until I figure out what to make with it? Do others do this? I have projects lined up right now and don't "need" another but still??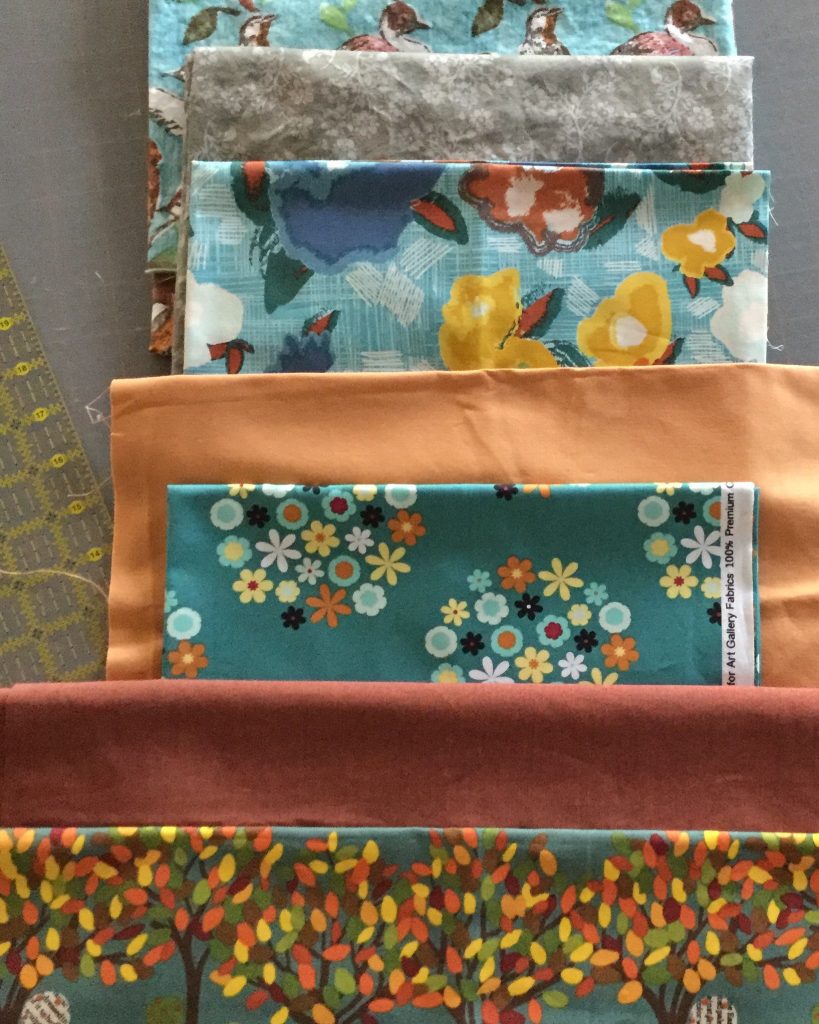 Here is another little bit. This is a six-inch square made up of leftover pieces when I was making the border to surround my THREAD mini quilt. I didn't want to throw them away. It will adorn my design wall for now, waiting to become something else. It is so cute.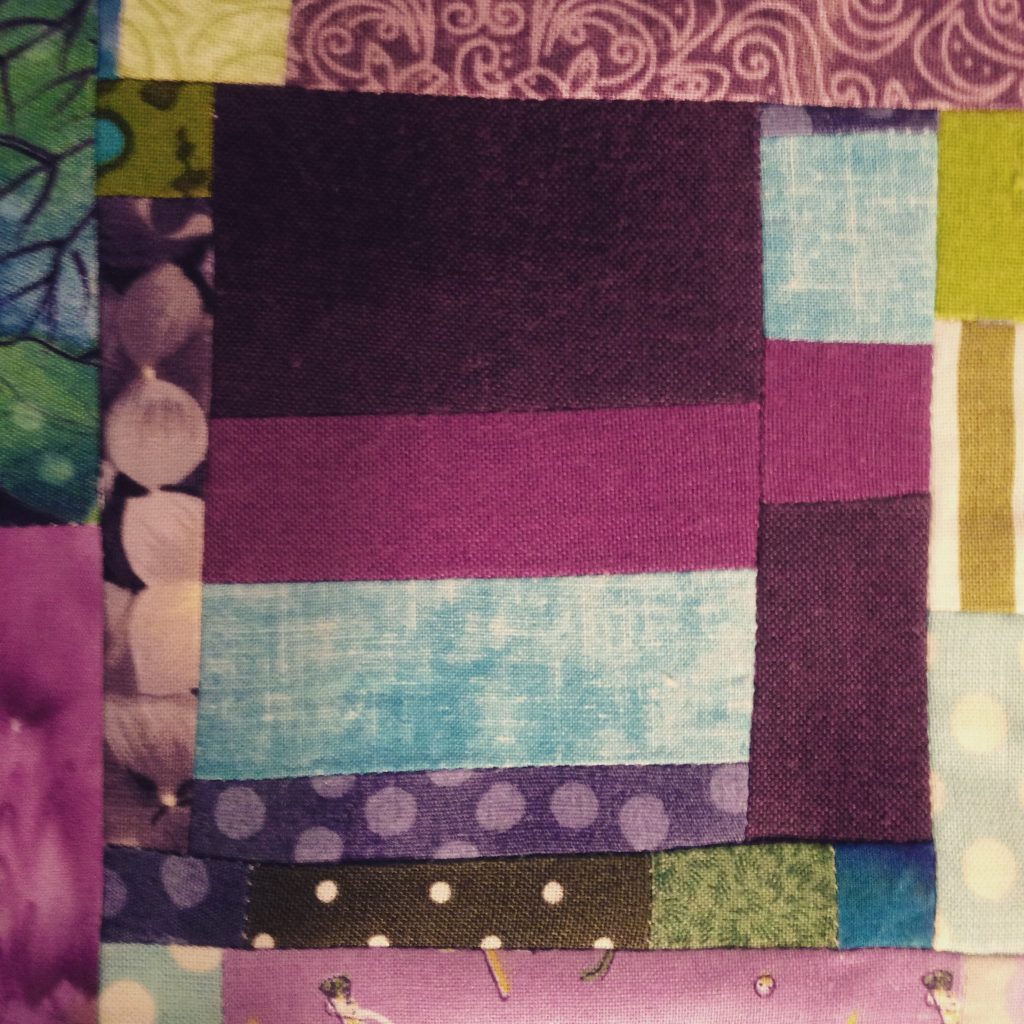 Speaking of the THREAD mini, I put sleeves on both minis and got them hung up. My thread collection is a mess. I have some on the wall, as you can see. The pegs on these two spool hangers are too short for my Aurifil and Connecting Threads collections. So I have bins of those two and another of gorgeous, shiny spools of Sulky. What is the solution here??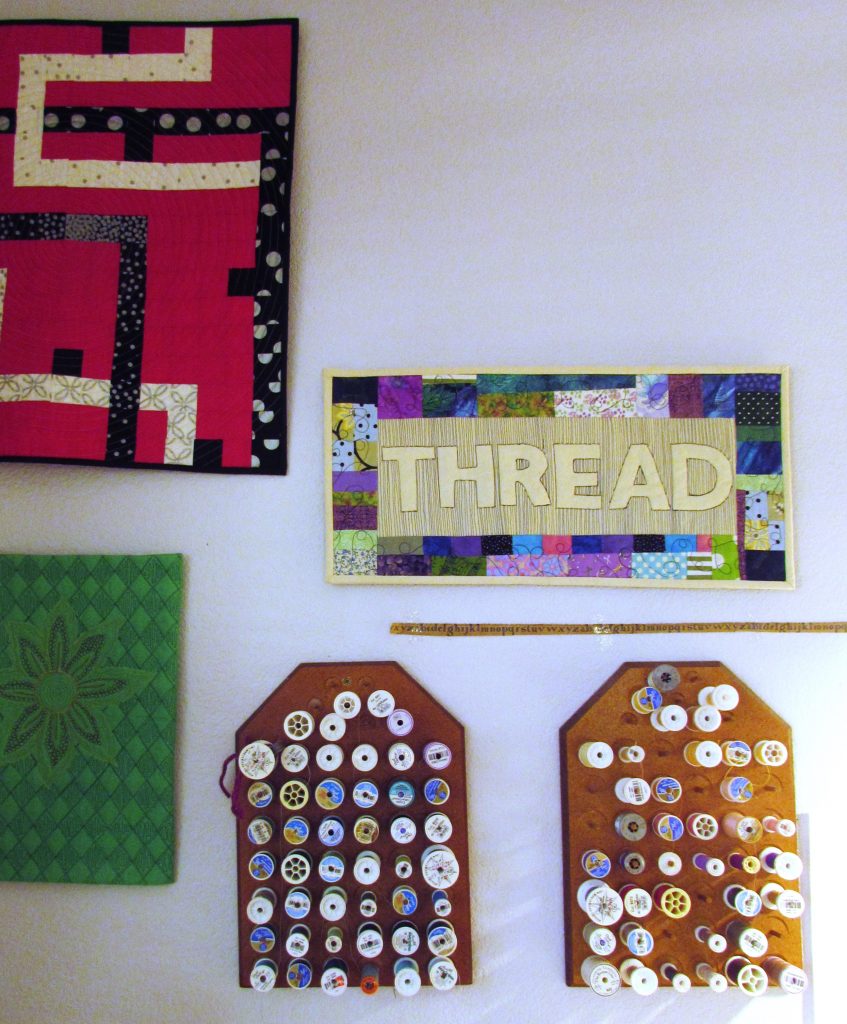 This picture shows the slightly ridiculous state of affairs in the closet that holds my fabric. It was either show you the truth or close the door which is a mirror and show you me taking a picture, standing on a chair, in my nightgown. The decision came quite easily.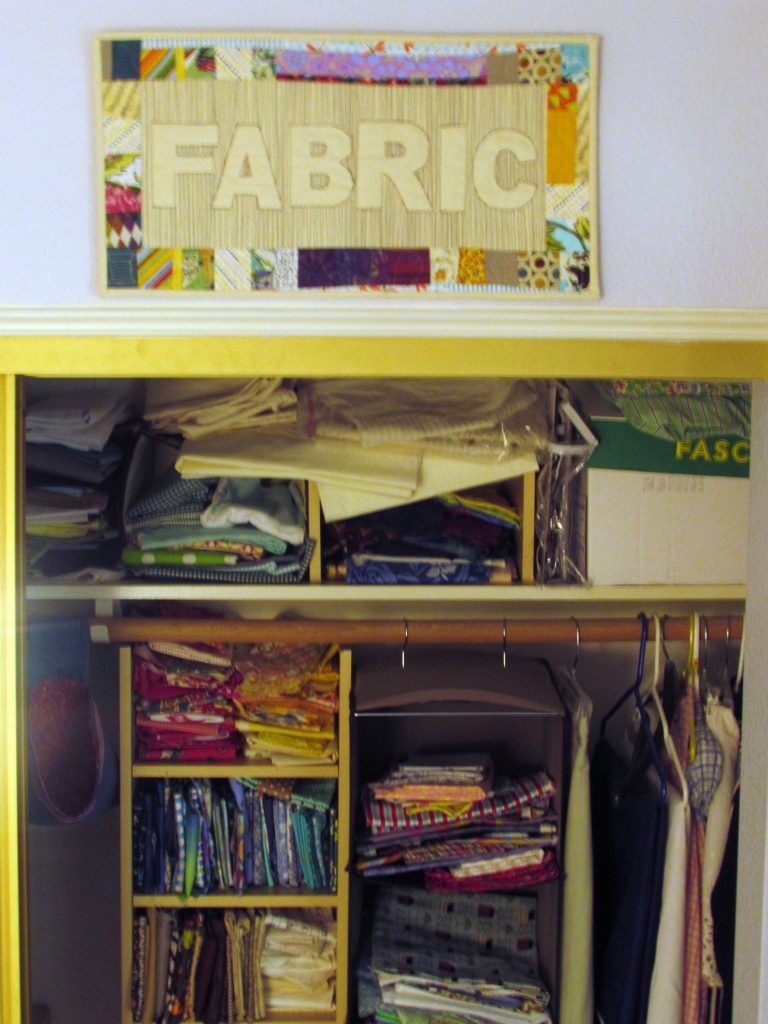 Lest you worry that I didn't make any progress on my scrappy projects during August, let me assure you I did. But barely….hardly any….almost none. I made four scrappy HST blocks. Except, once again, I veered from the RSC16 color of the month and used yellow scraps instead of a second round of purple. I think I can no longer call this a RSC16 project. They are so cheerful – I was too pressed for time to lay them out with all the others though.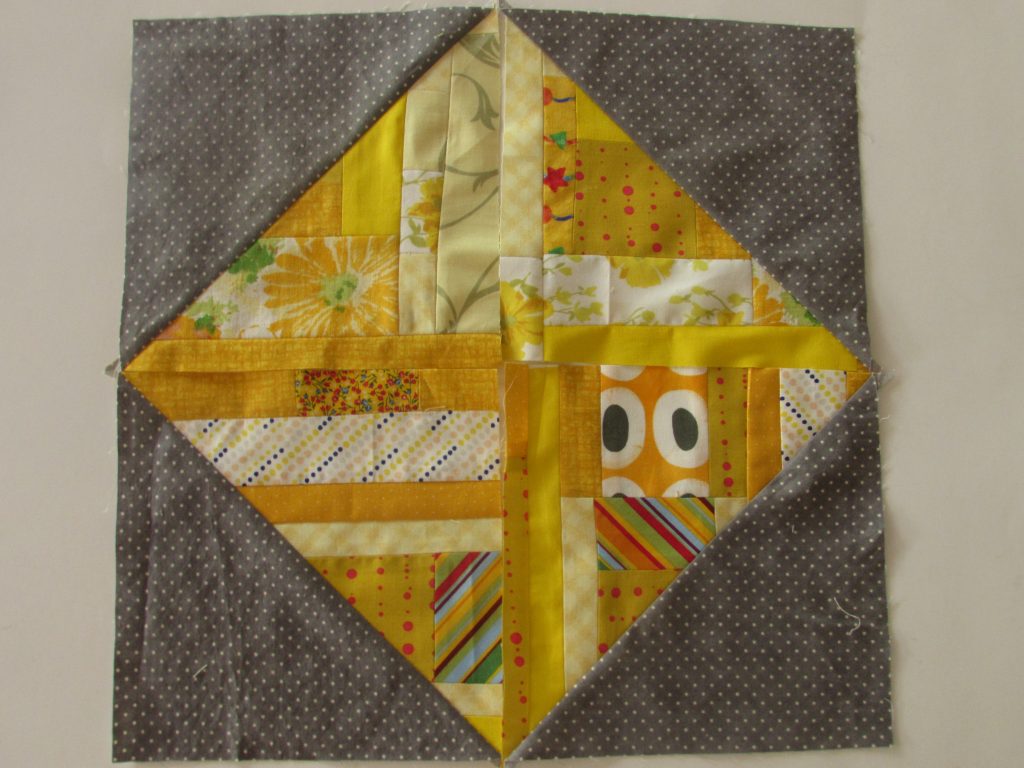 I will have to lay them out this month  though and take stock to see what colors I need to finish it up. There are three months left and while it sounds like forever, we all know it will pass far too quickly! I also need to double up on the Pretty Gemstones project and do two colorways for that.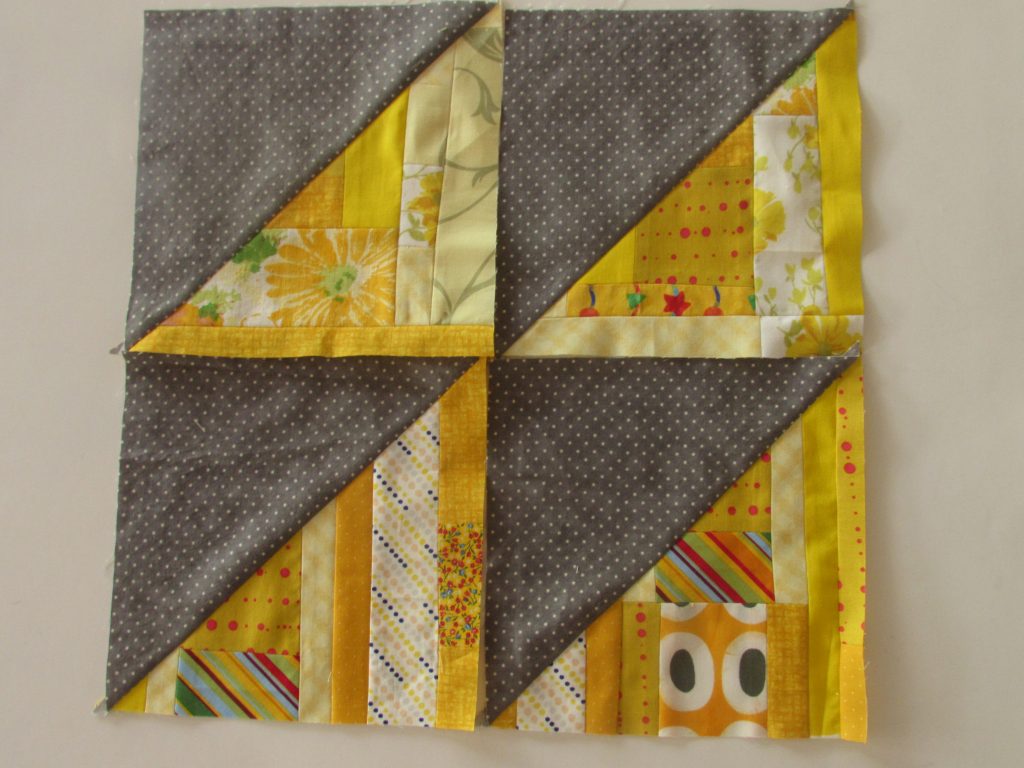 Finally – oh, you are going to be so proud of me for this one. I took a ton of bits and pieces – namely the receipts that support my Etsy shop – and got them organized into a spreadsheet for the 2016 tax year process. Oh my gosh, you don't know how happy this makes me. To have eight months all organized – Paypal and Etsy reports downloaded, numbers entered in Excel. Amazing!! My usual process is to complete our personal taxes, and then become angry with myself because there are twelve months of nonsense to compile to figure out the numbers for my little business. Last year I was kicking myself over and over for having it in such a messy state. But, look! It is September and 3/4 of it is done. OK, I will stop bragging now.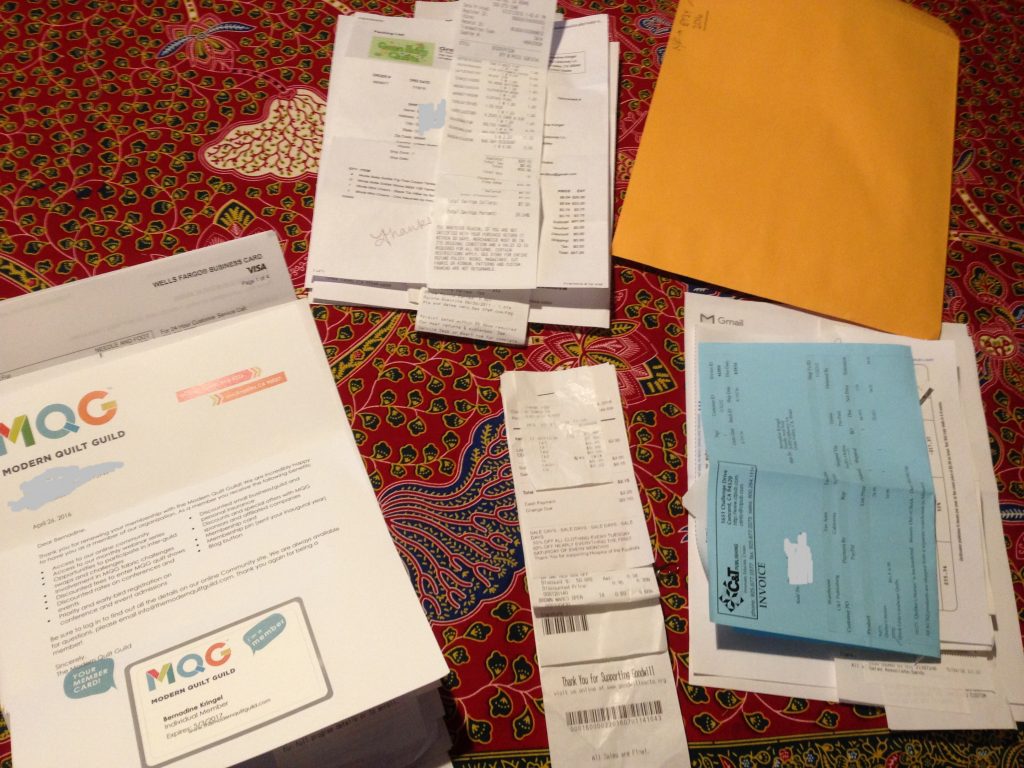 There you have it. A whole lot of minutiae – somehow having written this up makes me feel like I took care of lots of loose ends. Simple pleasures, right?
Linking up to my favorites – please check out the tab at the top of the page, Link Ups, for all sorts of fun linky parties.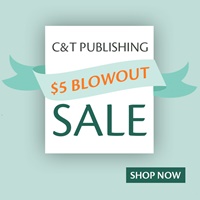 Also, if you haven't popped over to check out the $5 Blowout Sale at C&T this weekend, please do. Lots of great sewing and crafting books to be had for only $5 each.