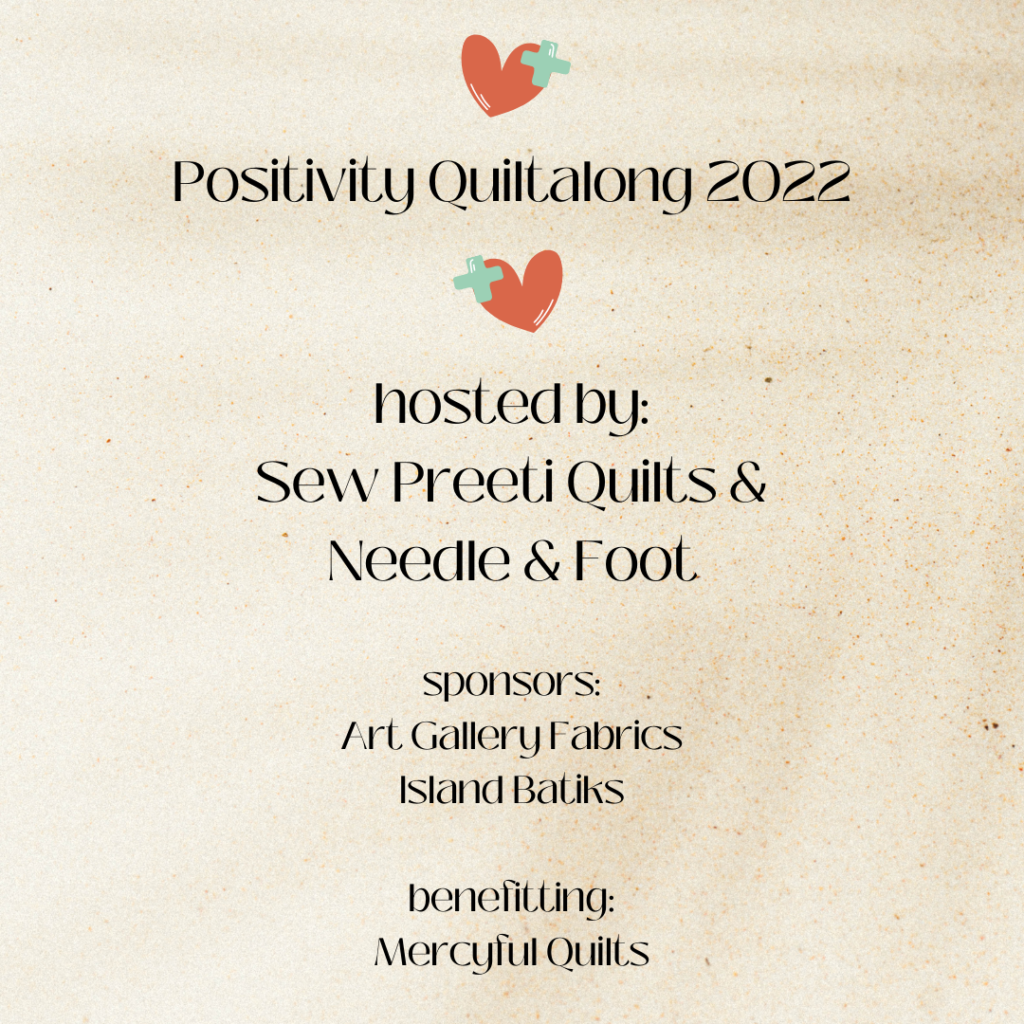 Who has finished their 2022 Positivity Quilt for Mercy Hospital in Sacramento? Visualize me with my hand up in the air and a huge smile on my face! Whether you are finished, or still working on it, know that Mercyful Quilts is so grateful to you for your time, creativity and generosity. These quilts give comfort to families as they say goodbye to a person very special to them. Anyone who has lost someone dear to them knows how difficult this is. For us to be able to provide some support to these people is a gift.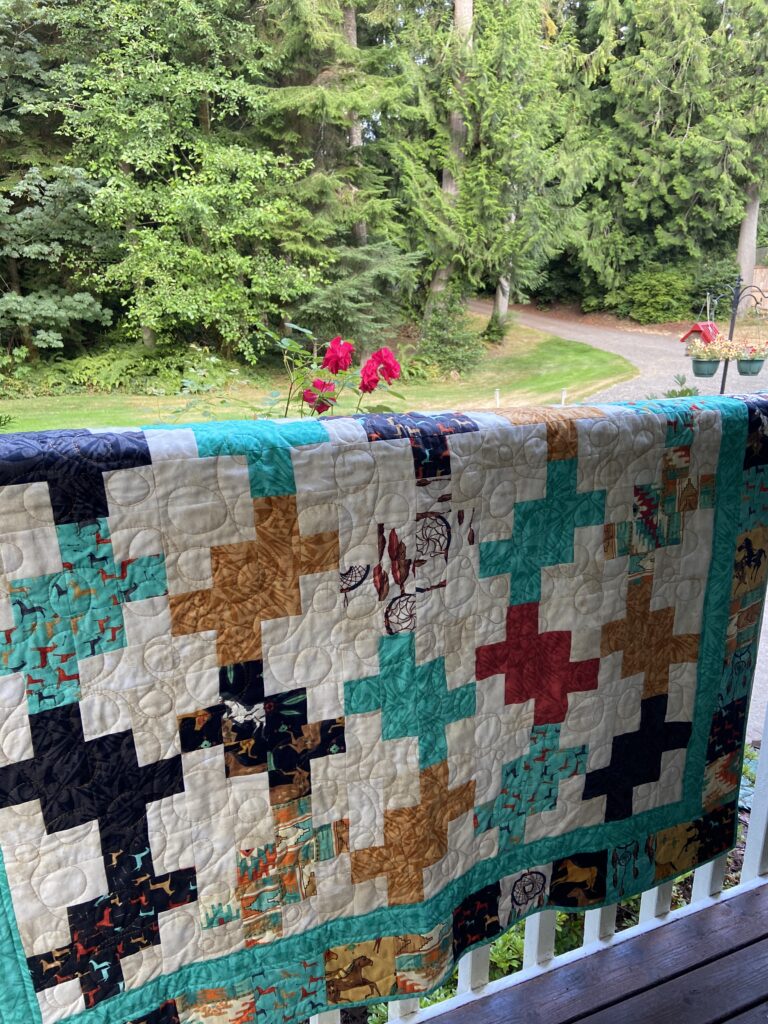 I am really happy with the quilt I made for this QAL. Before I left California, my friend Stephanie (who has donated 3 quilts to Mercy Hospital already) gave me a stack of fabric. In her honor, I used the bundle of Dreamcatcher fabric for this quilt. It wasn't the absolute perfect choice because so much of the fabric was directional and made some of the blocks look a bit chopped up. But – the overall effect is good, so I am pleased. I mentioned before that this western themed fabric isn't something I would typically choose. But this quilt isn't for me, is it? The region that Mercy Hospital in Sacramento serves has plenty of people with horses and ranches so I am hoping this quilt calls to a family with this sort of vibe.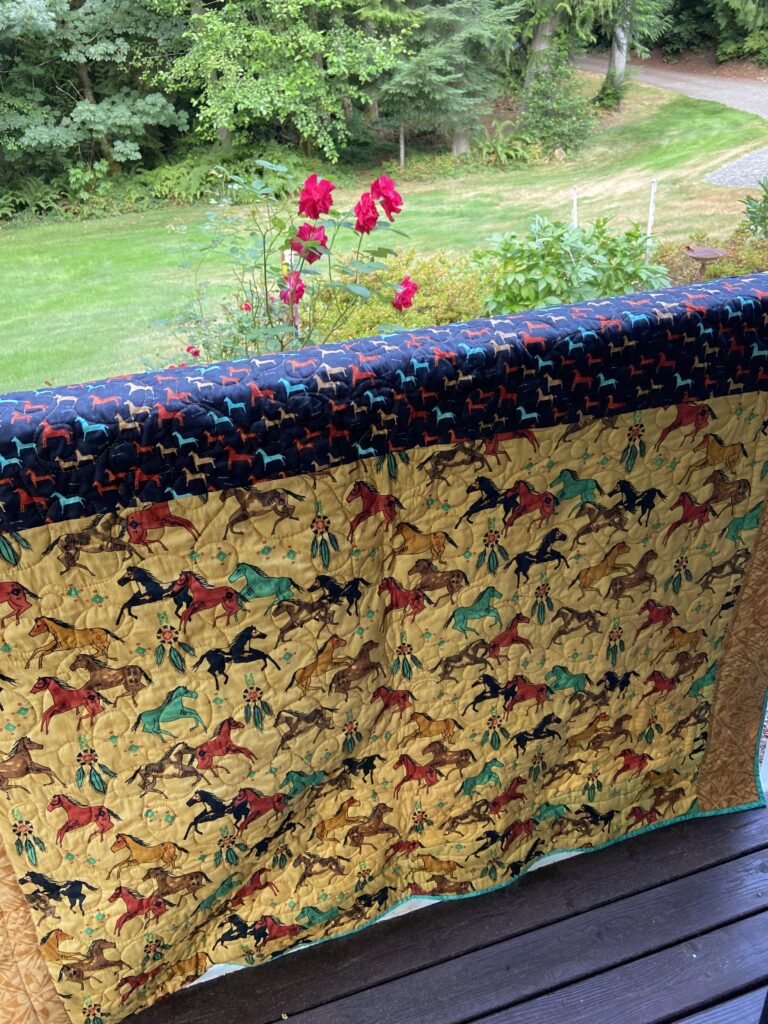 I had some large pieces in the stack and was able to piece a backing with them. At least this way I could feature the directional prints in the right manner.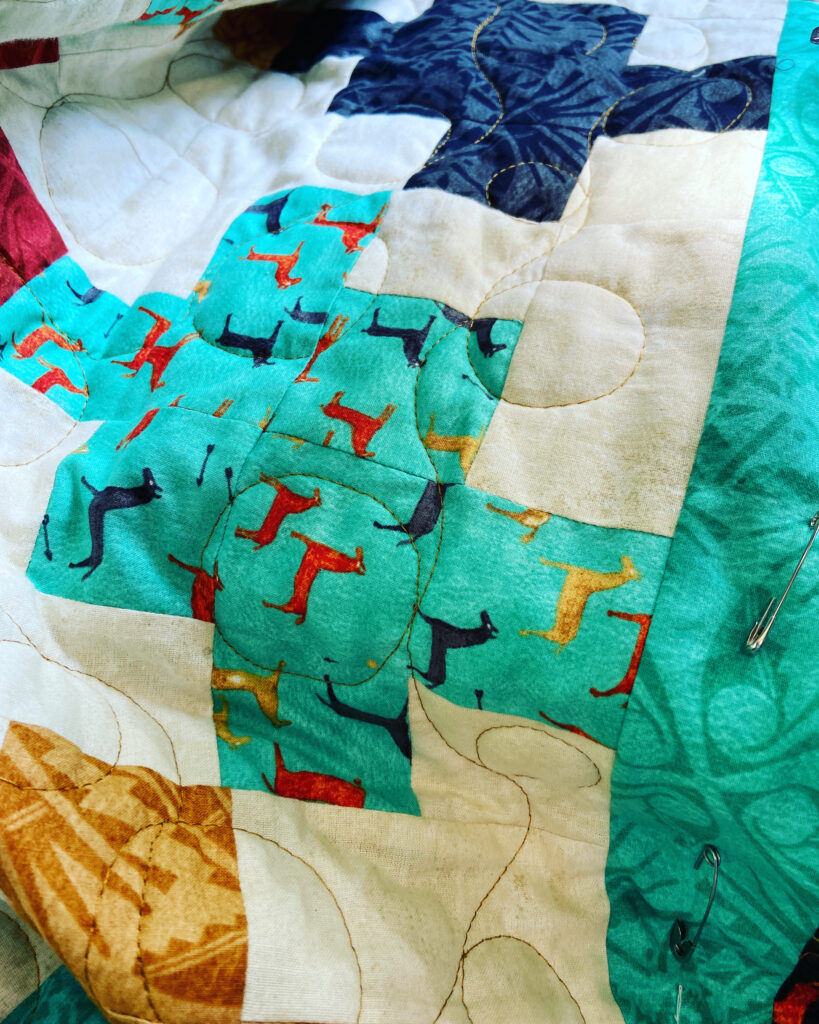 I quilted the body of the quilt with loops of all sizes. I wanted to practice one shape while I was quilting so I selected circles – quilting just circles over and over was great to develop that muscle memory. As usual, I quilted with Glide thread. It is super silky and works well for me.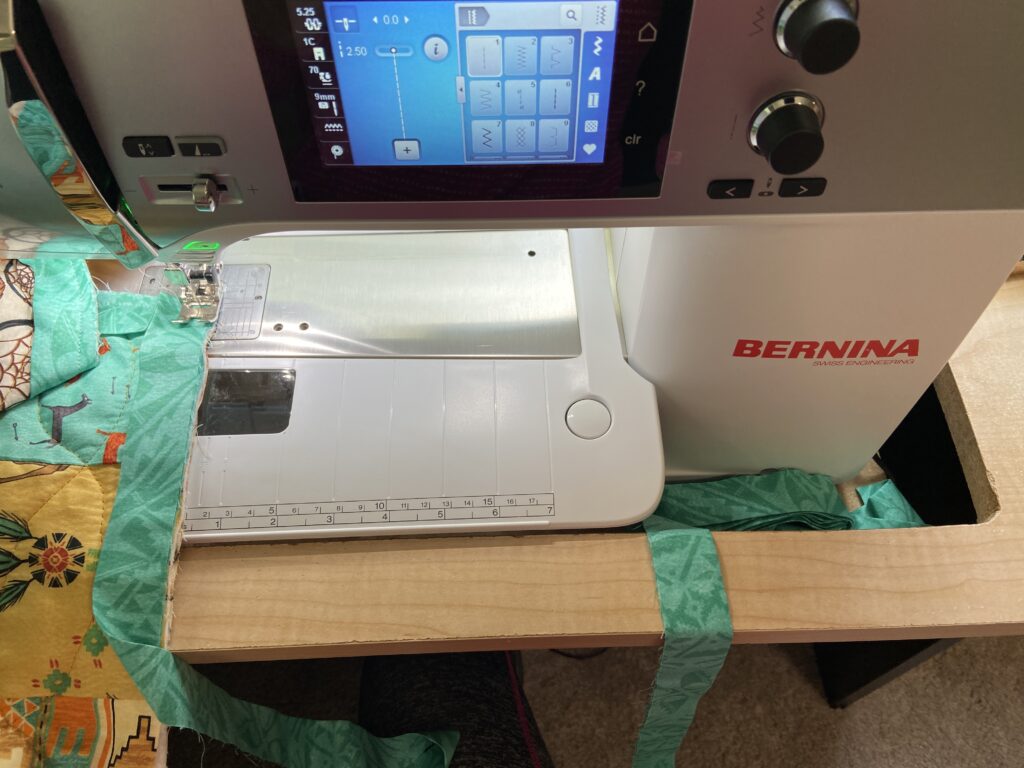 I like this little nook in front of my machine – it is just the right place to tuck the roll of binding while I am attaching it. I machine stitched to the front and hand stitched the back.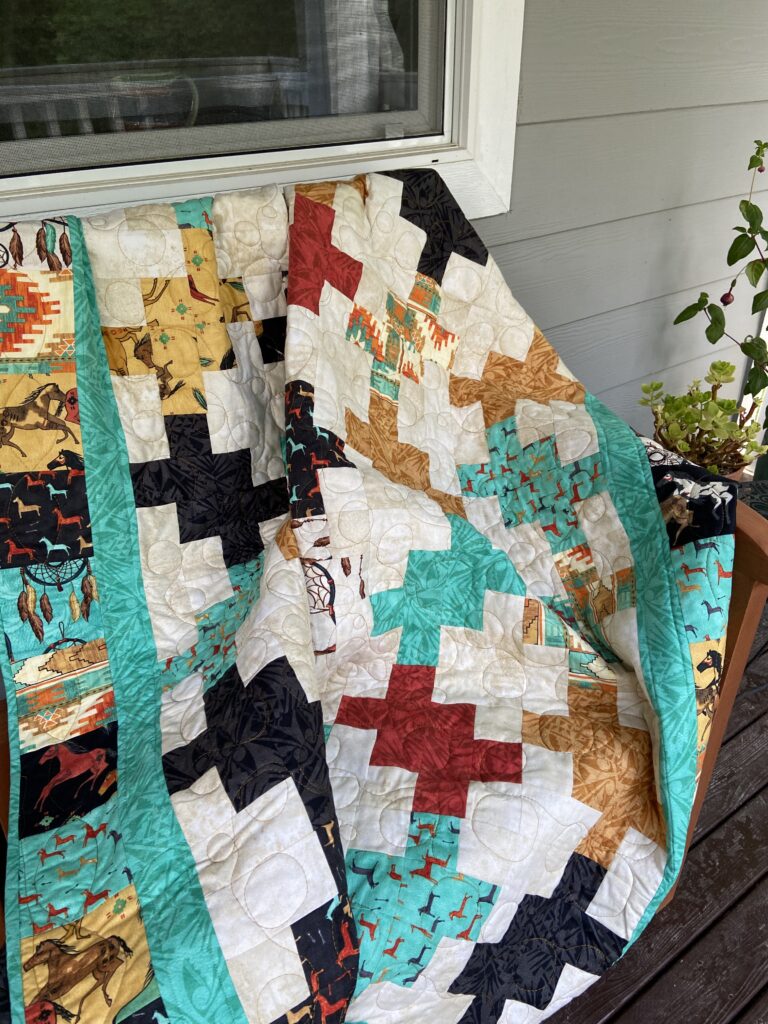 Now that this is finished, I have two Mercyful quilts ready to go. So – do you have yours ready too? If so, please link up and show us your finish!
If you can't link up, please send me a picture so I can enter you in the prize drawing. Here is Lisa T's quilt finish. Lisa's quilt is a lovely rainbow of color!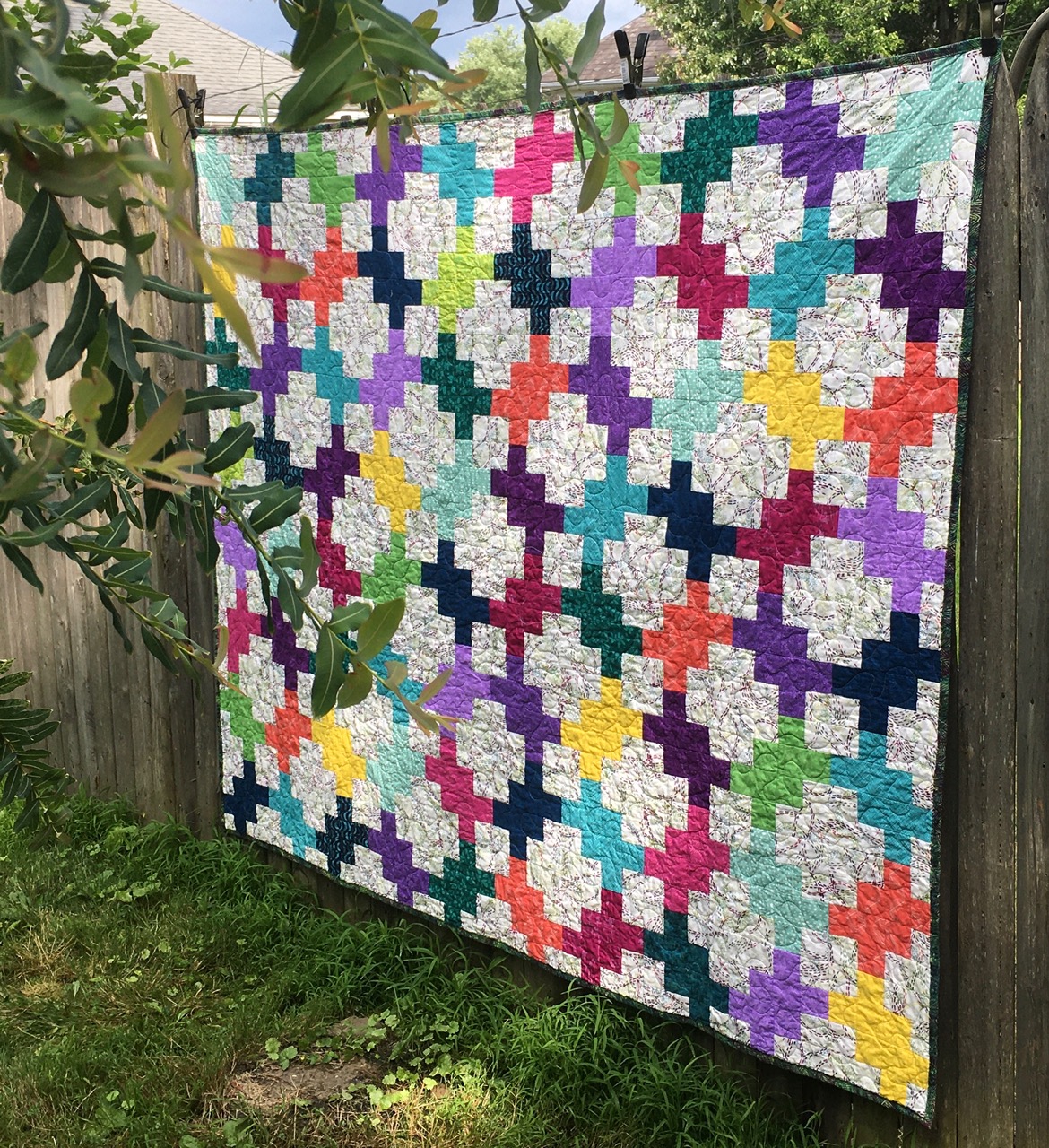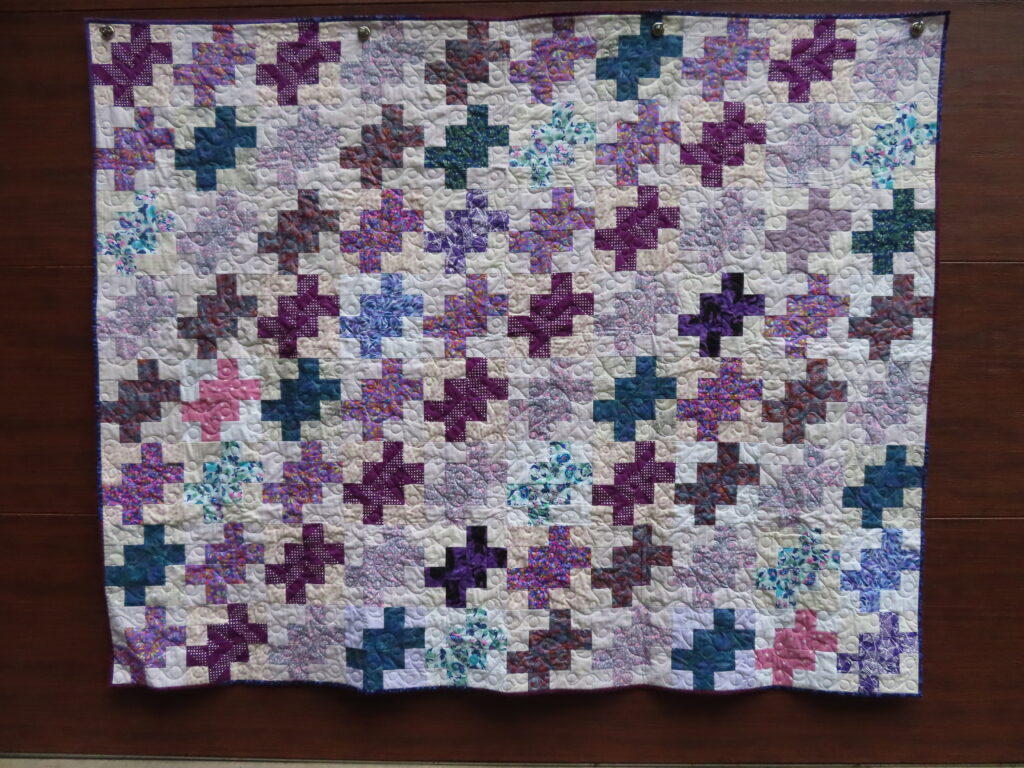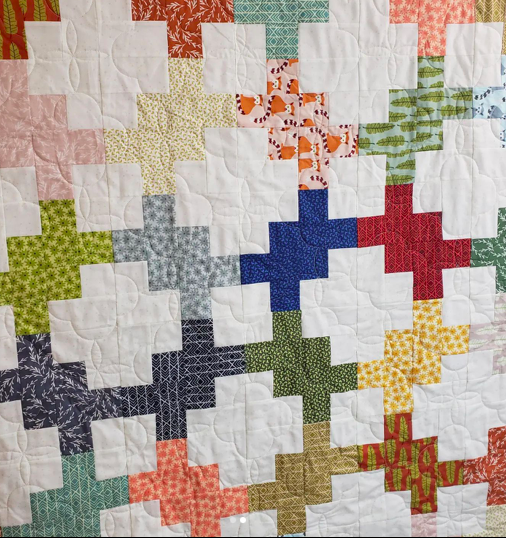 The two quilts shown above were made by Danielle (@justanaveragequilter). The different background colors make such a difference in the overall look of the quilt!
Maybe I should share a prize or two donated by Art Gallery Fabric. They are always very generous sponsors and I am grateful. Surely you are already aware of the quality of AGF fabrics but if you haven't given them a try, please do.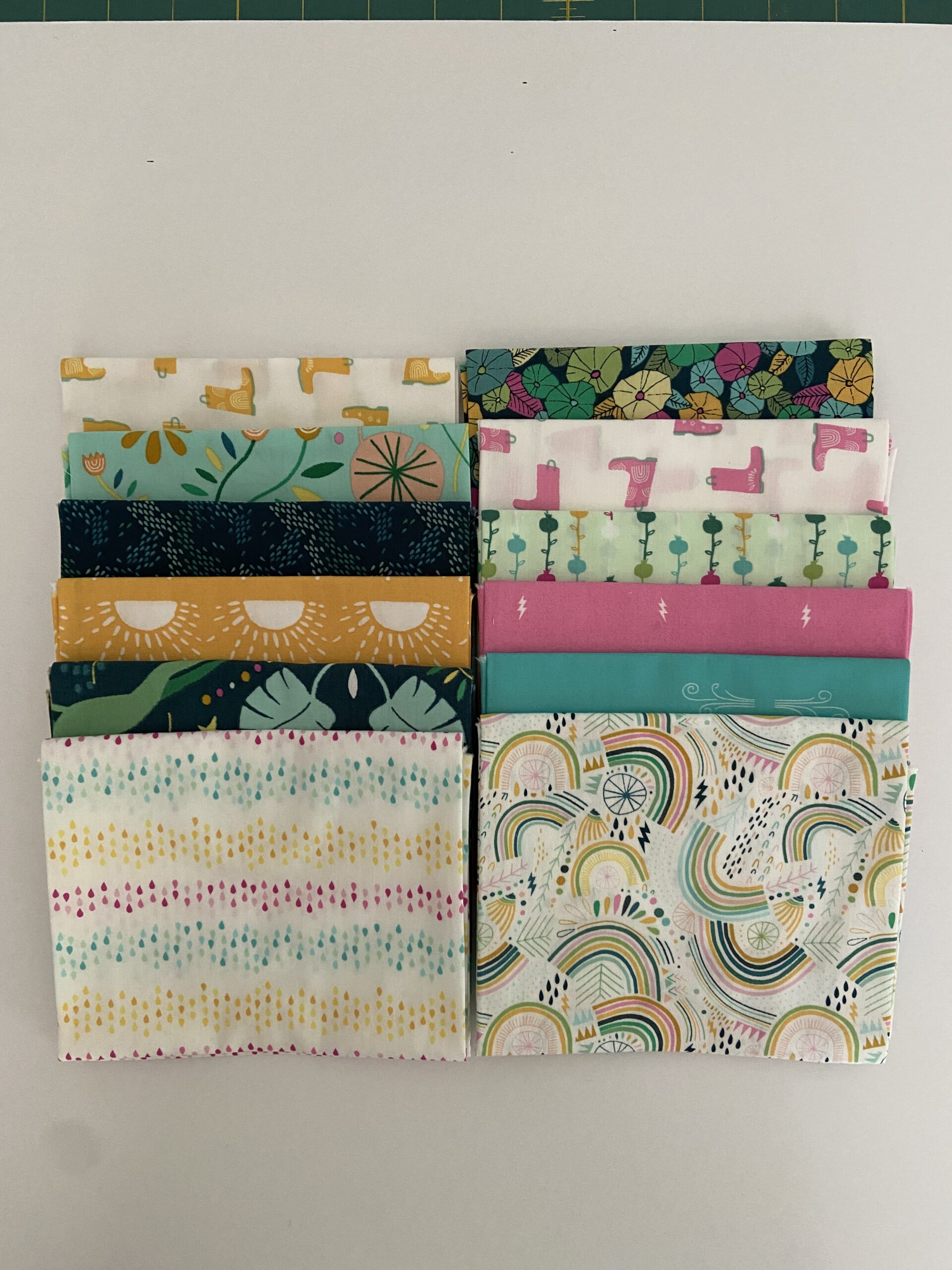 Each of these Art Gallery Fabric prizes give you three yards of fabric to work with! There are also bundles of fabric provided by Island Batik as well as
OK – Here is the link up! Show us what you made. (Or email me a picture! You can use the contact me button on this page.)
I am linking up with Oh Scrap! this week.