As you may know, I began to stock a fun selection of modern quilt patterns in the shop a few months ago. I have been working on building up a variety of patterns so that my customers will have plenty to select from. So far, I am carrying patterns by Meadow Mist Designs, Bonjour Quilts, Devoted Quilter, Quilting Jetgirl, and – most recently – Cooking Up Quilts. There has been really good response to these and I am enjoying seeing the gorgeous patterns from these talented designers.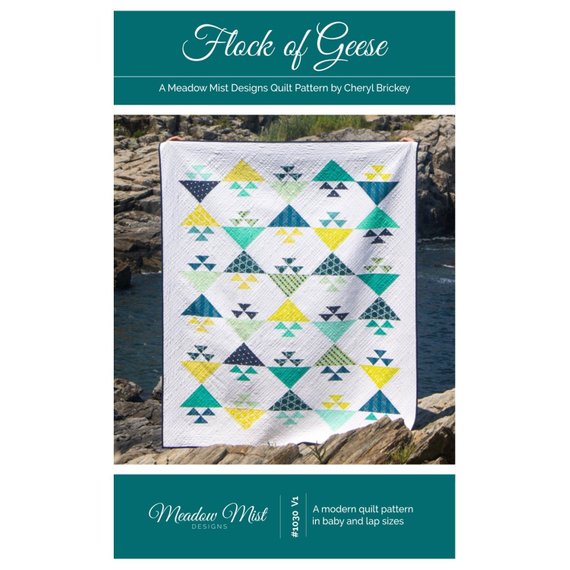 As often happens, one thing lead to another and I asked Cheryl Brickey (Meadow Mist Designs) if she would help me to create a kit for a pattern of hers. Together we decided it would be fun to make a kit for the Flock of Geese pattern. She and I shopped for fabrics in my shop and came up with such a pretty compilation after many emails back and forth.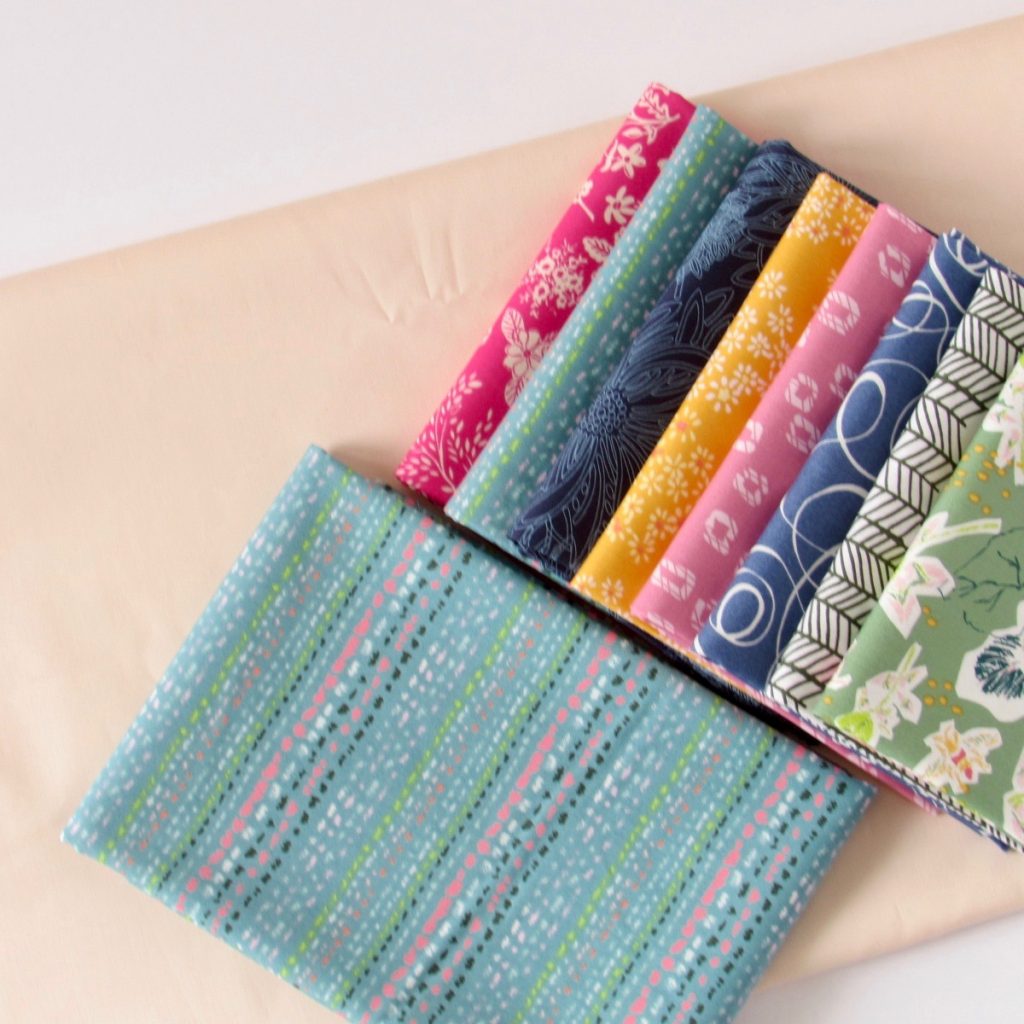 Pulling the kit together was lots of fun and Cheryl made a rendering of the Flock of Geese pattern using the fabrics we selected.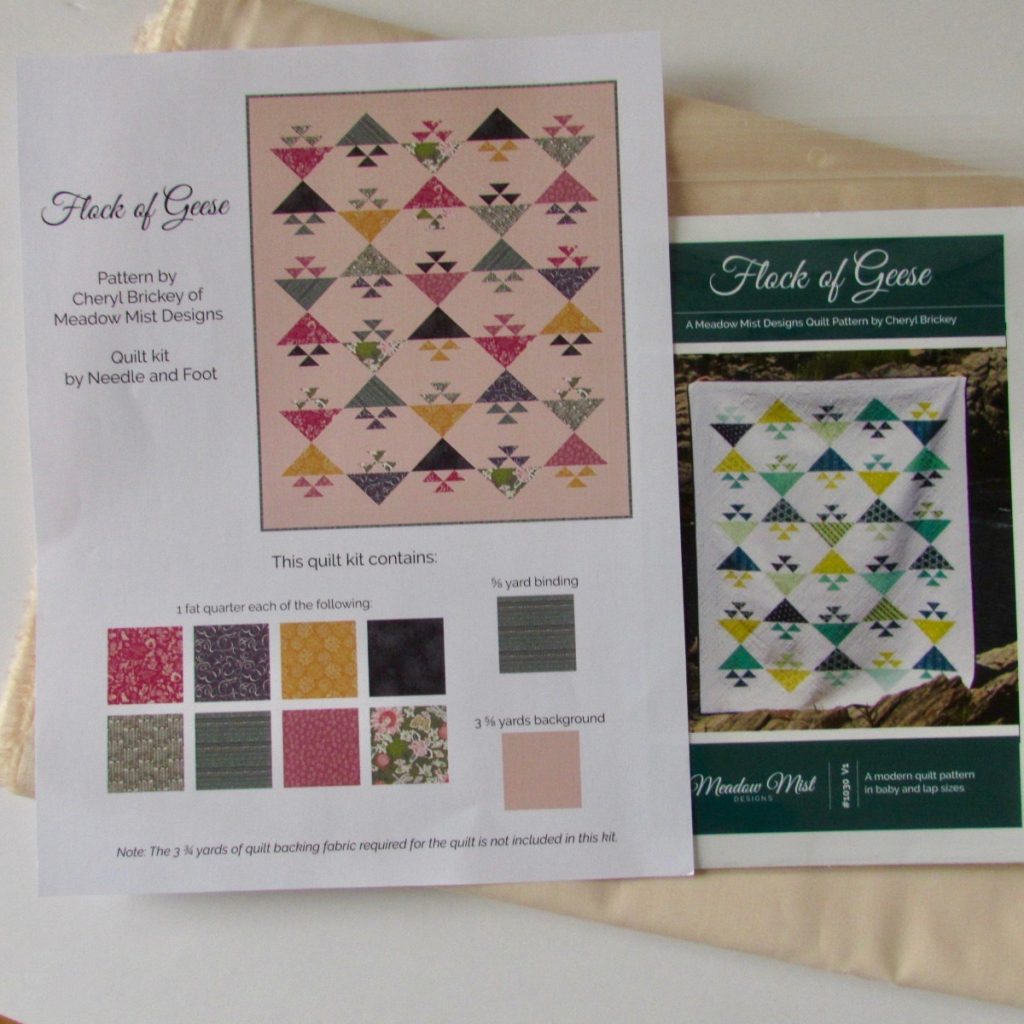 With the exception of two, all of the fabrics in this quilt were designed by Sharon Holland. She is one of my all-time favorites and I wanted to use her work specifically. Above you will see fabrics from her Signature line as well as Sketchbook. They work together perfectly!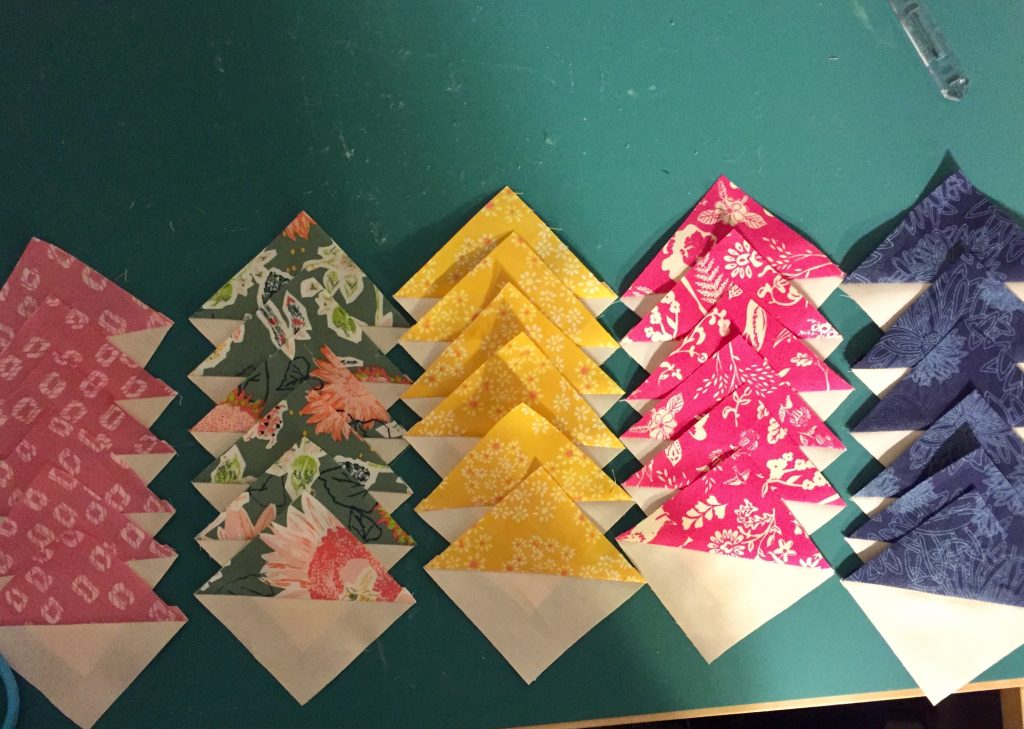 I wanted to make up a sample of the quilt and decided to make the baby size. The pattern includes baby and lap size quilt options. The smaller size was better for me as I intend to use it in the booth at the local quilt show I am working in May.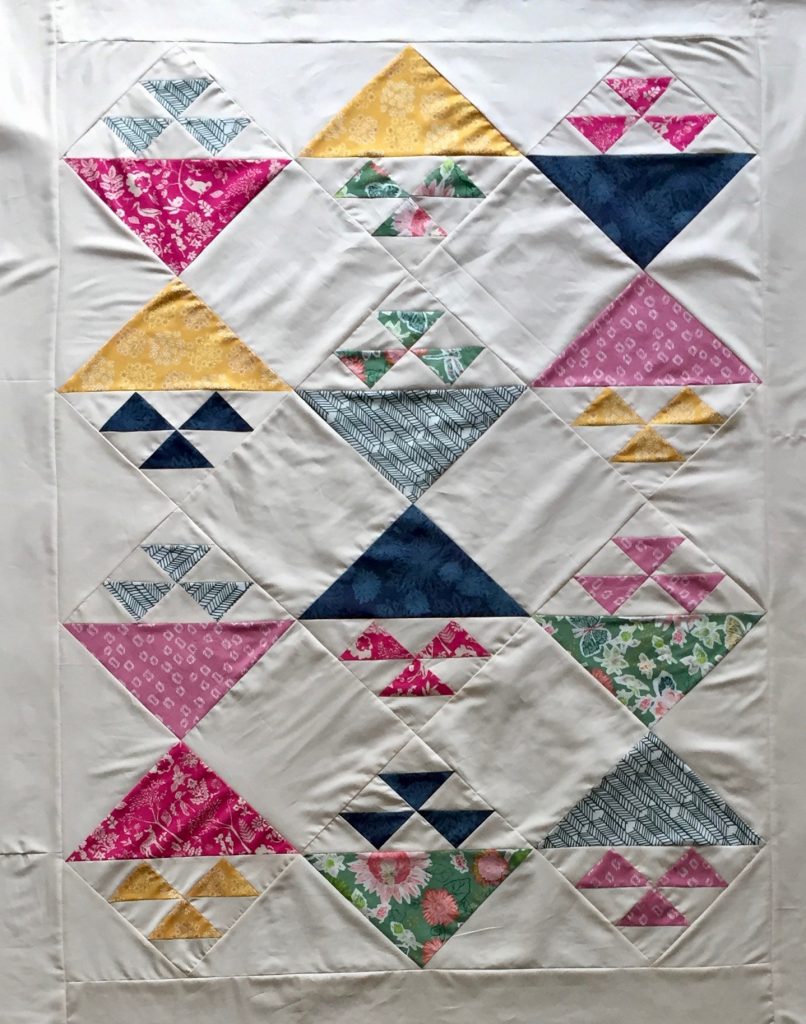 This pattern is a very easy make. It contains half square triangles which make up the blocks and then the blocks are set on point. Very fun and not difficult at all. Cheryl's instructions are crystal clear which this quilter is grateful for!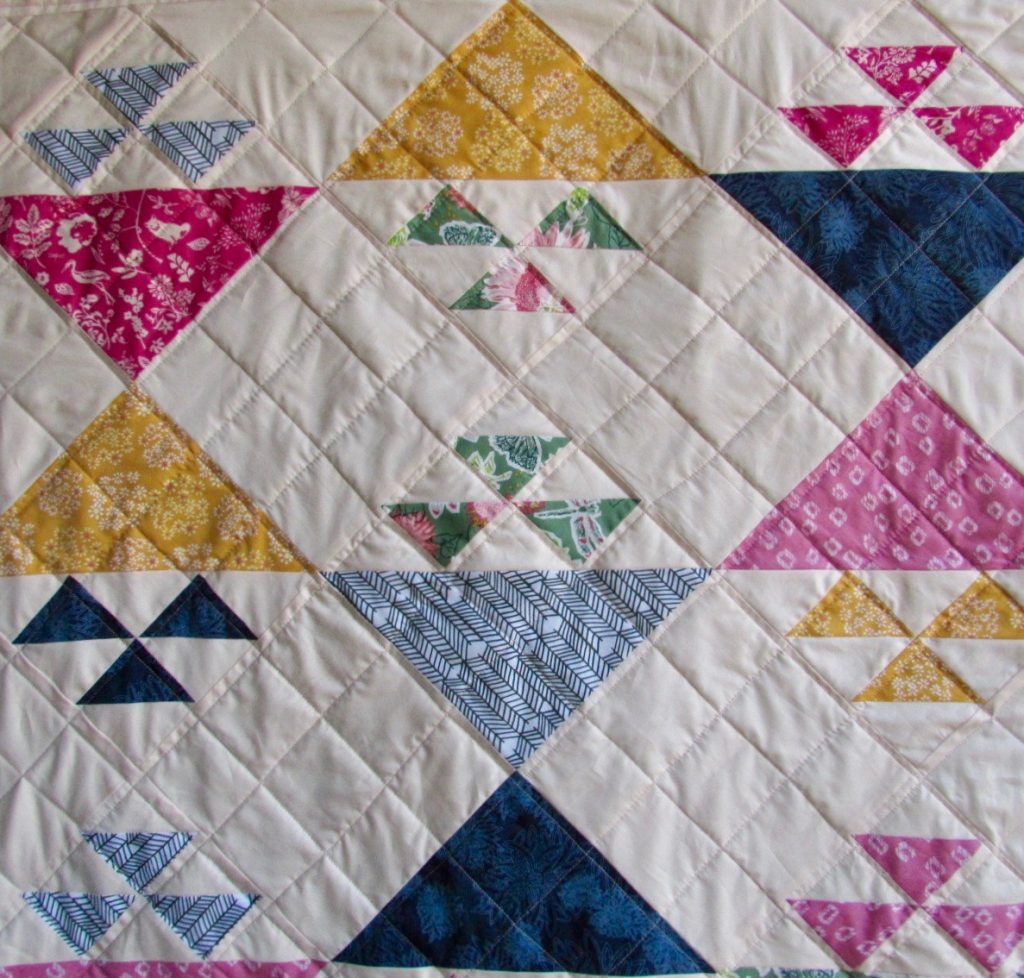 Using a Hera marker (my favorite tool!) I quilted straight lines in a cross hatch pattern. It worked really well for this design. The cross hatch pattern looks good with these blocks set on point. For someone who is really into FMQ, there is a lot of negative space on which intricate quilting could be done.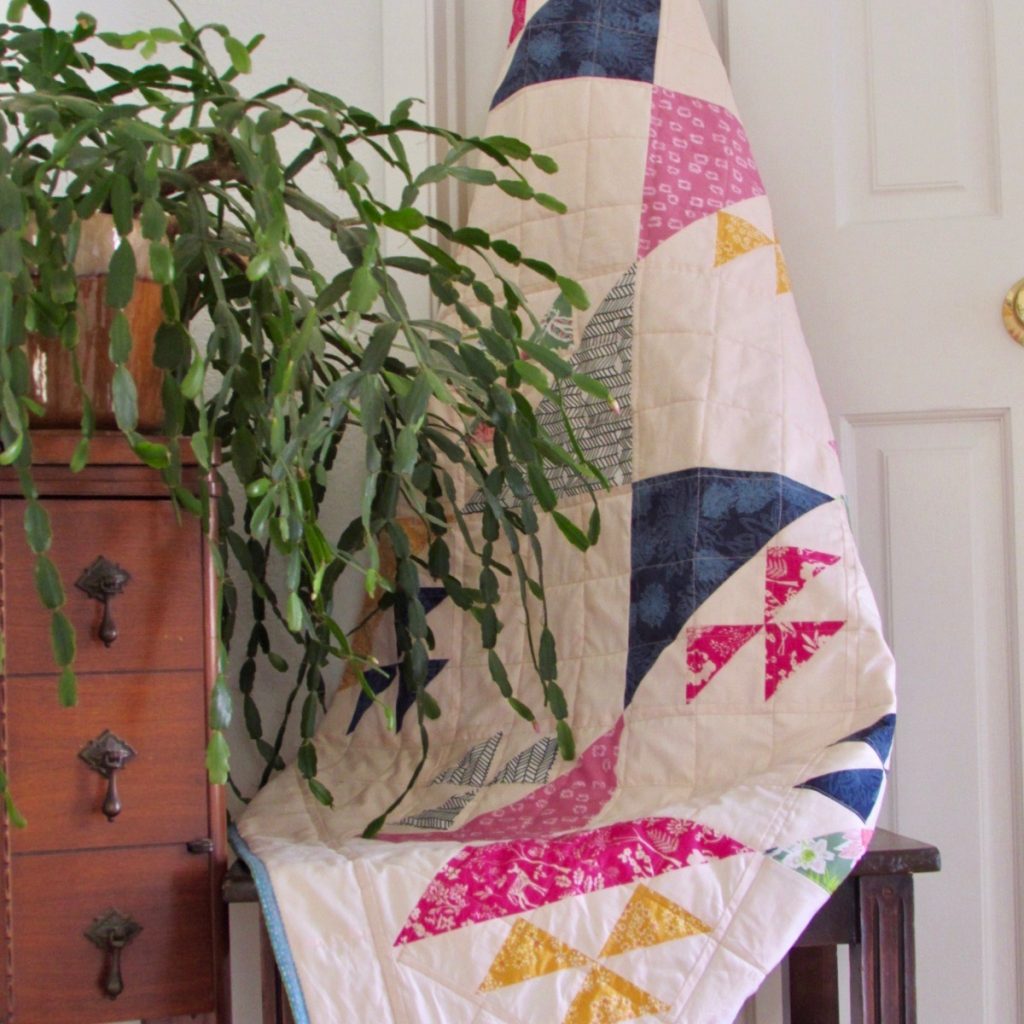 This quilt is so soft. The batting is Hobbs Heirloom and with the widely spaced quilting, it drapes beautifully. I haven't washed it yet but we know that will make it even cozier.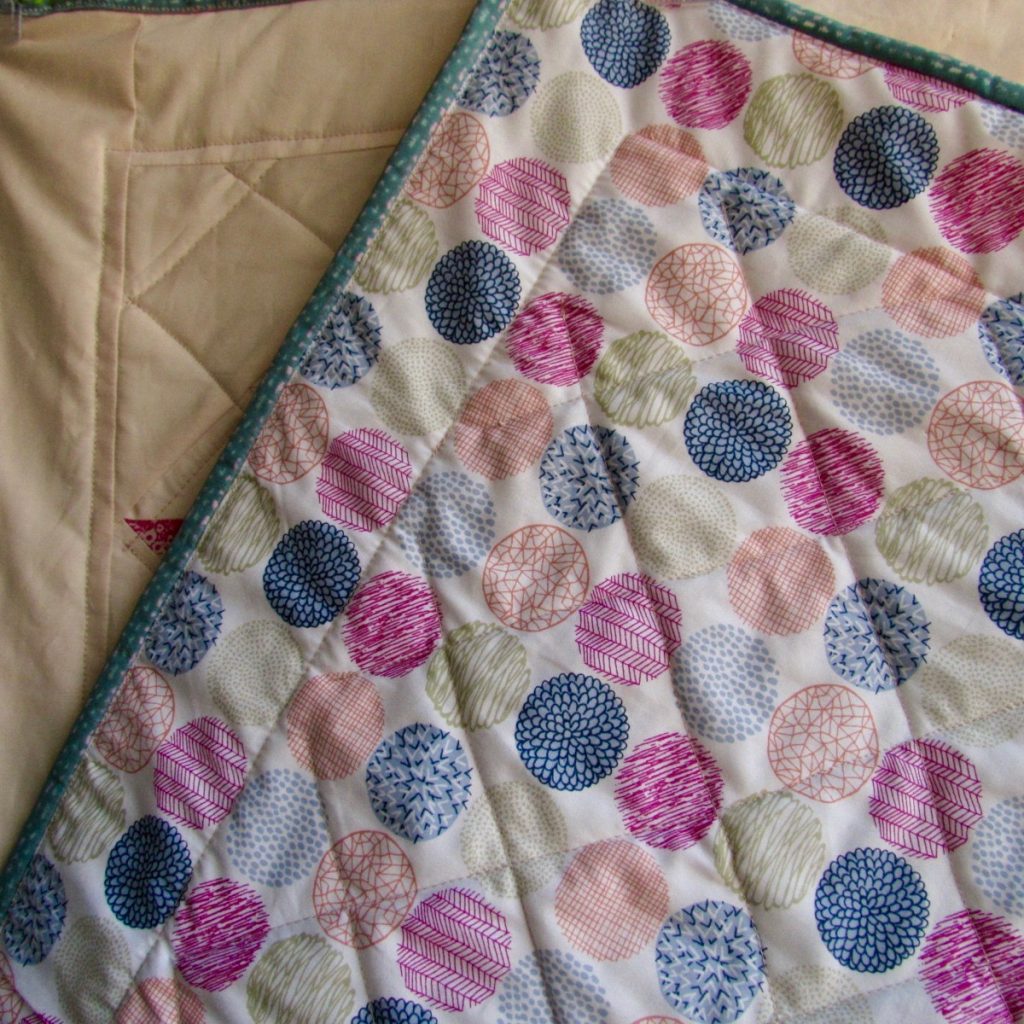 For the backing, I selected Texture Slots, a piece from Sharon's Sketchbook line. Great colors and it coordinates with the fabrics in the quilt top. The binding is from her Signature line and is called Traveler Raindrops. The binding is machine stitched to front and back. My choice on binding method is dependent on my mood. Sometimes I am feeling the urge to hand stitch and others, not so much. Both methods look fine to me so I go back and forth between them.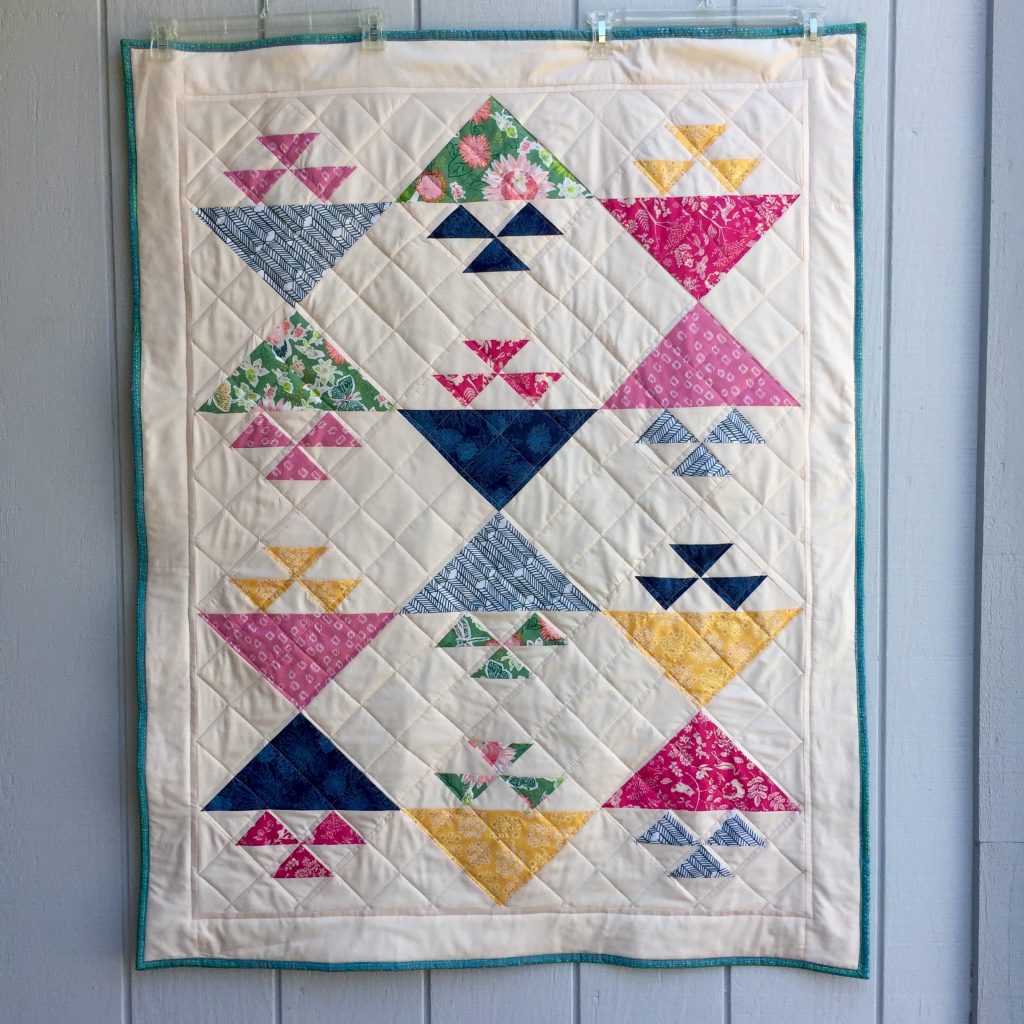 The finished quilt is so sweet. I am happy as can be with it and equally happy to offer the kit in my shop. Working with Cheryl has been a treat and I look forward to more collaboration with her in the future! If you are interested in the kit, I have it available in both baby and lap sizes. Also, it can be purchased with or with out the Flock of Geese pattern. For those quilters who might already have the pattern, there is the option to purchase just the fabric. Click here for more details.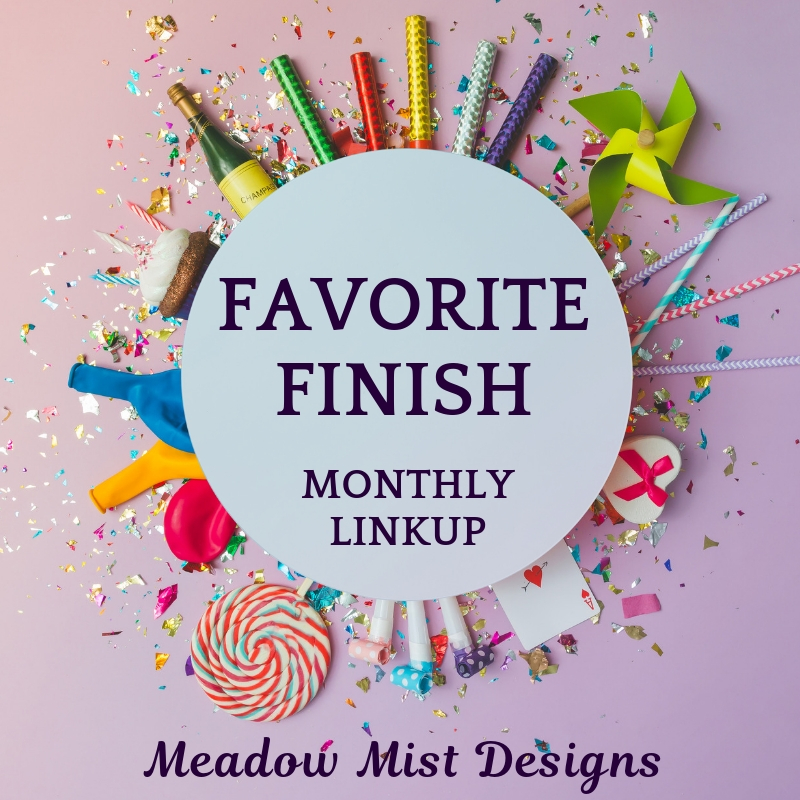 Linking up with my favorite Linky parties. Speaking of which, there is a new link up happening at the end of the month. Cheryl, of Meadow Mist Designs, will be hosting a new monthly linkup. It opens the last day of the month and is called Favorite Finish Monthly Linkup. The first linkup is on March 30th. Quilters – link up your favorite make for the month using an existing or new blog post or a post from Instagram. This will be a lot of fun as we celebrate our favorite make from the past month!