It is time again!  I have a new blogger bundle to share with you.  This month's bundle was curated by the talented Cheryl Brickey of Meadow Mist Designs. Many of you know Cheryl through her wildly popular mystery quilt event that she hosts annually. I have a confession.  I haven't done one of these yet because I feel intimidated by the process.  I know, kinda weird but it's true.  I may have to jump on board with the next one though because I have always loved seeing the amazing quilts made by the participants of these events!  Cheryl is an engineer by day,  a very talented quilter and pattern designer by night and a wife and mom 24 x 7.  Many of the patterns in her shop  are modern takes on some classic blocks.  She also recently co-authored the book, Modern Plus Quilts, with Paige Alexander.  Cheryl must be incredibly organized to be able to accomplish all that she does!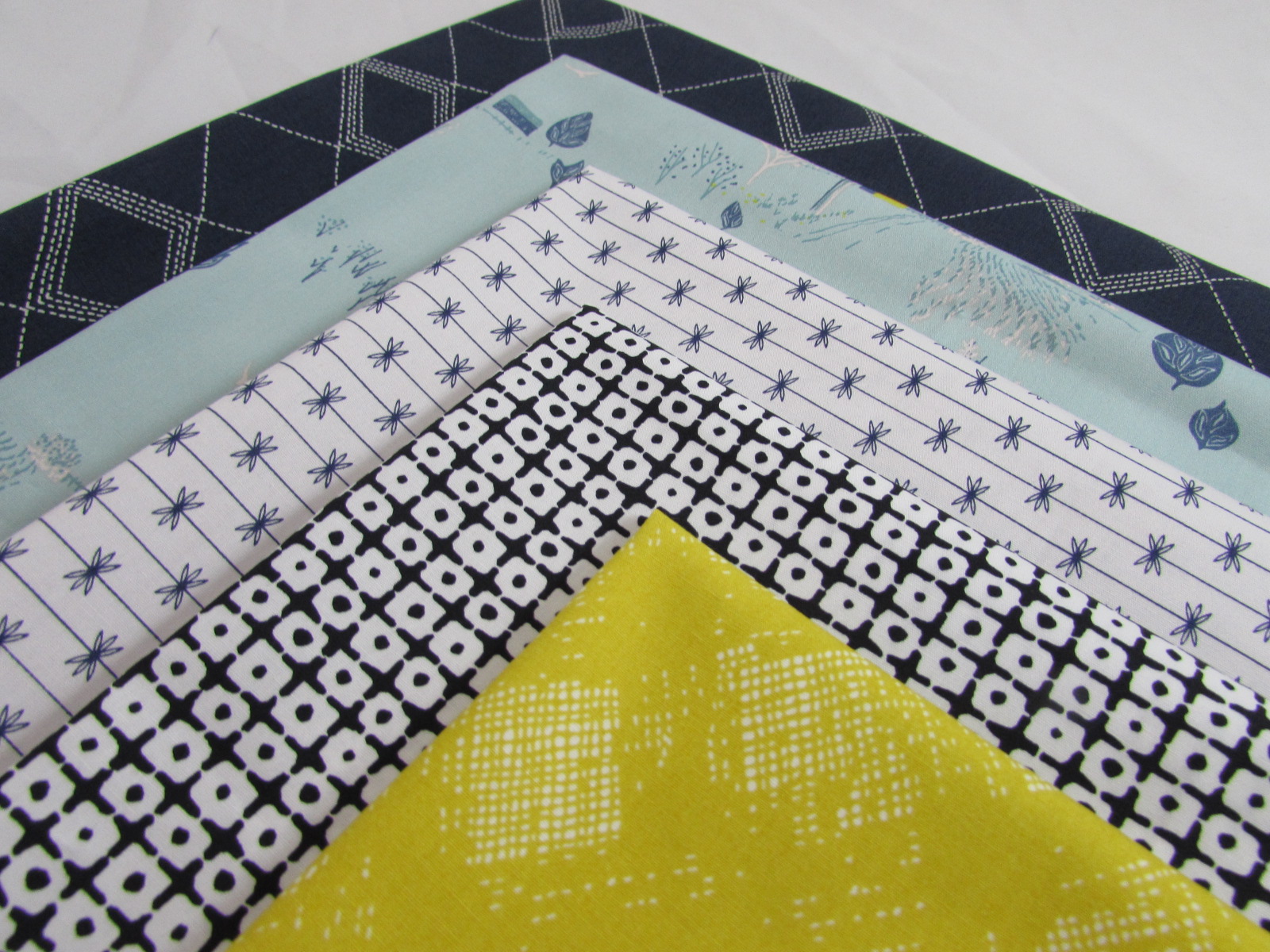 I was excited when Cheryl agreed to curate a bundle for me because I so admire her style.  The bundle does not disappoint. She chose a selection made entirely by Art Gallery Fabrics.  Designers of these pieces include Maureen Cracknell, Katarina Roccella, Angela Walters, Pat Bravo and Sharon Holland.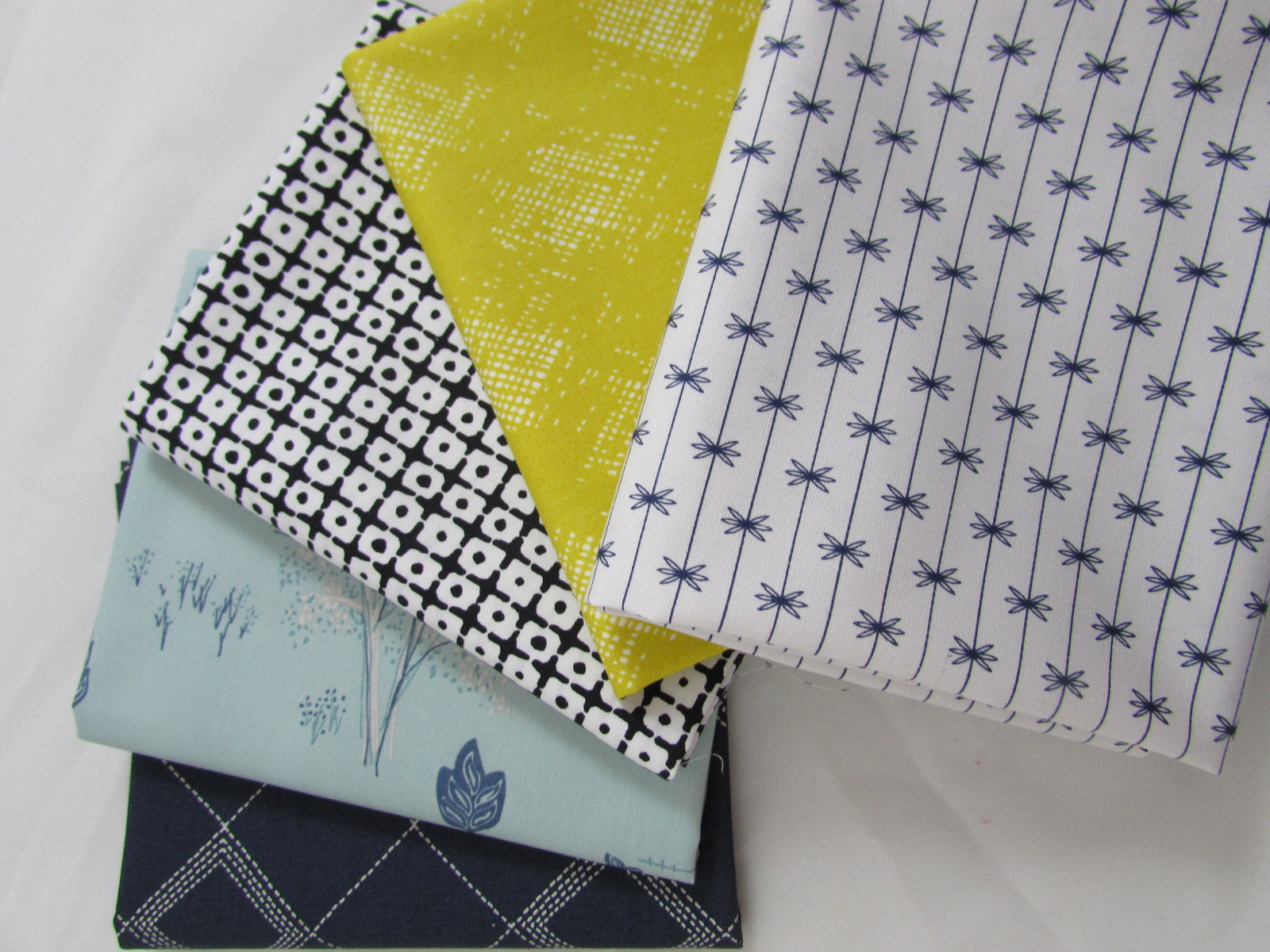 The palette of black, white, navy and yellow is sophisticated and modern.  But the blue piece from Sharon Holland's Bountiful line softens it just the right amount.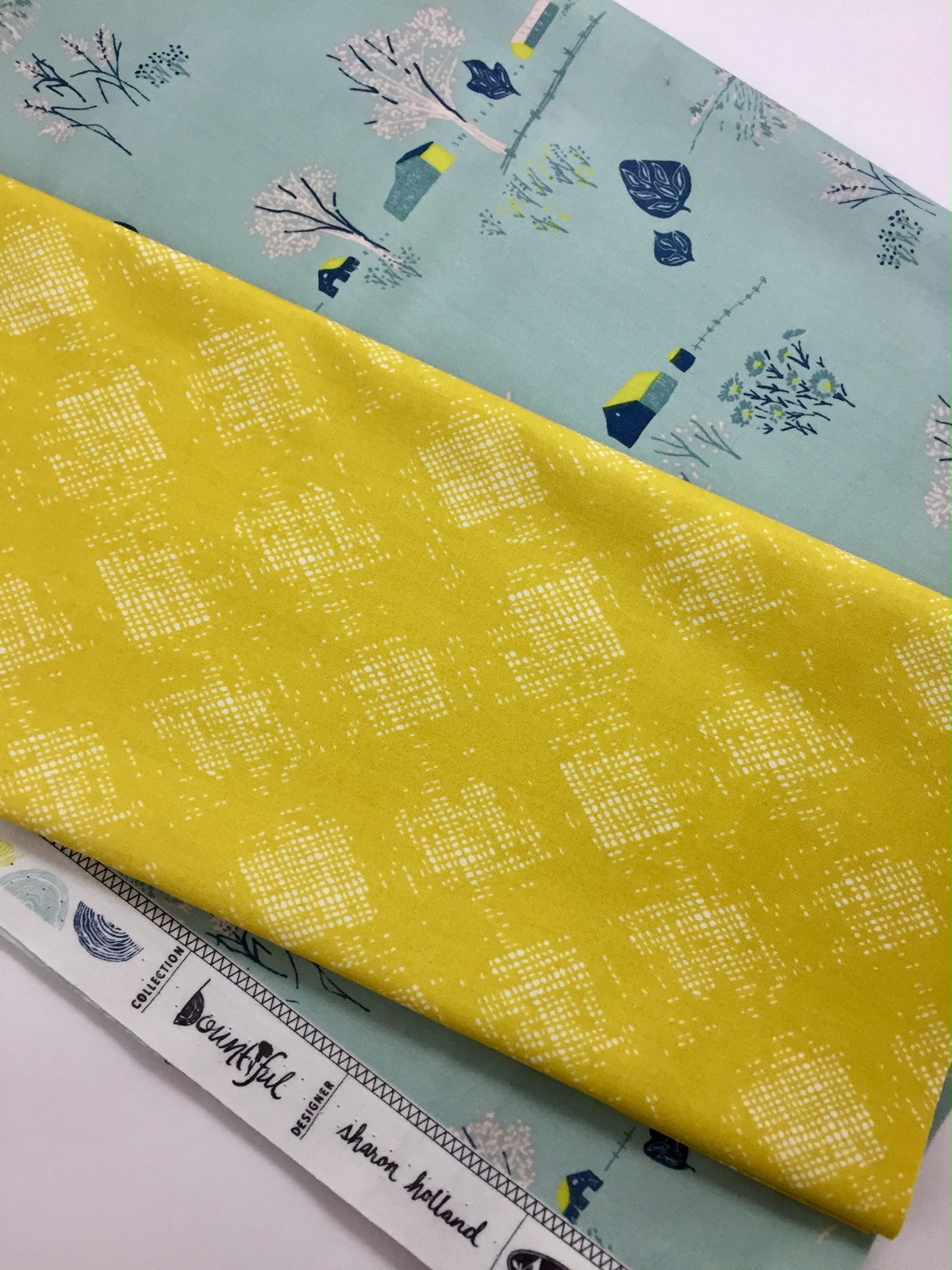 Another aspect of this collection that is really pleasing is the relationship between the Scenic Blue Sky fabric and the yellow Terra Firma Sunlit.  The bits of yellow used to accent the cozy farmhouses on the blue print is emphasized when placed with the yellow of the Terra Firma Sunlit piece.  I love this because it just pulls everything together.  Kudos to Cheryl on the selection of such a pretty bundle.
As before, this bundle is listed in my shop in both fat quarter cuts and 1/2 yard cuts.  The price is reduced by 20% today through Saturday.  Also, Cheryl is holding a giveaway on her site so one lucky reader will win a fat quarter bundle.  Be sure to go check out the project Cheryl made with these fabrics.  It will be fun for you to see how she utilized the fabrics.
I would love to hear your thoughts on this collection.  Leave me a note in the comments!
SaveSave
SaveSave
SaveSave
SaveSave
SaveSave
SaveSave
SaveSave
SaveSave