When I was in Vermont in early September, I took along a number of sewing projects to work on.  One of those was a piece of pretty voile (designed by Katarina Roccella for Art Gallery Fabric) and a blouse pattern.  I haven't used voile before and wanted to try it out.  In case you aren't familiar, voile is a lightweight cotton with a higher thread count making it softer and sort of flowy (is that a word?).  It washes well and can be used for garments or quilting.  Anyway, I thought I would give it a try.  One thing I wanted was a blouse that didn't have to be ironed after washing and this one doesn't.  If taken out of the dryer right away, it looks lovely.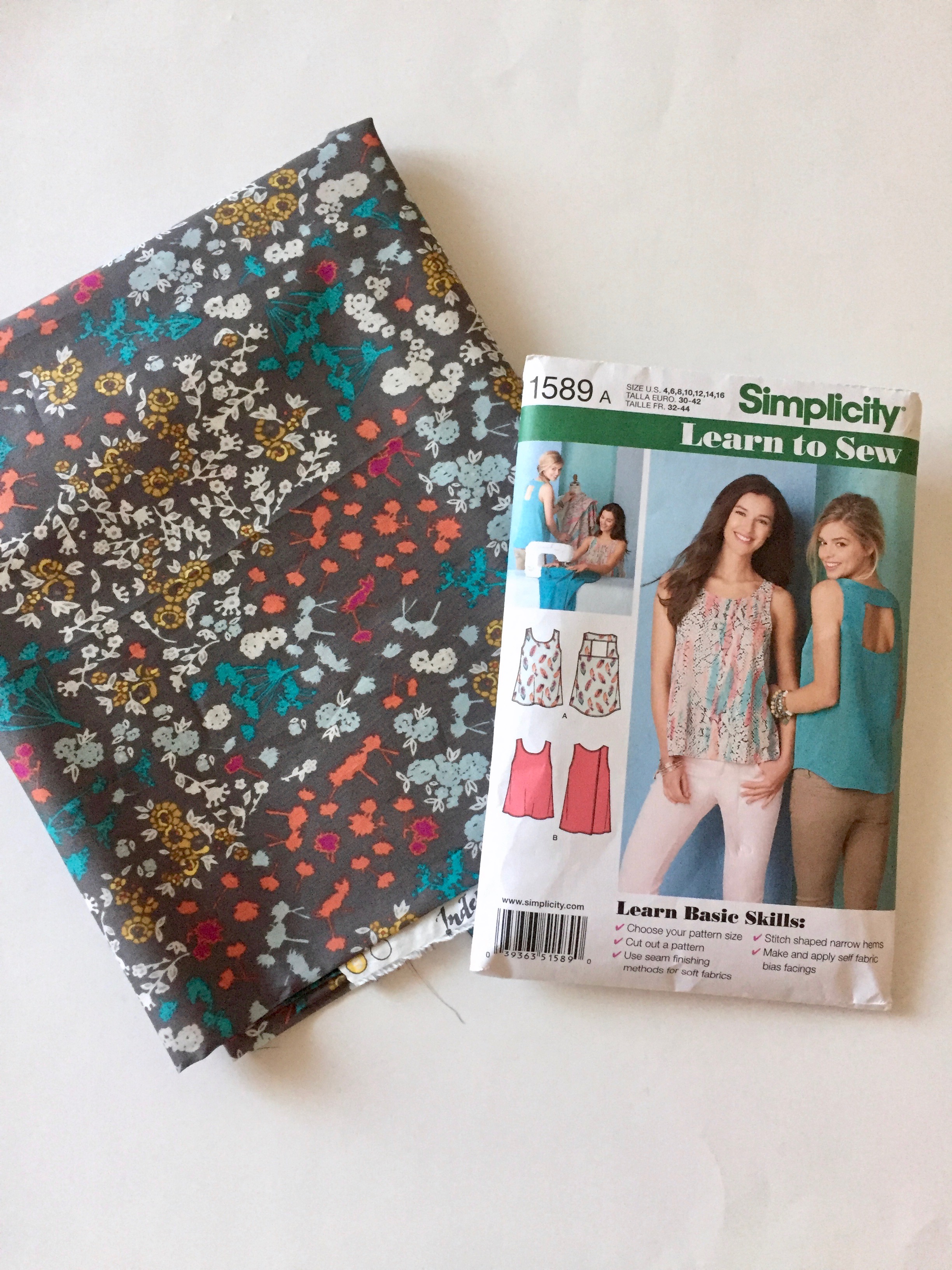 I chose Simplicity pattern 1589 because of its simple construction.  Two pattern pieces, just the front and back.  It literally took about an hour and one half to make.  I used French seams for the two side seams and the shoulder seams so the inside finish is very clean.  The neckline and armholes are finished with blue bias tape.  The pattern calls for bias cut strips of the same fabric but I am too frugal for that.  Bias strips leave so much waste and I like the pop of color that shows now and then from the coordinated bias tape.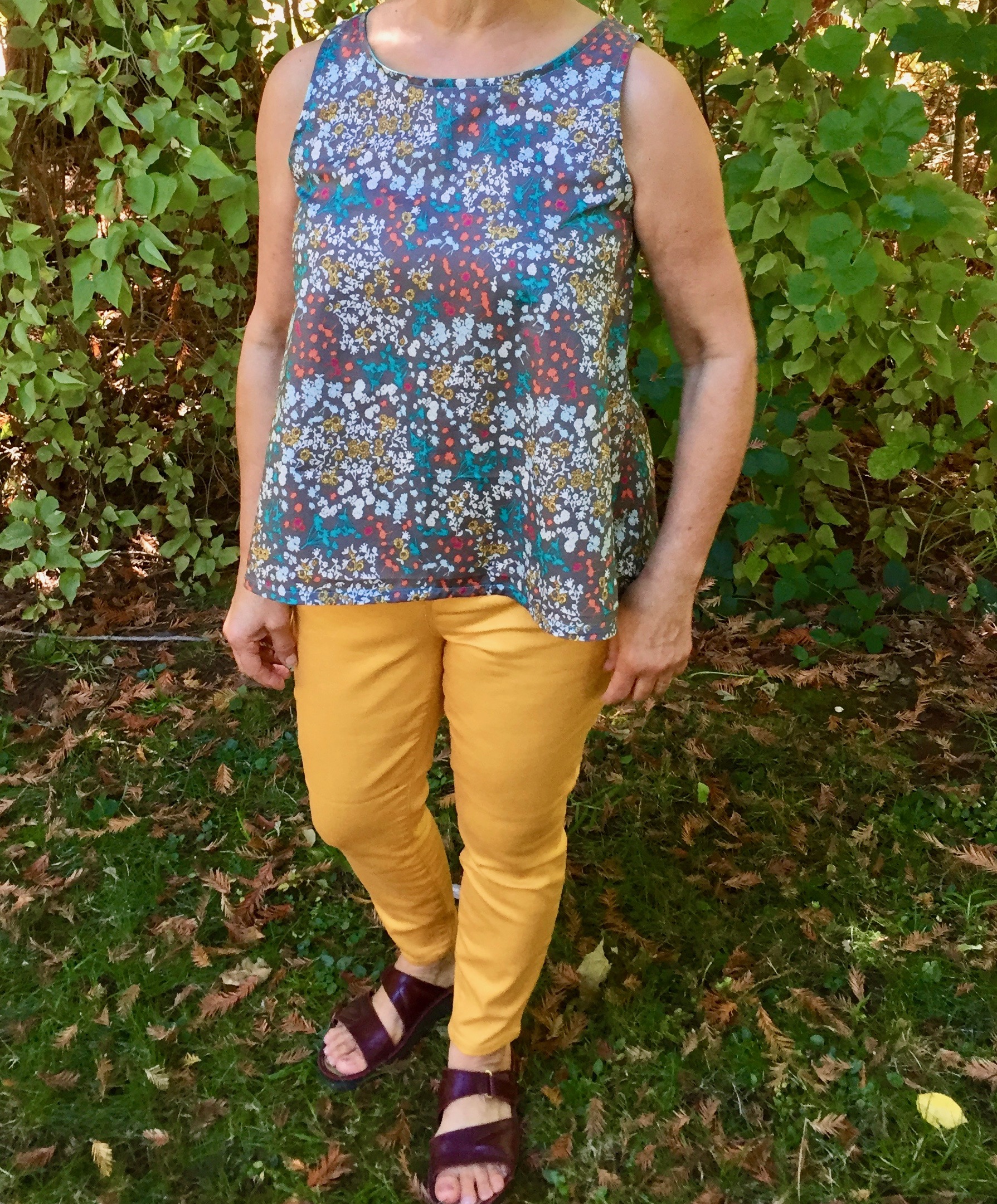 I don't have a normal set of pictures to show you.  My husband had taken some for me but most of them weren't all that good so I decided to show you the shirt in action, so to speak.  I had it on while H was here last week and my son takes about 100 pictures daily of her so the shirt is featured in a number of them!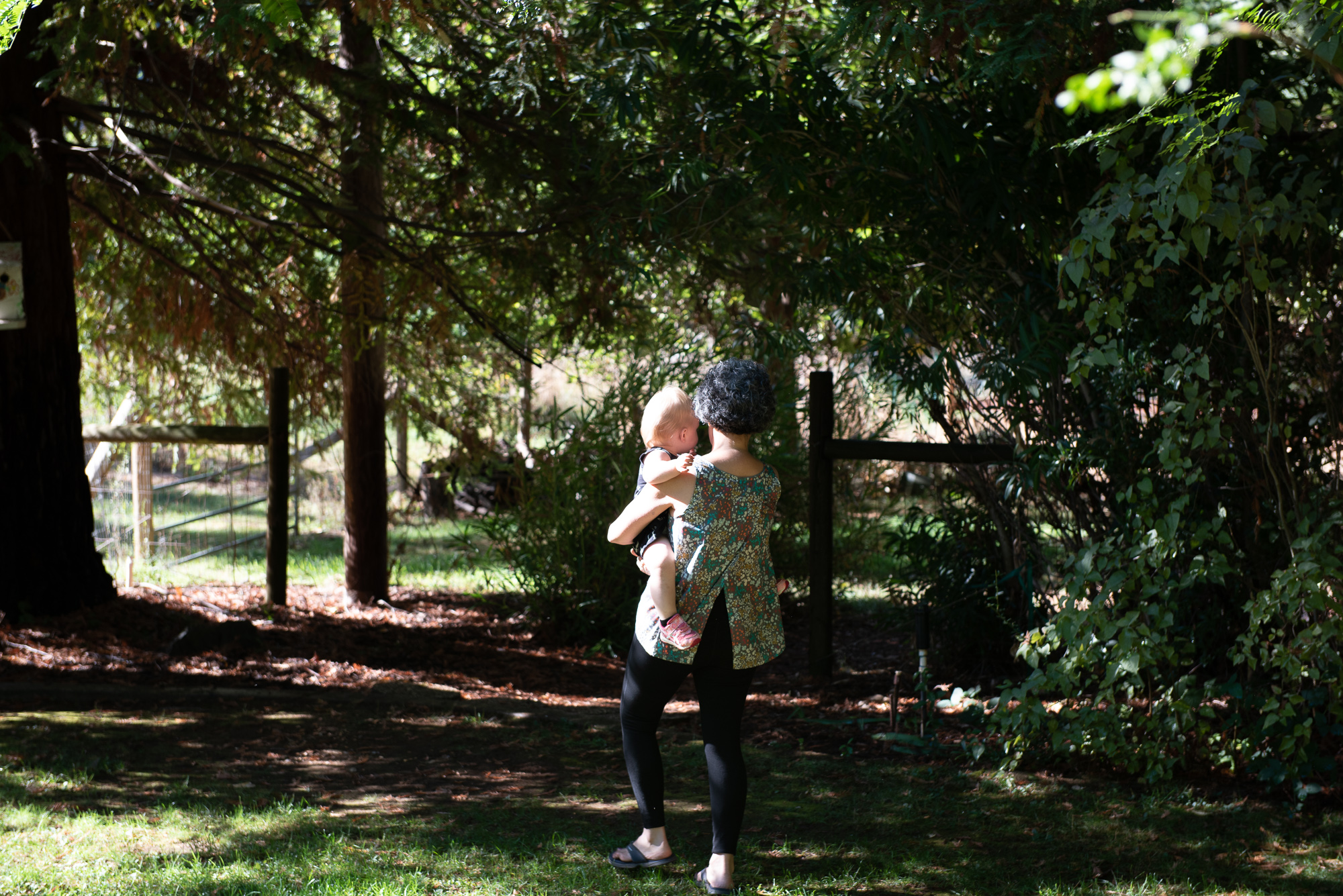 The pattern is fun because the back is just two overlapping pieces whose center edges are cut on a diagonal.  The opening goes all the way up to the neckline but when it blows open, it really only does so at the bottom because of the overlap.  Does that make sense?
It is long enough to wear with leggings which I like.  I did lower the front hem as much as possible.  It has that hi-low hem feature that is trendy these days but I didn't want it to be as prevalent as the pattern had called for.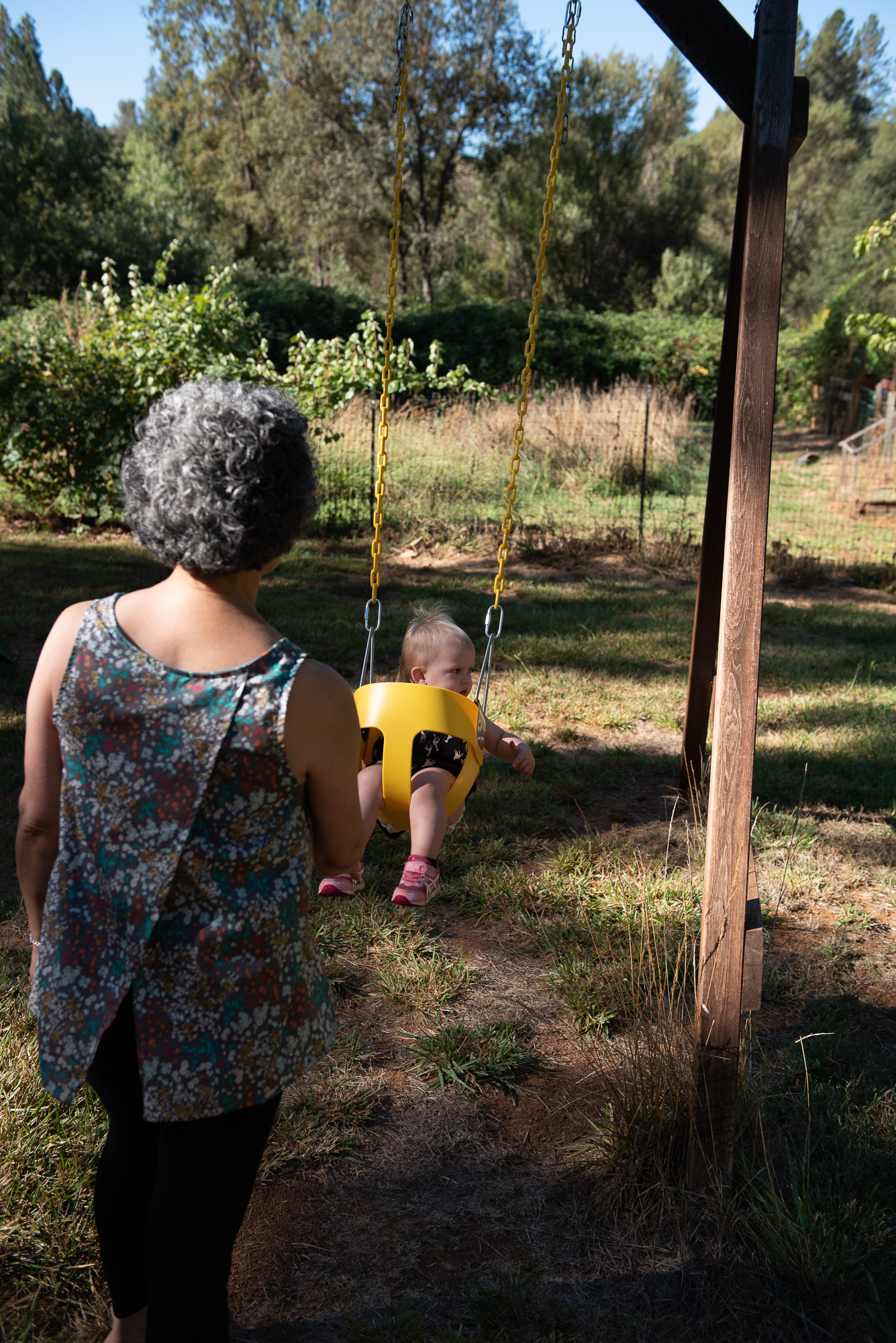 You can see the diagonal cut on the back pieces here.  I think it is a fun design.
So, another blouse is done and now I have time to finish up a few other projects that are near completion. I started this table runner before the wedding and should be able to finish it up this afternoon. I am going to make H a Halloween costume so I want to get the sewing table cleaned off before I start it.  The pattern is ordered but I haven't shopped for fabric yet.  She is going to be a lion and will be the cutest lion out there!
Finally, if you are in the mood for some fall colors, all of the autumn fabrics in my shop are 25% off today.  Come take a look – there are some really pretty pieces and they are a great deal.  Precuts, bundles and yardage are all available.  Also, hop over to either Instagram or Facebook and enter to win a cute bundle of Halloween fabrics.  Today is the last day of the sale and the last day to enter the giveaway!  Hope you will come and join in!