I am trying to get organized before my trip to Vermont next weekend!  I am so excited at the prospect of spending over a week with my son and his family.  My grand daughter's daycare provider is on vacation for the week leading up to Labor Day.  This is my lucky break!!!  She and I will get to spend a whole week together.  Her parents are even going to take a quick mini vacation while I am there.  This will be the first time they have been away over night without their girl.  I am sure they will have a great time as will she and I!
The decision I am faced with is which projects to bring to work on while in Vermont.  My daughter in law has a sewing machine and I plan to set it up for the week.  My grand daughter is (fortunately) a very good sleeper with usually a 2 hour nap in the afternoon and an early bedtime at 7pm or so.  This will leave some sewing time for Grammy.
So far I have some fabrics cut to make a few new pillow cases for my grand daughter.  I made two for her at the beginning of summer and I thought she would like another one or two.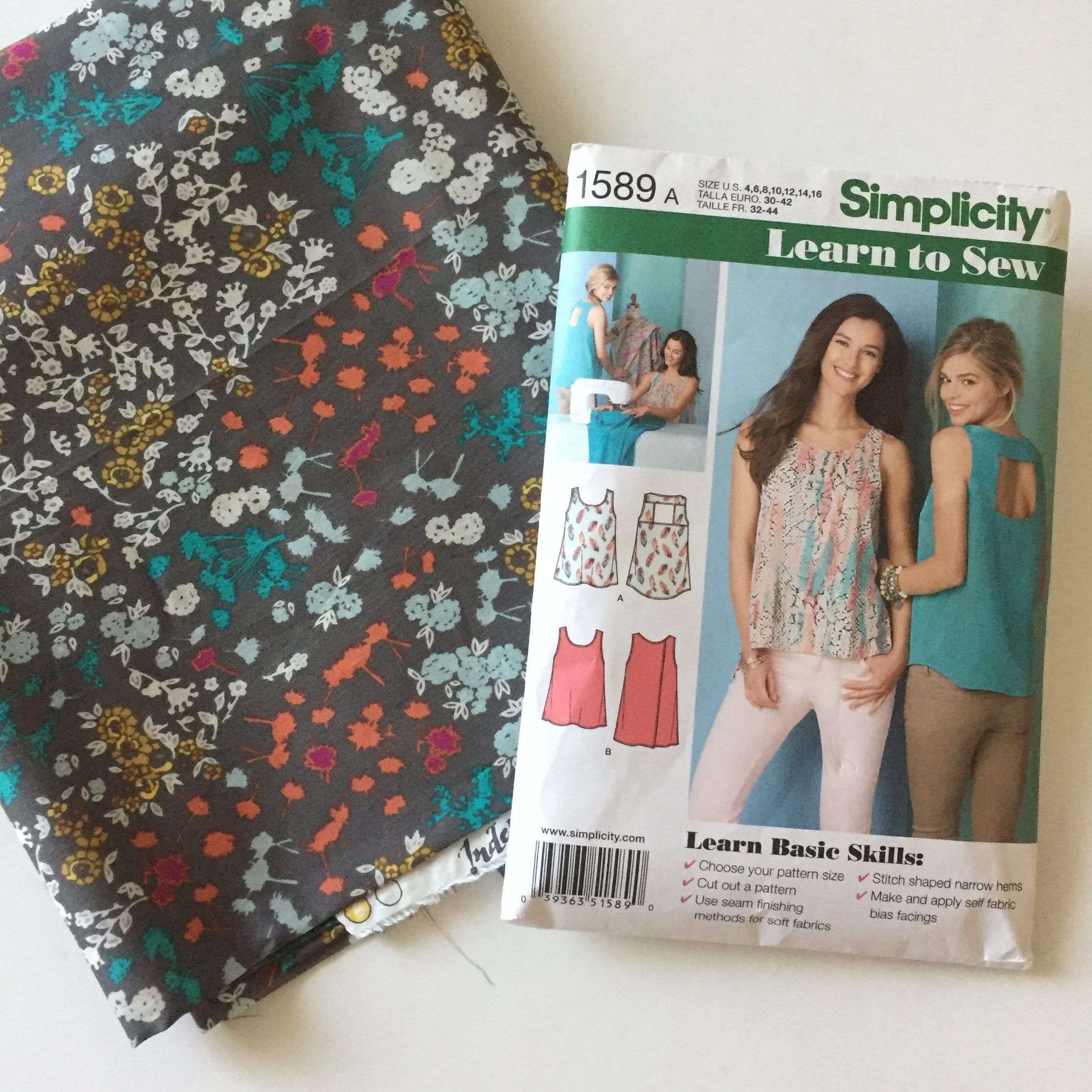 Also, I cut out this simple shirt. I prefer View B which has only the front and back pieces so it will be a fun, quick project. I will finish the neck line and armholes with bias tape in a contrasting color (which reminds me – I still need to get the bias tape!) I chose this voile by Katarina Roccella (which is listed in the shop) – I love the dark gray background with colorful little flowers.  There will be plenty of time to wear this as our weather doesn't usually cool down very much until October or so.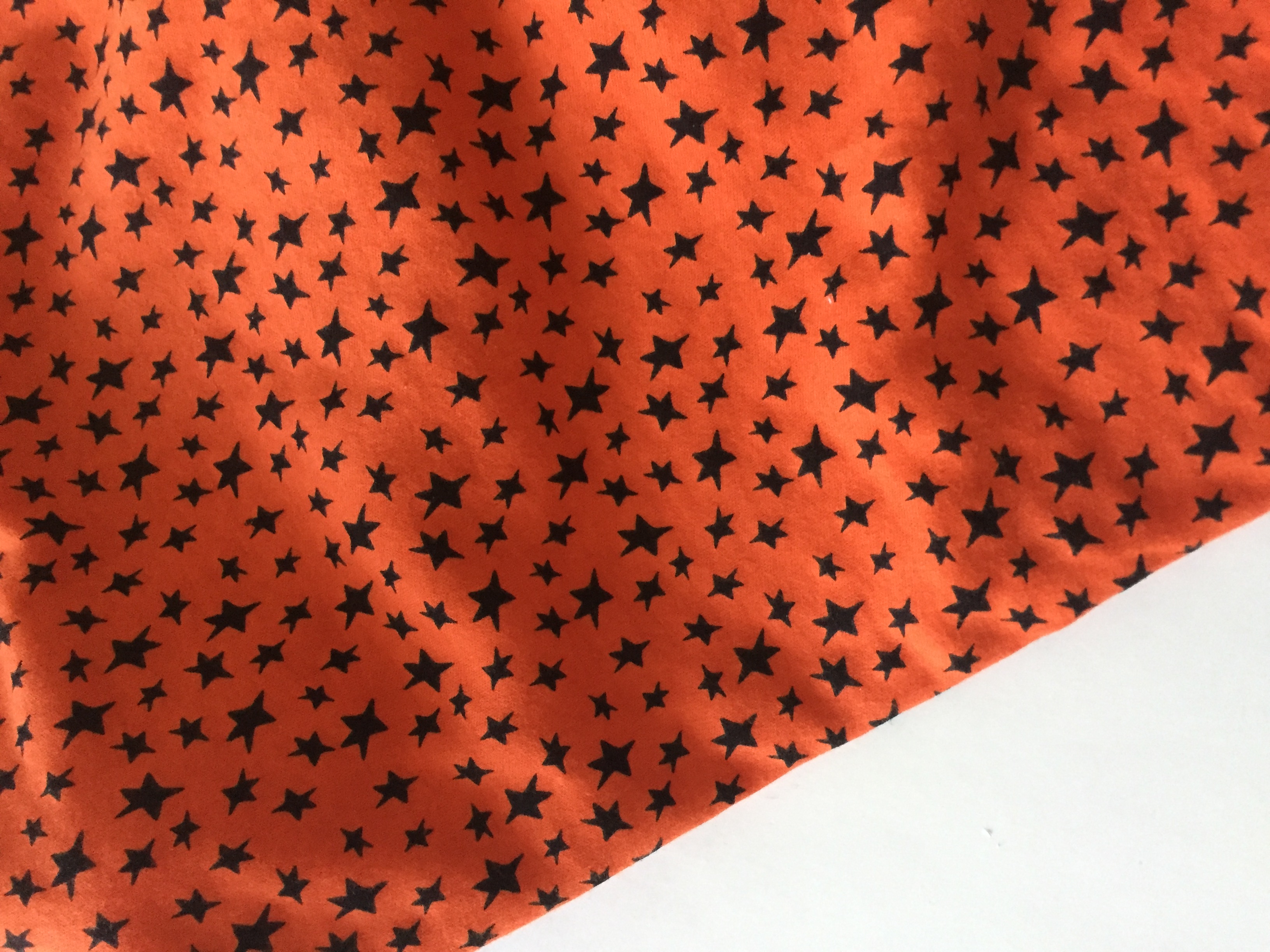 Julia and I were in Jo-Ann Fabrics last week and we saw this Halloween knit fabric.  Doesn't it look perfect for leggings for a toddler with the chubbiest thighs ever? I totally agree!  So, that is project number three. I just need to collect the thread and notions I want to bring and put it all together.  I think this should keep me busy during nap times.  But just in case I need more, I am going to take a big stack of charm squares.  Those are easy to pack and I can always just do a patchwork quilt.  It is good to have choices! Hopefully I will have a good bit of sewing time, but who knows? Life with this toddler could be totally different when she figures out her parents are away.
One more thing before I close the post.  If you are an Alison Glass fan, you are in luck.  All of the Alison Glass fabrics are on sale this week for 25% off!  Sale begins today and runs through the end of the day on Thursday, August 23rd.  Take advantage!!
Newsletter!
Have you signed up for my newsletter?  It is published every month or so and is full of information about my shop, new arrivals, sales, and events.  Click here to sign up!