I have a finish to share!  Remember the tablecloth I started?  I was using this sweet cheddar yellow widleback from the shop (down to only one more yard in the shop). My plan was to make a floral collage (inspired by Laura Heine's patterns) around the border of the tablecloth.  I posted this back in late June.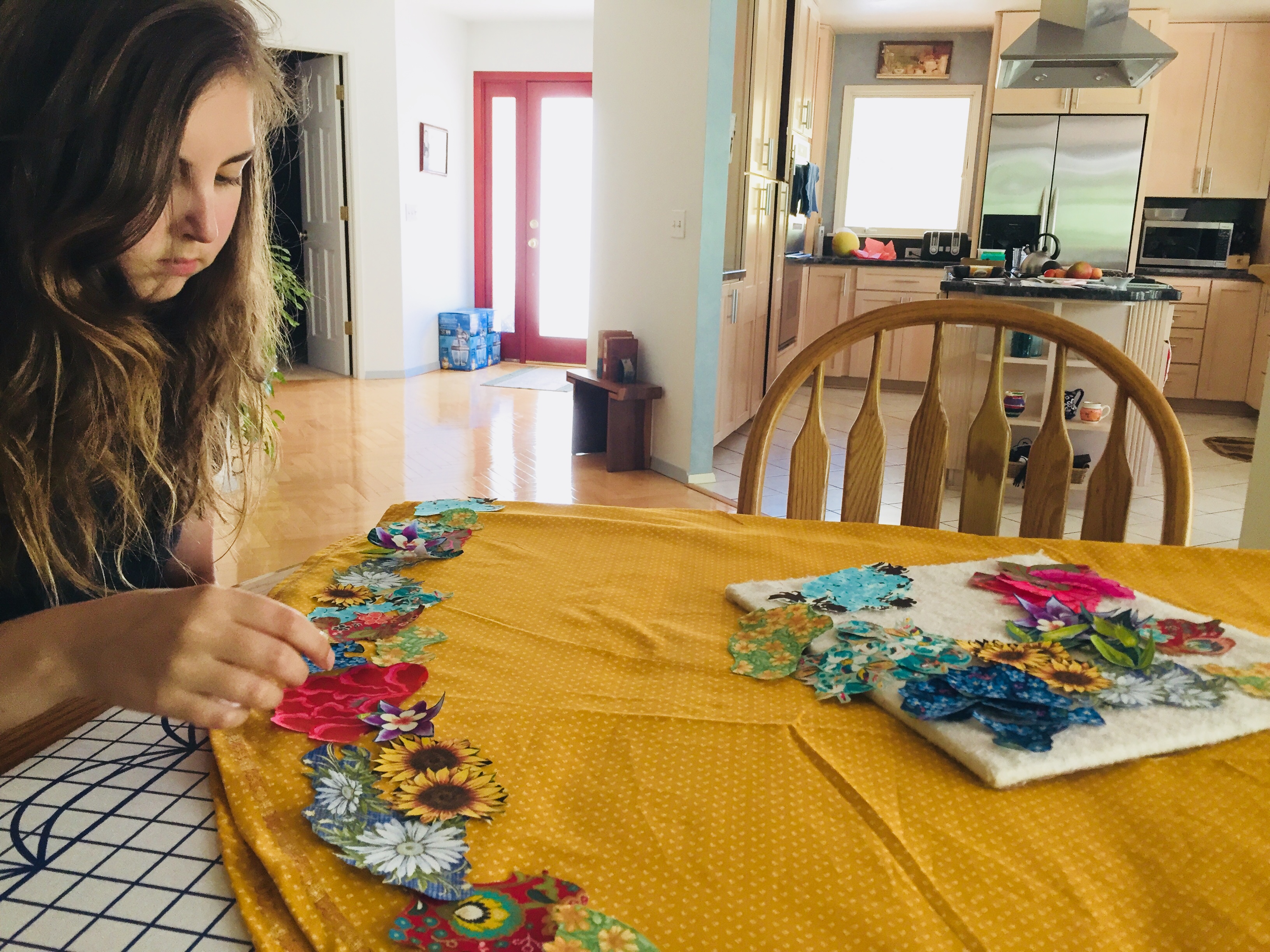 The day I posted it, there was a comment from my friend Preeti (of Sew Preeti Quilts).  Part of her comment was this:
"I am impressed that you put so much effort into the table cloth. It will be a piece of art and everyone will be overly careful not to spill the tomato ketchup on it 🙂"
This really made me think for a bit.  My family is not overly careful.  This tablecloth was intended for use on the deck – for eating outdoors.  That means summer food.  It means burgers, bbq chicken and ribs.  We are not a dainty family.  I wash my outdoor tablecloths all the time!  I changed my mind entirely and took the flowers off the table cloth.  I saved them for use in a different collage project!
So there I was – no fancy border. Just the hemmed wide back – it seemed too plain.  I dug around and came up with some wide red bias tape.  The bright red with the cheddar yellow appealed to me so I trimmed the edges with two strips of bias tape, one wider than the other.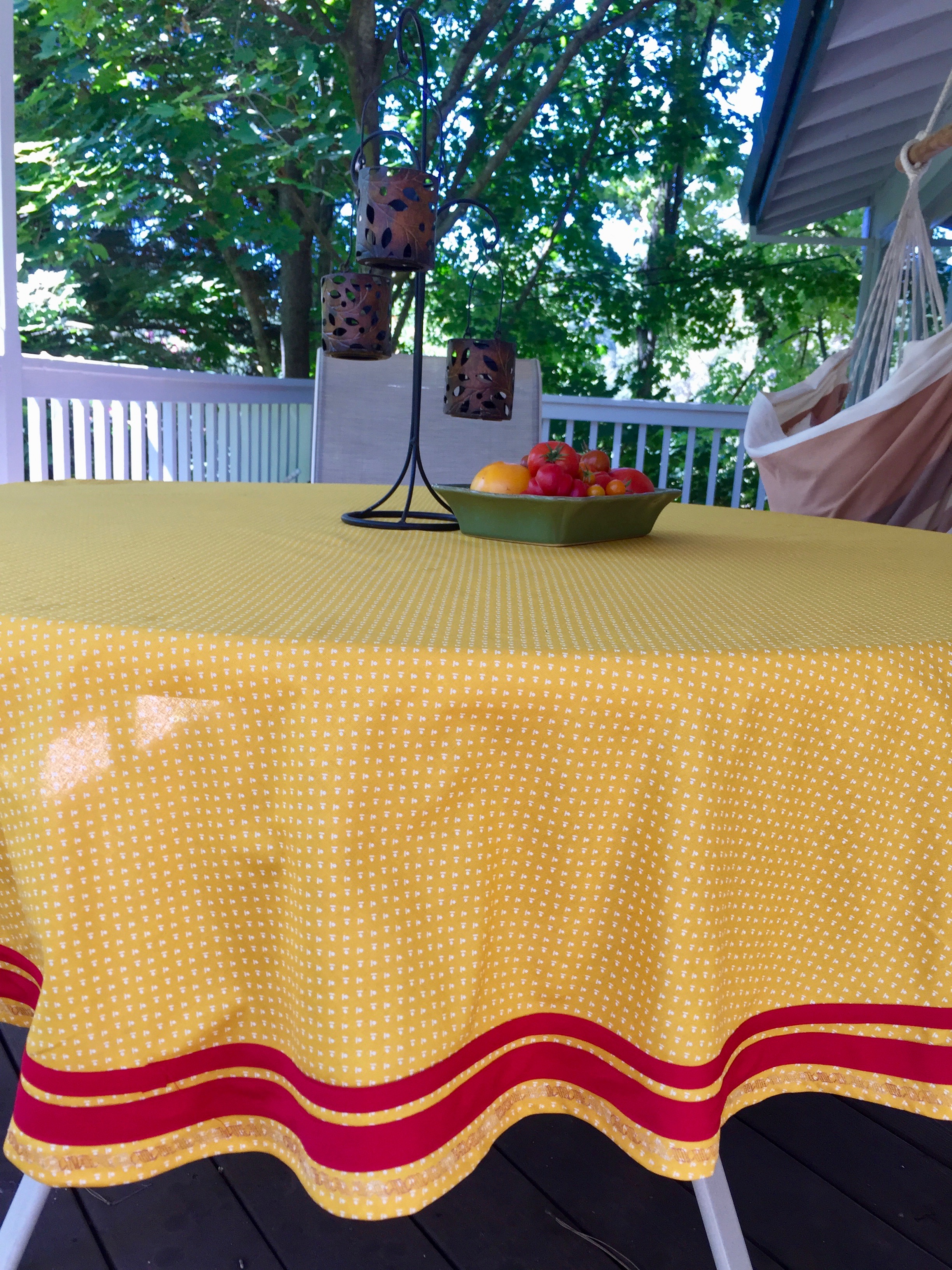 It is simple but very washable!!  I like the red – it gives the tablecloth a little pop.  What do you think?  It was very easy to do.  I didn't mark anything.  The two strips may not be perfectly placed but really, who can tell??