Today is the beginning of a Quilt Blogger Meet & Greet event hosted by Benita Skinner of Benita Skinner's Creative Place.  After designing quilt patterns for a number of years, Benita decided to begin a blog.  She has been posting for a couple of months now and wanted to host an event for quilt bloggers to meet each other and for readers to find new blogs to enjoy.
For those of you who are new to Needle & Foot, welcome! It is always fun to meet new readers as well as new bloggers.  I definitely plan to grab a cup of coffee and head over to Benita's and check out the other blogger's posts!  But first here is a little bit about me and my blog.
I started this blog in June of 2014 and it is crazy to think I have enjoyed over four years of blogging, writing and interacting with our on-line quilting community.  This post is number 458 which is a whole lot of writing!  The first post I wrote explains why I chose to call my blog Needle and Foot.  If you have a minute, you can read it by clicking here.
I grew up in the Bay Area, Northern California, with my five sisters.  My father owned a fabric store and as a teenager, I spent many Saturdays working there with him. Growing up with five sisters and one sewing machine in the house meant someone was always sewing.  With a lot of guidance from my mother, I made my first project in seventh grade, a baby doll nightgown and matching panties.
The first quilt I made was started in 1978, during my senior year of high school.  It was a log cabin and I really had no idea what I was doing.  Read the details on that project here.
We used that quilt for many years and it is in desperate need of repairs.  I look at it all the time, thinking I should work on it, but other projects always seem more fun!
Jumping ahead by about 40 years, I am still sewing and quilting. There was a long period of time where sewing happened infrequently as I raised four children and worked outside the home for a number of years.  When I retired from my work as a manager of a Human Resources department, I started quilting again.  Above is a quilt I made for my daughter's bed.  She chose the pattern.  It was the first large quilt I ever free motion quilted.  It took FOREVER to do all the pebbling.  But it turned out nicely and I love looking back at this, my first attempt, to see how far I have come.
For me, sewing is very cyclical.  Sometimes I am more focused on quilts and other times on smaller projects such as clothing.  But one way or another, I spend a lot of time in the sewing room. I tend to like basic patterns that don't require tons of piecing.  I am not a patient quilter and fussy patterns are not my thing.  I love lots of color, would not define myself as either strictly traditional or modern in style, and my projects seem to develop based on what sounds interesting at the time.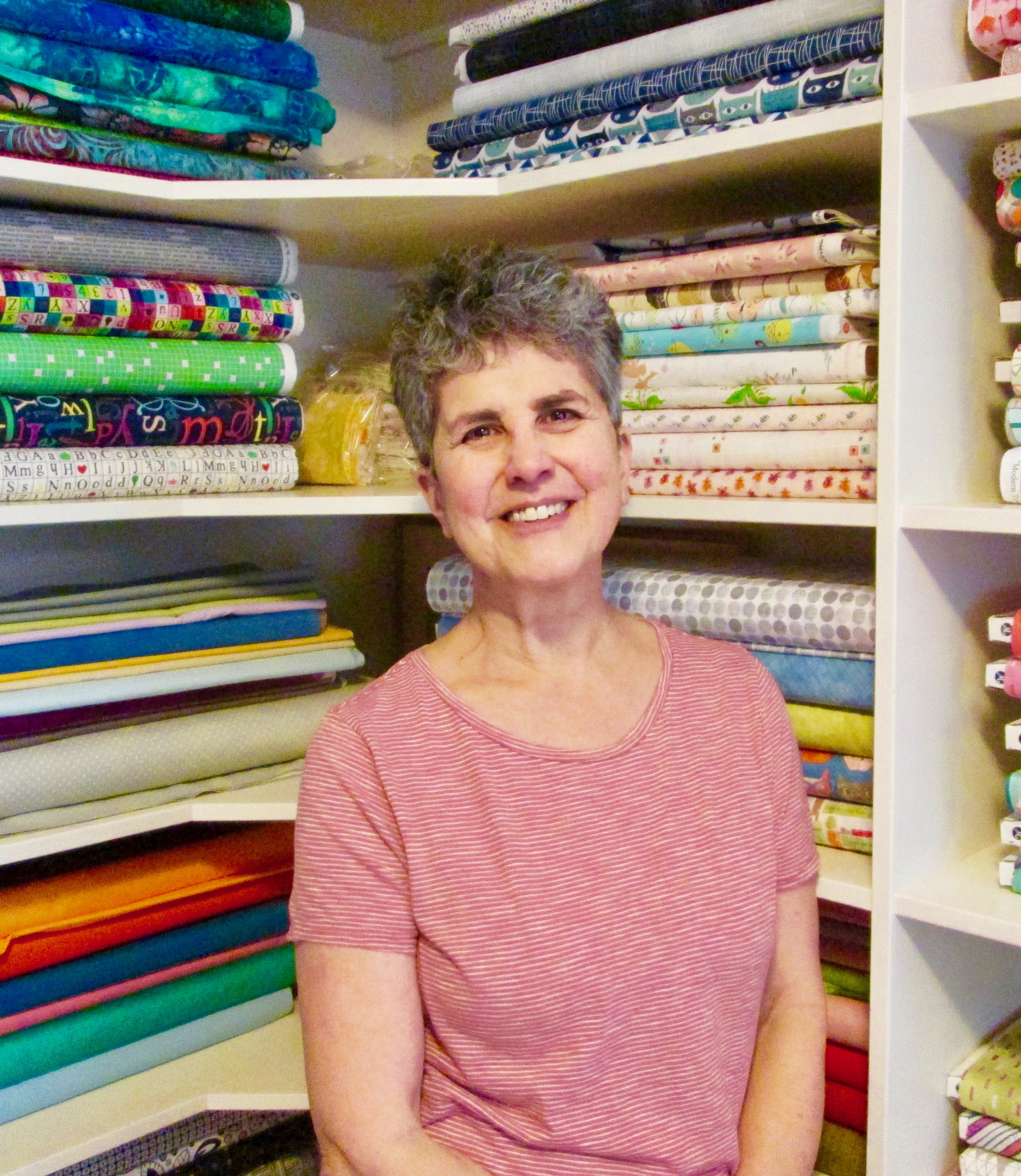 As with most of you, I have such a love of fabric. So much so that I started an on-line fabric shop in January 2017.  This adventure has been nothing but rewarding.  I love every facet of my job from researching new fabric lines, figuring out what my customers enjoy creating and what fabrics they want to use as well as planning events, promotions and sales to keep everyone entertained!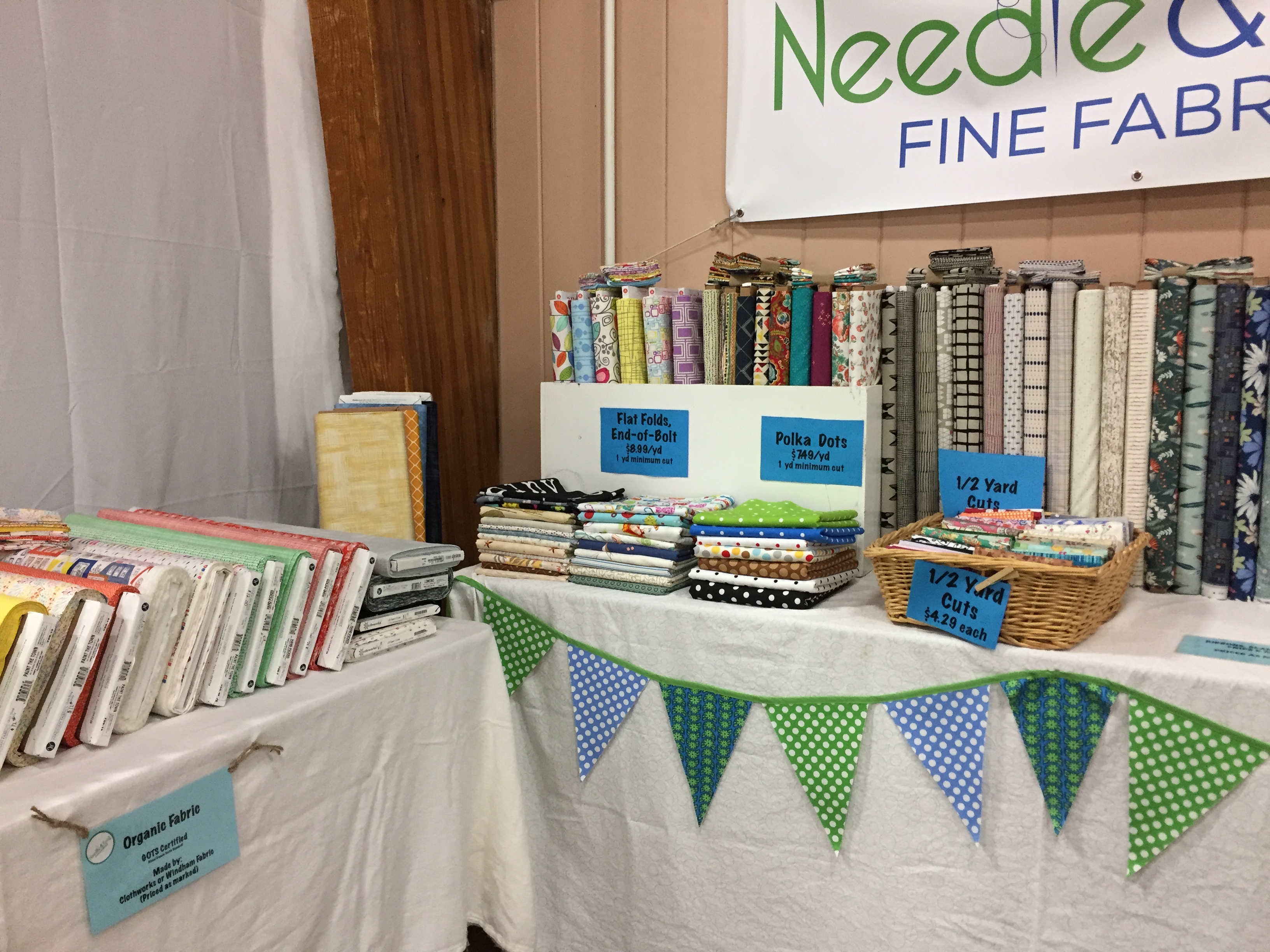 In addition to selling fabric on-line, I also have a booth at several of quilt shows for guilds in my area. I hope you will take a minute and browse the shop just a bit.  If you would like to receive an occasional newsletter about new fabrics, sales or events at the shop, sign up here.
I am really looking forward to meeting more readers as well as new bloggers!  Please leave a comment to tell me a bit about yourself so I can get to know you too.  If you'd like to follow me, there are links at the top of the page on the right for Instagram, Facebook, and Bloglovin.  Or, you can provide your email address and sign up to receive posts via email.  It's all up to you.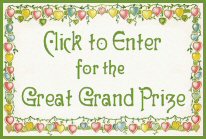 Lastly, I want to be sure and let you know there is a wonderful giveaway happening over at Benita's site.  Be sure to click over and take a look.  Good luck with the giveaway!!
Have a great day and be sure to take a few minutes to sew.