Being the start of the new year, there are all sorts of fun quilting challenges, projects and quilt alongs to take part in. Today is the kick off of a fun quilt along, the Camden Road QAL. Hosted by Cheryl of Meadow Mist Designs and Cindy of Hyacinth Designs, this might be just the project to start your new year right. The pace is a bit quicker than Cheryl's Mosaic Mystery QAL which I have been sewing along with since late summer. As you can see in the picture above, the Camden Road pattern is gorgeous!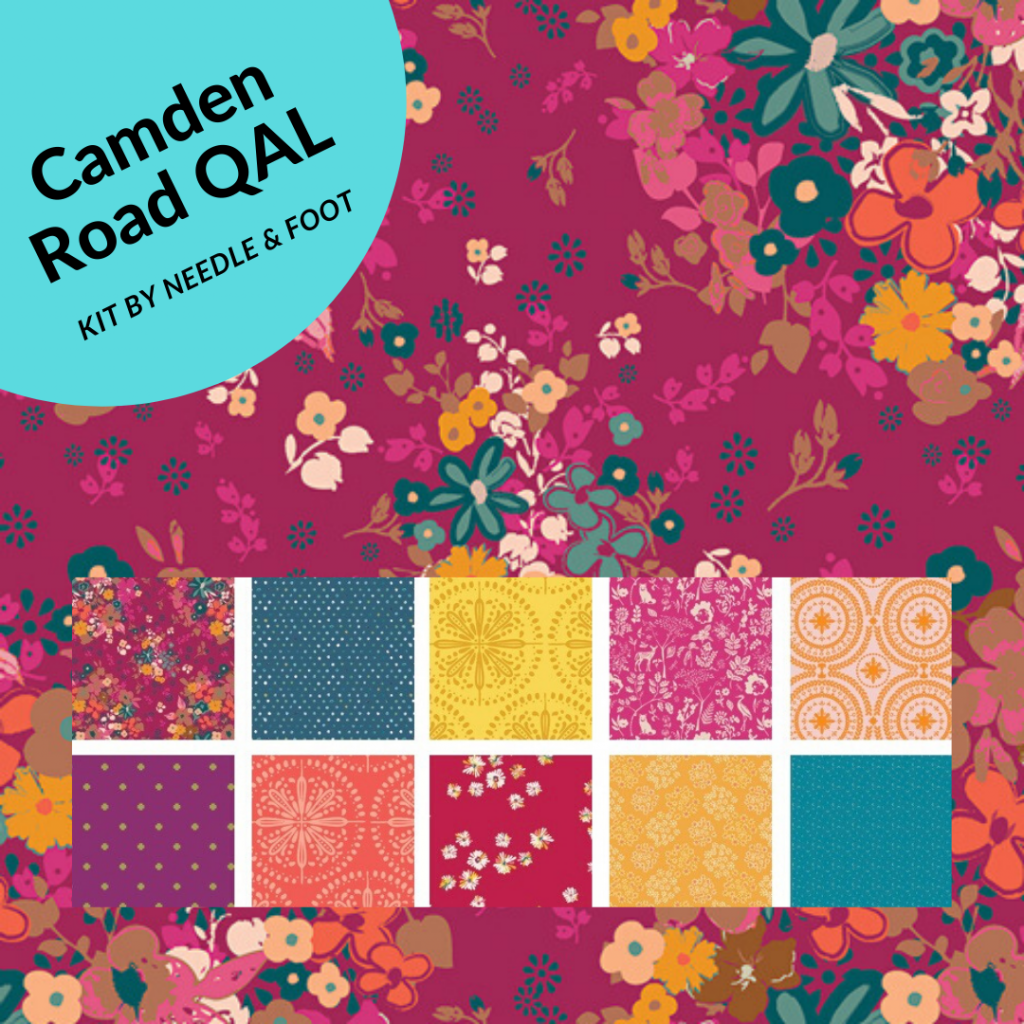 Cheryl, the designer of the Camden Road pattern, curated several kits and asked if I would stock them. She based the kits on a floral print by Pat Bravo called Femme Metale Boho. (This vivid print with berry, teal blue and orange is available in the shop). From there she gathered other Art Gallery prints that look fantastic with the Femme Metale print. These kits are helpful for quilters who don't enjoy putting their fabrics together.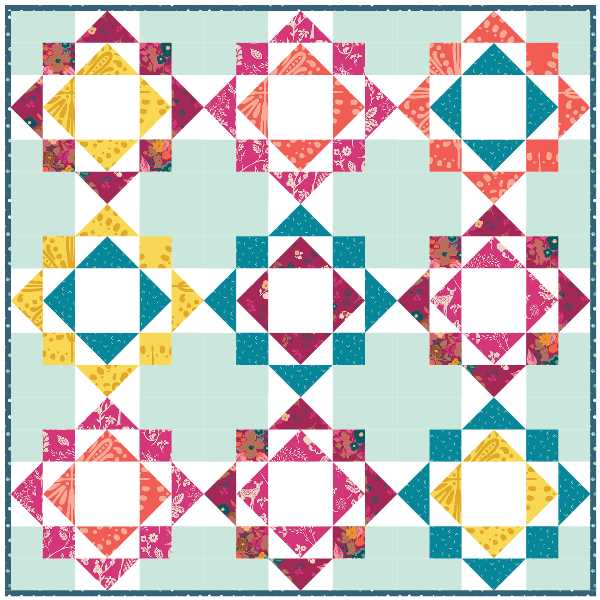 Each kit creates a different look depending on the background fabrics used. For the purposes of this post, I am showing the kits in the smallest size of Camden Road – finishing out at 45 1/2″ square. The pattern also has options for a lap size and twin size quilt. What do you think of the version above with its mint green and off-white background fabrics?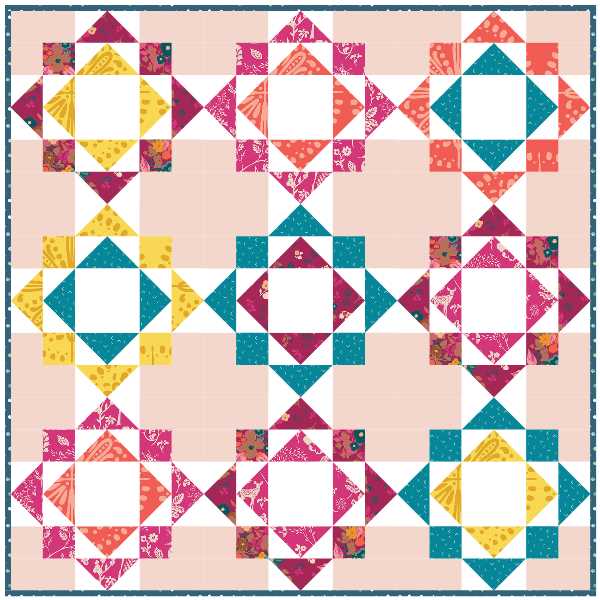 Here it is with a background in Macadamia and Linen, which are a soft beige with pink tones and a creamy off-white. With these background fabrics, the look is warmer.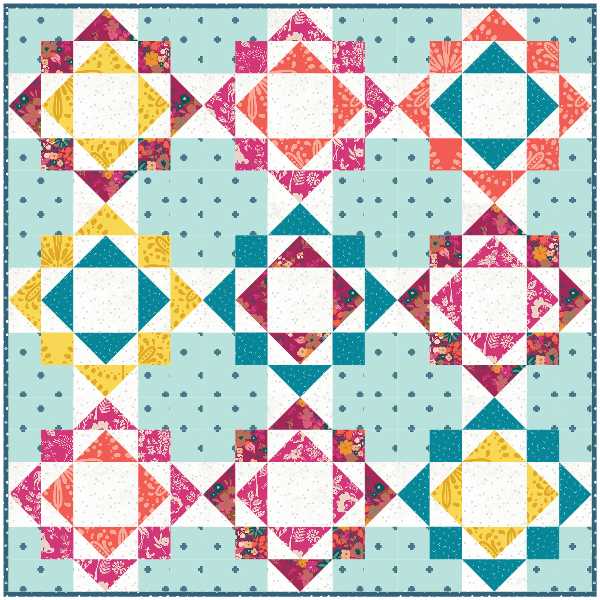 This version is lots of fun with two print backgrounds. The teal blue has tiny plus signs and the inner background fabric is a tone on tone white dotted fabric. Using small prints like this adds movement to the overall look of the quilt.
The Camden Road pattern is fat quarter friendly, uses lots of flying geese blocks and is a sure success. Cheryl Brickey is a pro at pattern design and her instructions are very clear. Through the 28th, the Camden Road pattern is 25% off if you use the promo code, CAMDENROAD. Click here to take advantage of the sale. For more details on the quilt along, click here.
As always, if you have any questions, feel free to leave them in the comments. Hope your week is off to a creative start! I took Julia back to the university yesterday and she started classes that afternoon. The holiday break went so quickly – now it is time to get back on track.