Happy New Year Everyone! Last year I set and linked up an OMG with Elm Street Quilts exactly once, in January. I finished the goal, so that was a good thing. I didn't remember to link up the finish though. And that was the end of my organization plan for 2019! Anyone want to take bets on whether I can do a bit better in 2020? Who knows? I am going to give it a shot though. So many times I flit from thing to thing which doesn't make for a lot of finishes. Hoping this will help me get a few things accomplished.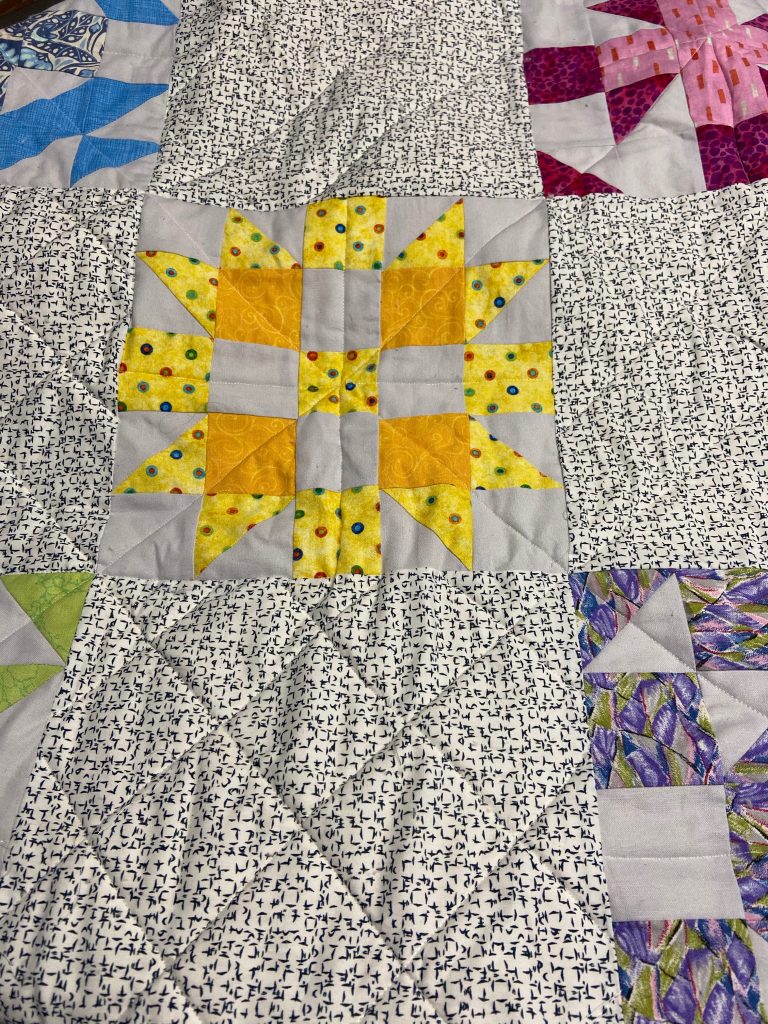 This month I plan to finish my Squared Away quilt. Last week I got it basted and I have been quilting it with straight line patterns. It is going well and I would guess I am 30% done? So it should be easy-peasy to finish quilting it and get it bound. I really like the look of this so far and it is going well.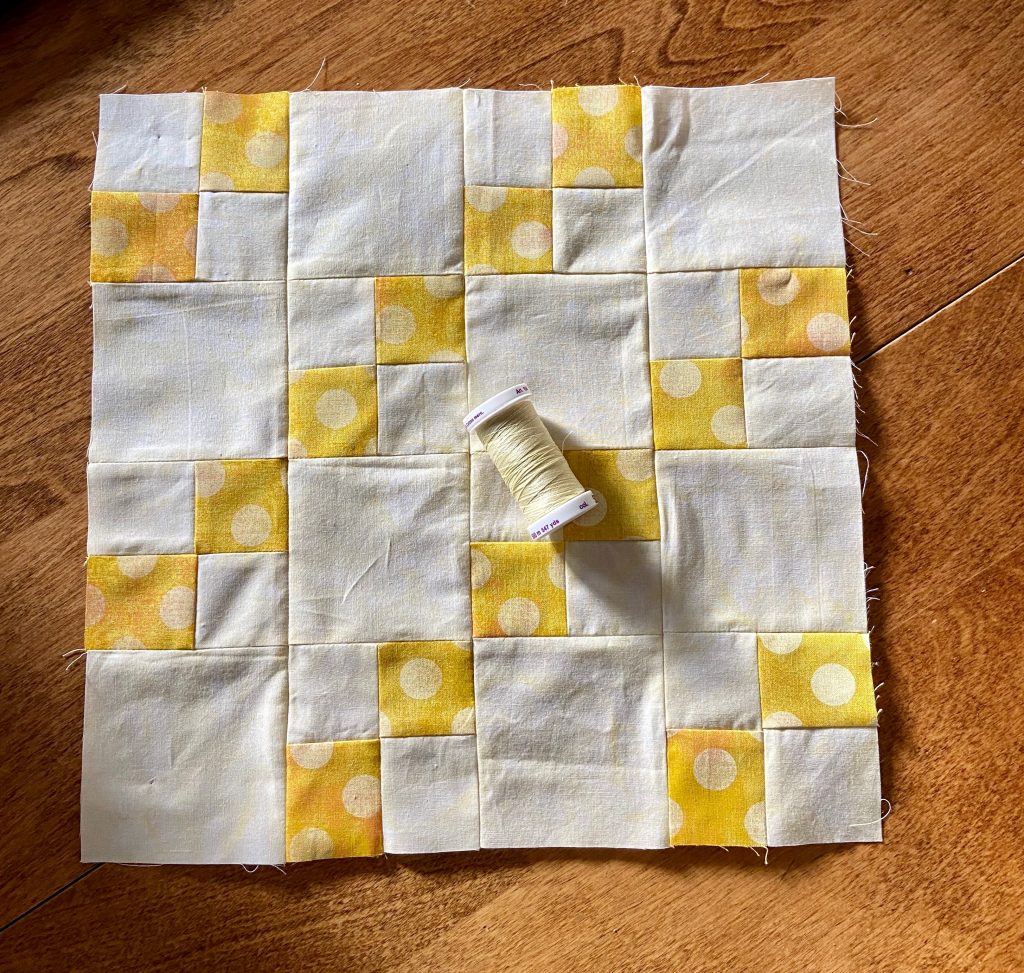 I also got my first block done for the 2020 Monthly Color Challenge hosted over at Patterns by Jen. I was a lurker with this challenge the last two years, watching others make these fun blocks. So I am joining in. One block a month is attainable and while it likely won't make a dent in my scrap bins, at least I will use a few! This month is yellow. It was actually tough to find two yellows to use together as apparently all of my yellow scraps are exactly the same value. This looks pretty good though. Side note – when I was looking at my scraps I couldn't remember where the heck any of them came from. Then I remembered that Mari sent me lots of yellow pieces last year when I lamented not having a yellow bin. So, Mari – do these look familiar? Did you give me these???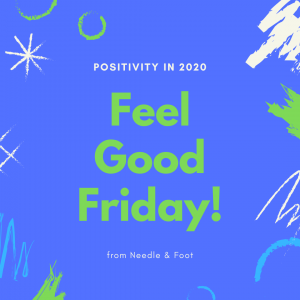 Did you see this great story in the news? I love stuff like this!! To whomever left this woman a tip of $2020 – you are amazing!! I would rather read about these sorts of events than politics any day of the week.
OK – that is it for now. Today I have a Chemex Cozy to make for a customer. I am also hoping to get outside and help Ray with some yard work – the last four days have been migraine days so I have been a couch potato. Maybe some fresh air will do this quilter good. How about you?